We love going on trips, whether it's to a local city or further away we always look for some fun family field trips where we can learn in a fun environment. These are some of our favorite places to learn. The best part is enjoying these places on weekdays when they're not crowded, just an added perk of homeschooling and working from home. I definitely recommend checking out the programs your local museums have in place for memberships, our public museum membership gets us into museums around the country for free and we've definitely used this to our advantage. Most memberships pay for themselves in two visits and then you can really take your time and explore the exhibits slowly over time rather than being rushed into enjoying everything to get your money's worth. Most of our favorite spots are a reasonable drive away from us in Milwaukee, Wisconsin I've included links in case you're local or want to plan a visit to our favorite city. I could go on with this list forever, but these are our favorite spots to enjoy and learn a thing or two.
Aquarium
Aquariums are great places to relax and watch aquatic life swim freely in beautiful tanks. It can also be extremely educational, most aquariums are sorted by where the animals live. Your local aquarium probably also features a tank full of fish that you would see in the bodies of water near you. Touch tanks are one of the coolest parts for those daring enough (definitely not me!) our local aquarium (in Discovery World Science and Technology Museum) has stingrays, lake sturgeon, slipper lobsters, and horseshoe crabs that you can touch. Weirdly the lake sturgeon like to be touched and act like cats, leaning into your hand and moving their spines when you pet them.
Planetarium
Light pollution keeps most families from seeing the stars at night so you can head to the cabin in the woods, or you could sit in a comfy theater and watch the stars. The cabin idea sounds wonderful, but it would take a lot more planning and we wouldn't have a guide with a laser pointer letting us know what each star is and connecting the dots on constellations for us. I feel like I learn something every time we visit the planetarium. We visit the planetarium at the Milwaukee Public Museum.
Zoo
Our trick at the zoo is to take in only a few exhibits each visit. If you try to tackle the whole zoo you'll leave frazzled and exhausted. We love spending time watching our favorite animals. We visit the big cats like lions, tigers, and jaguars each time. We also love Milwaukee County Zoo's resident elephants and refer to them by their names, Brittany and Ruth. If it's chilly we have to say hi to the Red Pandas. Somedays we'll venture out and check out the primates, sometimes we visit Australia. It's so much fun to sit and watch their interactions, talk to zookeepers if you get the chance, and really educate yourselves about the animals as well as the conservation efforts of the zoo.
Science Museums
Science museums are great and they have a focus on hands-on activities. We've seen (and felt) some shocking exhibits, literally. We've made our own experiments, some of our favorites revolve around wind tunnels. Every time we visit we learn something new and have a brand new fun experience. These are museums that are so much more fun to visit during the week so you can really play without crowds and lines. We love visiting Discovery World Science and Technology Museum, they even have an awesome ship to play on.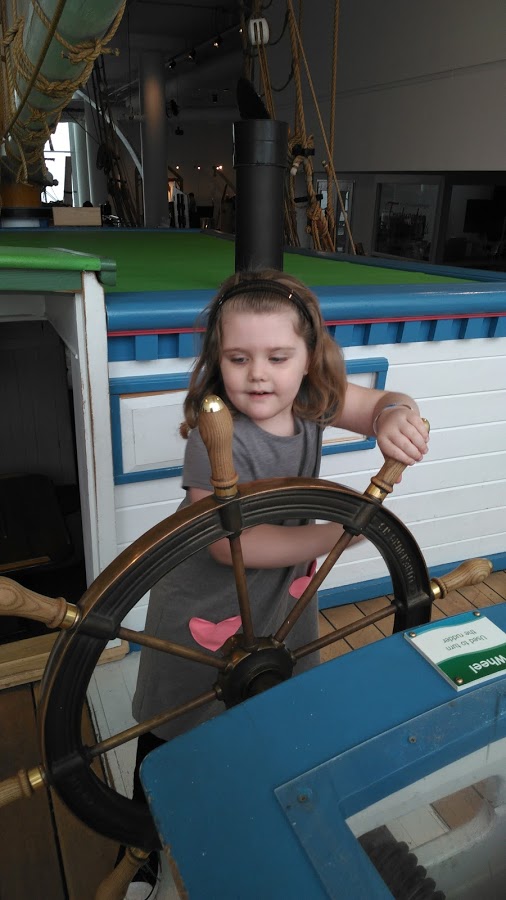 Art Museums
Art museums can be a tricky field trip at first, it took a few tries before Aliceana was interested. We found the best way to get her interested is to park her on a bench in front of a wall of paintings. We sit there for a while, relax and take it all in, then we talk about what we see in the paintings. Abstract art is the best for this. One of us might look at a painting an see mountains and snow, one of us will see a village, and one of us might see an animal in the distance. It's so much fun, like the ultimate Rorschach test that shows us how easily one painting can be interpreted a ton of different ways. We frequent Milwaukee Art Museum often and Aliceana has her absolute favorites that we have to visit each time, most revolving around dogs, but our first stop? Roy Lichtenstein's Crying Girl.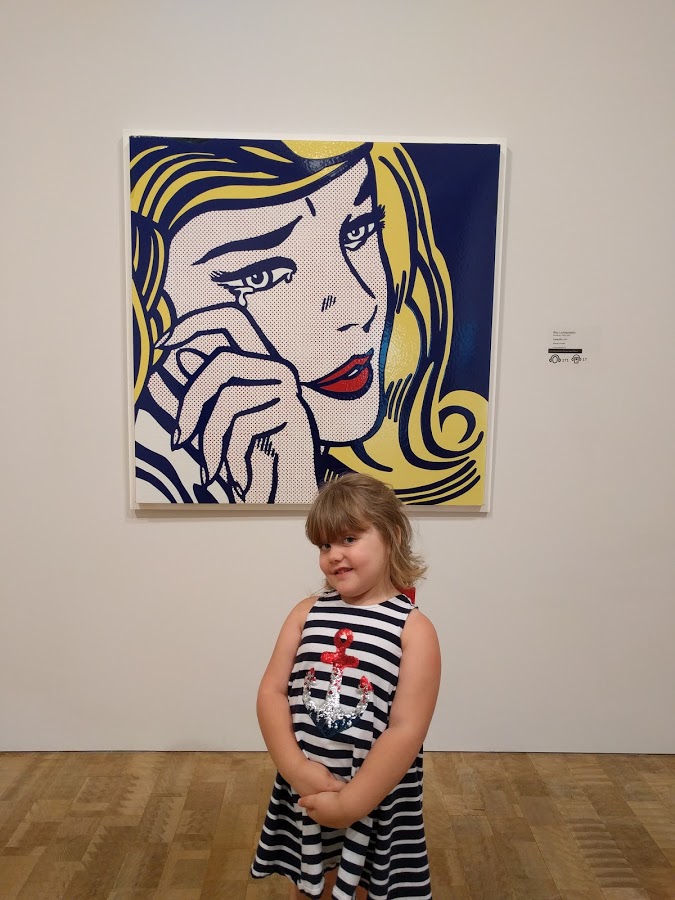 Other Museums
We love visiting Milwaukee Public Museum I'm not even sure what kind of museum it can be categorized as, it's not just natural history, it's a lot more than that. When we visit we absolutely have to visit the live butterflies in their natural habitat, we have to say hello to the giant dinos, and we "ride" the trolley to the Streets of Old Milwaukee. We also try to explore something different and new to us each time, we might take a closer look at the mummies, study ancient artifacts, or hang out in the jungle environment. Even as adults we learn a ton when we visit and there's always something that we haven't noticed before just waiting to be discovered. We even celebrate Halloween at an event for members at our local museum, we were sad taht we were all under teh weather and missed it this year.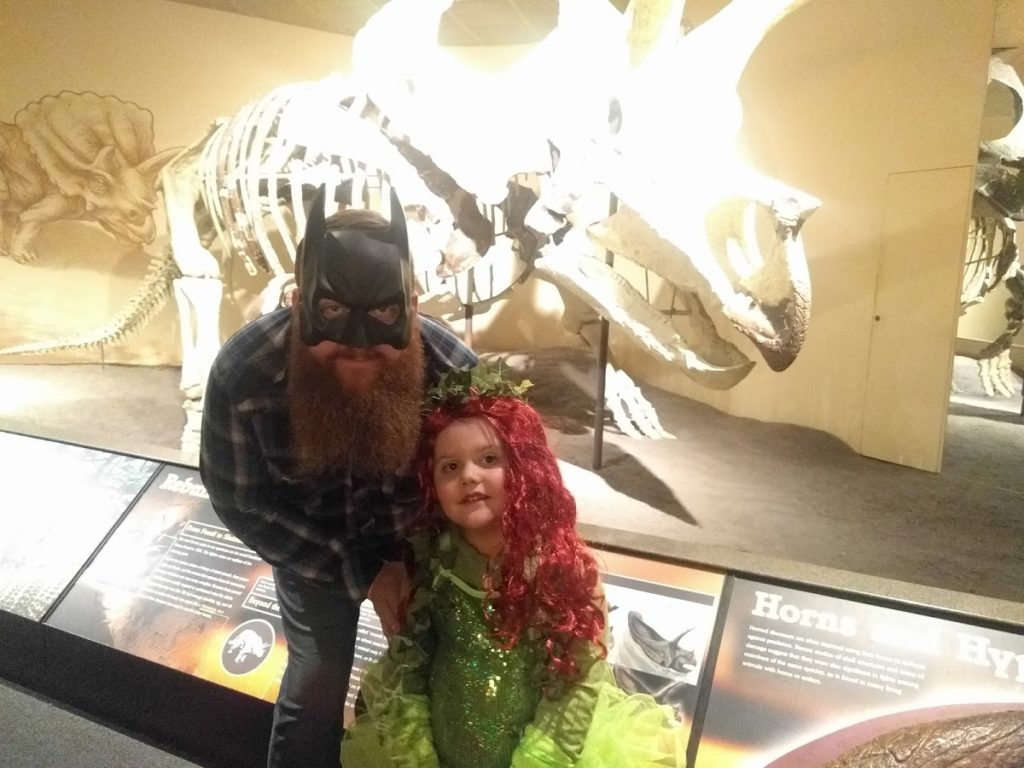 Orchards
Who doesn't love going to the orchard? There are so many fun activities, you can pick your own fruit, you can play with animals, and most importantly you can enjoy some delicious treats right from the source. Don't be afraid to get a little dirty have fun and play. We've been taking Aliceana to the same orchard, The Little Farmer, since she was a baby, they have the greatest caramel apples and the cutest goats.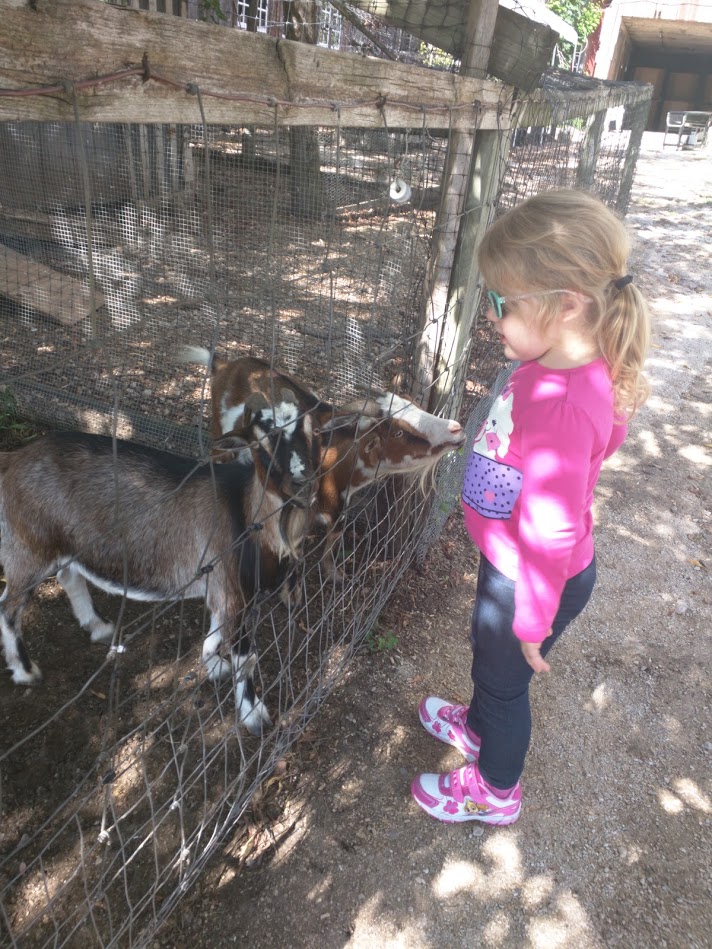 Farms
Farms are such fun spots to visit. Living in Wisconsin we have a lot of local farms with opportunities to visit. Whether we're attending the annual Breakfast at the Farm, heading to the orchard, or admiring the baby goats at LaClare Family Creamery, or even eating ice cream straight from the source at Kelley Country Creamery.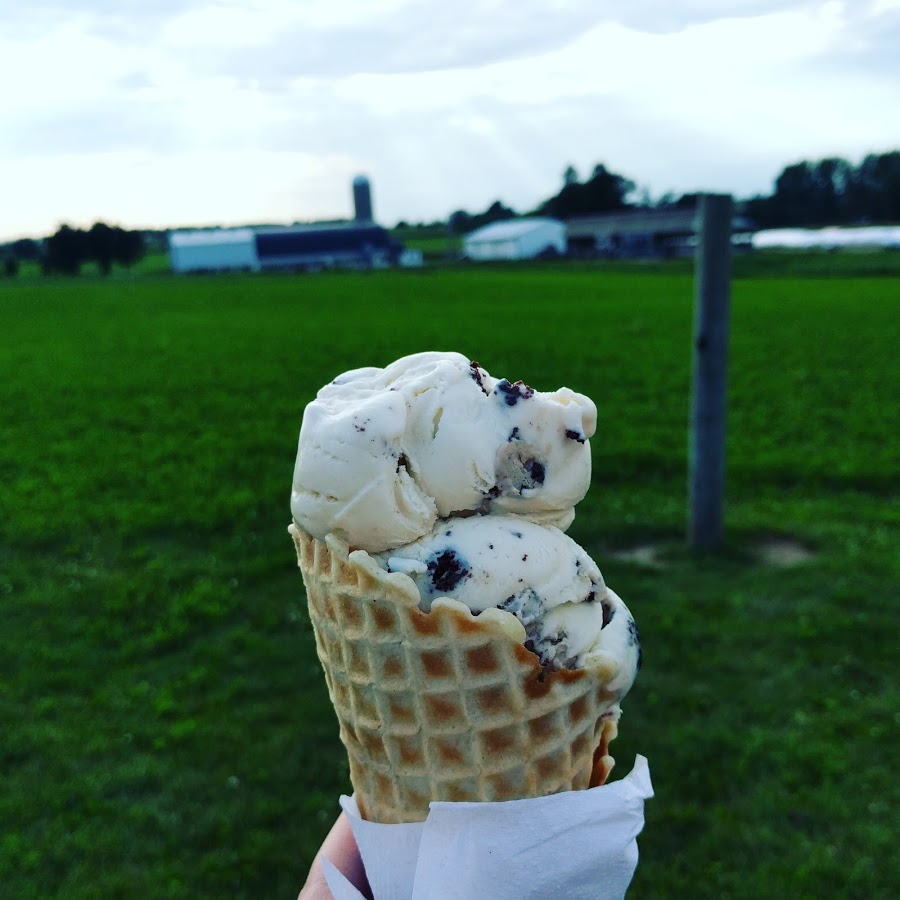 Where are your favorite places to go on homeschool field trips?