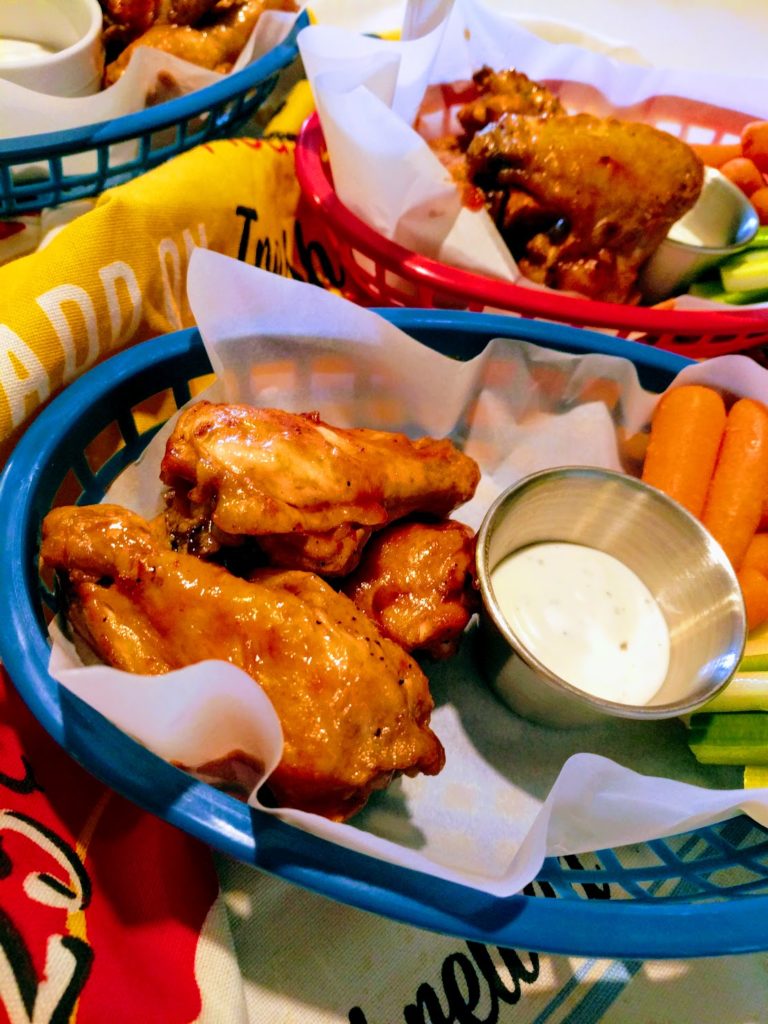 I received compensation from Alka-Seltzer® to write this post. All opinions are entirely my own. #MyFoodMoment #CollectiveBias
AJ and I both have occasional heartburn with sleeplessness. It's always on our minds when we're deciding whether ordering those spicy wings is worth the heartburn we'll be feeling later. We recently tried Alka-Seltzer® PM Gummies, a new product we found at Walmart. It helps you with relief from those occasional heartburn and sleeplessness symptoms. So we weren't so afraid to turn up the heat at dinner and made spicy 4 ingredient sticky slow cooker wings.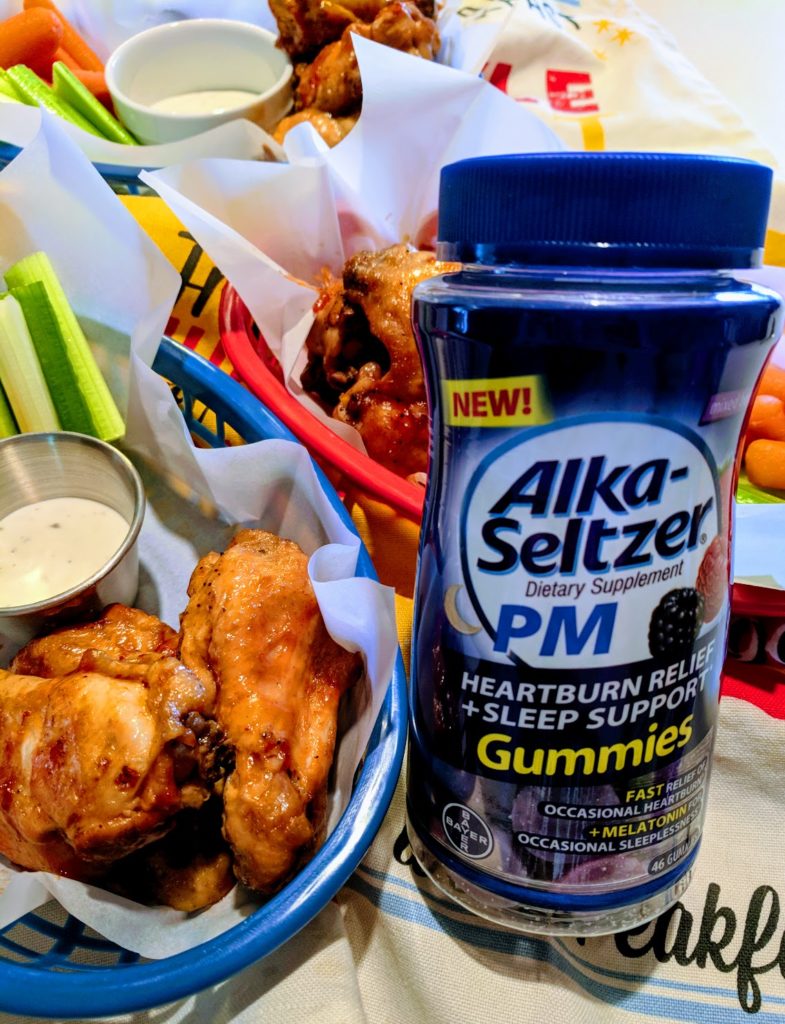 These wings are so simple to make, but they're sure to impress your guests at your summer bbq. The 4 ingredients; wings, root beer, bbq rub, and your favorite and spiciest bbq sauce (you can enjoy spicy now that you have Alka-Seltzer® PM Gummies.) It would be great to have a few batches going with different sauces too.
The first step is to set your wings in a foil pan, I then poured a whole bottle of root beer over the top and coated the wings in a layer of bbq rub.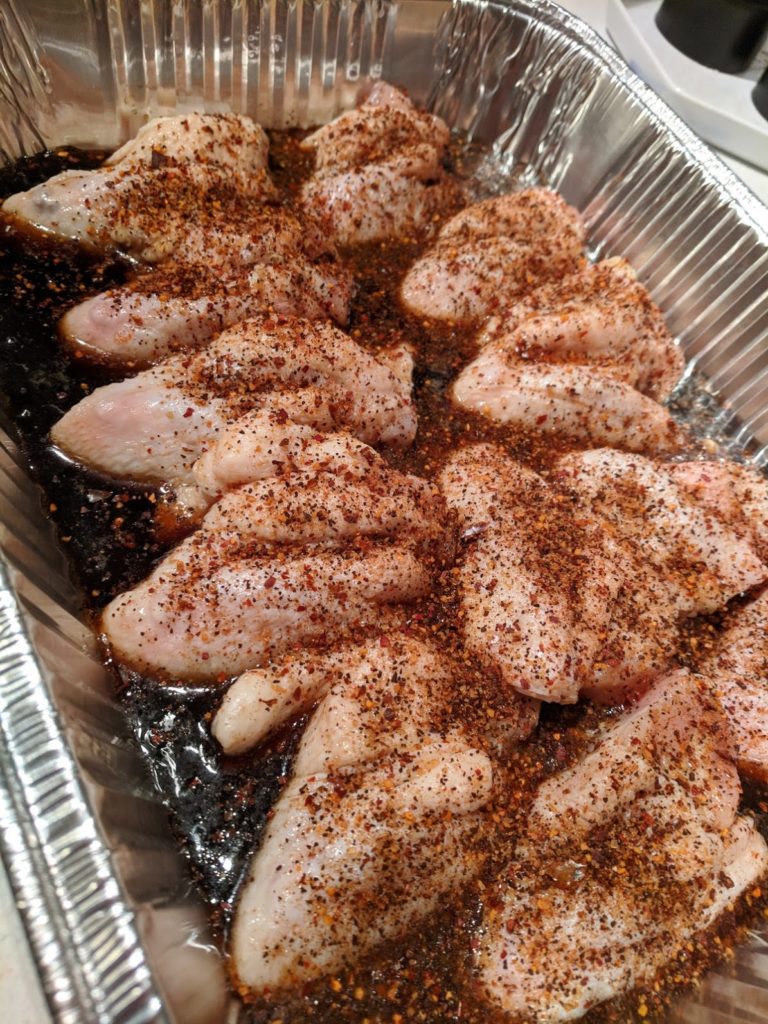 Then cover the pan with foil and refrigerate overnight. The next day take the wings out of the root beer marinade, and put them in your crock pot and cover them with your favorite sauce. Cook on low heat for 3-4 hours, until chicken is cooked through.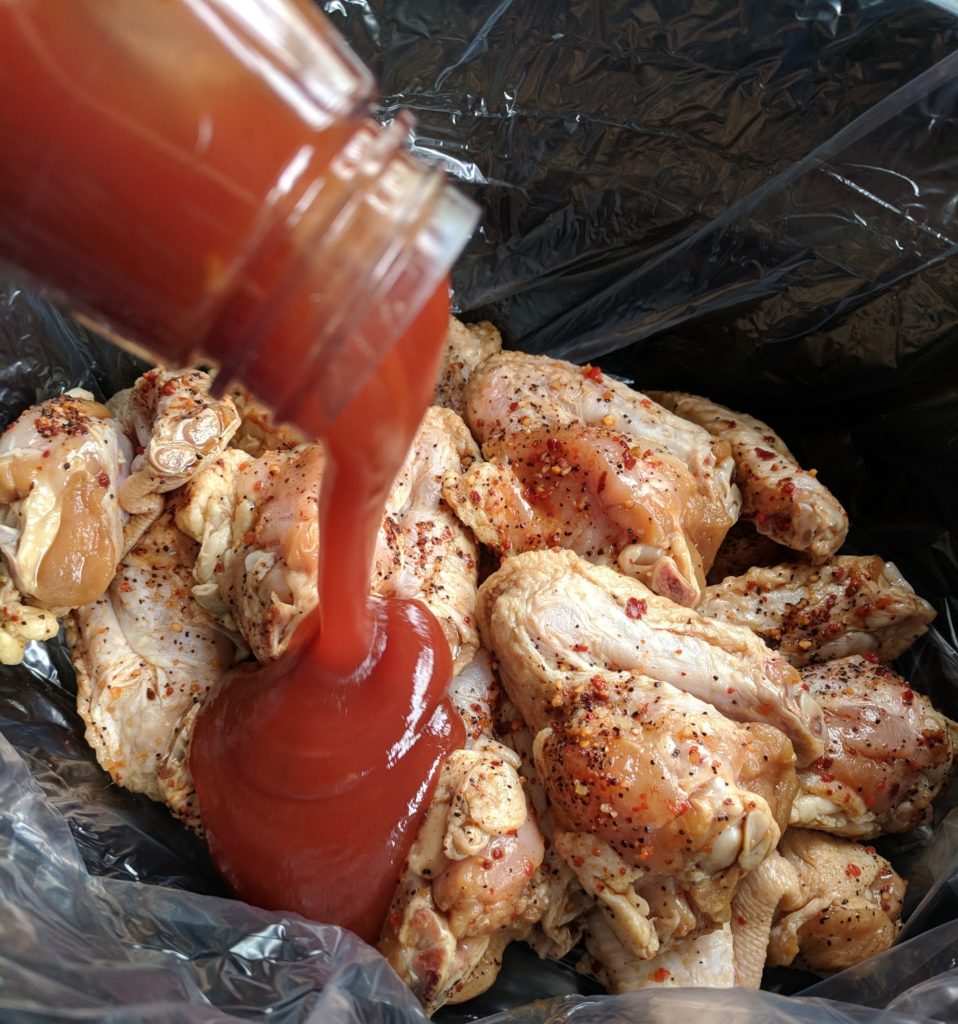 To serve, remove from crock pot,and place on a foil lined baking sheet. Brush each wing with additional sauce. Broil on high for 2-3 minutes or until the wings start to look crispy. Serve with ranch, celery, and carrots.
We bought our Alka-Seltzer® PM Gummies at Walmart, you couldn't miss this display, it was right in the antacid aisle. These are the ONLY fast relief of heartburn with sleeplessness. These go to work quickly, I like that they have fast relief of occasional heartburn + melatonin for occasional sleeplessness.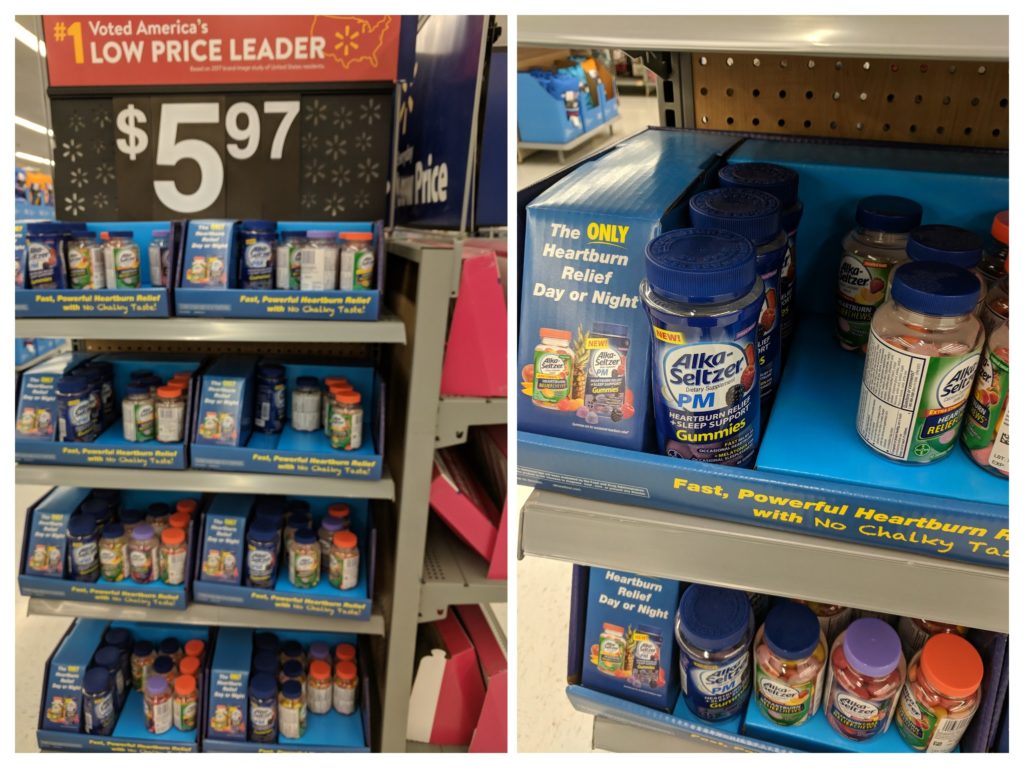 If you have occasional heartburn with sleeplessness, and you enjoy spicy food like these wings, check out Alka-Seltzer® PM Gummies, you can download a coupon here.
What is your favorite spicy food? Let me know in the comments below!