Spaghetti is one of the staple dinners in our house, we have it about every other week. Spaghetti wouldn't be the same without great baked meatballs.
Spaghetti is one of the greatest meals ever for so many reasons. It makes the best leftovers and lots of them! It's full of delicious pasta. It's super cheap to make. The entire family loves spaghetti. When I make spaghetti I always lose track of how many meatballs Aliceana gobbles up, it's a lot.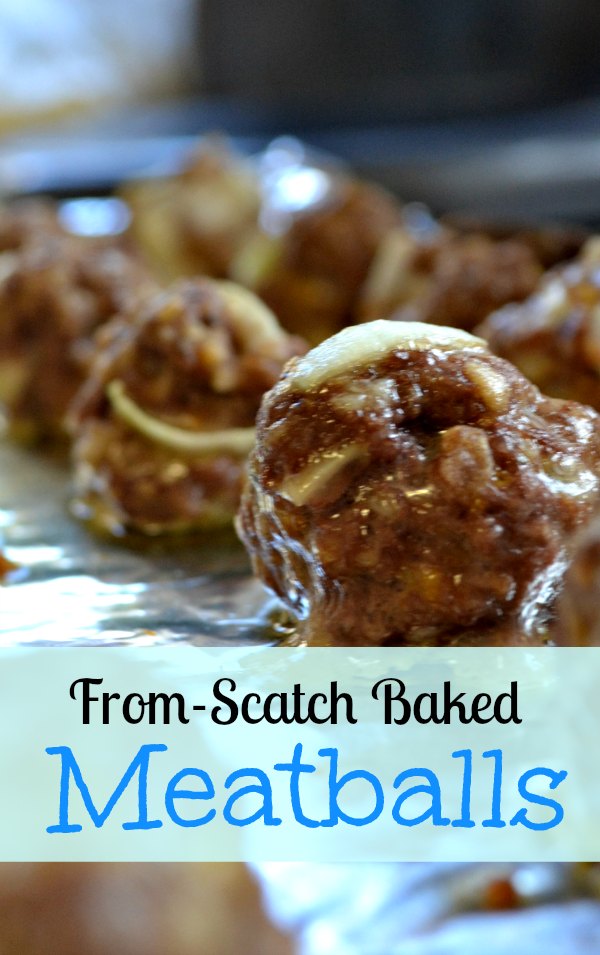 When making meatballs I let my Kitchenaid mixer do all of the work. I just chop up onions and mince garlic and the rest is all mixed up then baked in the oven.
Make sure to spray the tinfoil before baking, you don't want your meatballs sticking! I use extra virgin olive oil in this mister to keep things healthier.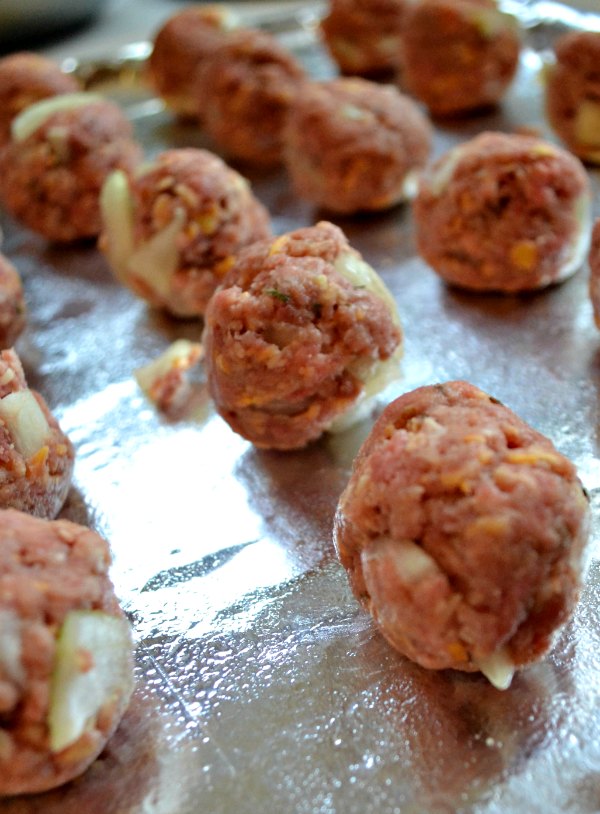 Once these are baked you can simmer them in your favorite sauce, or eat them plain. There's always quite a few that are eaten straight off the pan, we can't help it. These taste great!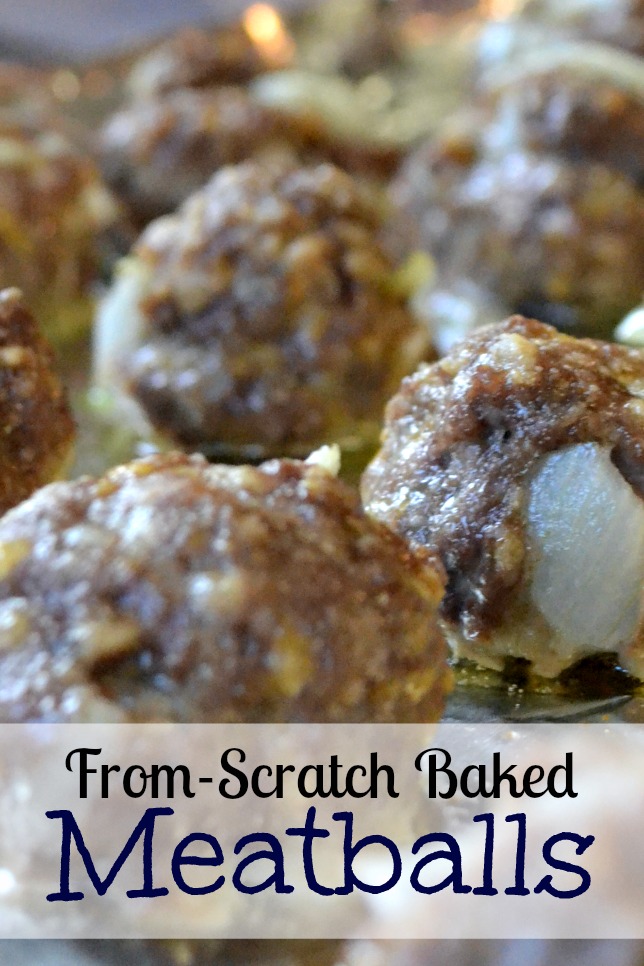 Here's the super simple recipe for from scratch baked meatballs.
| | | |
| --- | --- | --- |
| From Scratch Baked Meatballs | | Print |
Ingredients
1 pound ground beef, thawed
Half of a small onion
2 cloves of garlic
1 egg
¼ cup shredded cheddar cheese
¼ cup grated parmesan cheese
Instructions
Preheat oven to 350*. Line a baking sheet with foil and spray with cooking spray.
Chop onion into bite sized chunks, mince garlic.
Combine all ingredients by hand or using a stand up mixer on low speed.
Form into 1 inch balls and place onto prepared baking sheet.
Bake for 30 minutes until cooked through to center.