If it were up to me, biscuits would be a food group of their own. Fresh biscuits should most definitely be served with every meal.
This recipe all started when I was watching Top Chef with AJ, why yes this Bravo addict got her husband addicted to a Bravo show. We're obsessed and now that they're getting down there with contestants we get completely stressed out everytime they ask someone to pack their knives. If you saw the episode where Travis was voted off, he was voted off for uncooked biscuits.
Nonetheless,  his talk about how simple biscuit recipes are left me thinking. First, how ironic that he got voted off for not cooking them through, and also that I need to make biscuits from scratch immediately.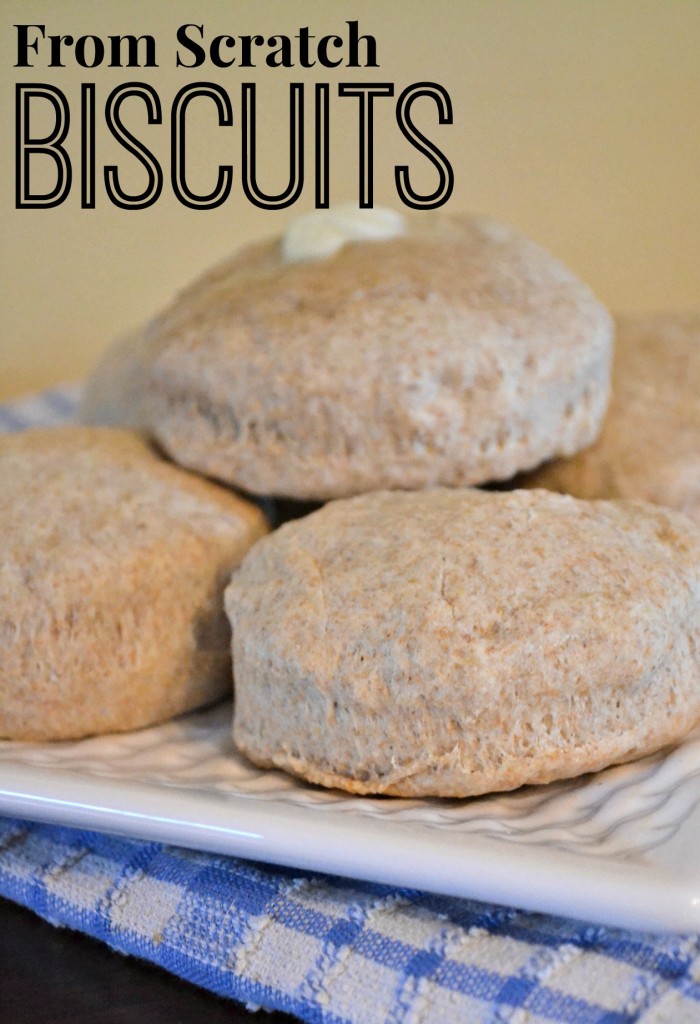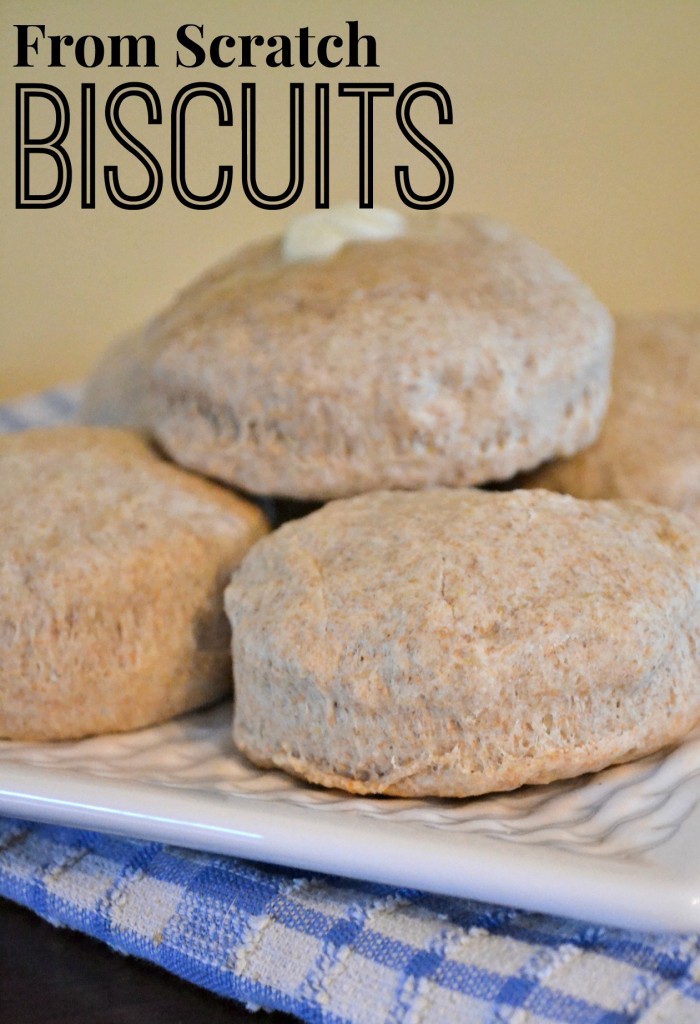 My biscuits were fully cooked.
They were pretty incredible served with a pat of butter or even honey or jam.
I wouldn't have gotten voted off of Top Chef for these biscuits (This was my first attempt. Sorry Travis, you fail.)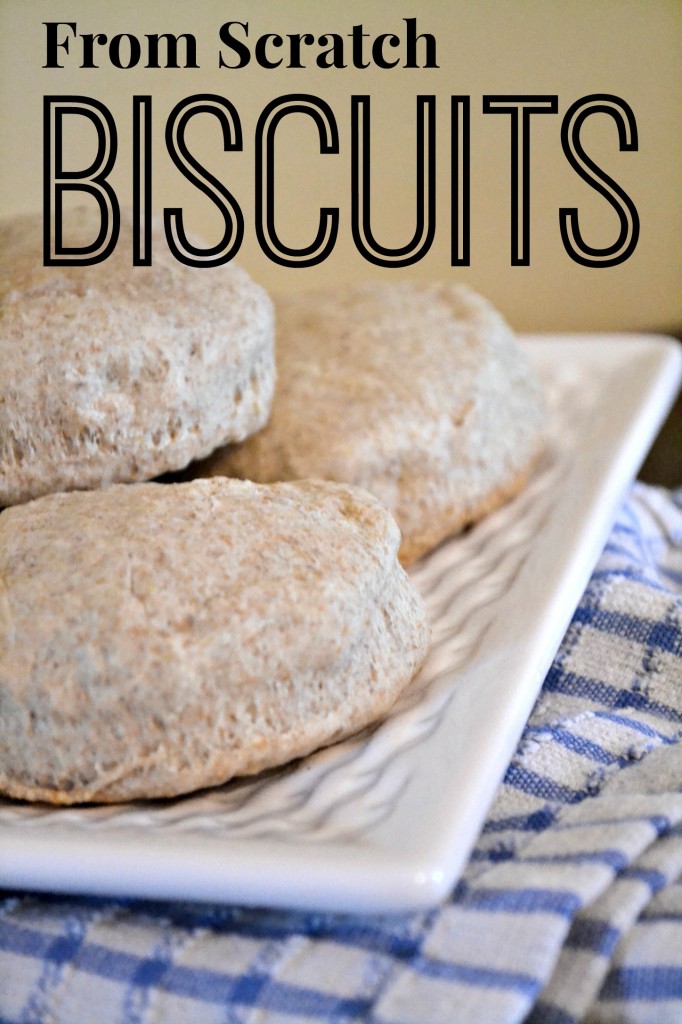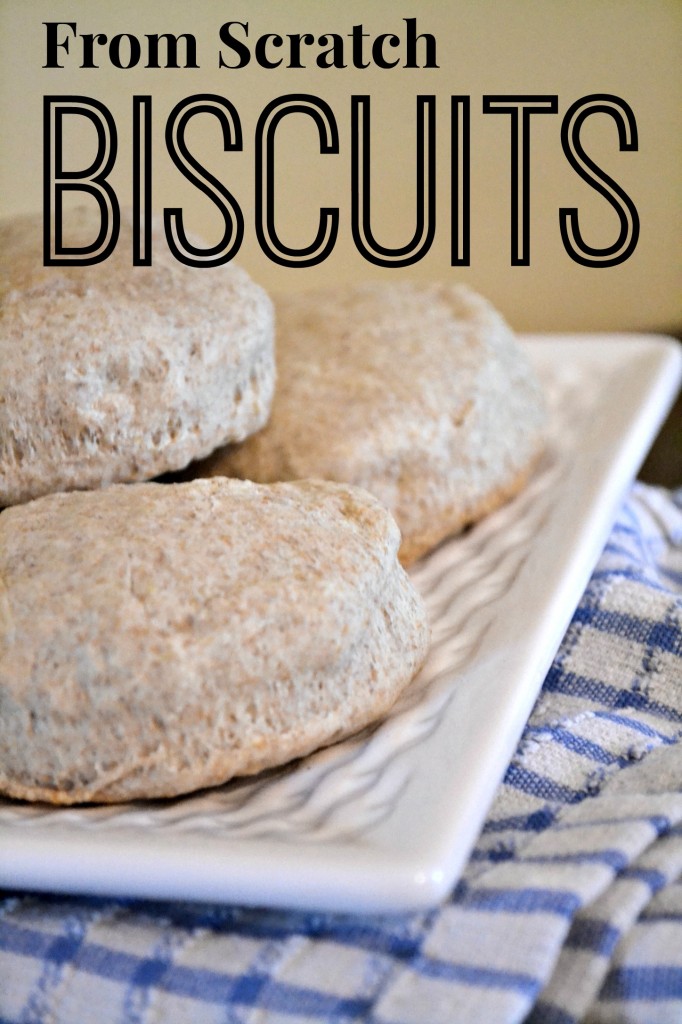 AJ and I will probably always joke about biscuit quality with jokes of packing our knives, because that's the way we are.
Now do you want my super simple biscuit recipe? I bet you do! At least I hope you do!
| | | |
| --- | --- | --- |
| From Scratch Biscuits | | Print |
Ingredients
2 cups flour
1 TBSP baking powder
½ tsp salt
½ cup COLD butter
¾ cup milk
Instructions
Preheat oven to 350*.
Mix flour baking powder and salt.
Cut in cold butter, until mixture resembles cornmeal. Stir in milk, mix with a fork until mixture forms a dough.
Turn out onto a floured surface, knead until no longer sticky.
Roll out dough until ½ inch thick, use a cookie cutter or drinking glass to cut into circles. Repeat process with dough scraps until all dough is used.
Place on ungreased cookie sheet and bake for 10 minutes.
Serve warm.
Do you share any reality TV shows guilty pleasures with your significant other?
Written by, Brittany, the geek behind the blog. I share lots of recipes, my thoughts on the latest tech gadgets, my favorite geeky games, and snippets of life as a Work-at-home mom.