The Trader Joe's Gods decided to put out an awesome cherry pie filling and I instantly had the perfect excuse to bake up a pie. This post contains affiliate links so you can make your own easy peezy Doctor Who pie.
So Instead of making a boring pie I made two pie crusts, used one for the bottom of my pie and used the other to cut out super fun Doctor Who shapes. I started with a bit of a sonic screwdriver lattice crust, and brought it home with a Tardis, Cyberman, and Dalek. Of course.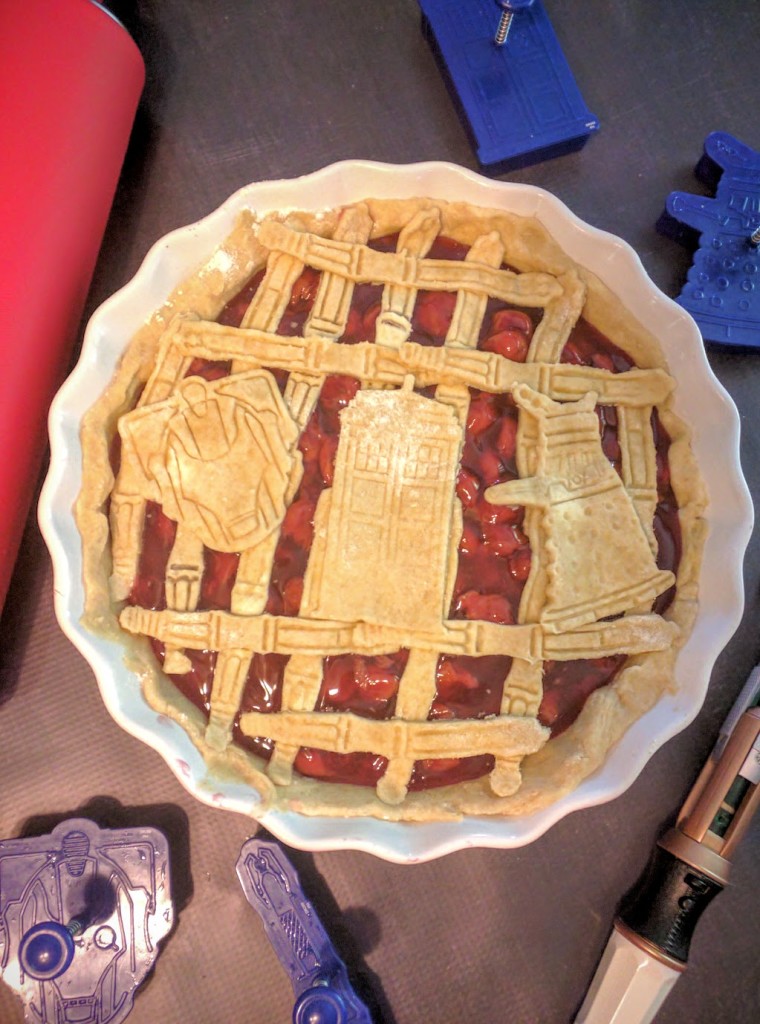 You can purchase your own 4 piece Doctor Who cookie cutters here for about $10- $15 depending on what kind of deal ThinkGeek is running. Spoilers sweetie, these also include a K-9 cookie cutter!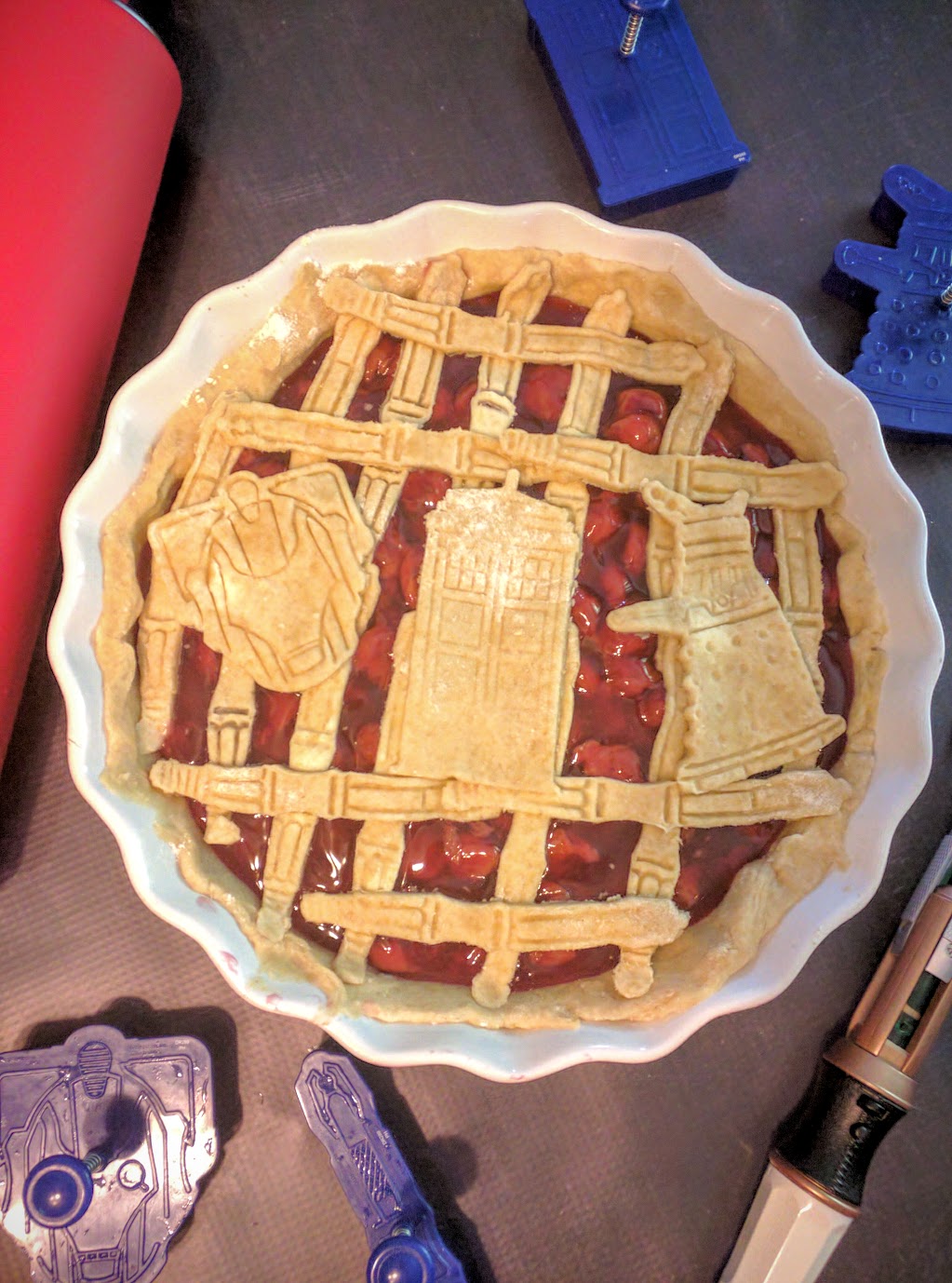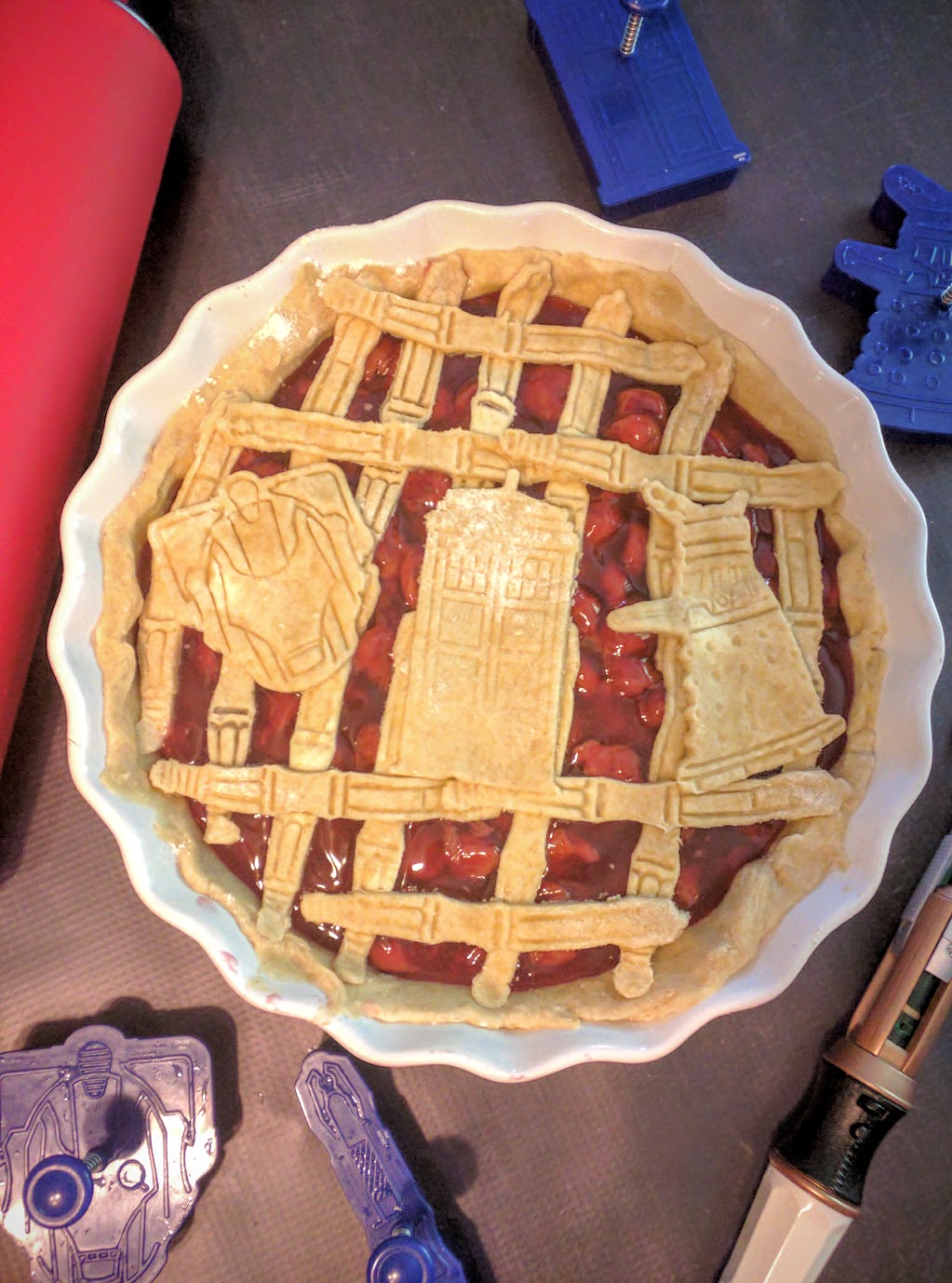 Wondering where to watch Doctor Who? As of right now the only service that streams Doctor Who is Amazon, which is an included service with Amazon Prime.
Join Amazon Third Party Video Subscriptions Free Trial
Written by, Brittany, the geek behind the blog. I share lots of recipes, my thoughts on the latest tech gadgets, my favorite geeky games, and snippets of life as a Work-at-home mom.