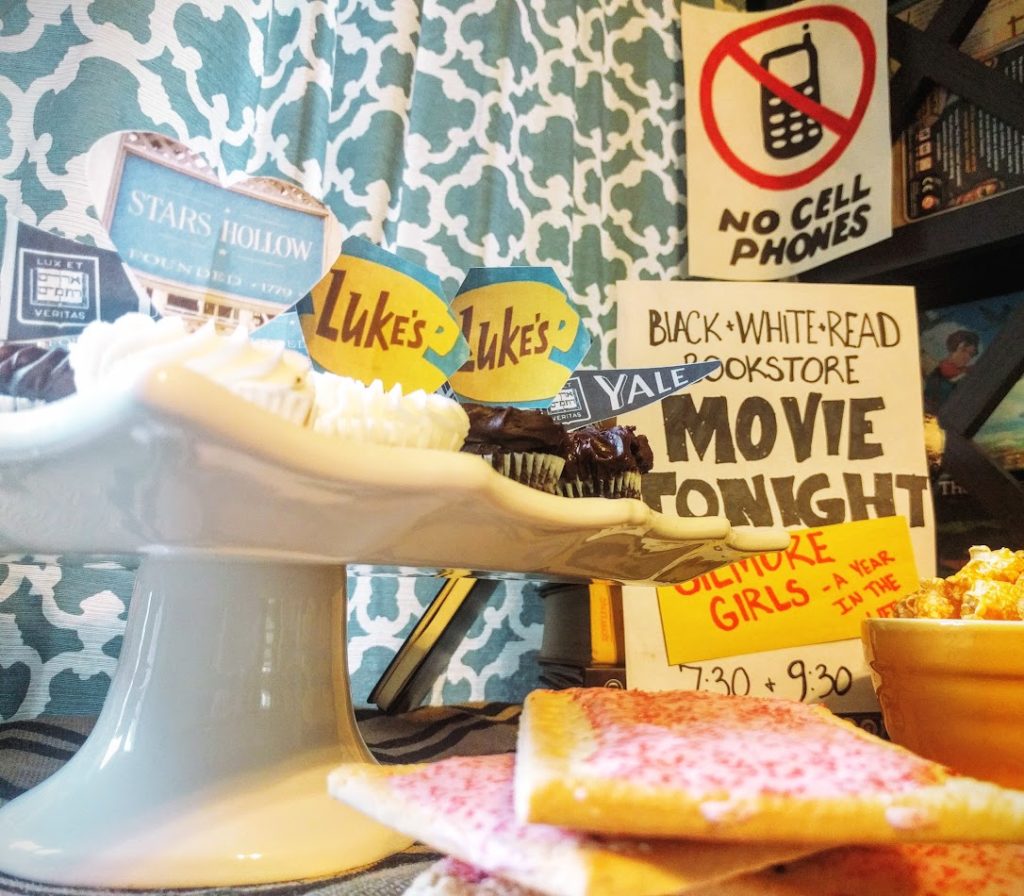 We're a little over a month out from finding out the actual last line that Lorelai Gilmore was always destined to say. As we count down the days until Gilmore Girls: A Year In The Life the hype is getting real. The Luke's Diner pop up shops were absolutely amazing, and it really brought fans together not only in coffee shops, but also on the interwebs. Going home and reading about everyone's experiences was pretty incredible, Scott Patterson (Luke himself) even served coffee in a Los Angeles location, how great is that? Last night I was on YouTube and saw a clip of the best 10 Gilmore Girl moments, and I'm pretty sure I sobbed the whole time, not to mention the mess I was when I watched the featurette, in fact I'm going to share it again, because the mention of the Black & White & Read is what inspired this Gilmore Girls party suitable for the binge watch of the year. I'm a part of the Netflix #StreamTeam all opinions are my own.
So the Black & White & Read is the perfect place to start making a quick little Gilmore Girls themed binge watch party.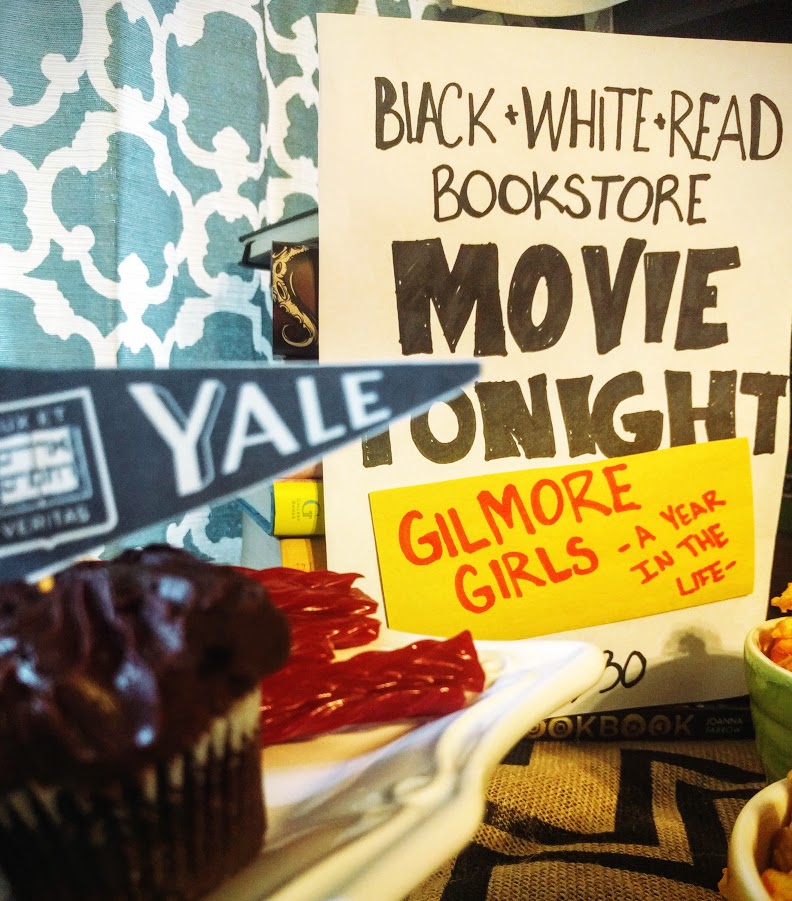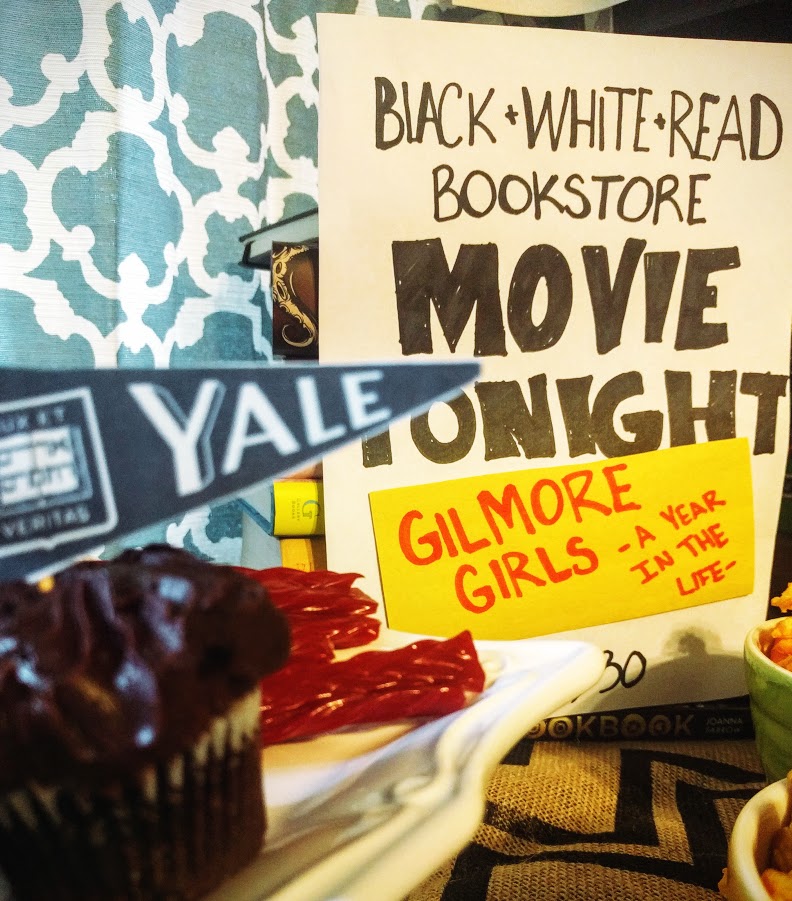 I tried my best at making the same signage that the Black & White & Read had for their movie nights. It's basically just using a permanent marker to make sandwich board type writing. Then I added an extra piece of paper with the name of the show. I actually carefully taped this to a stack of books, because it's a book store, get it?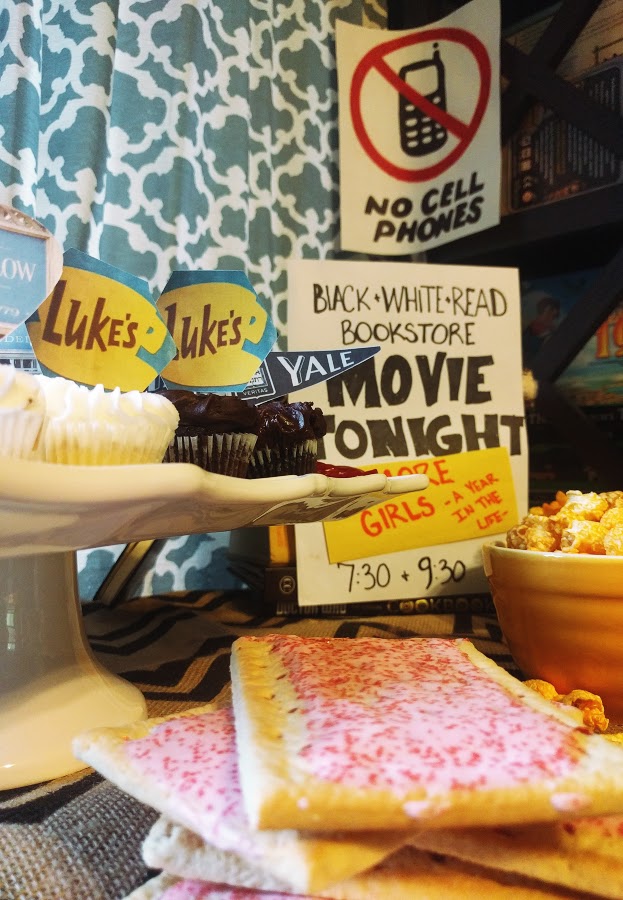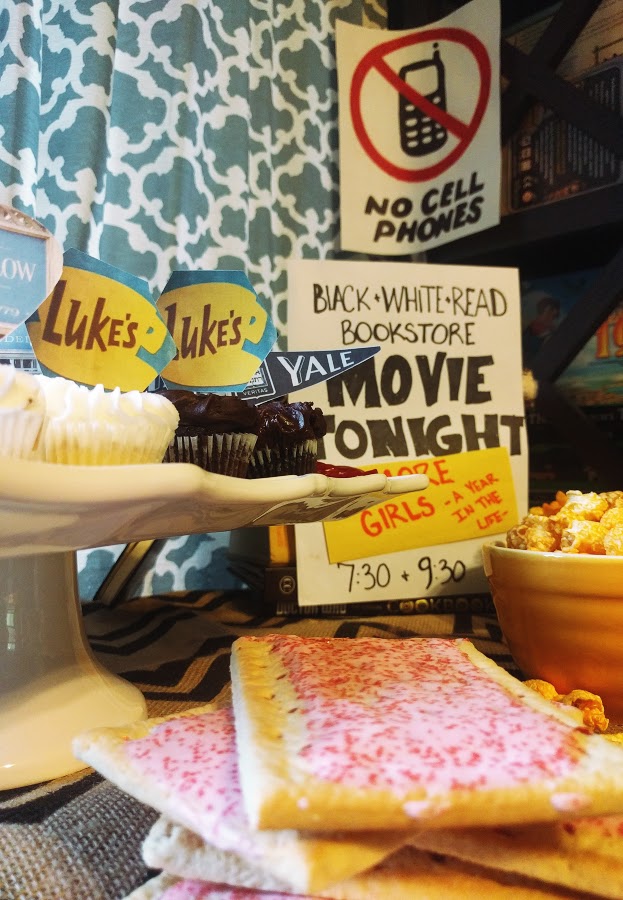 I also printed off a "No Cell Phone" sign, but it didn't look authentic enough, so I grabbed Aliceana's markers and colored over the printed lines to make it look more like the real signage. We had all the junk food, including pop tarts of course! You can't have a Gilmore Girls party without pop tarts.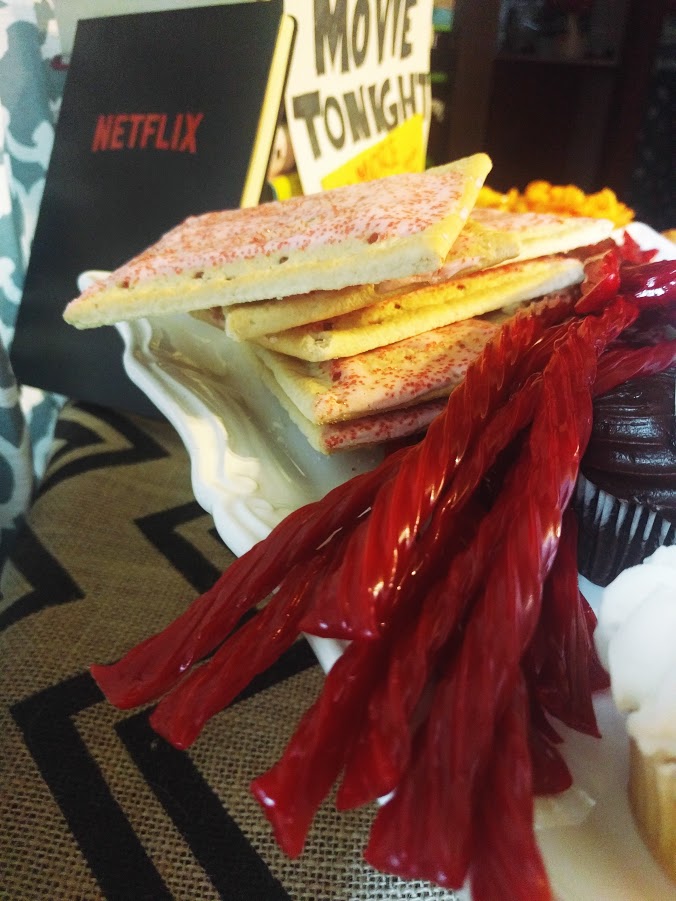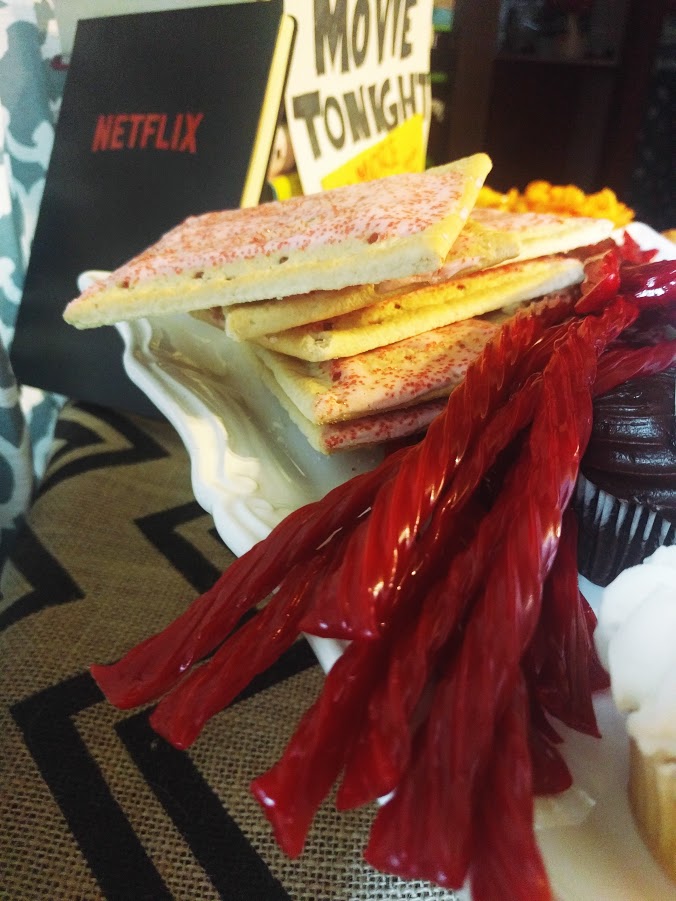 We also had some licorice, Cheetos, and popcorn. It seemed like food that the Gilmore ladies would have on one of their movie nights.
Next up were the cupcakes, I made some really simple cupcake toppers. AJ yelled at me for putting this cupcake in front, I guess the toothpick was really prominent in that one, because I designated him to the adhesion of toothpicks to toppers. Honestly, it's good enough for a movie night. I think they look cute!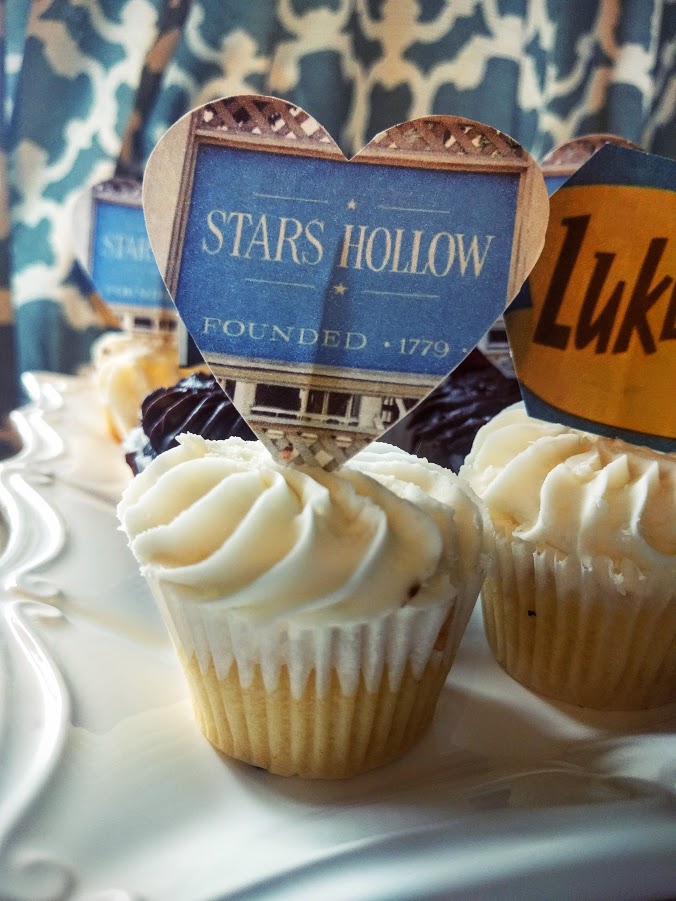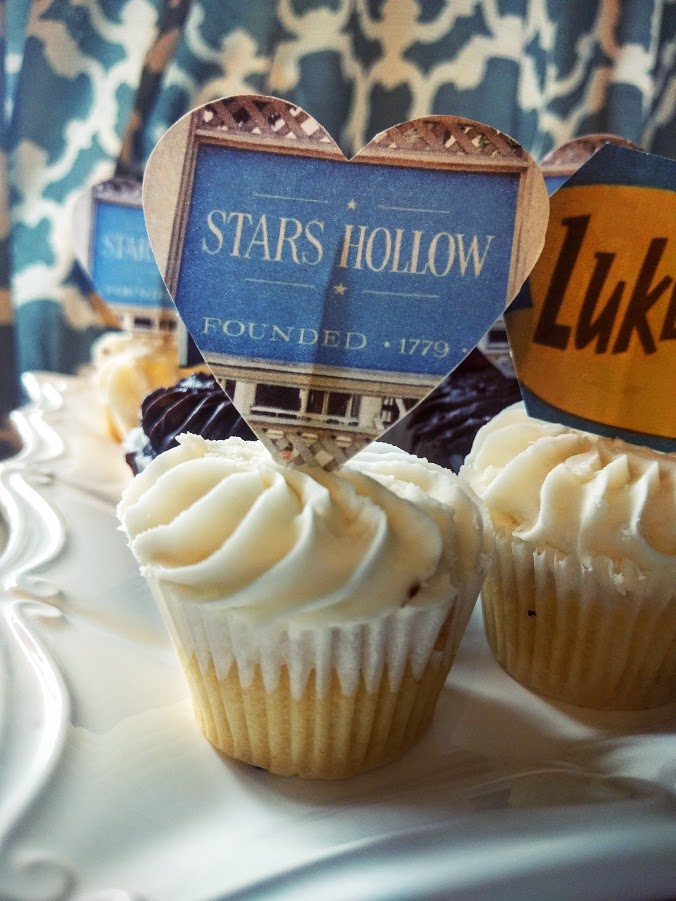 I made Stars Hallow signs, Luke's Diner signs and Yale pennants. I should have made "babette ate oatmeal." tees as a topper. What was I thinking? I'm the worst.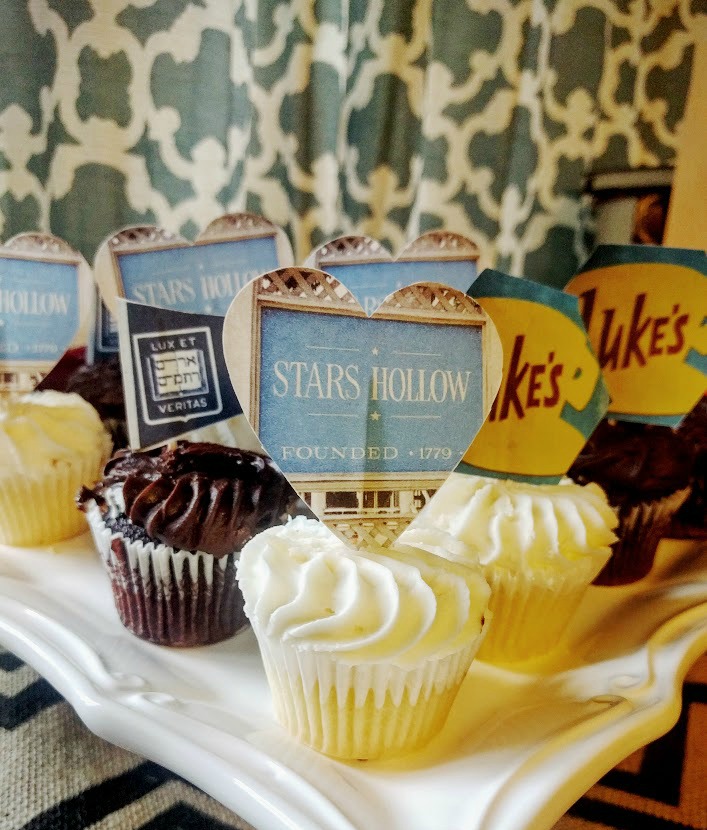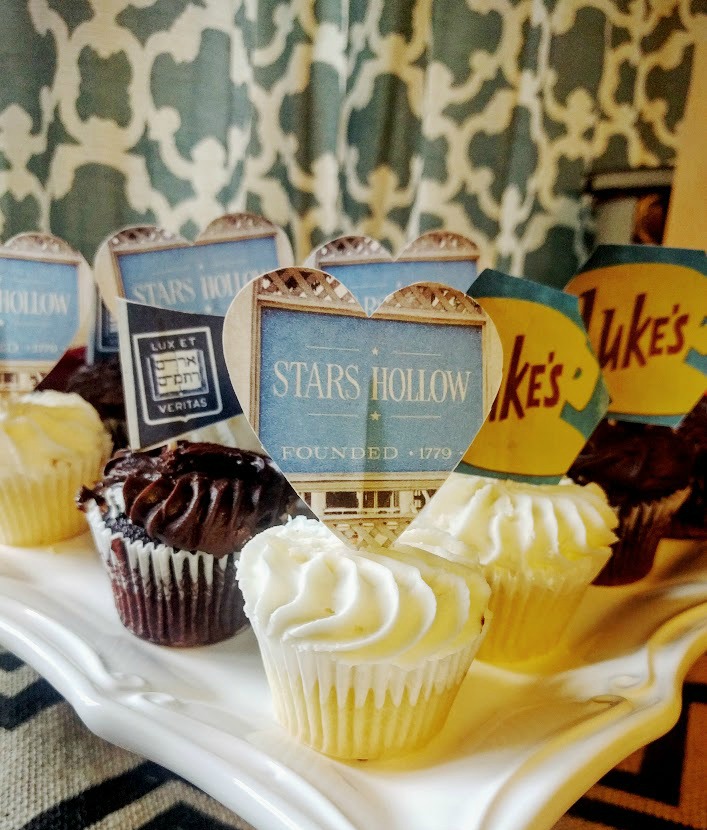 Watch Gilmore Girls: A Year In The Life only on Netflix November 25th. That's Black Friday, so you'll have something to watch on your phone as you stand in lines for that new TV that you need for the rest of your Netflix watching.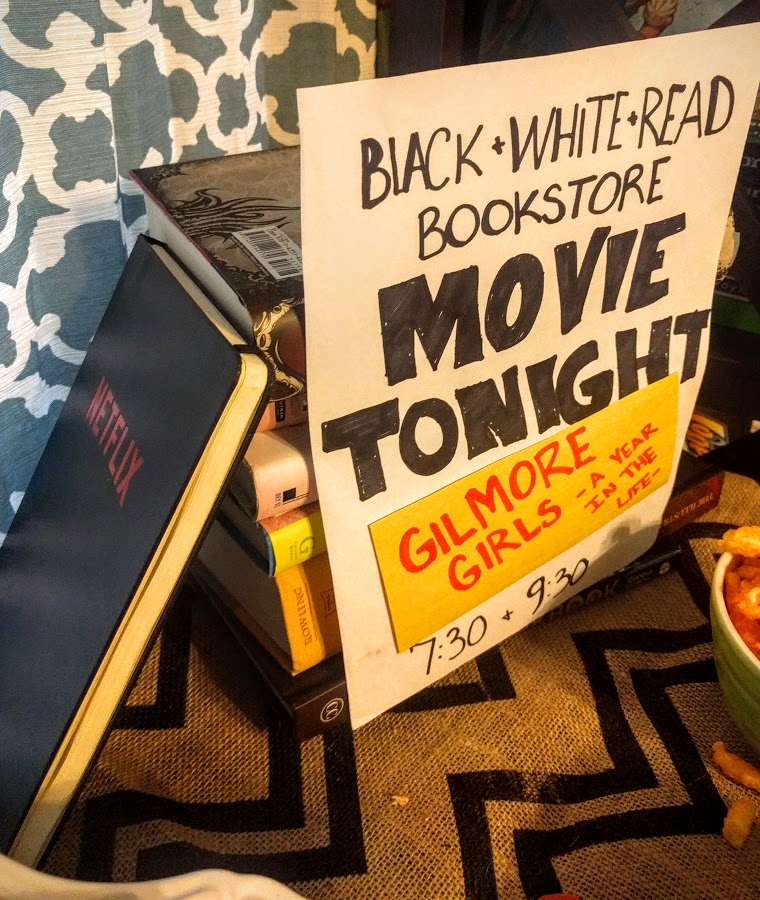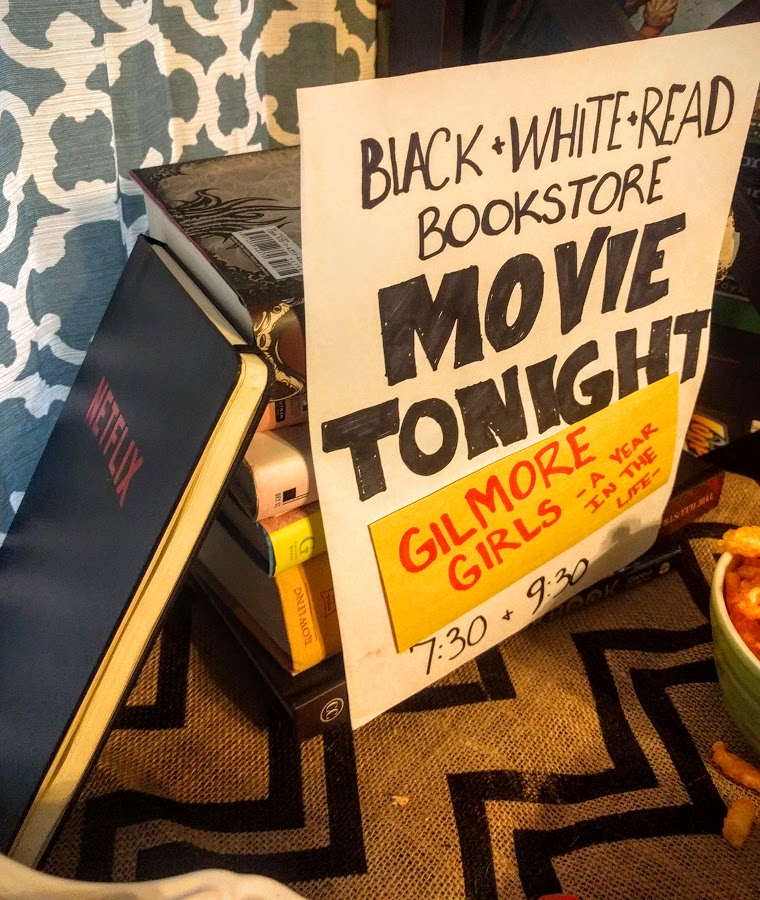 Do you want to throw your own Gilmore Girls party? I made this pinnable image so you can save it for later!

Written by, Brittany, the geek behind the blog. I share lots of recipes, my thoughts on the latest tech gadgets, my favorite geeky games, and snippets of life as a Work-at-home mom.