Green onion dip recipe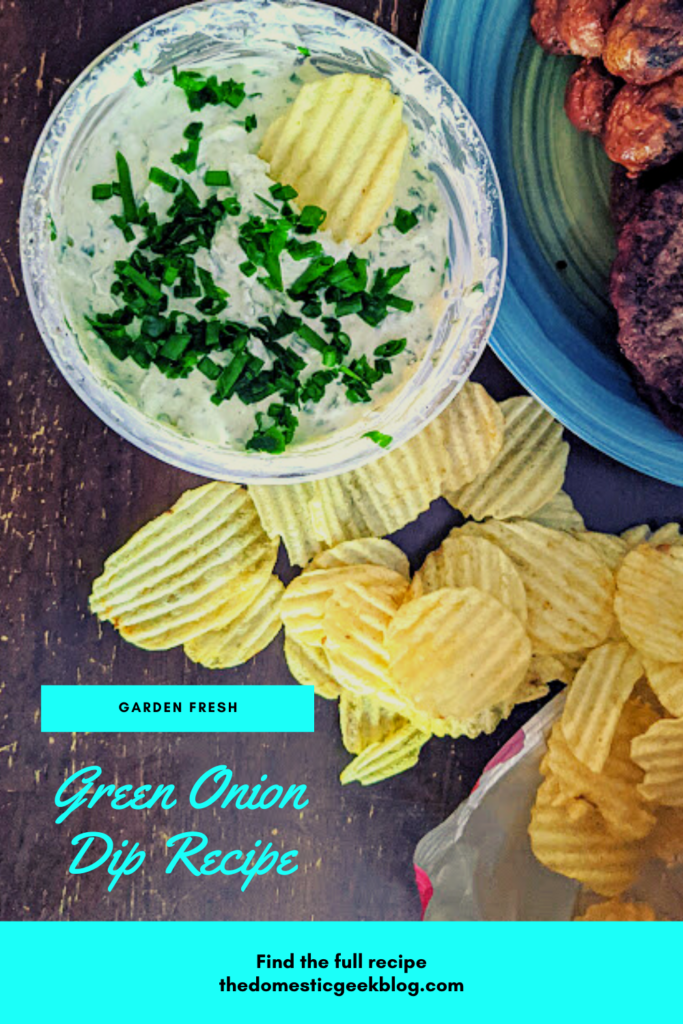 We love green onions, so naturally we planted a ton of them in our garden. Well, we're not eating them as fast as we thought we would, and we keep forgetting about them. We'll be sitting down half way done with dinner, looking out at our garden and that's when we think "oh yeah, green onions would have been great on this." Moral of the story, I'm pretty sure I remembered to use green onions more often when I bought them from the store.
So it was time to find a recipe that would use more green onions. We made green onion dip, and it's awesome. Is there anything more backyard bbq than a side of chips and dip?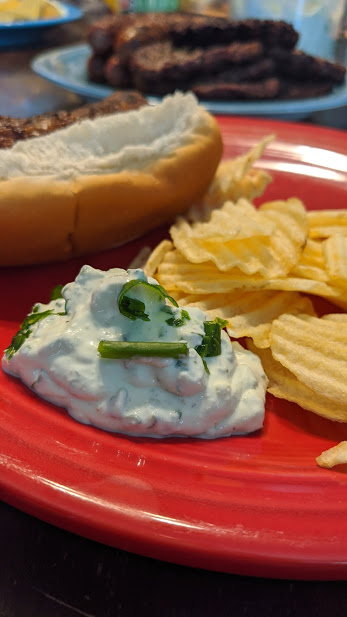 So I pulled out about 12 green onions and realized that 12 was too many, so now we have extra green onions in our fridge and still a jungle of green onions in the garden. I guess I need to make some more green onion recipes! Maybe I should make a green onion quiche next. I know I'm definitely about to make scrambled eggs with leftover bratwurst, cheddar, and green onions.
Best gadget for making dips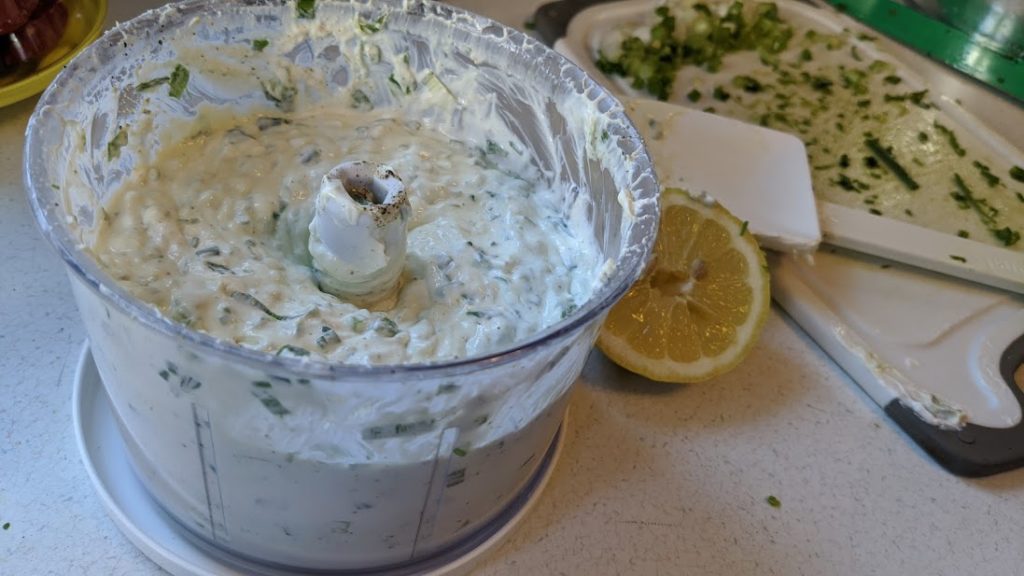 I'm obsessed with the Pampered Chef manual food processor. I hate our electric food processor because it's heavy, clunky, and takes up all of the space. The manual food processor is the opposite, it's nice and compact, easy to clean, and you can store your dips right inside of it. Just remove the blades and put the cover on. It almost looks like it's supposed to be served in there. Plus, it's just satisfying to use, just pump the handle and watch the blades work! This little machine is amazing for pico de gallo and guacamole too! I also use this to make homemade blizzards, don't judge.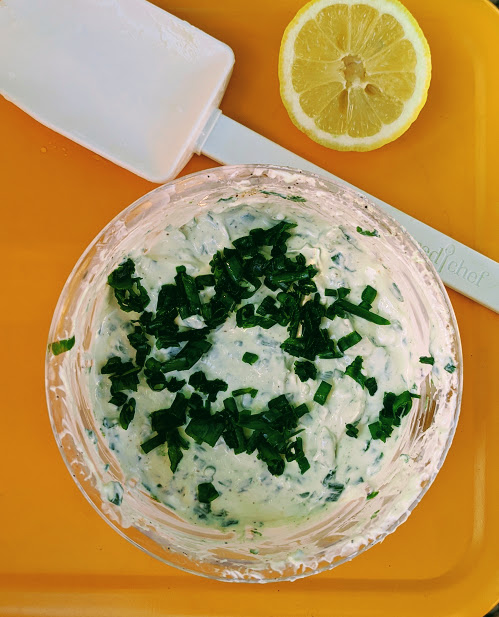 Here's the green onion dip recipe that you scrolled down to the bottom for, I don't judge, I do the same.

| | | |
| --- | --- | --- |
| Green onion dip recipe | | Print |
Ingredients
8 ounce cream cheese, softened
¾ cup sour cream
2 cups green onions, finely chopped
3 cloves minced garlic
1 teaspoon lemon juice
½ teaspoon onion powder
salt and pepper to taste
Instructions
Combine cream cheese and sour cream in food processor.
Add in green onions and garlic, process in food processor.
Add in pepper, salt, onion powder, and lemon juice. Process, add salt and pepper to taste.
Chill in refrigerator covered at least 20 minutes.
Written by, Brittany, the geek behind the blog. I share lots of recipes, my thoughts on the latest tech gadgets, my favorite geeky games, and snippets of life as a Work-at-home mom.