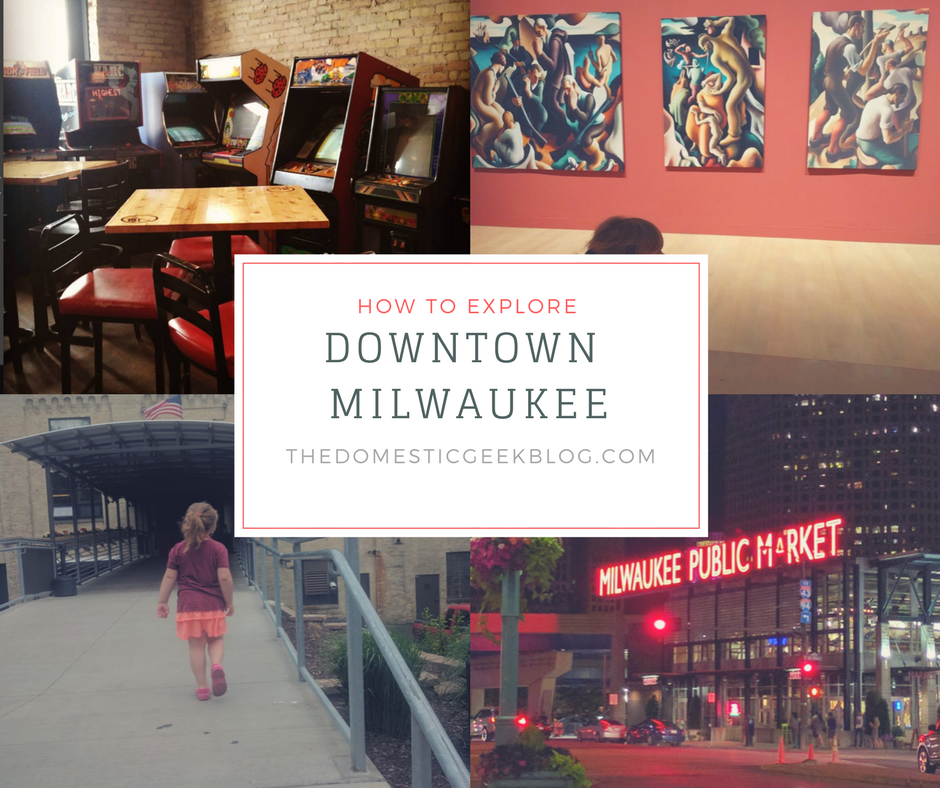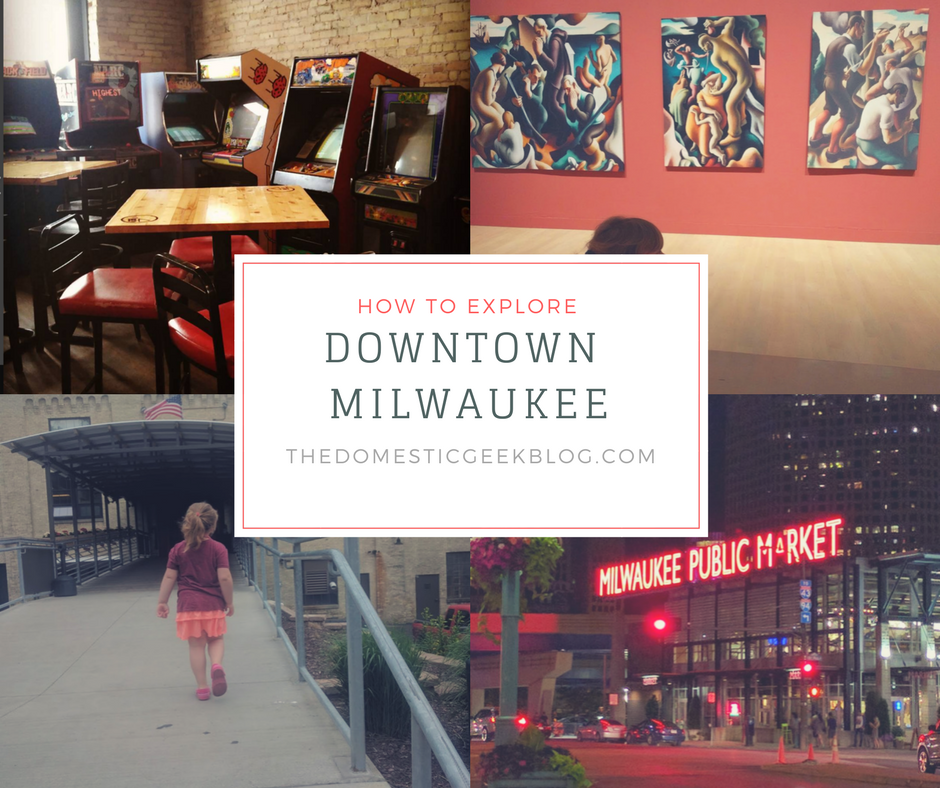 While we don't live in Milwaukee, but it feels like we live in Milwaukee because we're there so often. We love Milwaukee for shopping, for eating, for entertainment, and don't forget the beer. So I put together a family and budget friendly list of the best spots of Milwaukee that I always bring my family and friends to when I want to show them what downtown has to offer. This is how to explore downtown Milwaukee.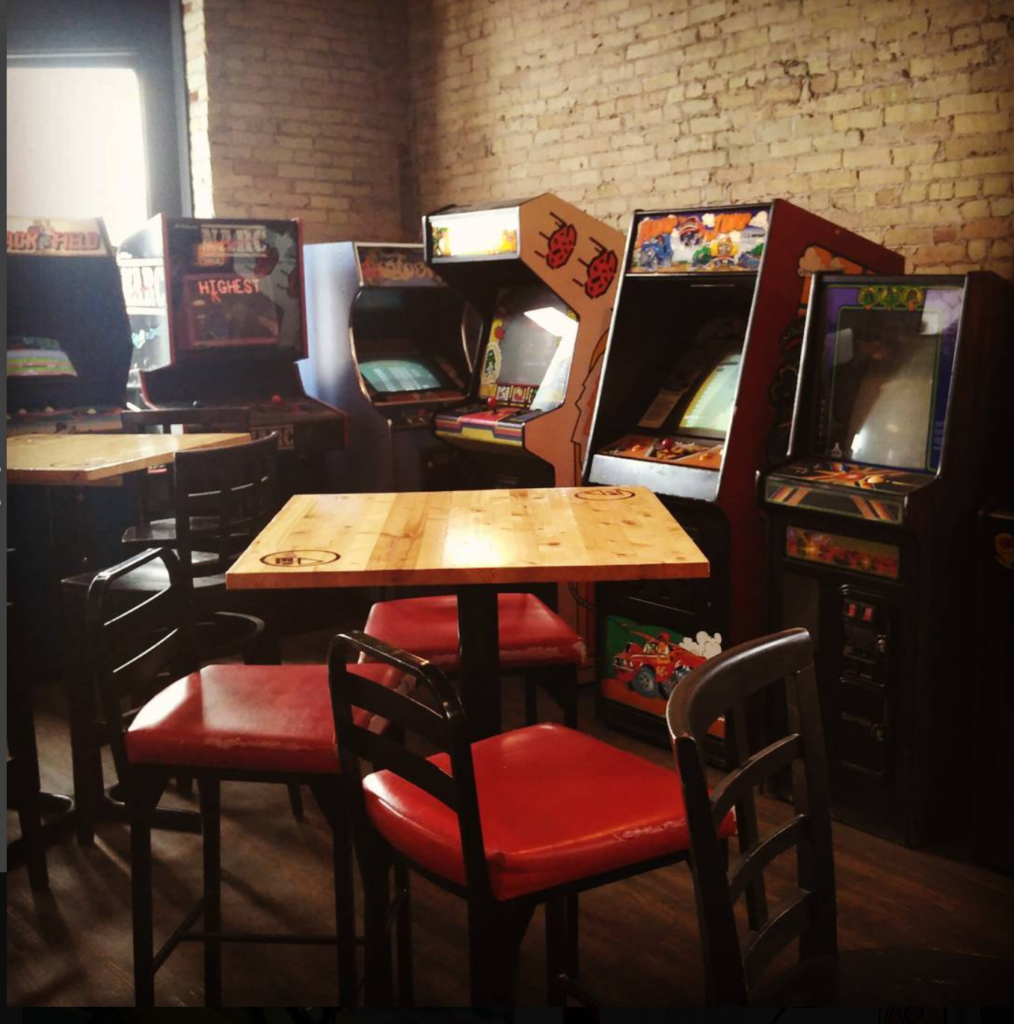 Ian's Pizza (Juneau Avenue Location)
If you're going to Ian's Pizza, you have to check out the Juneau Ave location, why? Two words: Secret Arcade. You'll be able to play your vintage favorites for a quarter if you head upstairs to dine. You'll find classics like Joust, Pac Man, Dig Dug, and more. The pizza is to die for too, don't worry. They have your standard topping pizzas, and then they have pizzas with outrageous toppings. One time I had a pizza topped with buffalo chicken mac and cheese and a cheese quesadilla. There was literally a quesadilla on my pizza and it was the best thing I've ever eaten. You can get pizza by the slice or the whole pie. We always grab some by the slice, a few breadsticks, and some Sprecher sodas for the cheapest, but tastiest lunch I've ever had in Milwaukee.
The Safe House
Shhhh, it's a secret. Not really, everyone knows about The Safe House. You'll need a password to get in, otherwise, you'll have to do something ridiculous like hula hoop, sing, dance, or something else ridiculous to get in. Fun fact: I've been here more times than I can count and I still don't know the password. They have pretty good burgers and cocktails, I love their onion rings. You go there for the atmosphere, and you'll find quite a few surprises in this spy-themed place. The location is actually down an alleyway, and the first time I went I think I walked past it about 20 times, so good luck.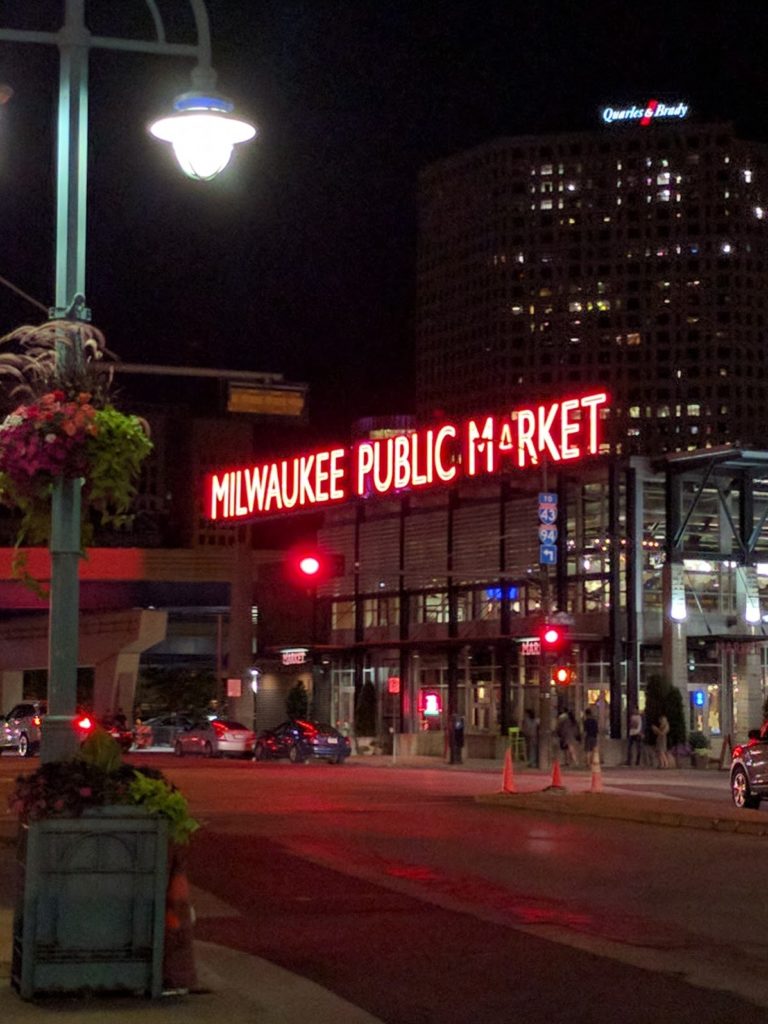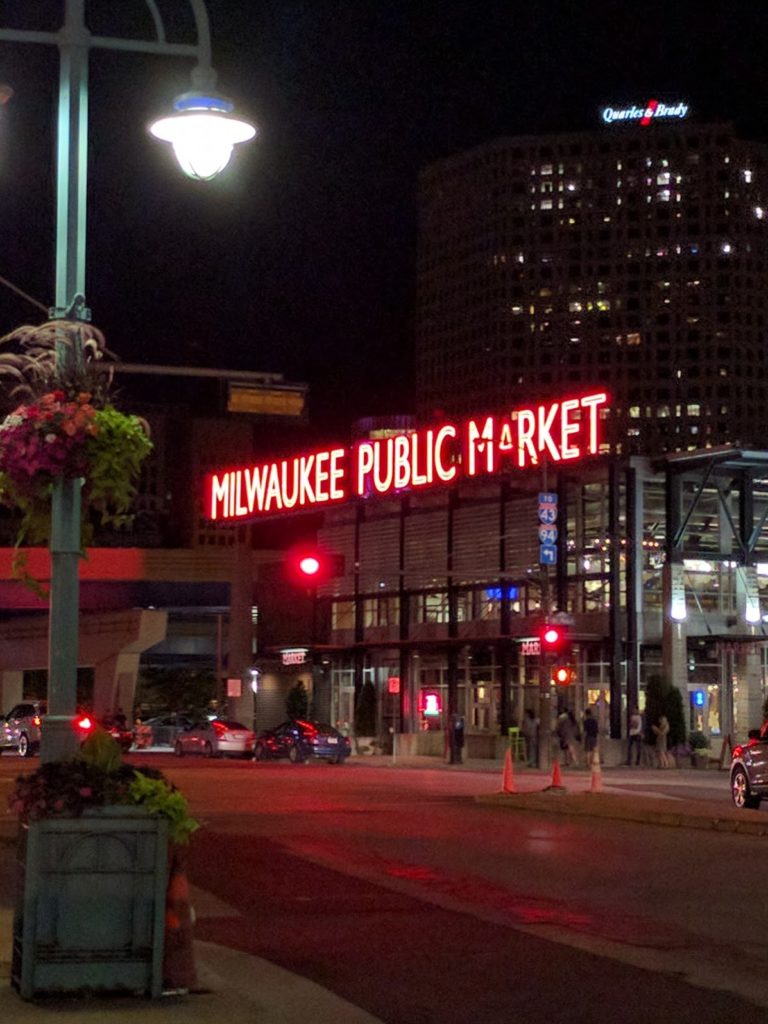 Milwaukee Public Market
If you have an indecisive crowd this is a great spot to head to the Milwaukee Public Market for lunch, if you've already eaten lunch then head here for dessert at one of the bakeries. This indoor market has a lot of different cuisines to choose from, just to name a few options to dine on; burritos, salads, smoothies, fresh seafood, pitas, soup, Thai cuisine, sandwiches, and of course cheese, because Wisconsin.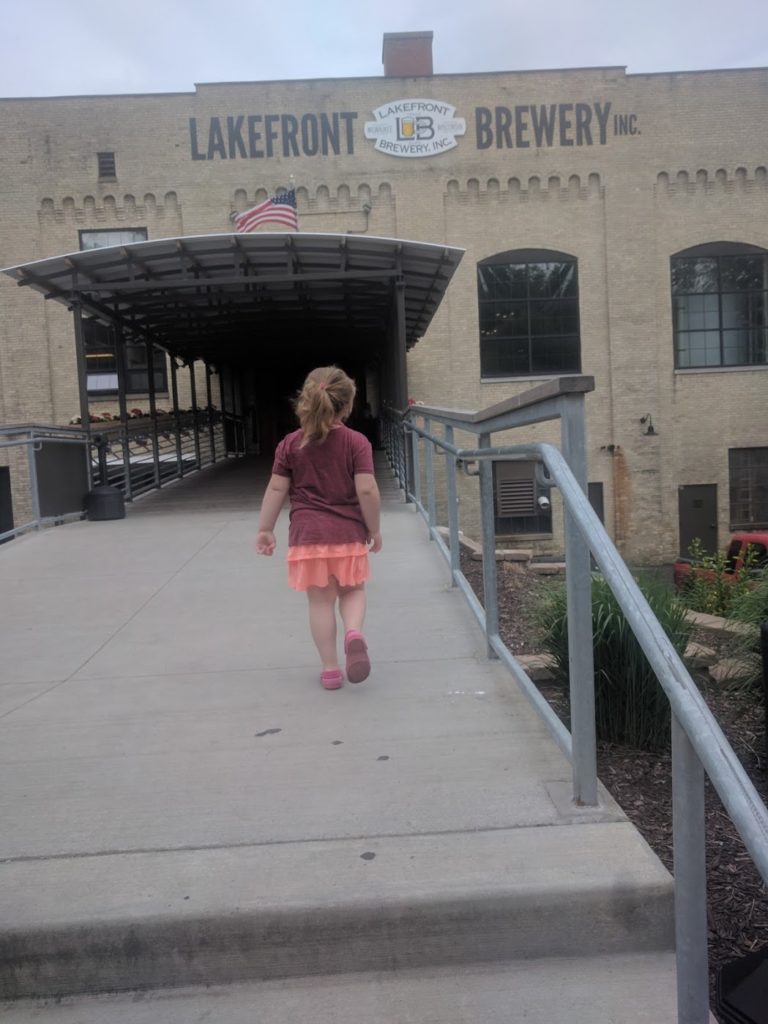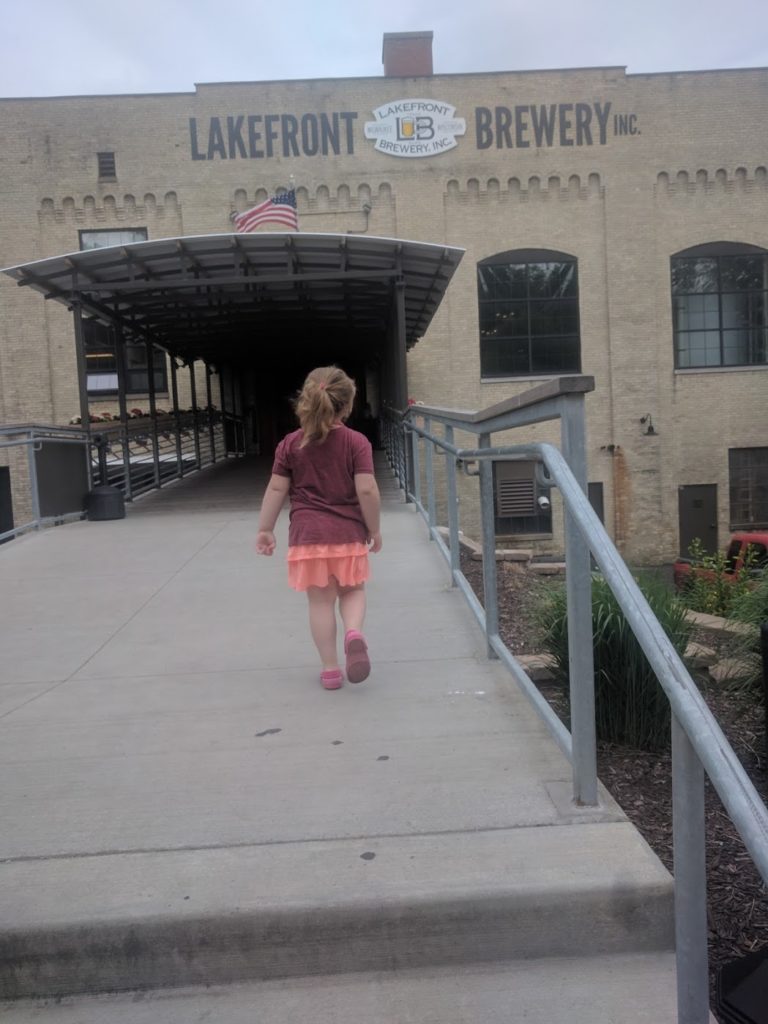 Brewery Tour at Lakefront Brewery
I'm only a little biased, AJ does work for Lakefront Brewery. The Lakefront Brewery tour is actually the reason why AJ became passionate about beer and eventually wanted a career in the beer business, it really is a life-changing tour. Hands down the best brewery tour, it's been voted #4 in the Nation on Trip Advisor. For $11 you get four 6oz pours of beer, a souvenir pint glass, and a whole lot of laughter on this tour. Aliceana loves Lakefront Brewery (because like I said, we're kind of bias,) but she hasn't gone on the tour yet, so we're planning on taking her for her birthday.
Milwaukee Public Museum
Dinosaurs, trolleys, butterflies, oh my! We love visiting the Milwaukee Public Museum. We always say hello to the dinosaurs, and ride the trolley to The Streets of Old Milwaukee (they even have a real vintage candy store in this part, so be aware that you might be pestered into buying candy.) We love saying hello to the real butterflies fluttering around in their own atrium, it's warm in there and the perfect way to warm up in winter. There are a lot more exhibits, but those are our personal favorites that we always have to go and see.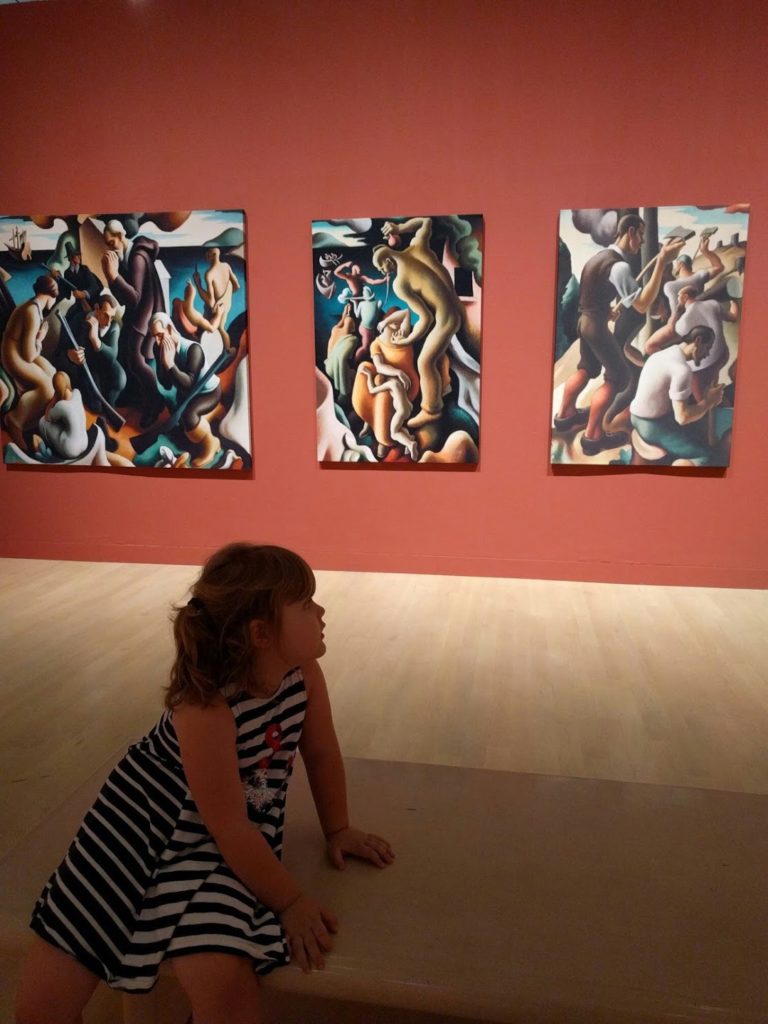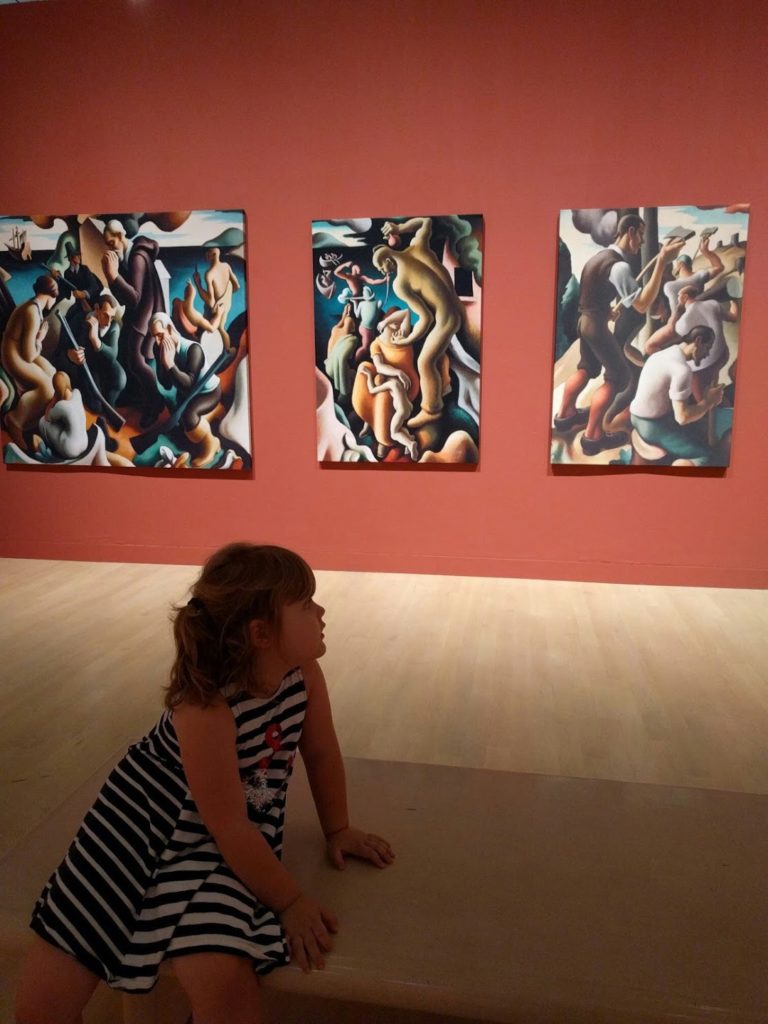 Milwaukee Art Museum
We love the Milwaukee Art Museum they have a great variety of exhibitions that feature art from famous artists like Warhol, Lichtenstein (Crying Girl is Aliceana's favorite,) and even a Picasso. Not only do they boast an amazing art collection, the museum is a work of art in itself, designed by famed architect Santiago Calatrava. The wings of the building open and close, like a bird flapping its wings on picturesque Lake Michigan. We love that they always have a few rotating exhibitions in the galleries.
If you like this list, make sure to pin the image below!
Written by, Brittany, the geek behind the blog. I share lots of recipes, my thoughts on the latest tech gadgets, my favorite geeky games, and snippets of life as a Work-at-home mom.