The first time I made cupcakes with Cherry flavored Kool-Aid frosting I was in college and we had all the guys over to play video games all night long. Playing video games for that long takes stamina so I had to make some delightfully sweet cupcakes.
Even if our kitchen was the size of a shoebox and I had to use the dining room table (a small bistro patio set) for most of the work. Whenever I have kitchen envy I should really just think about that little kitchen and think about how good I have it now! I guess I can deal with weird wallpaper for awhile as long as I can make cupcakes. Anyway, back to the cupcakes!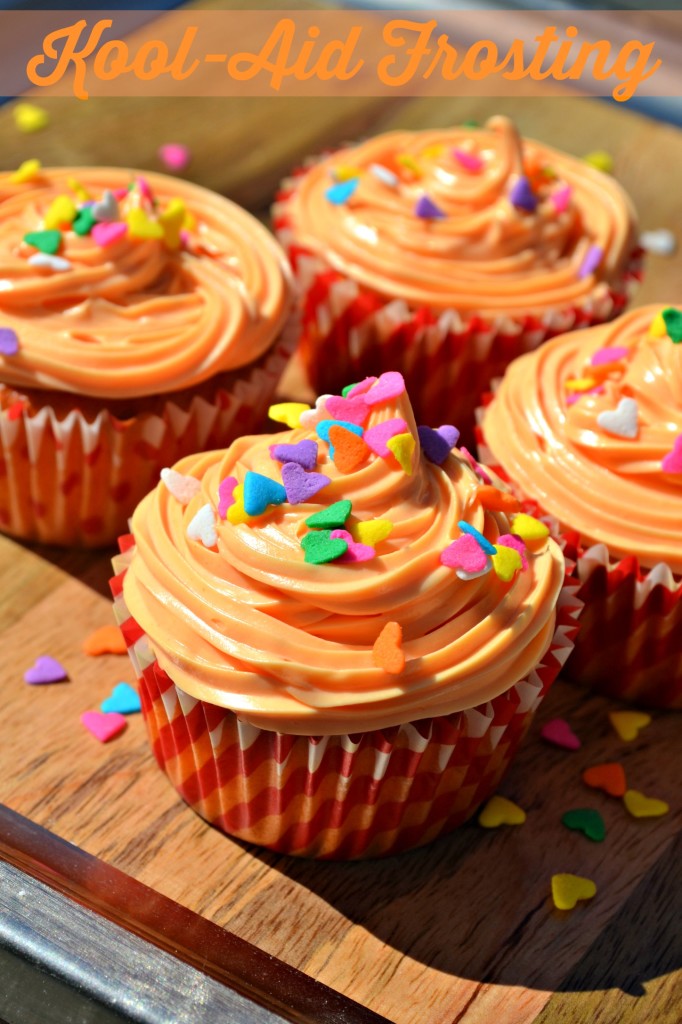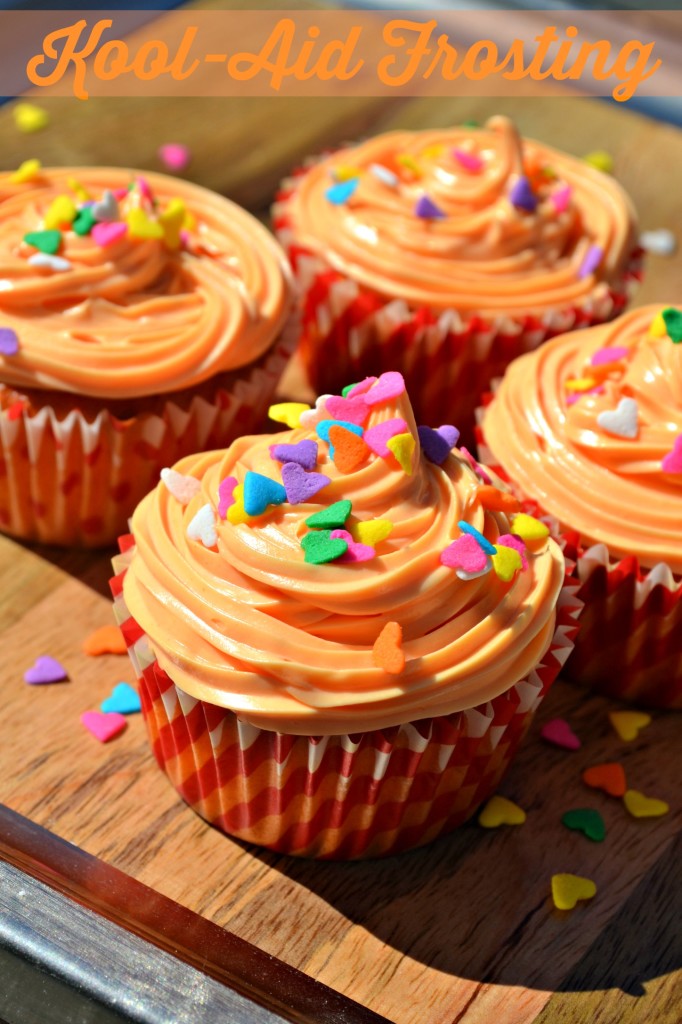 I thought it was time to bring that trick out again, but this time I wanted to try Orange flavored Kool-Aid. I made some orange cupcakes and then came the magic, I took white frosting and added one packet of Kool-Aid.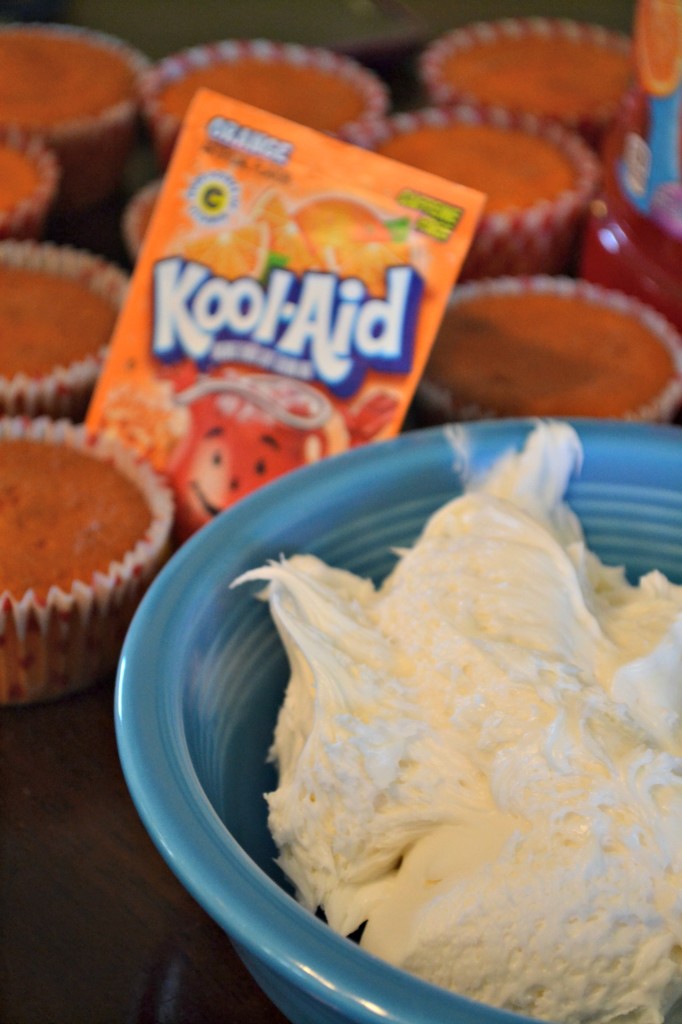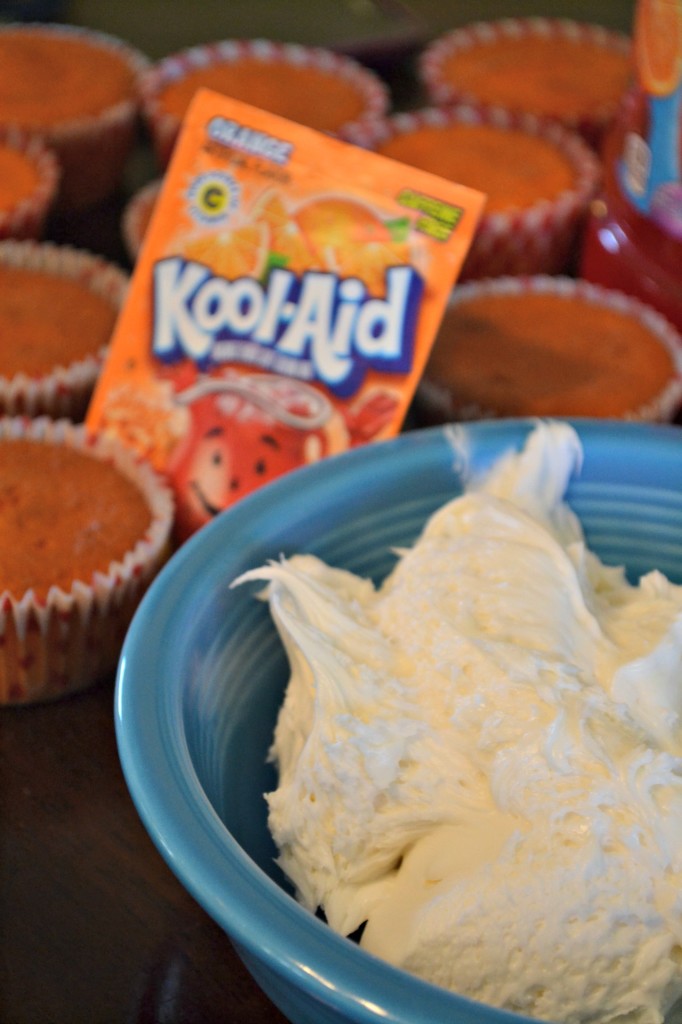 I mixed it in and the frosting turned a really pretty light orange color. The flavor was so good that I basically had to lick the spatula, how could you not?

These are the perfect cupcakes that you can customize in almost any color, they're so much fun for special occasions. This occasion was just that we were having our friends over for dinner and  to play cards, and our friend happens to love the color orange so I thought I would be a great hostess and make orange cupcakes.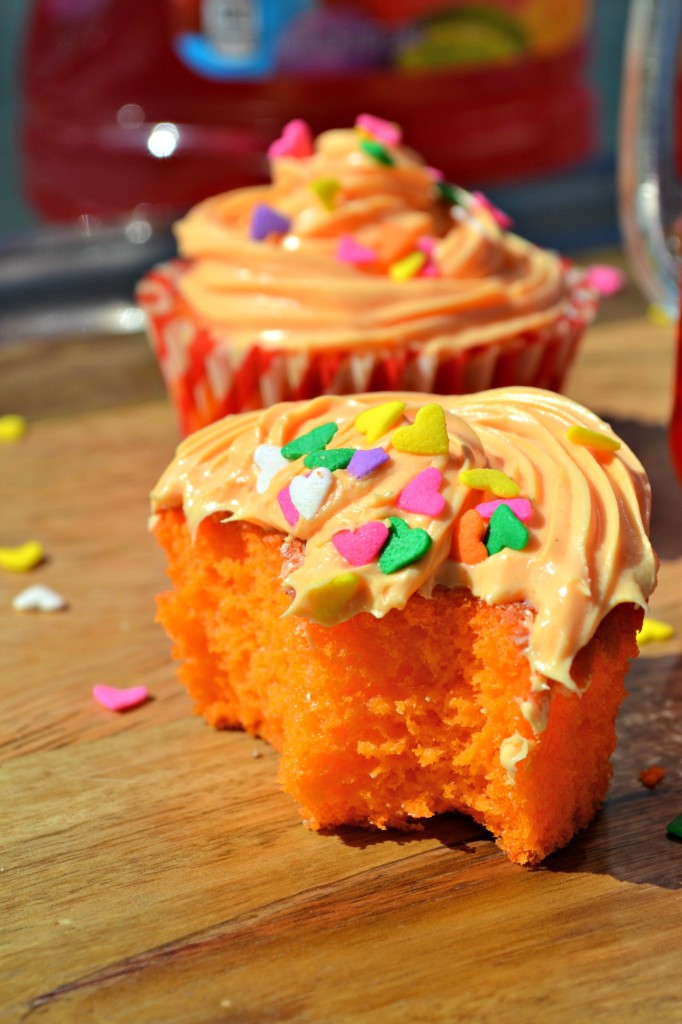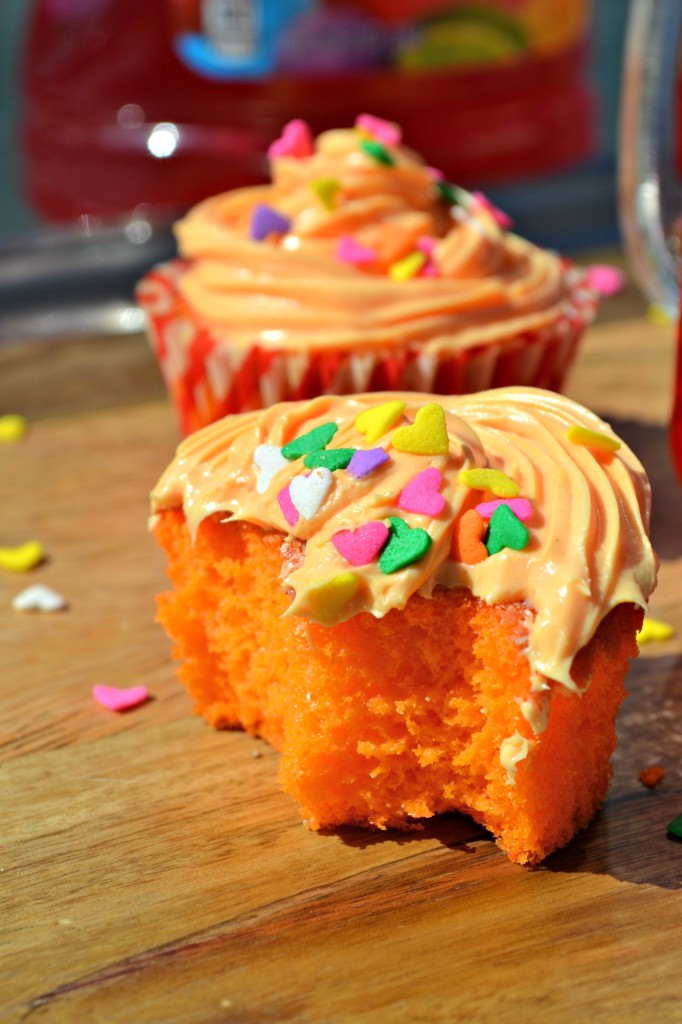 I love that this was a simple dessert to make, perfect for last minute Summer barbecues!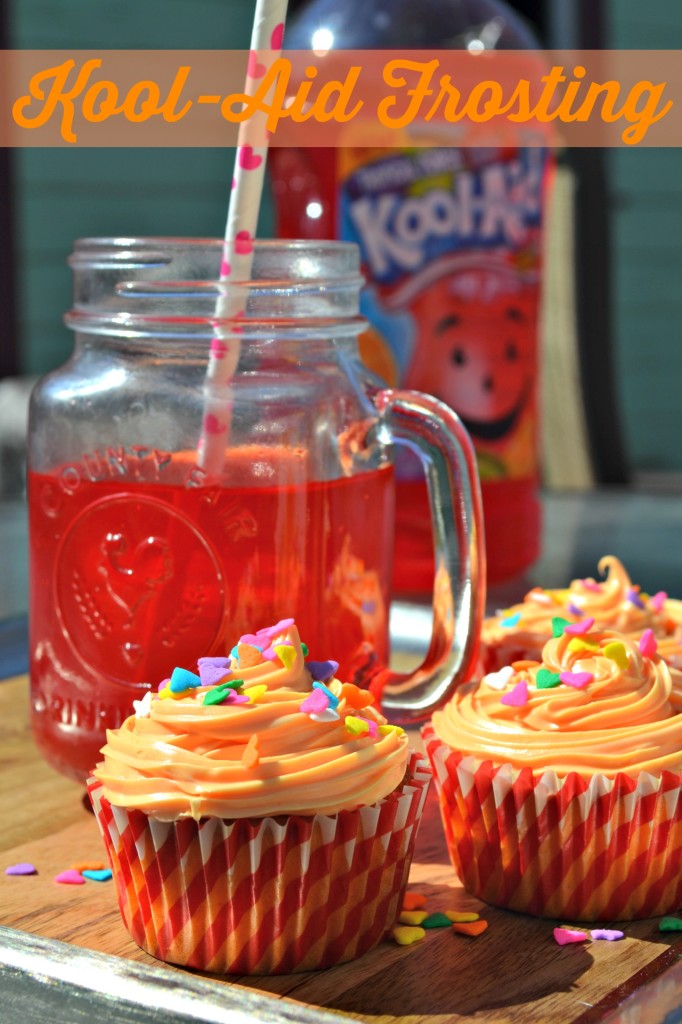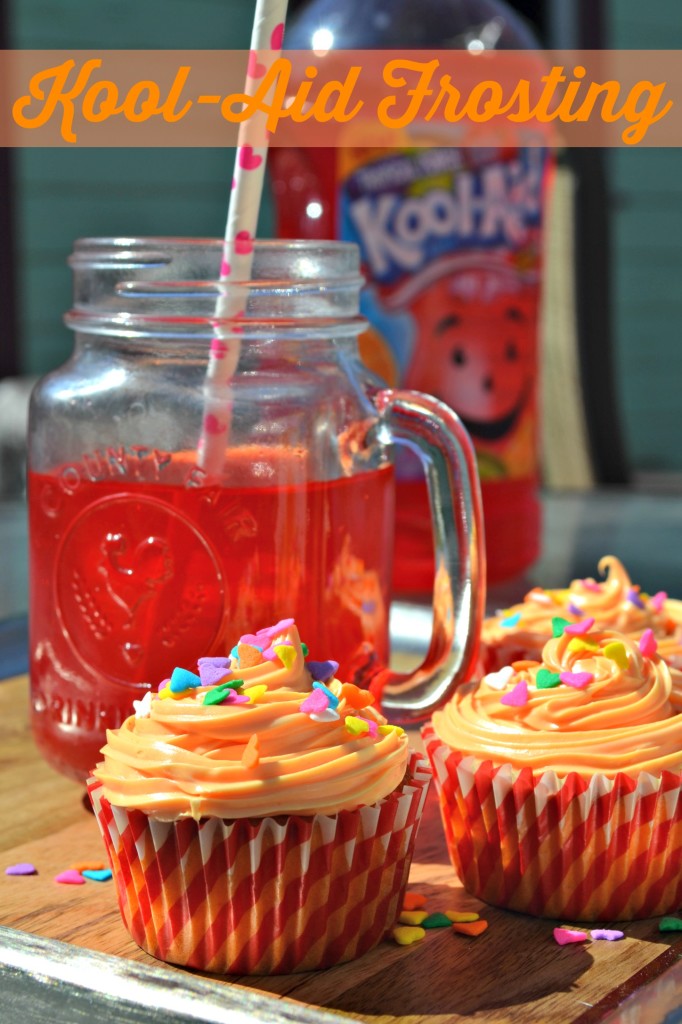 What flavor of Kool-Aid would you use to make Kool-Aid frosted cupcakes?
Written by, Brittany, the geek behind the blog. I share lots of recipes, my thoughts on the latest tech gadgets, my favorite geeky games, and snippets of life as a Work-at-home mom.