This Christmas we're all about the LEGOs. We bought Aliceana a ton of LEGO sets from the LEGO Friends house that she wanted to a really cool Minecraft set and some in between (like a puppy day care and cupcake store.)  We love these playsets because Aliceana is obsessed with building projects, but AJ and I are terrible at building most things. I also love that they'll last longer than the silly trendy toys of the season.
LEGO sets have easy to follow instructions, no words, just easy to follow step by step pictures. It's such a fun process to put these sets together. Some sets are perfect for a rainy afternoon and some might take several days to complete. We sneak in some math too, "We have 5 of these pieces but we only need 3, how many do we take away?"
Here she is deep in thought, putting pieces together with the messiest hair ever.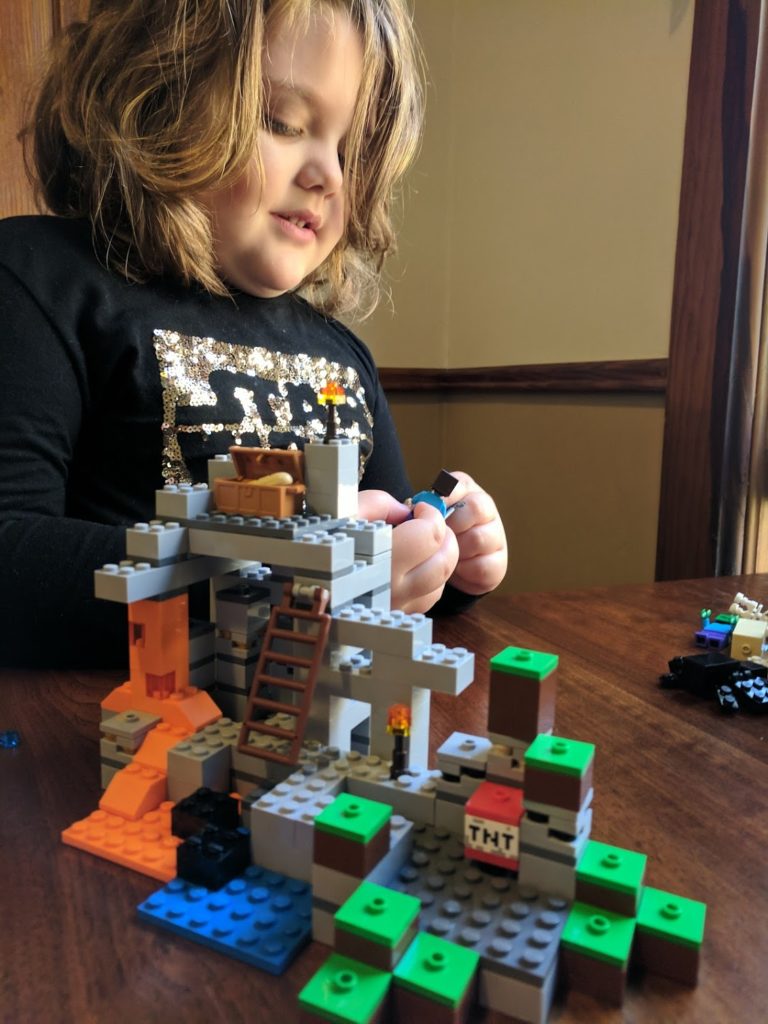 When the sets are done we keep them together and she can play all she wants. She combines the sets to create a LEGO adventure and she has so much fun. The best part is that she feels so accomplished because she made her own playset, it's something tangible and awesome.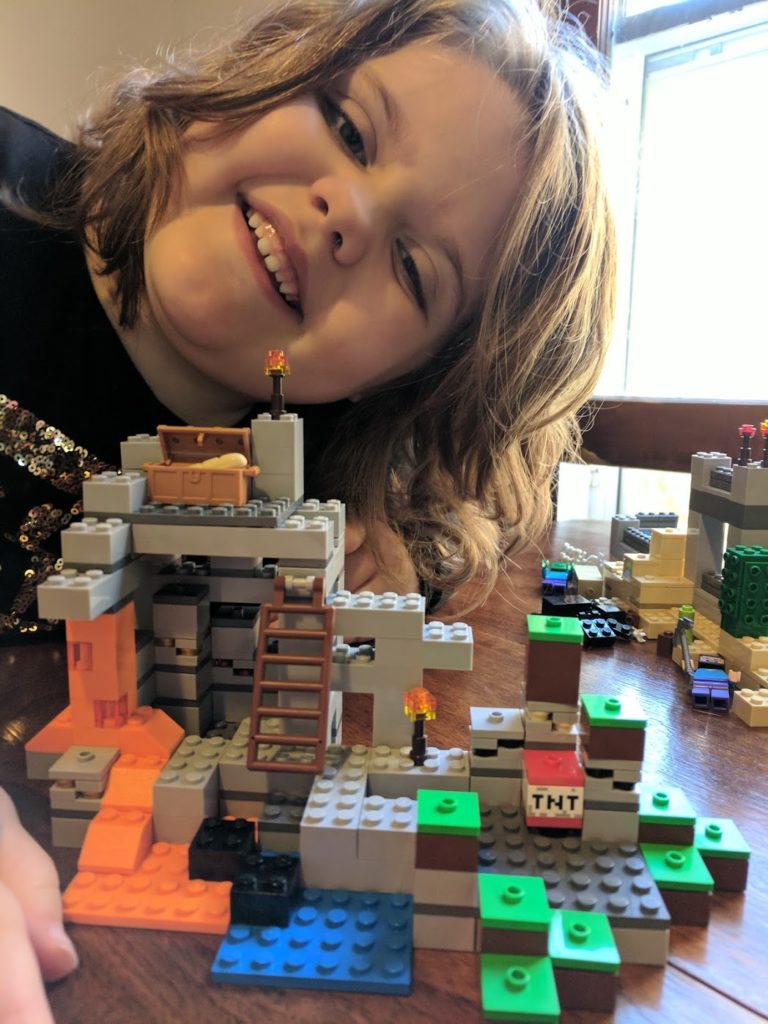 It's a really great family activity and Christmas is the best time to stock up. I bought our haul from the LEGO store, but most of the sets can be found cheaper on Amazon. Below are the sets we got her for Christmas, and we definitely didn't get them at those prices, darn.
If you do order from the LEGO store they ship their items out in a super plain brown box so you can sneak it right past your kid and they won't have any idea what's inside. You can also normally get some extra goodies with your purchase from the LEGO store, perfect for stocking stuffers.
I'm so excited to build and play in our pajamas on Christmas day!