You always hear about scary movies and the creators all say that the biggest character in the show is the inanimate building. Well, that's kind of the case with Vanderpump Rules
and SUR isn't it?
Ok, so reality tv is one of my occasional guilty pleasures when I need to watch something that doesn't require a lot of thinking to watch in the background while working. I even kind of enjoyed the first season of Vanderpump Rules, and then the same exact storyline happened the next season, and I was kind of over it. I did watch a couple episodes on a plane a few months back, and sure enough, same storylines. L.A. is huge, stop sleeping with your darn co-workers.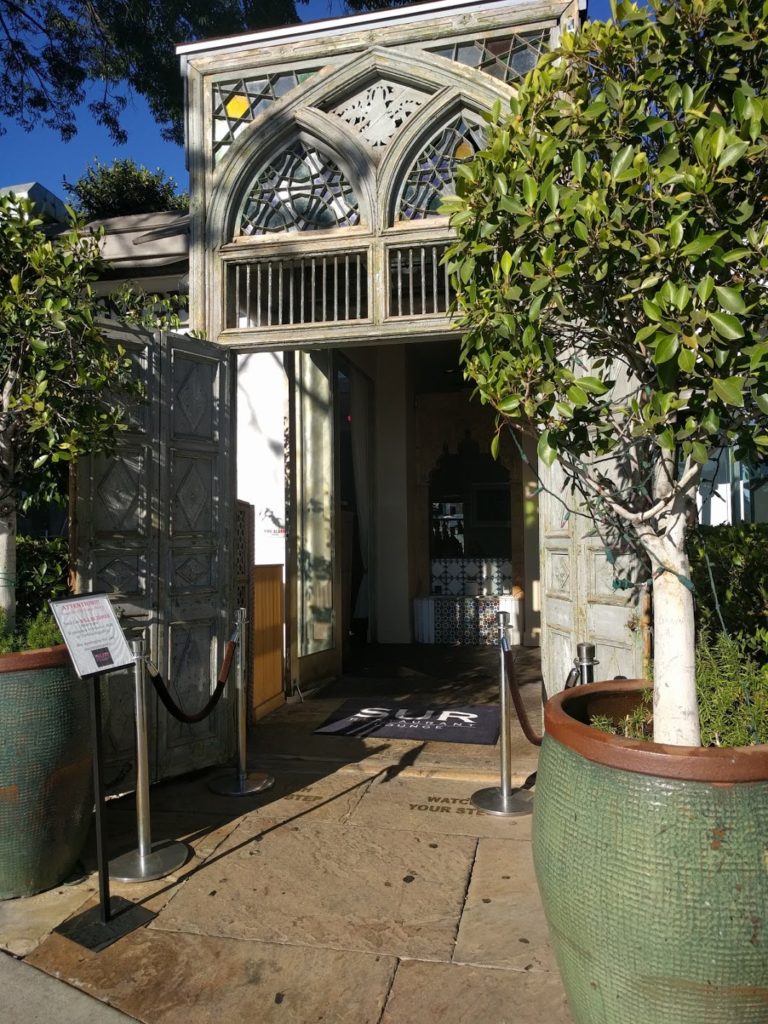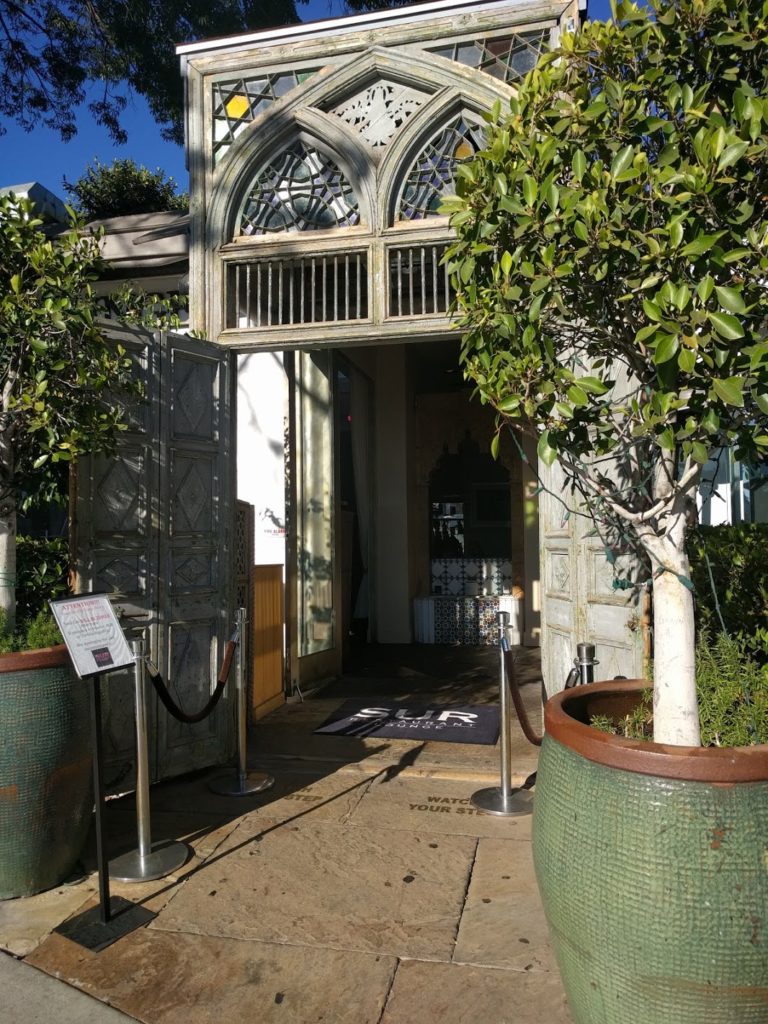 Still…SUR is one of those places that I've always casually Googled when searching for Los Angeles restaurants near my hotel on business trips, and this time I happened to be staying at SLS Luxury hotel only a mile or so away. That was it, I had to go.
I'm a foodie, and I went in with very little expectations for something that I think we can all safely say is a new modern tourist trap. I didn't even think about reservations until this morning, even on short notice I still had a choice between a table at 5:30 or 7:00. As someone still on Central time, I opted for 5:30. I think I would have gotten a table without a wait if I got there as soon as they opened at 5:30 anyway.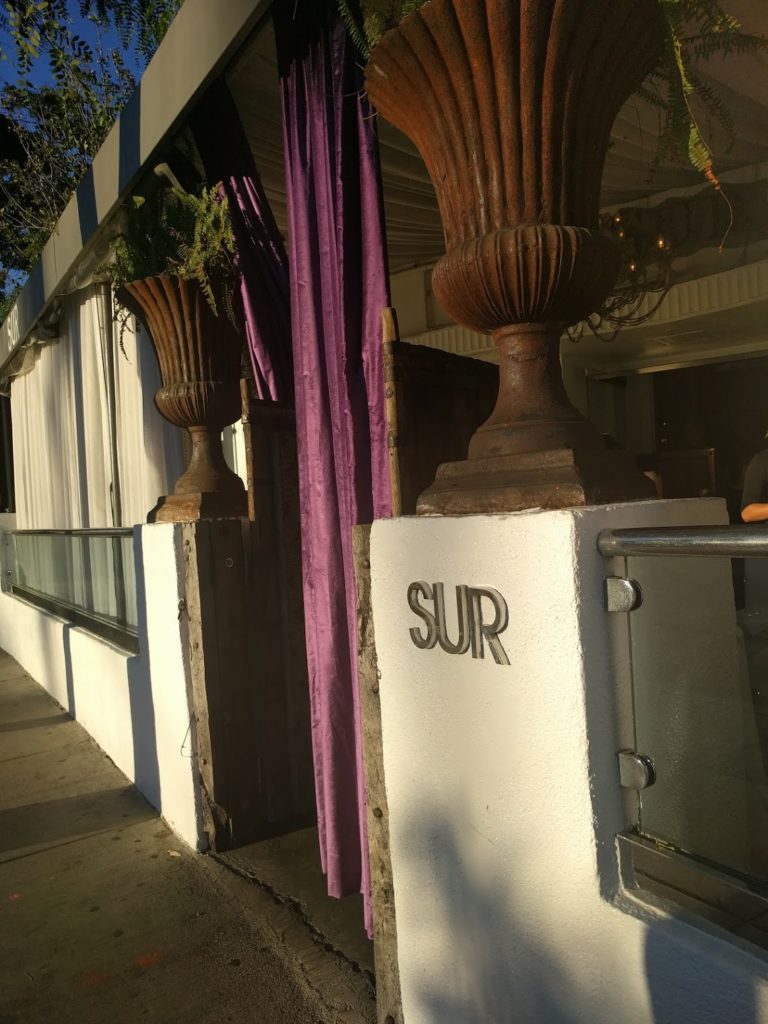 Honestly, SUR serves great drinks and great food. I had the flirtini, basically a pineapple champagne drink. It was perfect, I had to order a second, because it really was the perfect drink. I've been a bit put off from ordering pineapple drinks recently, because locally in Wisconsin most pineapple drinks use generic pineapple juice which leaves a gross after taste. So this drink was refreshing, and I loved the pineapple wedge. Keepin' it classy Mrs. Vanderpump.
I ordered the crispy chicken, and part of me thinks that it's because in the episodes of Vanderpump Rules I watched I'm pretty sure each and every waitress has said "crispy chicken" at some point. Ah, reality tv, it really does eat at your subconscious. It was great though, it was that hint of comfort food that really hit the spot, I love traveling and trying different cuisines, but sometimes you just need some good ol' meat and potatoes. The chicken was really really good, and the green beans were actually really tasty as well, I couldn't put my finger on what they tasted like, the closest I got was that they tasted a bit like something I've had from Trader Joes
. The potatoes were your average potatoes, always delicious unless you royally screw things up, which they didn't, yay!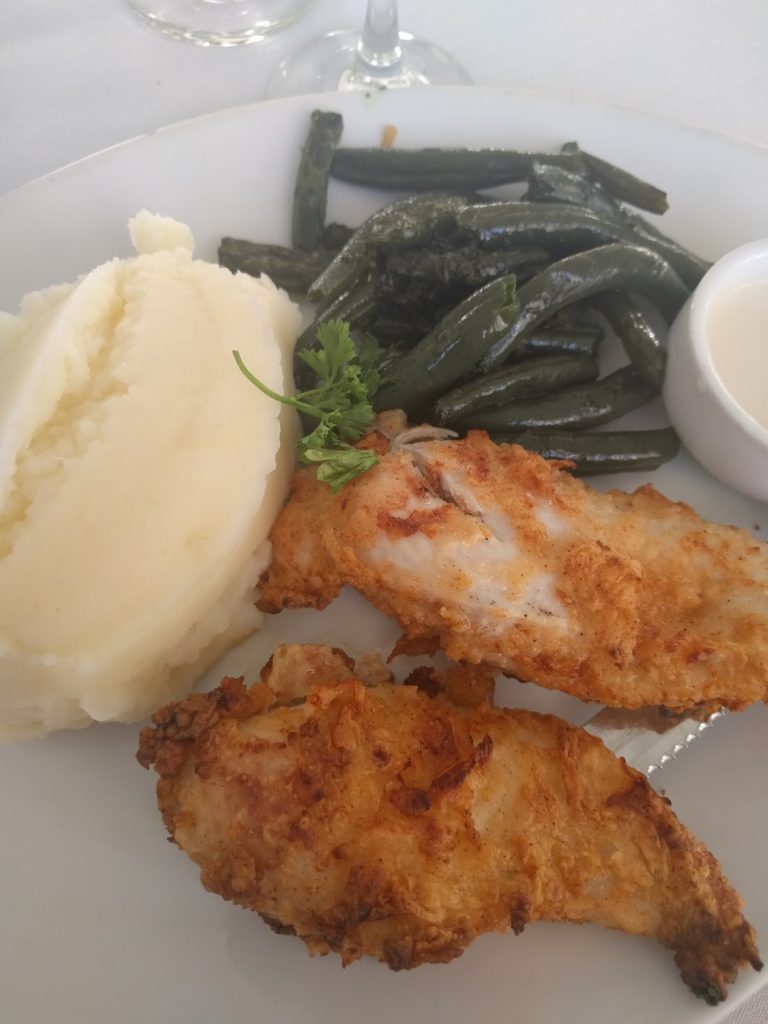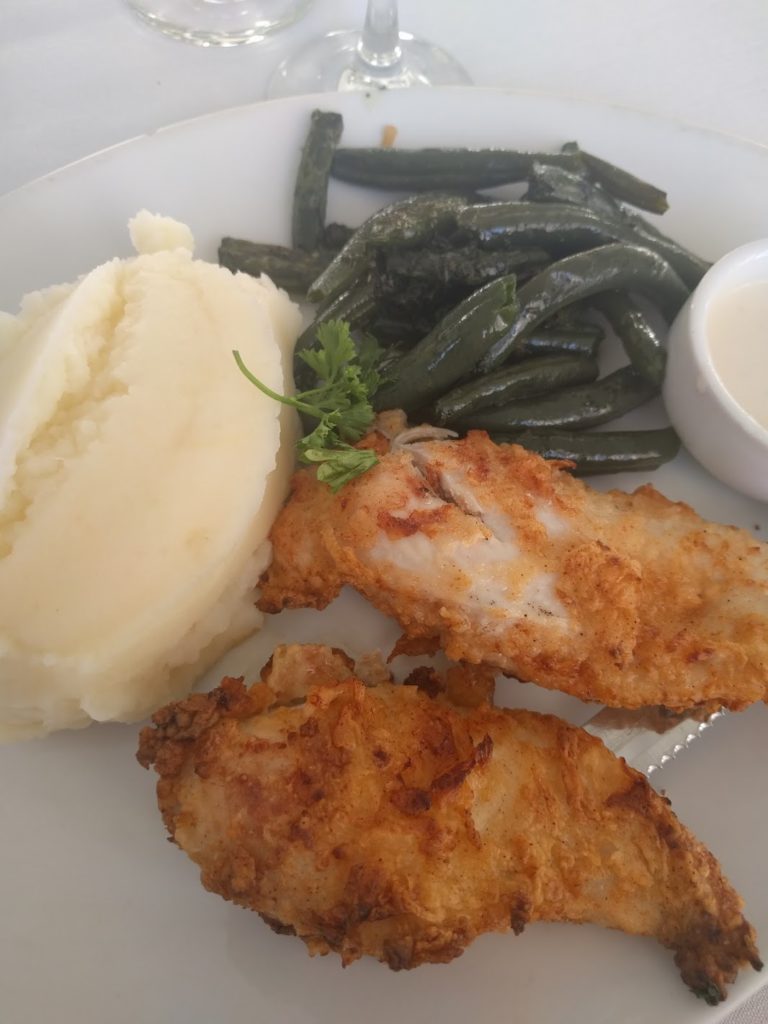 I also sat right next to the infamous hostess area, and yes that's where they talk about everything from vacations to dates. Most of the staff will literally stand there talking to eachother and service is definitely a teeny bit slower than it should be, but I think they're paid to gossip loudly for everyone to hear. Also, the waiters are definitely trained to make eye contact and flirty smiles every single time they talk to you. Dude, you're getting 20% no more, no less no matter how much you pretend to flirt with your model eyes. Plus, most of the staff wear very little and the guys have their shirts all the way unbuttoned, I bet they get the suggested 22% tip or way more pretty often.
There were some things that made it a little less classy, the table and chair linens were a bit dingey especially considering they had just opened for the day and the butter that came with the bread were those little pre-packaged foils like you'd see at The Cheesecake Factory, damn you California Butter, Wisconsin cows are happier.  For the price I wouldn't expect that, but I guess that's what you get when you have white linens and your restaurant is in the center of reality tv.
Overall I think it was great, it's definitely worth going at least once. The place looks chic as Hell, and the drinks are fabulous. Plus, you can say, "Oh, SUR? Yeah, I've been there." that just sounds cool. Oh, and guys, I totally caught a Sandshrew
when I was at SUR, that was pretty cool. Now I have enough candy to evolve one. #PokemonGoTangent