How to meal plan for real moms and real life.
Meal planning is a sanity saver. It saves me from asking myself, "Crap, what's for dinner?" at 2 in the afternoon. It saves us money at the grocery store. It saves me from having a pantry full of dusty canned goods. It makes you feel like your life is a little more put together, even if it isn't. It helps you avoid pizza three nights in a row. I'm going to be honest, meal planning is probably one of the most annoying tasks ever for the 20 minutes that you're actively putting it together, but you can get through it and you'll be thankful for it. 
How many days should I meal plan in advance?
I meal plan for 2 weeks at a time. This way we can shop bi-weekly. You'll have 14 slots to fill up with meals. I start with a piece of scrap paper and mark the days down into slots to fill in with a pencil (you'll make changes, trust me.) Those 14 slots will look daunting, fill them out while you're reading this and follow along with my advice. You've got this, even if you're in the car with your family on the way to the store, I've totally never meal planned in the car, nope, never. 
Meal plan around important dates and sunshine
Look at your calendar and the weather. What you eat will revolve around your schedule and maybe even the weather. If it's going to be sunny and warm, then we're going to grill. If we have a week full of Girl Scout meetings, sports practices, and other night activities we have to plan around those. Sometimes we can eat a home cooked meal before or after these events, but not always. Scroll down all the way to the bottom for the real mom, real life part of meal planning for these days.

How do you meal plan with fresh ingredients?
Start your meal plan out with fresh ingredients. Produce, especially organic has such a short shelf life. We go heavy on the fresh vegetables in dinners for the first 4-5 days of the meal plan. Then switch to frozen produce for week two (or if it's summer, plan for that Saturday Farmers Market, and the mid meal-plan produce stock up.) Things that can fill up these slots include: Roasted vegetables and a protein. Stuffed peppers. Grilled vegetables. Raw broccoli served with spinach artichoke dip as a side for rotisserie chicken.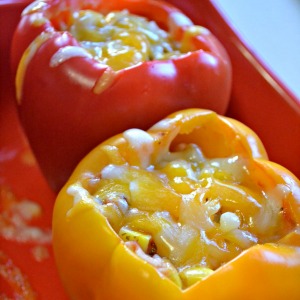 How to meal plan for picky eaters?
Ask your family what they want. Requests for grill days for dad and chicken nugget nights for the kids will help fill out the meal plan and help avoid complaints about what's for dinner. Sometimes we all have to eat like a kid, having a mac and cheese and chicken tenders night every other week is actually kind of awesome. Sometimes your kids will surprise you and ask for something more substantial than nuggs and mac, like meatloaf. 
Bonus Jedi Mind Trick: If your kids won't actually give a recommendation for the meal plan and your met with shrugs, just rephrase the question. Get your excited we're-going-to-do-something-amazing tone of voice out and ask: "Guess what we're having for dinner tomorrow!?" They'll tell you exactly what they're craving. I'm a homeschooling mom, tricking kids is just a part of life now.  
How to make meal planning quicker?
Have a list of your favorite meals on hand. Start a list of your go-to meals. Casseroles you love, pasta nights, your favorite combinations of proteins and vegetables. Put this list somewhere important and make sure it's easy to add to! Refer back to it when you're stumped each time you meal plan. Some of our favorites on our list include Tex-Mex skillet and slowcooker ham and cheese pasta.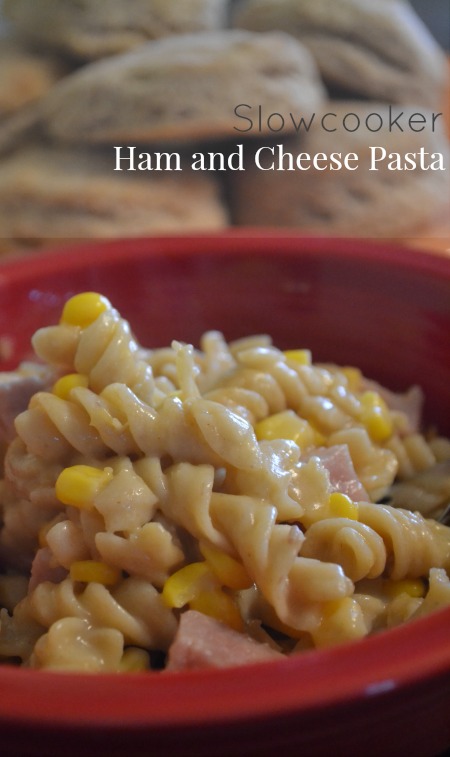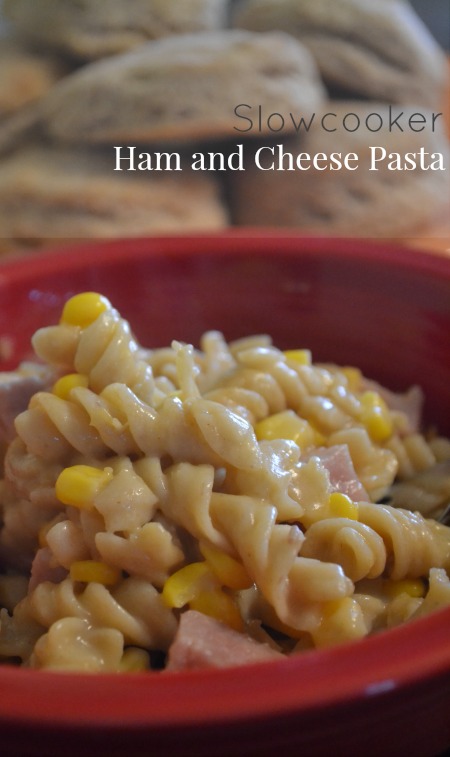 How to make meal planning cheaper? 
Have meals that compliment each other. These meals use ingredients that you can prep one night and use the ingredients the next day too. My favorite examples are Tex Mex stuffed peppers one night and Tex-Mex enchiladas the next. The trick is that it makes a ton of filling that can be used for both dishes, one night peppers and cheese are used the next night tortillas and enchilada sauce to make that same filling a whole lot different. We also do this with rotisserie chicken, one night we'll eat the rotisserie chicken with a side, the next we'll add the leftovers in a meal. Another two day meal is using chicken sausage and arrabiata sauce for spaghetti one night and use the leftover chicken sausage and sauce for homemade pizzas the next. Why is this so great? Two meals are sharing ingredients and prep. It saves you time and money and fills up your meal plan faster.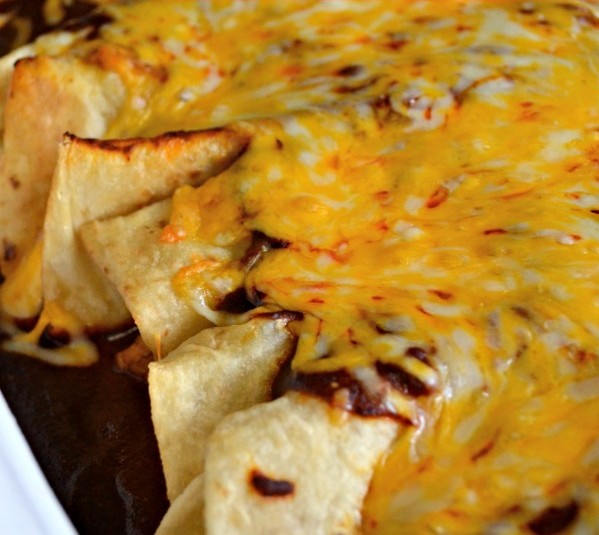 How do you finish your meal plan?
Once you fill your list according to your schedule and weather, have the first few days full of fresh ingredients like produce, you've added family requests, your go-to meals, and your two night complimentary meals; you might still have some empty slots on your scrap paper. (At this point it's already full of scribbles and arrows switching meals around, right? Perfect, that's why we use pencil and we wait until the end to copy it on to the gorgeous meal plan chalkboard or overpriced planner that was collecting dust until today.)
How to meal plan for real moms and real life? 
You're almost done, you see the light at the end of the tunnel and your husband has just pulled into the Trader Joe's parking lot. (Ok, I admit I meal plan on the way to the store sometimes, I don't recommend it, it's stressful.) That's when the real mom, real life kicks in. I'll add in a Trader Joe's frozen lasagna or Mandarin orange chicken. If I'm feeling defeated (at this point I normally do) I'll put "dinner out" on the meal plan for a day. Pizza nights and dinners out almost always grace the list for dinner once every two weeks. Boom! You're done! If you're not done, go back to the top and see if there are any more days you can fill out with go-to's or whine to your husband to make him help with another suggestion, that's what I do, and I must be perfect because I have a food blog. 
How do you grocery shop with a meal plan?
Now it's time to make the grocery list. First I make a handwritten copy then I put it into a shared Google Keep list with my husband. I put it in order of aisles in the store. We typically drive an hour to get to Trader Joe's each week so it's a family affair, AJ starts at one end of the store (produce), Aliceana and I start at the other (canned goods that she loves finding and adding to our cart), we check the groceries off on the app as we put them in the cart and they disappear from the list in real time. We meet in the middle, talk about our impulse buys that we probably both put into the cart and shrug, because we could use 2 boxes of Belgium chocolates anyway. We did it. We don't have to stress about meals for another 2 weeks. 
Meal planning is so beneficial for us. I stopped meal planning when the Pandemic hit, because it was harder to make meals when we weren't shopping all the time. There was nothing more stressful than sitting down with your coffee in the morning and panicking about what the heck we were going to have for dinner. It's back to meal planning for us, even though it's a little bit harder now, it's still worth the effort to be able to look at my overpriced planner and see what's on the meal plan. I miss Trader Joe's though, we haven't gone in months and I would do anything for Mandarin Chicken, you know anything besides walk into the tiniest most crowded grocery store ever.
I hope this helps you meal plan! Comment below or find me on social media @thedomesticgeek if you have any questions.
Written by, Brittany, the geek behind the blog. I share lots of recipes, my thoughts on the latest tech gadgets, my favorite geeky games, and snippets of life as a Work-at-home mom.