No, I'm not talking about The Grove which happens to be the title of the most messed up episode of The Walking Dead ever. I'm talking about the great little place to do some shopping and grab a bite to eat while staying in L.A. I'm currently staying at the SLS Luxury Hotel in the center of Beverly Hills, and The Grove is something that really stuck out on the map when I was looking at things to explore.
Oh, it was such a fun unique area. There are a ton of, I guess you could say upscale, shops like Nordstrom, Crate & Barrel, Top Shop, Dylan's Candy Bar, and American Girl. There's also a movie theatre and on the other side is what they call the Farmer's Market.
It was beautiful to walk through, I popped into a few shops, but really only bought a couple of treats for Aliceana at Dylan's Candy bar. I got her Harry Potter jelly slugs
, and
giant candy buttons
. I couldn't find any good souvenirs besides that though, it's tradition that I bring Aliceana back a shirt when I travel, and I'm probably going to buy it at the airport again.
I drifted over to the Farmer's Market area, and the amount of food over there is overwhelming. I wound up getting a salted caramel waffleshot of macchiato at Zia Valentina. Best $7 I've ever spent. Especially since my hotel room doesn't have a coffee maker.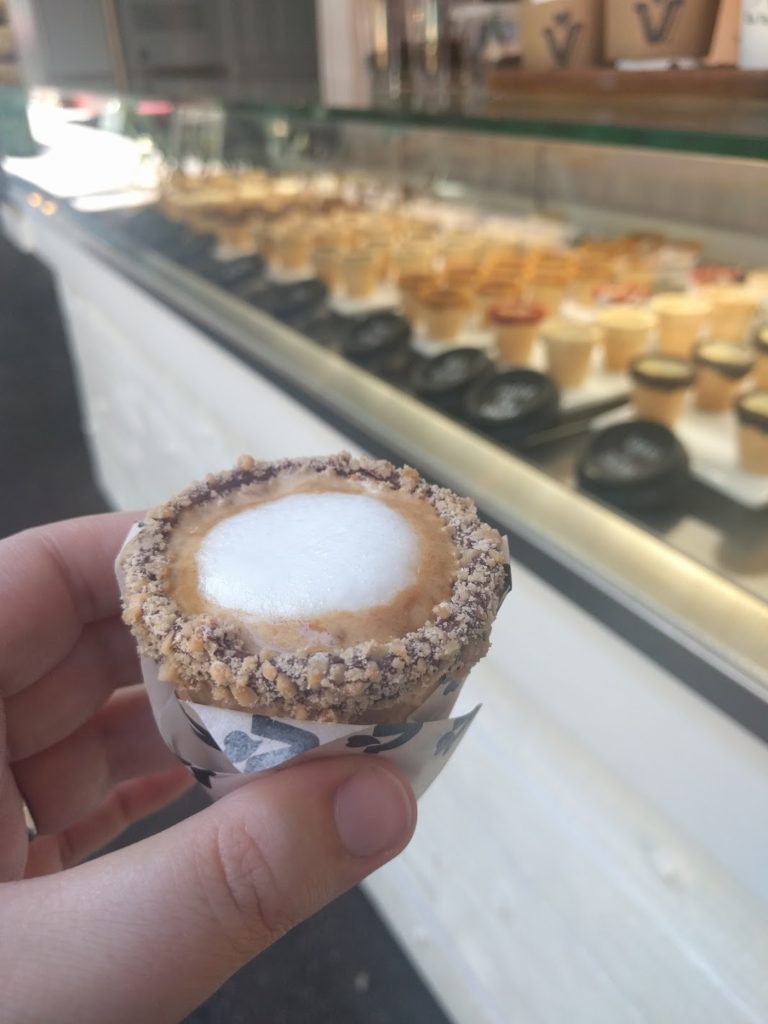 Then once I was shopped out I went across the street to Umami Burger, make sure to read my Umami Burger review!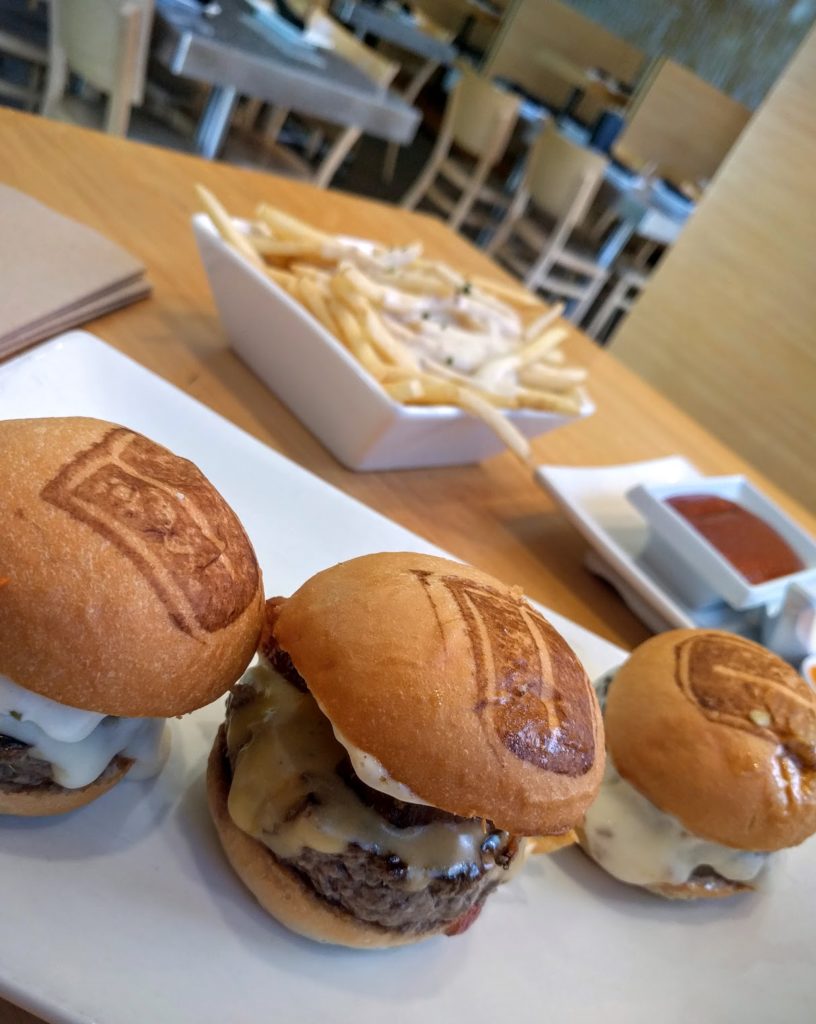 It was a great way to spend a couple hours, and I definitely recommend it if you're in the hills!