Don't shoot the messenger, but it's beginning to look a lot like Christmas. To be fair, in Wisconsin it's pretty normal to see snow before Thanksgiving. Snow always gives me mixed feelings. I'm not a fan of the cold, the driving conditions, and when the beautiful white powder eventually turns into a grey muddy sludge.
I do however love waking up in the middle of the night to a fresh blanket of snow with the moon shining down on it and the backyard looking as bright as it would in daylight, I love that Aliceana is going to get to play in the snow this year, family gatherings with the best holiday party recipes  and delicious party food, and I'm so excited to go cut down our own tree with snow on the ground.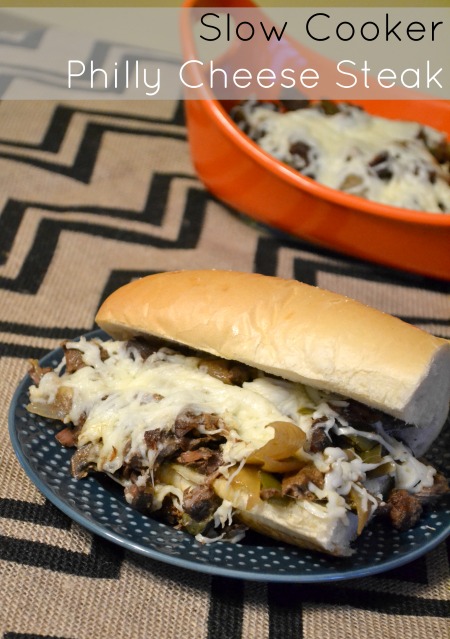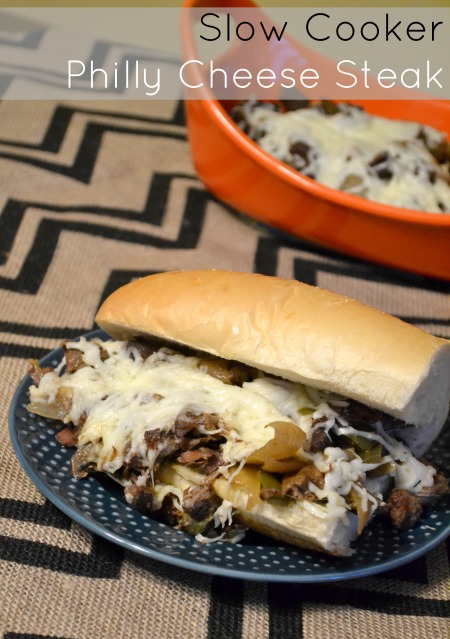 On those days full of playing in the snow, and tree cutting excursions there's nothing better at the end of the day then to get inside and defrost. Coming inside to the aromas of a home cooked meal that's been simmering in a slow cooker that day, well that's even better. One of my favorite meals to find cooked and ready for us are slow cooked Philly cheese steaks with a smoky and savory Tabasco hot sauce. I normally use the Original Red, but this time we tried the Smoked Chipotle and it gave so much more flavor.
There are many hot sauces out there, but we choose Tobasco because it delivers a delicious flavor that doesn't leave you sweating. It also makes this meal family friendly.
My family loves this recipe because it tastes great served on a crusty bread. I love it because it's so simple!
I throw slices of steak, onions, and mushrooms along with a stick of butter, a little bit of seasoning and Tabasco sauce in the slow cooker in the morning, and at dinner time all I have to do is toast bread in the oven.
I do normally go a step further though. I drain off most of the juices and place the meat and vegetables in an oven safe dish with some mozzarella cheese and broil until it's nice and melted. Everyone loves ooey gooey melted cheese on their sandwiches.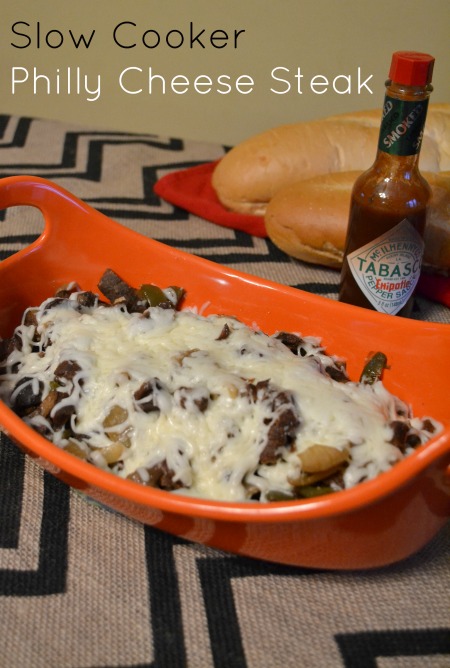 | | | |
| --- | --- | --- |
| Slow Cooker Philly Cheese Steak with Tabasco | | Print |
Ingredients
1 pound round or skirt steak
1 green pepper
1 pound baby portobello mushrooms
1 medium onion
½ cup butter
¼ teaspoon hot paprika
pinch of sea salt
pinch of pepper
2 Tablespoons Chipotle Tabasco Sauce
6 ounces shredded mozzarella cheese
1 loaf of French bread
Instructions
Clean and chop green pepper, baby portobello mushrooms, and onion into bite sized pieces. Slice raw steak into strips.
Place meat and vegetables with ½ cup butter in a slow cooker on low heat.
Once butter has melted season the meat and vegetables with hot paprika, sea salt, pepper and Chipotle Tobasco sauce.
Let cook on low heat for 5 hours or longer.
Slice loaf of bread in half lengthwise and bake at 350* for about 7 minutes, or until toasted.
Remove steak and vegetables from juices and place in an oven safe pan, top with mozzarella cheese, broil on low until cheese has melted.
Assemble into sandwiches and serve.