Someone in our house just won't eat their vegetables, they grab a helping every time and they never clean their plate. They might even pawn off their vegetables to the dogs under the table when no one's looking. Ok, yeah I'm talking about myself, you caught me.
I'm not a fan of vegetables, I'm so picky and it kills AJ a little bit. He grew up on a farm and can't get enough vegetables, Aliceana is the same way (for now at least.)So I've been trying to create some easy and tasty vegetable dishes, and I think I came up with a winner! I'm proud to say I ate my entire helping of these spicy garlic parmesan roasted green beans, and even had seconds.
Now that I cleared my plate can I go watch cartoons and maybe stay up 15 minutes past my bedtime, pretty please?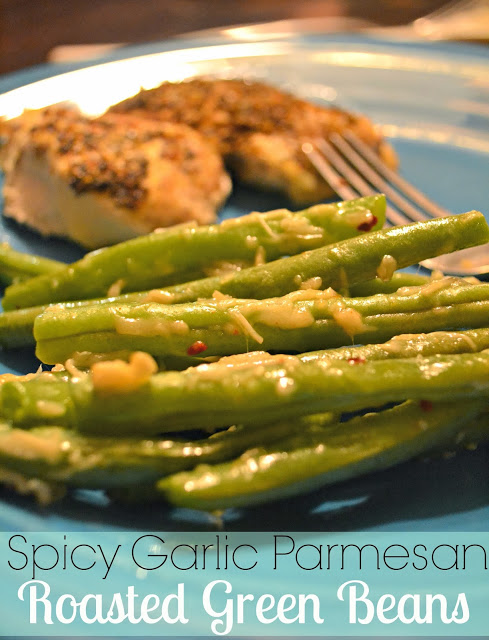 Really, these are good, like really good. I might have to make these on a weekly basis. I would make these for Thanksgiving if I knew I'd be able to steal the oven for 15 minutes, but I can already feel my grandma glaring at me already for just thinking of using her oven on Thanksgiving. These would be nice to make for a dinner party though!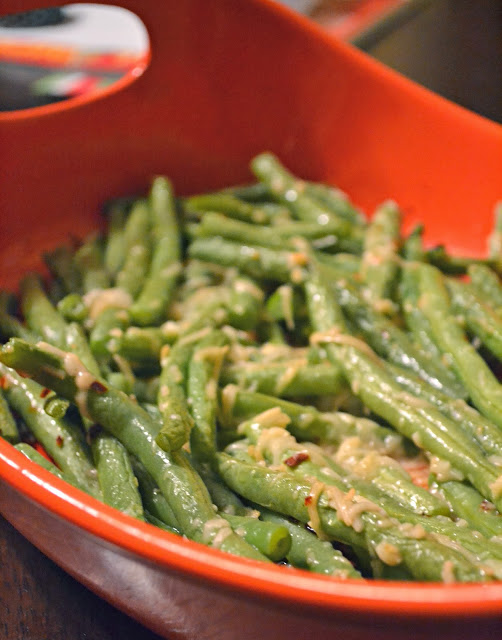 If you're serving these up to little ones you could go easy on the hot paprika and red pepper flakes and I'm sure they'd be just fine.
Are you ready for the recipe? I'm sure you are!
| | | |
| --- | --- | --- |
| Spicy Garlic Parmesan Roasted Green Beans | | Print |
Prep time:
Cook time:
Total time:
Ingredients
1 quart green beans (washed, ends snapped or cut)
3 TBSP olive oil
3 toes garlic, minced
4 TBSP + 2 TBSP shredded parmesan cheese
¼ tsp red pepper flakes
¼ tsp hot paprika
1 tsp onion powder
Instructions
Preheat oven to 450*.
In large bowl combine olive oil, garlic, 4 TBSP parmesan, red pepper flakes, hot paprika, and onion powder.
Toss prepare green beans in mixture until coated.
Transfer to an oven safe dish and sprinkle with remaining parmesan.
Roast for 15-20 minutes, or until ends start to brown. Serve immediately and enjoy!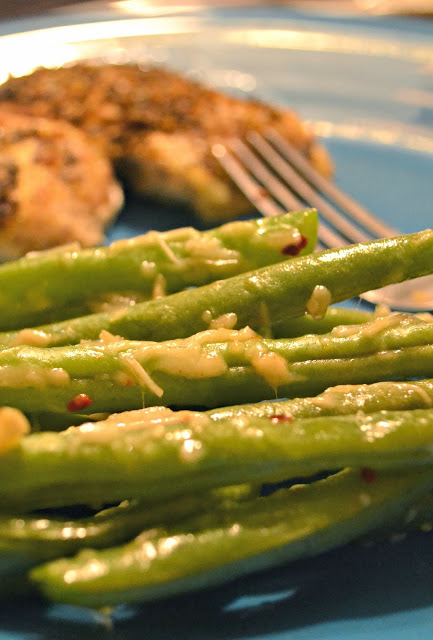 Am I the only adult who doesn't love eating vegetables, or do I have readers that feel my pain?