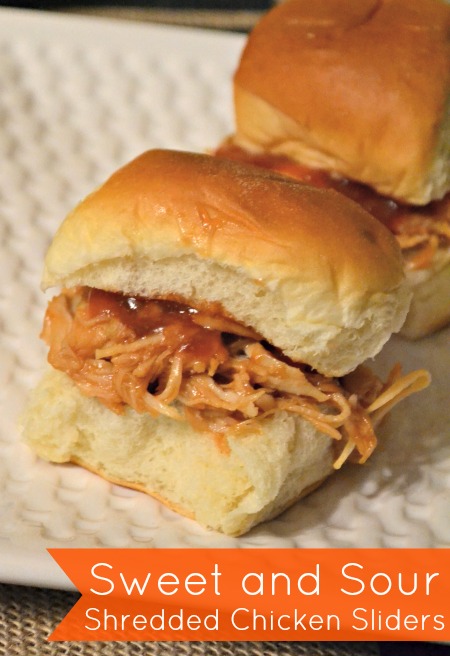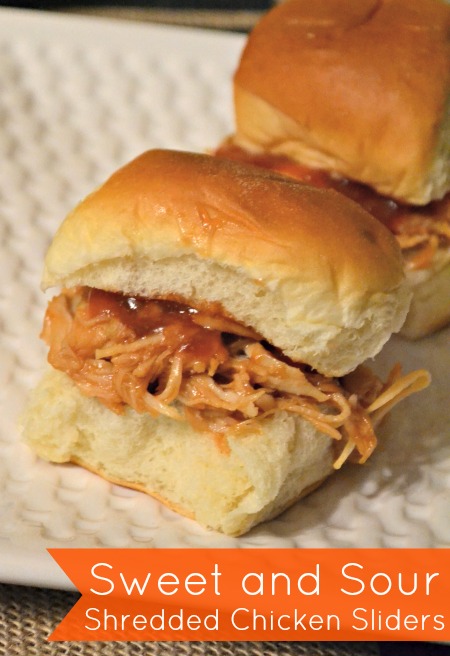 Whether your team made it to the big game or not, you know you'll inevitably watch it. Even if you just watch it for the half-time show and commercials. While you're watching, you might as well enjoy some delicious food, right?
While watching one of the latest games, we enjoyed some delicious Sweet and Sour shredded chicken sliders with homemade onion rings.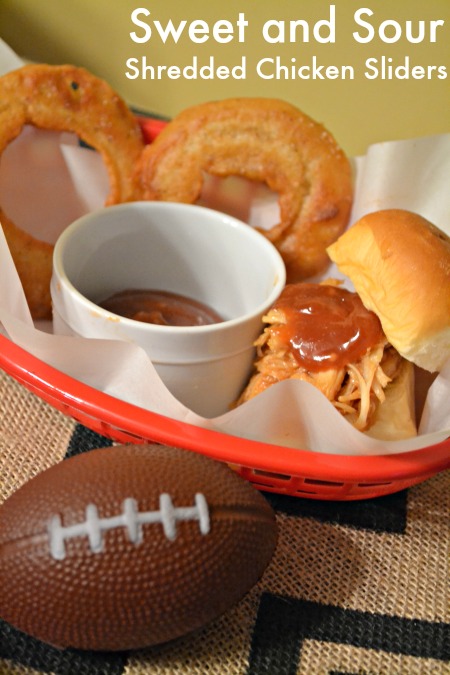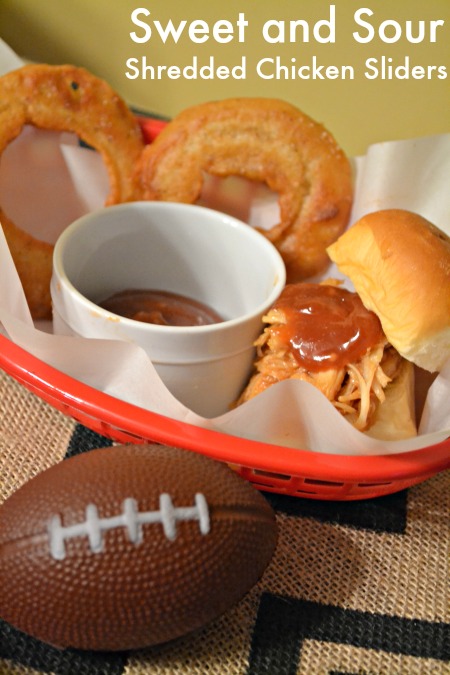 My favorite part about the sliders might just be the fact that they're made on King's Hawaiian Sweet Dinner Rolls, oh so good! The rolls really compliment the sweet and sour chicken.
This recipe really is as simple as making a sauce on the stovetop and pouring it on top of chicken breasts in a slow cooker. Slow cooker recipes are the best for the big game. That way you can eat whenever, if first quarter is boring, eat then. Or maybe you use halftime as the time to take a break and eat.
We served these with homemade onion rings, and we made extra sweet and sour sauce for the onion rings. It makes an awesome dipping sauce.
Even though AJ is supposed to work on Sundays he's managed to be home for almost every single game this season. So naturally that means that we make a quick run to the store before the big game. If we didn't plan ahead to make something as tasty as sweet and sour shredded chicken sliders we normally grab some convenient foods. Hot ham, buns, and taco dip from the deli are on our usual game day menu. Then we eat our way through the first half as a family on the couch. The second half is the nail biting half, no time for eating then.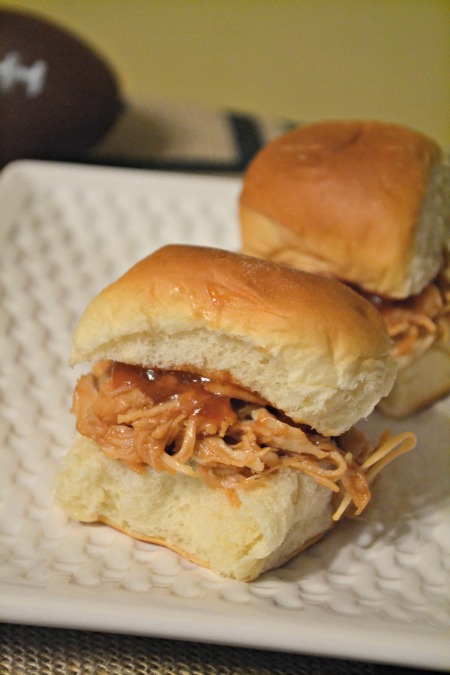 | | | |
| --- | --- | --- |
| Sweet and Sour Shredded Chicken Sliders Game Day Recipe | | Print |
Author:
thedomesticgeekblog.com
Prep time:
Cook time:
Total time:
Ingredients
½ cup apple cider vinegar
¾ cups brown sugar
4 Tablespoons ketchup
1 Tablespoon soy sauce
1 teaspoon garlic powder
1 Tablespoon corn starch
3-4 chicken breasts
12 Hawaiian sweet dinner rolls
Instructions
Combine apple cider vinegar, brown sugar, ketchup, soy sauce, garlic powder and corn starch in a sauce pot on the stove, mix well with whisk on medium heat until combined.
Place chicken breasts in slow cooker and pour sauce over the top.
Cook on low for 4-5 hours.
Shred chicken with a fork and serve on Hawaiian sweet rolls.
Written by, Brittany, the geek behind the blog. I share lots of recipes, my thoughts on the latest tech gadgets, my favorite geeky games, and snippets of life as a Work-at-home mom.