I recently made my first ever stuffed bell peppers, and I gave them my own spin that ended up with these great Tex-Mex Stuffed Peppers. They were so good that AJ asked if it was too soon if I made them again the next week. They were that good. I promise.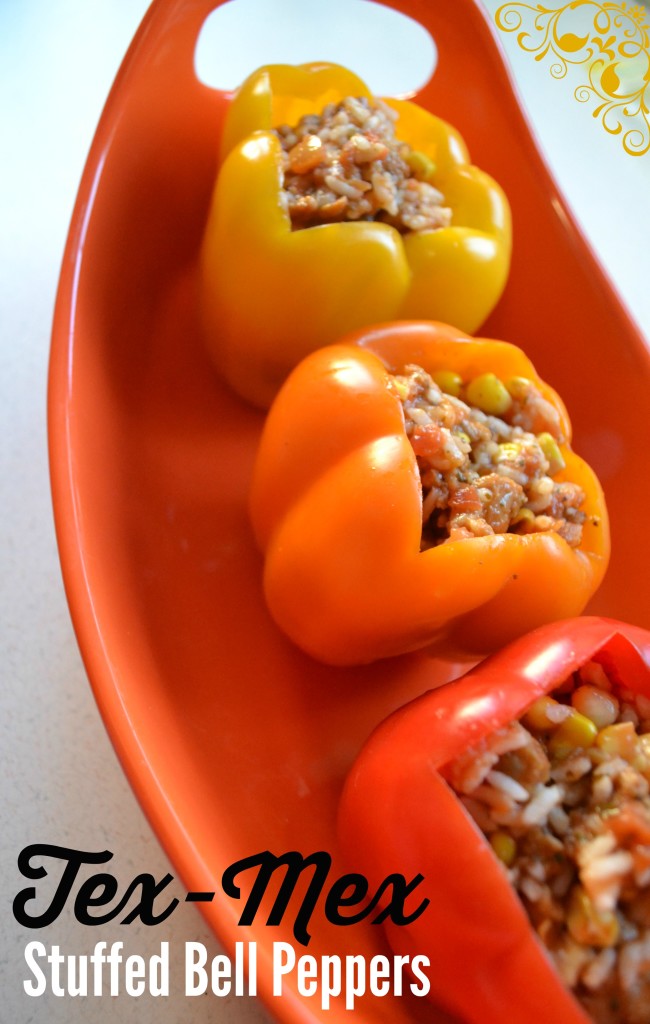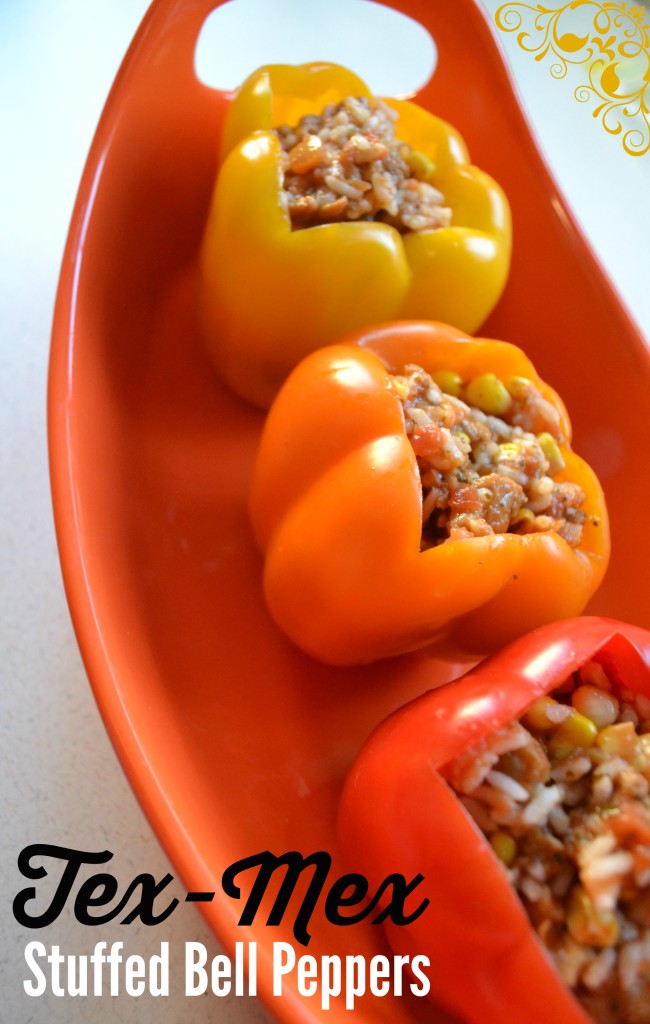 You see, I had only ever eaten stuffed peppers once before, just your basic green peppers stuffed with under-seasoned beef and rice. They weren't anything special so I didn't really have any desire to go home and make my own stuffed peppers. Then a month or so ago I was talking to one of my friends, and she told me all about the amazing stuffed peppers she made from fresh ingredients from the farmer's market. I knew I had to take a stab at my own stuffed peppers.
I knew I wanted to start with sweeter bell peppers, I picked bell peppers in red, yellow, and orange (in hindsight, I wouldn't use orange bell peppers again, they were more bitter and less sweet.)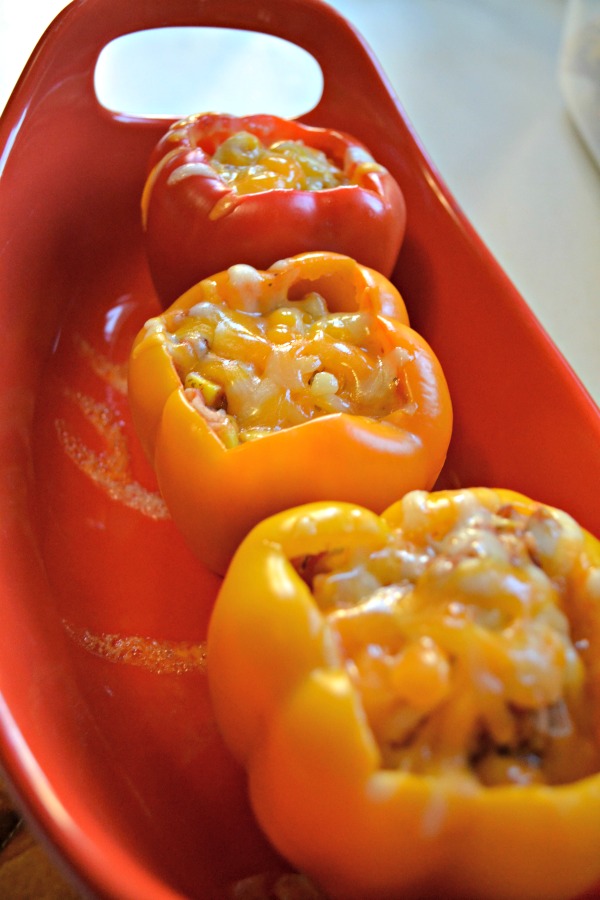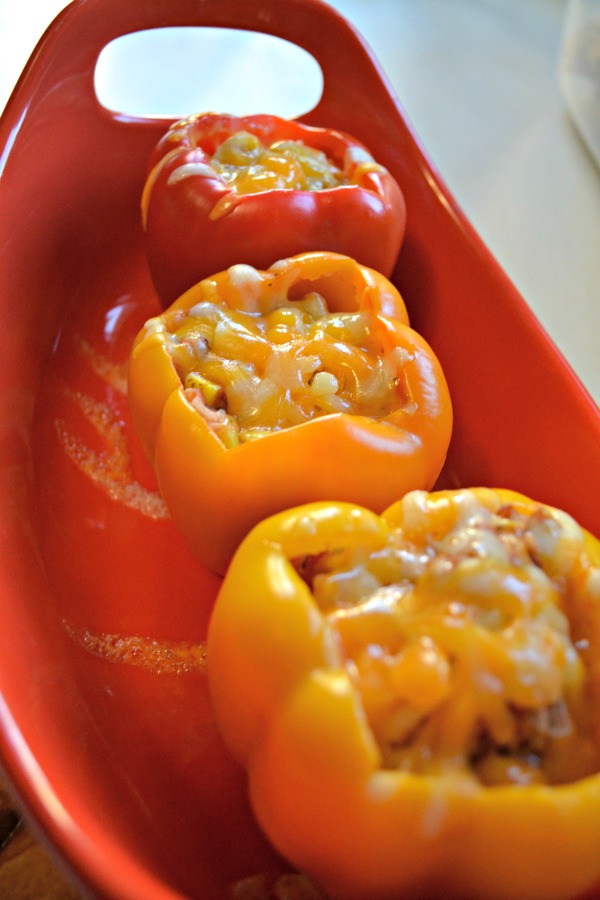 I also knew that I was going to stuff them with Italian sausage. The rest, I really had no clue. So I looked into about a million types of recipes. I found some of my favorite ideas and put them together. What I ended up with was a filling so delicious that you could eat it with a spoon…not that we ate it with a spoon, we're not animals… Ok, so we definitely ate quite a few spoonfuls of the filling before we stuffed the peppers.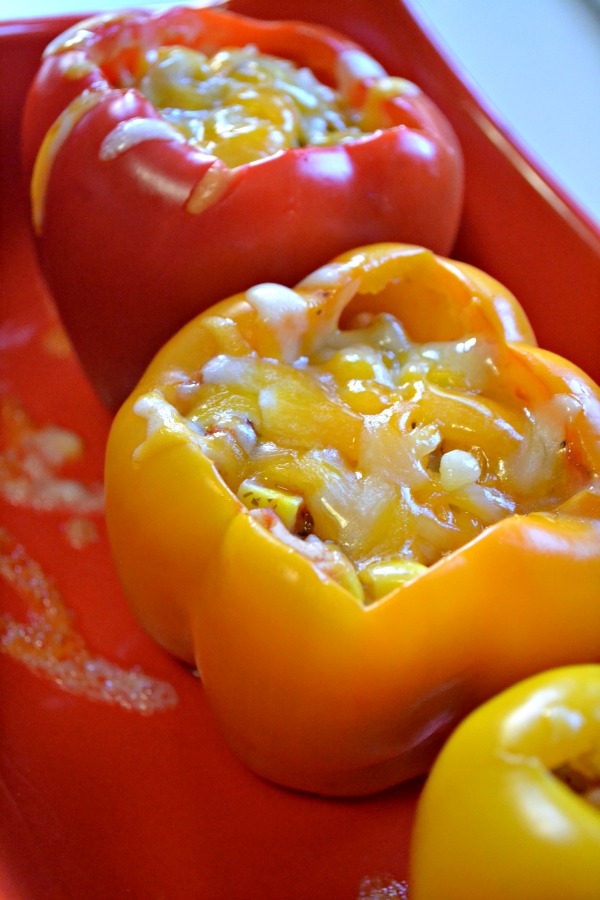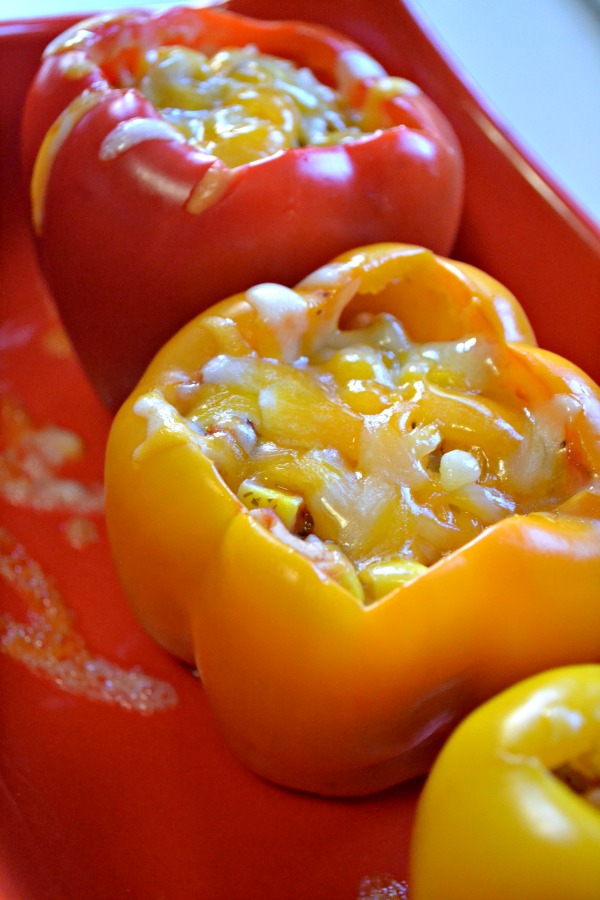 I ended up stuffing our colorful bell peppers with Italian sausage, chunky salsa, white rice, and corn. A few minutes before they were done I
sprinkled
 smothered the peppers with shredded colby jack cheese.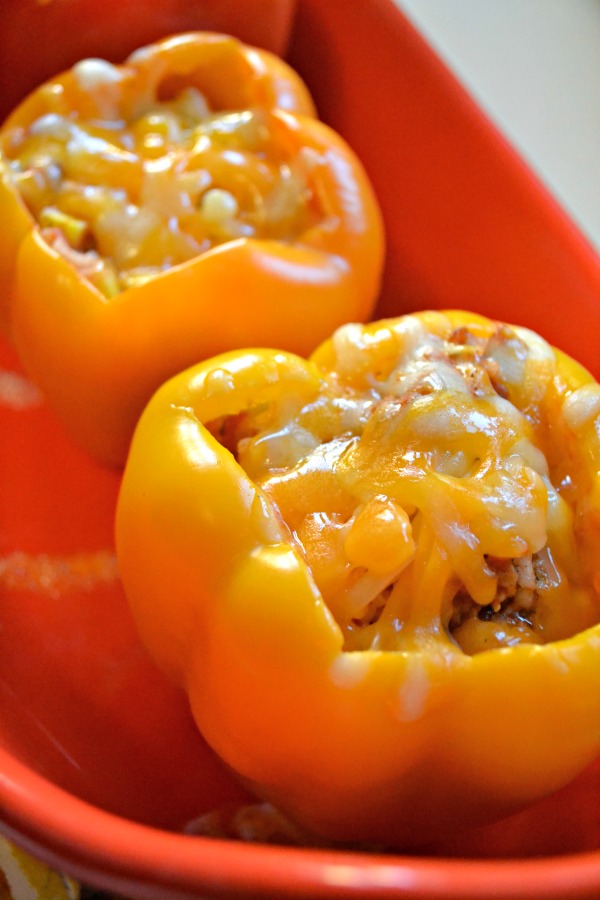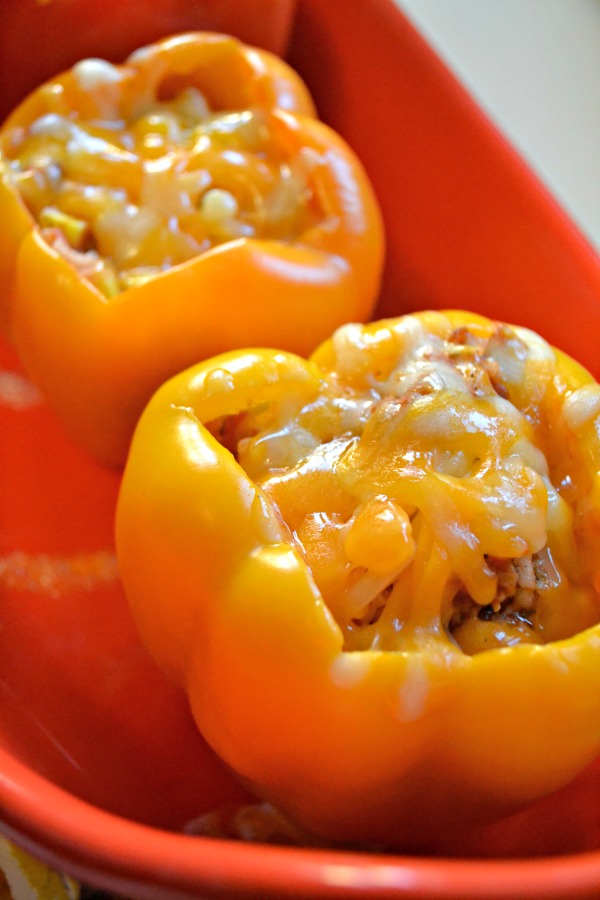 This is my first, and probably the only stuffed bell pepper recipe I will ever need. Oh, and the filling…it makes a ton! So we used the leftovers and made Tex-Mex enchiladas (my first ever enchiladas too, I was on a roll that week.) I will share that recipe with you in a couple days.
| | | |
| --- | --- | --- |
| Tex-Mex Stuffed Peppers | | Print |
Prep time:
Cook time:
Total time:
Ingredients
4 bell peppers (red or yellow work the best)
1 pound mild Italian sausage, cooked
15 ounces of whole kernel corn, drained
1 cup white rice, cooked
1½ cups chunky salsa
½ cup shredded Colby jack cheese
Instructions
Preheat oven to 425*.
Slice the tops off of washed bell peppers, remove the insides, making sure to remove all of the seeds. Use knife to pierce two holes into the bottom sides of peppers. I also slice off a thin layer of the bottoms first so it's flat and the peppers are easier to work with.
In a large bowl mix together cooked Italian sausage, corn, cooked rice, and chunky salsa.
Place peppers in an oven safe baking dish, fill peppers with mixture and cover with foil.
Bake for 20 minutes, remove foil. Add cheese, bake until cheese has melted.
Written by, Brittany, the geek behind the blog. I share lots of recipes, my thoughts on the latest tech gadgets, my favorite geeky games, and snippets of life as a Work-at-home mom.