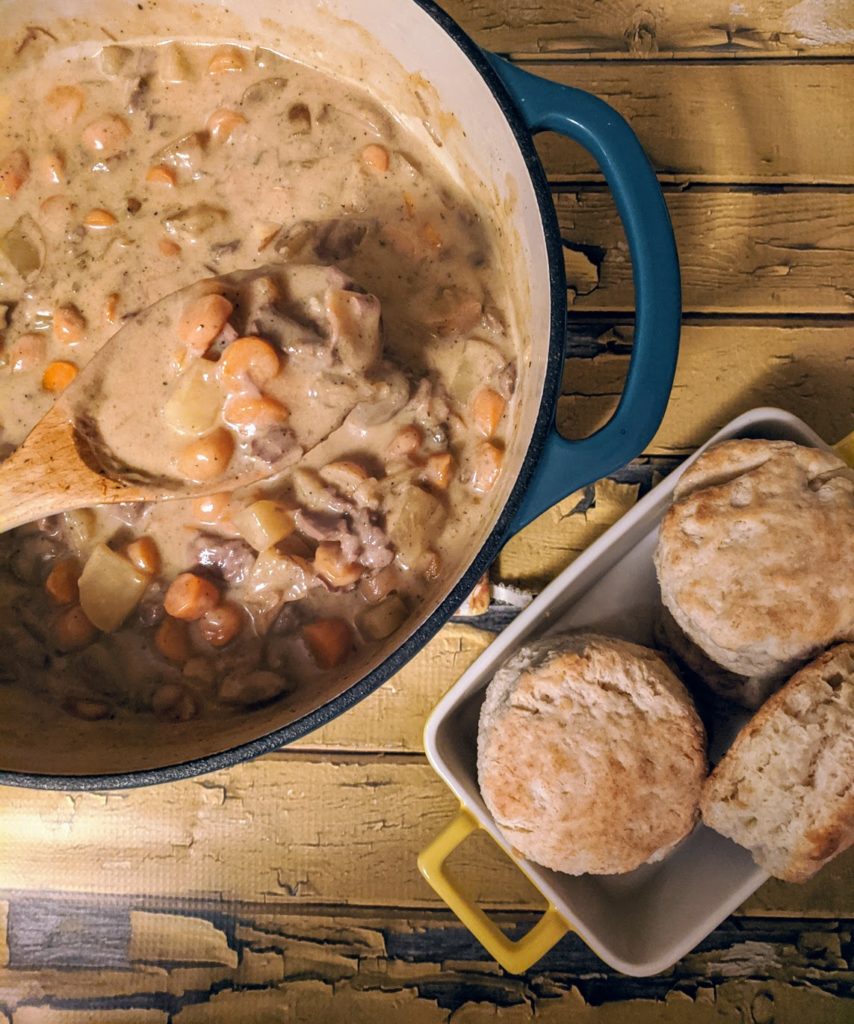 Living in Wisconsin venison is something that we grow up with, so we were thrilled this year when AJ got two deer on opening day. This was also the first year that Aliceana went on the journey out to the woods, the biggest take away is that she has a hard time staying quiet for that long, and she's not great at whispering. Anyway, venison is an incredibly lean meat, and we love using it in cooking when we can.
One of my all-time favorite venison dishes is my aunt's venison stew. She used to make it for me all the time, and it brings back tons of memories of my childhood. That means you definitely can't tell her that I altered her recipe by adding things like fresh garlic and beer, and using a dutch oven instead of dumping ingredients into a crockpot. It'll be our little secret, but boy oh boy did our little tweaks turn this perfect little comfort food into something absolutely spectacular.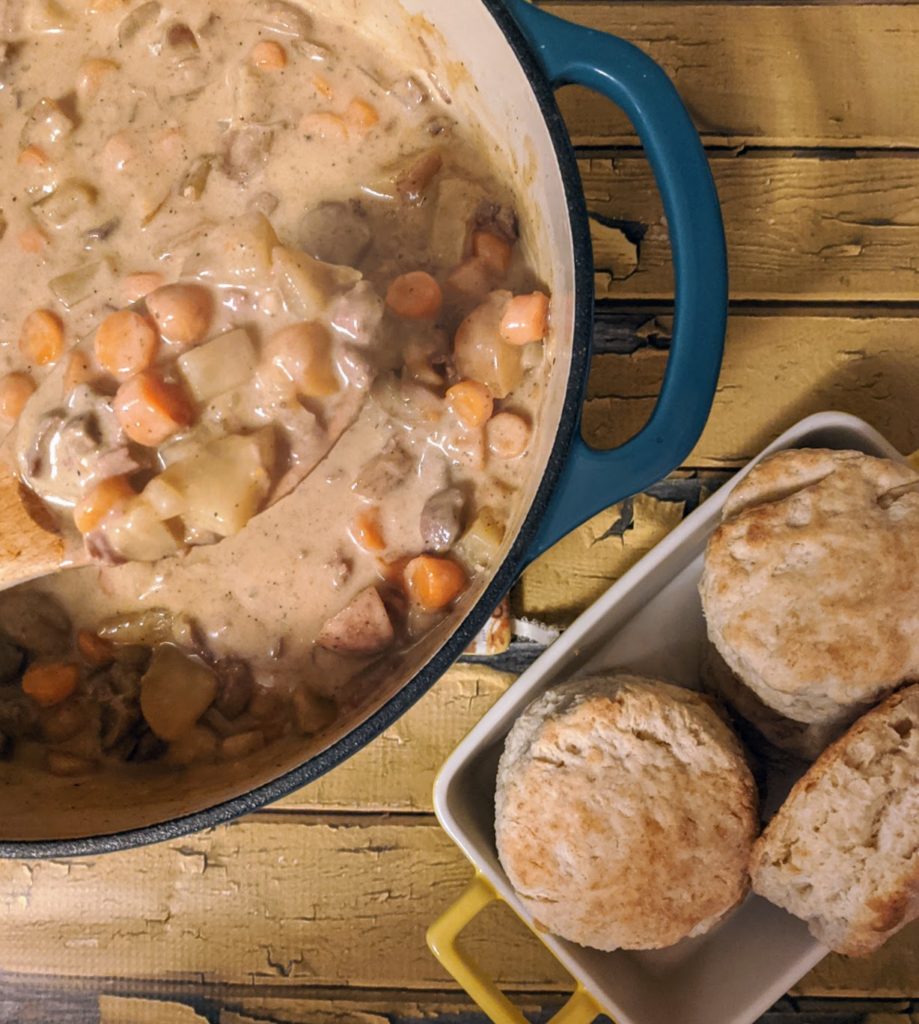 I started out by browning the venison in butter, because butter is always best. Then I removed the venison and added onion to the dutch oven, sauteing for 2 minutes before adding in garlic.
Then I added beer, I selected a nice amber lager, and stirred making sure to get the bottom of the pan to deglaze it. Then it's time to add the venison back, along with vegetables, cream of mushroom soup, and seasonings. I used Trader Joe's 21 Seasoning Salute as it's one of our all time favorite seasonings and salt free, you could use any everyday seasoning, or the original recipe calls for seasoning salt.
Let it simmer and let the smells linger in your entire house until you can't take it anymore. Whip up a batch of biscuits and enjoy a simple home cooked meal.
| | | |
| --- | --- | --- |
| Venison Stew recipe | | Print |
Ingredients
2 pounds venison steak or chops
1 large onion, diced
1½ cups carrots, diced
½ pound red potatoes, diced
3 cloves garlic, minced
2 tablespoons butter
2 cans condensed cream of mushroom soup
12 oz beer
salt and pepper to taste
1 teaspoon smoked paprika
1 teaspoon 21 Seasoning Salute or everyday seasoning
Instructions
Cut venison into bite sized pieces, heat butter in a skillet until melted, brown venison over medium high heat. Once browned remove from pan and set aside.
Add onions to skillet and saute for 2 minutes, add in garlic and saute for an additional minute.
Pour beer over onions and garlic and stir in to deglaze the skillet, heat until boiling.
Add venison, potatoes, carrots, seasonings and cream of mushroom soup to the skillet and stir.
Reduce heat to low and let simmer for 2-3 hours, or until vegetables are cooked.
Written by, Brittany, the geek behind the blog. I share lots of recipes, my thoughts on the latest tech gadgets, my favorite geeky games, and snippets of life as a Work-at-home mom.