I can't believe that Easter is this Sunday! I seriously can't wait for Aliceana to hunt down Easter eggs. I'm secretly hoping my grandma buys me a chocolate Bunny like she used to,  she always gave my sister and I the same bunny every year. The Peter Rabbit, I love nibbling at his ears and biting off his candy eyes (Easter bunnies can be a tad morbid, huh?)
All the other kiddos in the family are quite a bit older (and I think they've outgrown traditional Easter egg hunts and baskets filled with bubbles,) so I thought I would put together a nice little treat for each of them. Of course it's the week of Easter, so these are a last minute Easter craft, that's just how great I am at procrastinating. I did some last minute shopping at Target and came up with these super fun Easter mason jars with the perfect dose of sugar!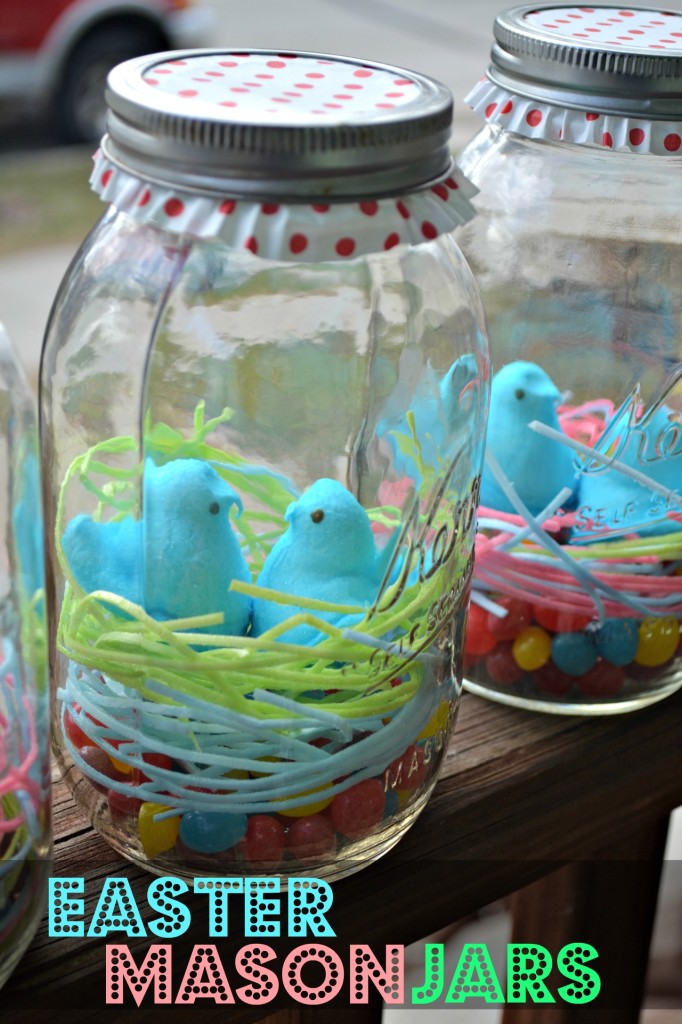 Here's what you need to make one of these Easter Mason Jars for a last minute Easter craft. I included affiliate links for easy one stop shopping at Amazon, instead of trying to find all of these items in store.
mason jars  (green and blue mason jars would be super cute!)
mason jar rings
Decorative Cupcake Liner (I love these polka dot cupcake liners!)
Jelly Beans
Edible Easter Grass
Peeps Chicks
Can you believe they have edible grass for filling baskets? It kind of tastes like lightly flavored paper, but I'm pretty sure the kids will eat it all anyway.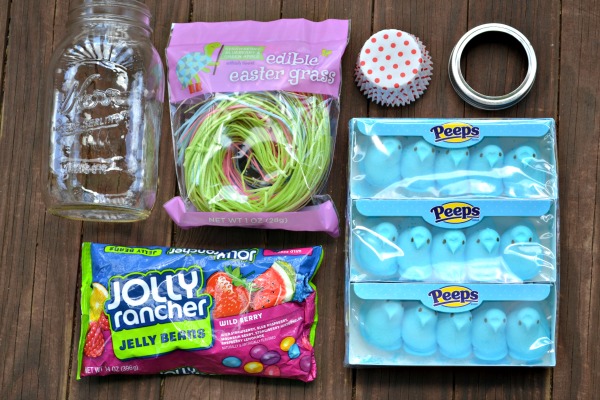 To make these I simply put 1/3 cup of jelly beans in the bottom of each mason jar. Then I put strands of edible Easter grass inside, and used a small silicone spatula to push the grass down. Then I very very carefully had my husband place the peeps so they were facing each other. I'm so bad at little details, he's crazy good with using his hands to be precise, you should see how great he is at decorating cookies!

Then you simply pop a cupcake liner over the lid and screw the ring over the top of it. So adorable and so easy!

Side note: I was sad that they don't have Bunny peeps anymore! AJ told me that they never existed, but I know I've had bunny peeps before! I thought it would be fun to use the bunnies and get chocolate carrots to put alongside them, but Target only had Chicks. What a sad day!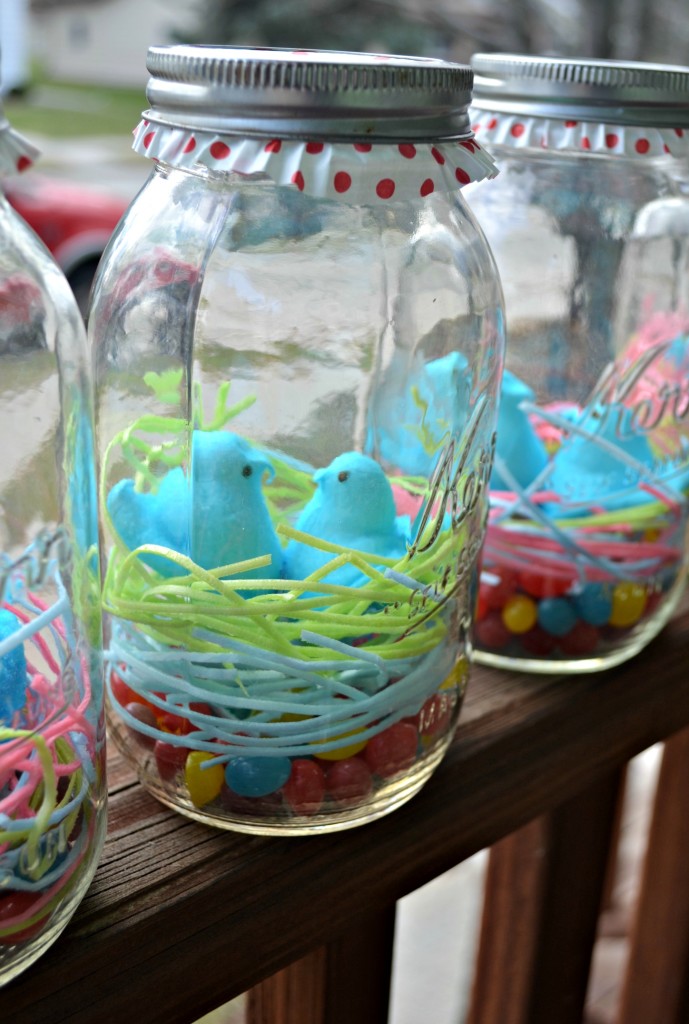 What are you hoping to steal out of your kids baskets after they go to bed?
I'm going straight for the chocolate, I have a new obsession with Reester Bunnies.
Written by, Brittany, the geek behind the blog. I share lots of recipes, my thoughts on the latest tech gadgets, my favorite geeky games, and snippets of life as a Work-at-home mom.