Valentine's Day is right around the corner, and let me just say it's pretty darn hard to get guys a gift that they'll actually like. So I dressed up  a beer carrier for AJ, and bought him a variety of beers that he has yet to try. Most grocery store offer a build your own 6 pack (I know World Market does too if you can't find that deal at your local grocery store) This gift is a nice little adventure for the taste buds, and it came in the cutest packaging, right?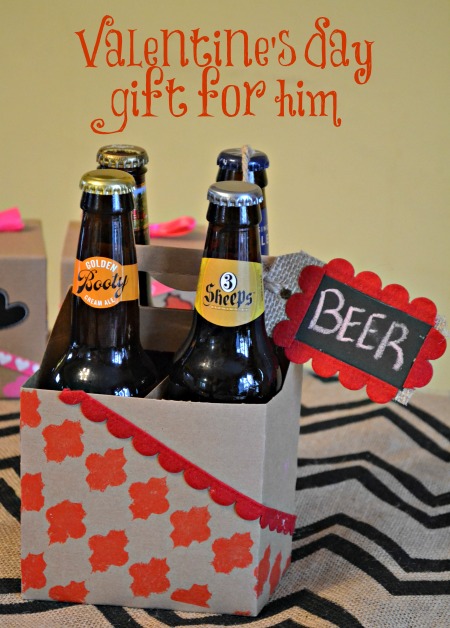 I purchased the 4 pack beer carrier at Evermine.com, then I used a stencil I had from this Stencil1 Swallow set and painted the sides. I dressed it up with ribbon and a burlap chalkboard tag (that I dressed up with more ribbon) from the Target dollar spot, oh I love the Target dollar spot.
Another idea why this is a fun Valentine's gift, you'll find such fun beers available. This one, it's called "Booyah" It doesn't get more fun than that!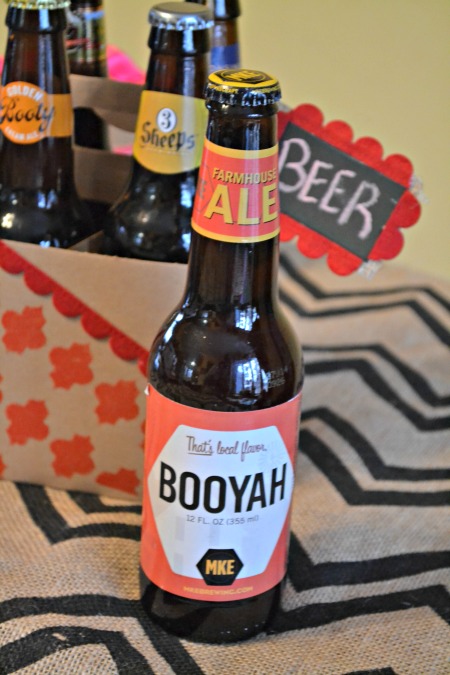 Then there's 3 Sheeps Cirque De Wit, this bottle is adorable, and it's a wheat ale. Wheat beers are AJ's favorite.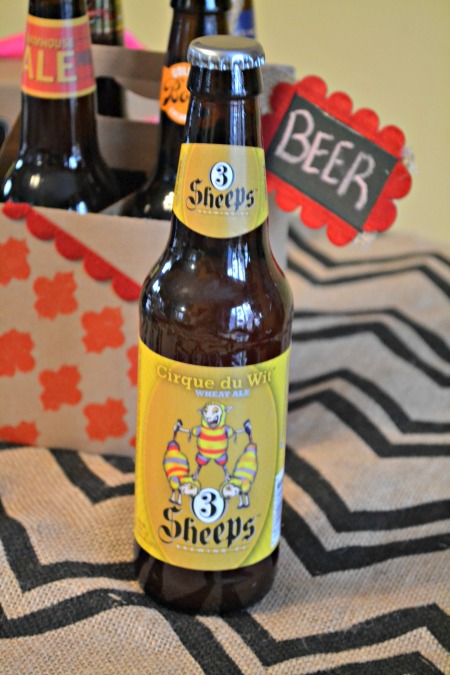 Then we have a Golden Booty Cream Ale.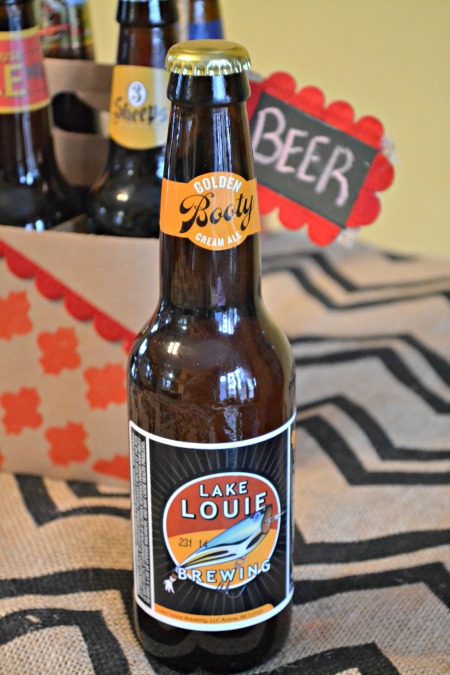 I also created some cute little gift bags with the same stencil and boxes from Evermine.com…and more dollar spot ribbon and chalkboard embellishments, that spot is a gold mine.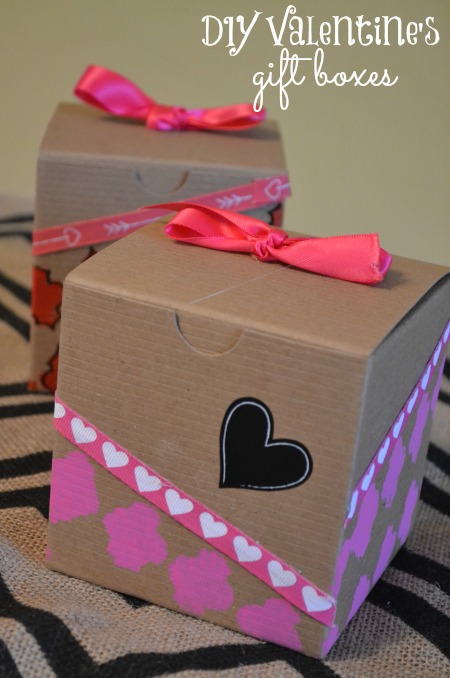 I hope this inspired you to gift your special beer-loving someone with some new beers to try! 
Written by, Brittany, the geek behind the blog. I share lots of recipes, my thoughts on the latest tech gadgets, my favorite geeky games, and snippets of life as a Work-at-home mom.