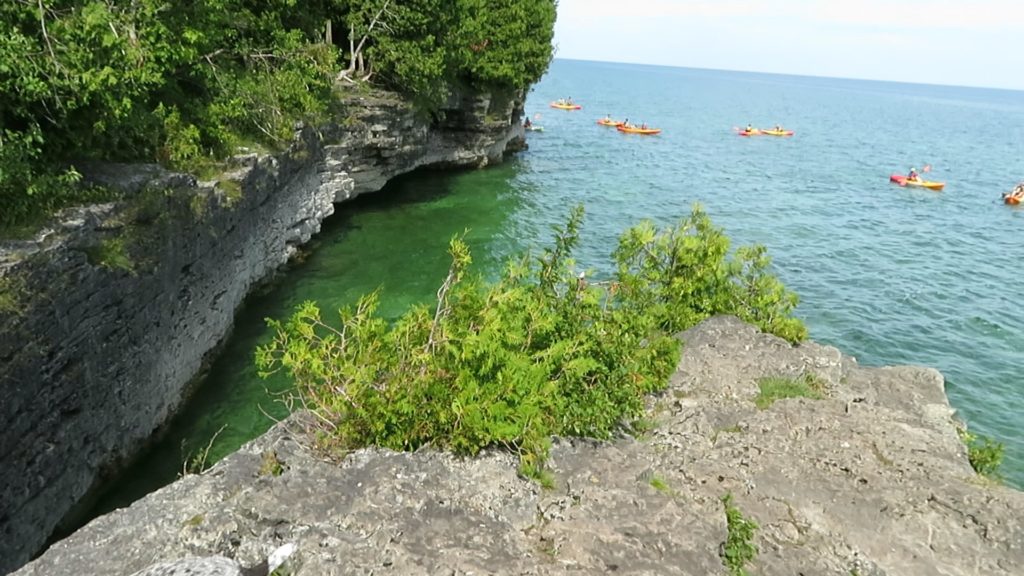 We took a day trip to Door County and after we had amazing bbq at Casey's we went for a hike. It's an incredible hike on rocky cliffs that lead straight down to Lake Michigan. We took Watson with us and he had so much fun navigating the trails. The trails are full of tree roots and rocks so you have to carefully plan out each step you take. At one point Watson randomly lunged forward and I almost went face first into a deep hole in the trail.
The sites are absolutely gorgeous though. If you haven't seen Lake Michigan in person, or any of the Great Lakes, you really need to. When you're admiring them from the shore and you can't see where the water ends it's hard to remember that it is a lake and not an ocean.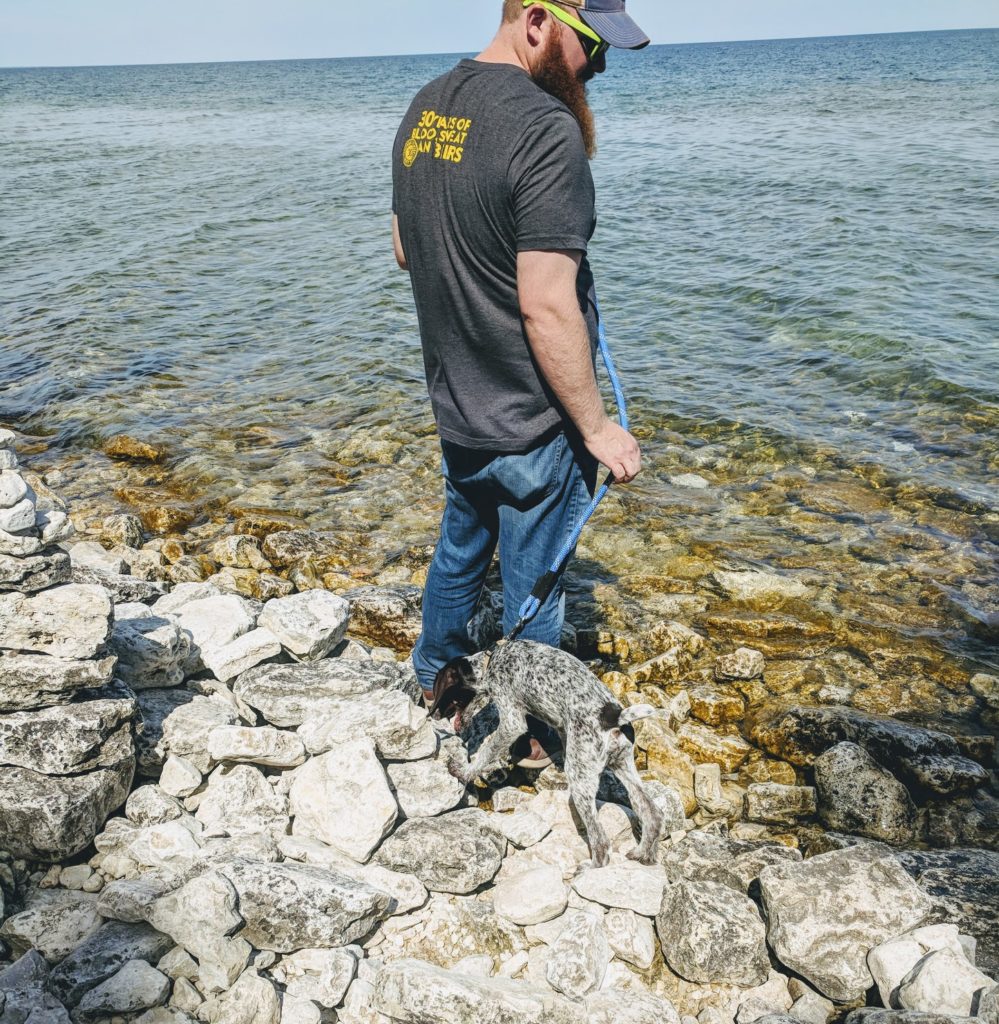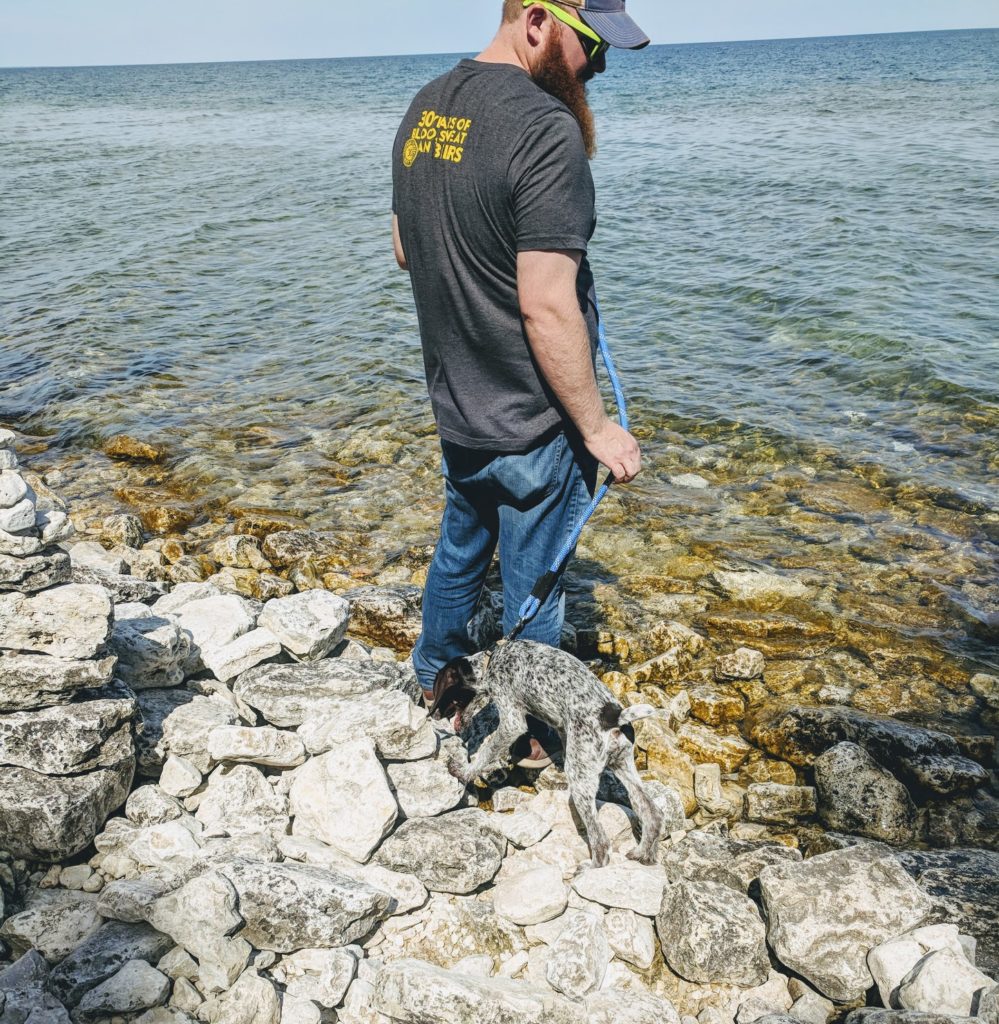 There was a group of kayakers that were kayaking next to the shore and it was really fun to watch. There was also a large group diving off of the cliffs, something I definitely wouldn't recommend. There are a lot of rocks under the water and diving definitely seems really dangerous. There are spots where you can safely scale the rocks if you want to swim or wade at the shore, but Lake Michigan is never really warm so be prepared for that.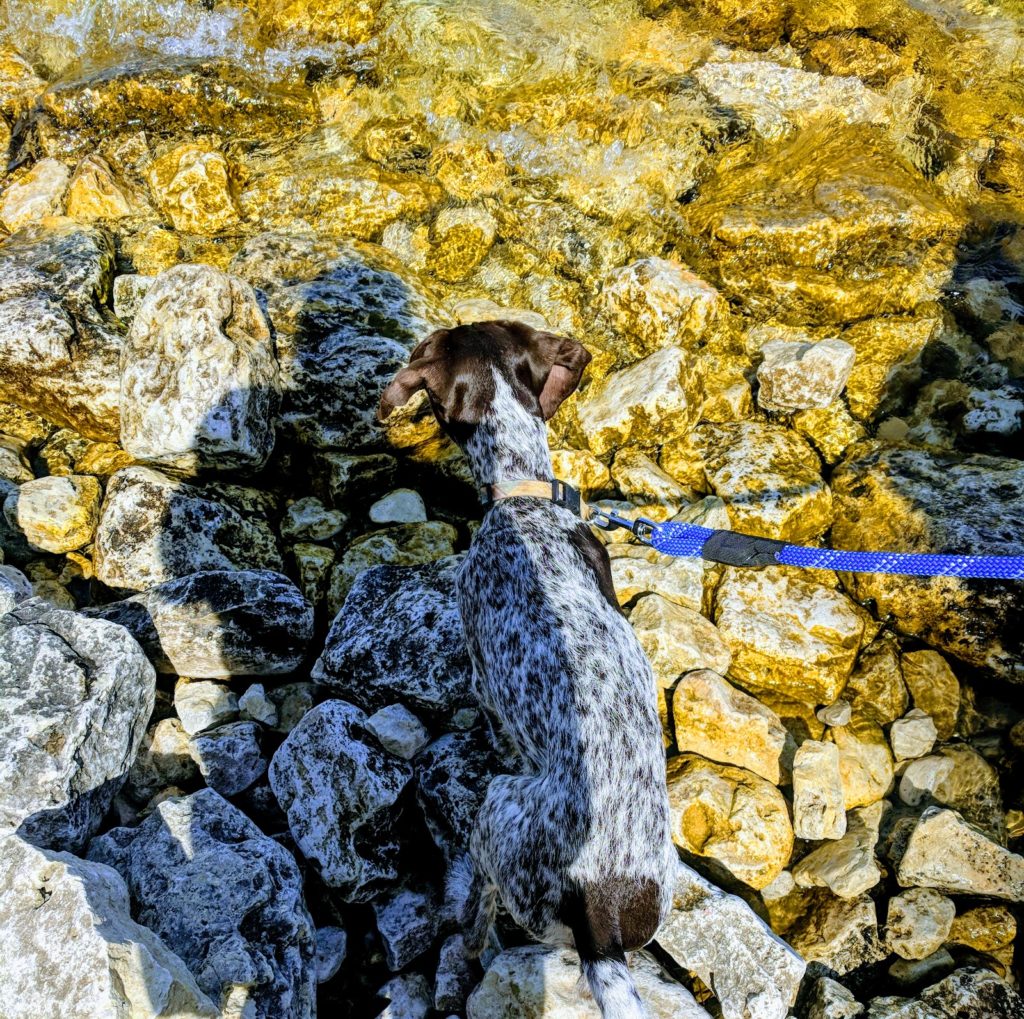 I should mention that if you bring your kids, do keep an incredibly close eye on them. Aliceana was walking and not paying close attention (her guard was down because we had just hit a break in the trail where we didn't have to be careful for a minute) and she was a little too close to the edge at one point.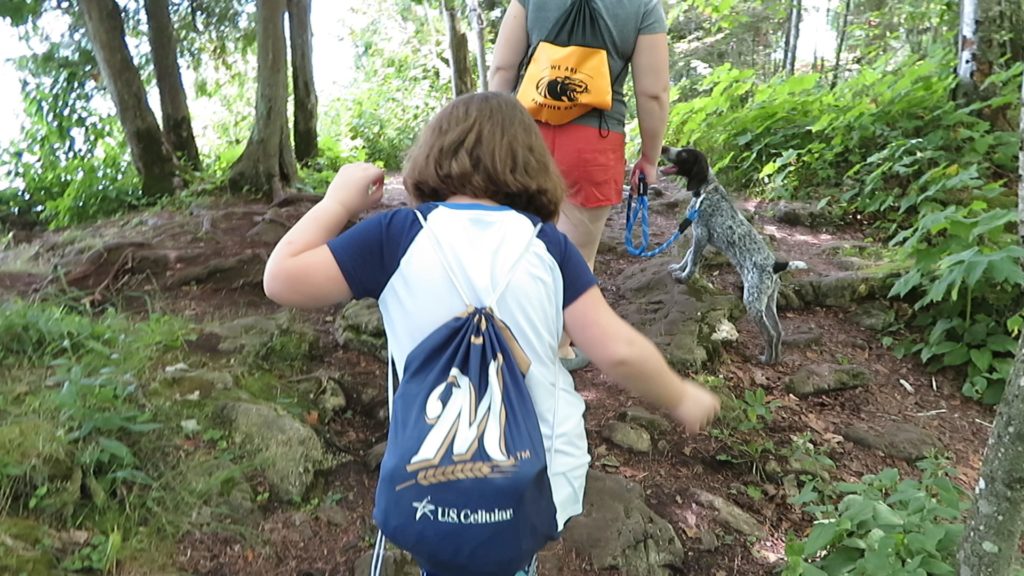 We had so much fun. We didn't know what to expect when we went to the park, and didn't know we were in for a hike, but it was fun and we all did it with a smile on our faces. We felt like great adventurers for a couple hours and it was nice to have a moment with nature during a chaotic Summer. Next time we'll have to check out the neighboring park, Whitefish Dunes Beach. Check out our video of Cave Point Park below.
If you want to add Cave Point Park to your bucket list make sure to pin the image below!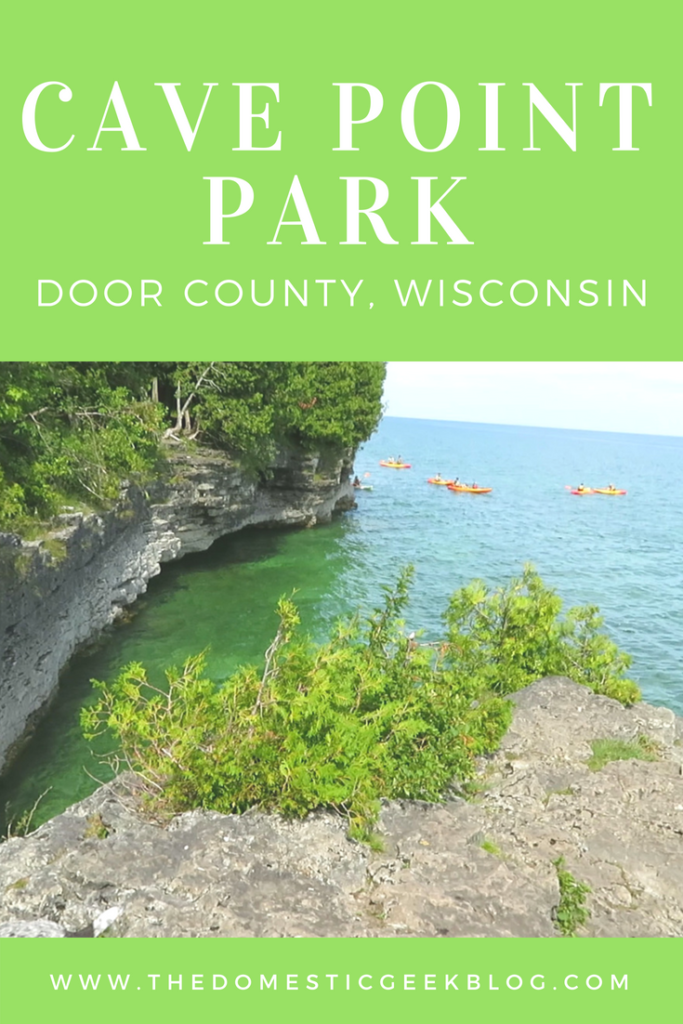 Written by, Brittany, the geek behind the blog. I share lots of recipes, my thoughts on the latest tech gadgets, my favorite geeky games, and snippets of life as a Work-at-home mom.