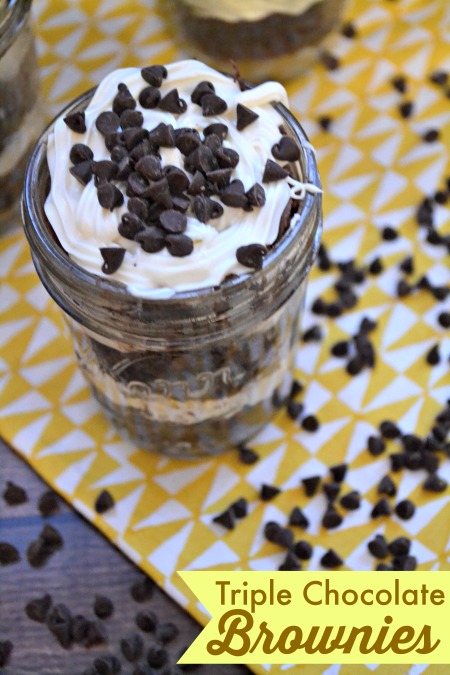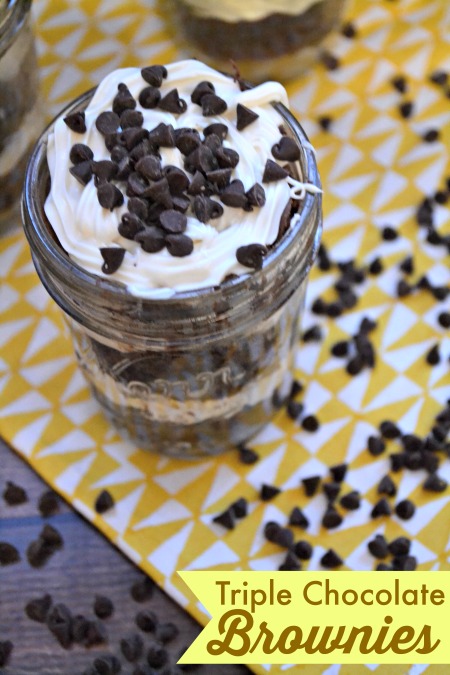 Chocolate is one of the addictions that I openly admit to having, I seriously can't go too long without having some sort of chocolate. I know other people love chocolate too but most of them cringe a little when they see how much chocolate is in some of the things that I love. My wife likes chocolate but not too much chocolate, like when I get a chocolate cake with chocolate ganache frosting filled with chocolate chips she tends to only eat a small portion where I am like Kirby and open my mouth to vacuum the whole thing in. So these triple chocolate brownies are the perfect thing to satisfy my chocolate cravings. This post contains a few affiliate links, I would love if you would use them to purchase any items you need for this recipe.
This is another recipe that we kind of fell into by accident, Brittany was working on setting up a Simple Princess Party and was making chocolate cake in a jar. So she wondered if making the cake in a jellyroll pan  instead of a cake pan would make it easier to cut out the circles of cake to fit into the jars. I said let's give it a try so we did, baking it for a shorter amount of time then called for, it turned out to be just like brownies. These triple chocolate brownies made the perfect chocolate "cake" in a jar!
I didn't own a jelly roll pan until recently and now I love using it all the time, if you need one too try this Nordic Ware pan from Amazon for about $10. We also used 8 ounce mason jars for these, to cut the circles I just pressed the rim of an upside down mason jar into the cake to get the perfect size.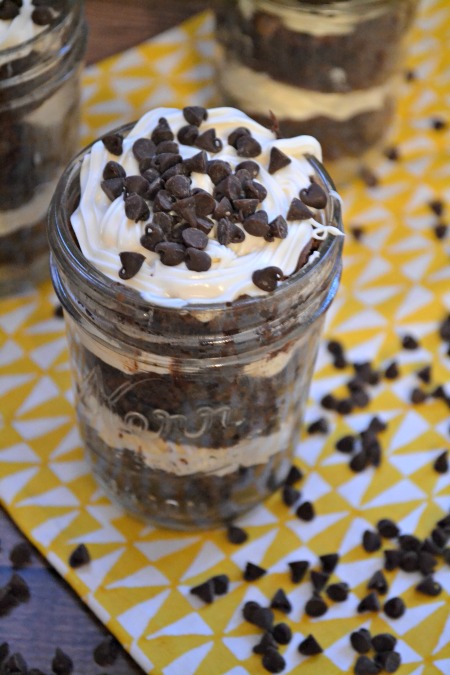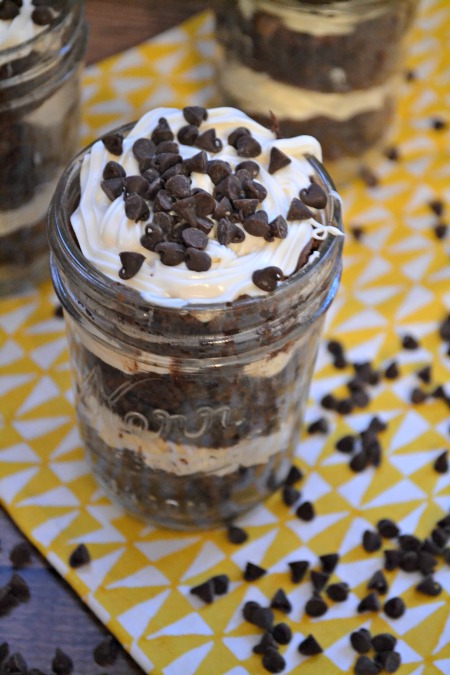 The "cake" turned out to have a nice thin chewy crust just like the perfect brownies do and was moist and delicious inside. The chocolate chips melt in your mouth but you can pick these triple chocolate brownies up by hand and enjoy them without making a mess. These are great for parties and everyone wanted to know the recipe because they were awesome just by themselves but put some cream cheese frosting on these babies and O.M.G they will kill any craving you have for sweets instantly!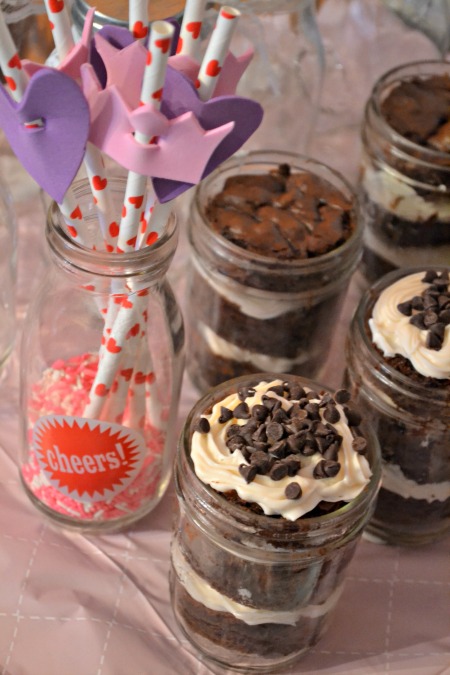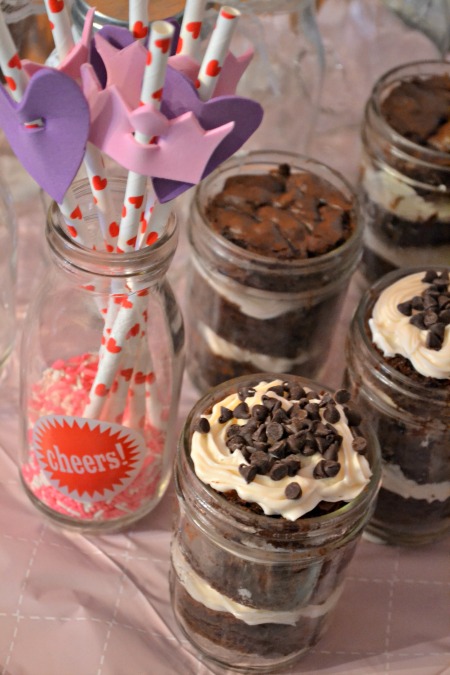 | | | |
| --- | --- | --- |
| Triple Chocolate Brownies | | Print |
Prep time:
Cook time:
Total time:
Ingredients
Devil's Food cake mix
3 eggs
1 cup water
⅓ cup vegetable oil
1 package chocolate instant pudding
1 cup sour cream
12 ounces chocolate chips
Cream cheese frosting
Instructions
Preheat oven to 350* and grease a jellyroll pan.
Mix cake mix with eggs, water, and oil. Mix in sour cream and instant pudding.
Stir in chocolate chips.
Pour mixture into greased jellyroll pan. Bake for 20 minutes or until toothpick comes out clean.
Frost with your favorite cream cheese frosting and enjoy, this tastes the absolute best if served warm!
I am the husband of the Geek and the beard behind the blog! I really enjoy writing about my family and all of my interests. I will be sharing everything from great grilling recipes to the perfect beer for the season.