Printstagram giveaway
I love
Instagram
, it's such a fun app. I probably use
Instagram
a little too often, and I have a whole lot of photos accumulated over the past year (I think I was pretty late to the Instagram party.) So I was thrilled when I found
Printstagram
. I could now turn my photos into keepsakes! The lovely team at
Social Print Studio
provided me with some samples for this review.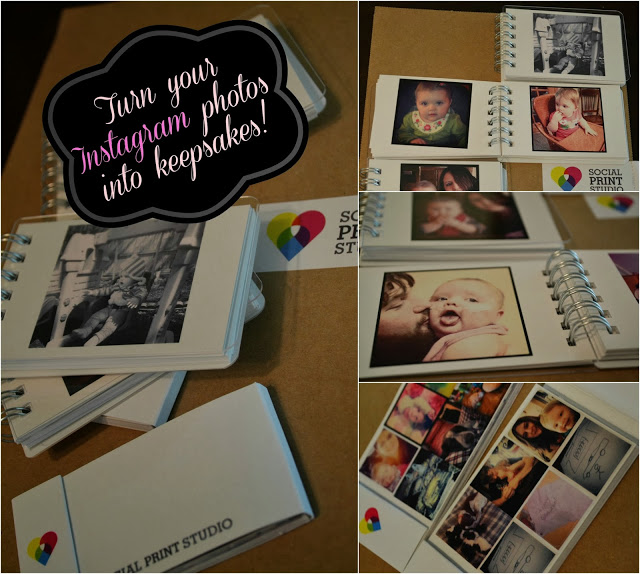 If you follow my Instagram, you probably noticed that I post pictures of my daughter pretty often. So I decided that I needed to order a set of mini books full of Aliceana and her adorable expressions. I just love the idea of being able to use these photos as keepsakes. The photo below was a picture I snapped of Aliceana and AJ at the children's hospital. A few minutes later we were given the phenomenal news that she might be able to go off oxygen, and a few weeks later we said good bye to the oxygen forever. Now if that's not a moment that should be immortalized I don't know what else is!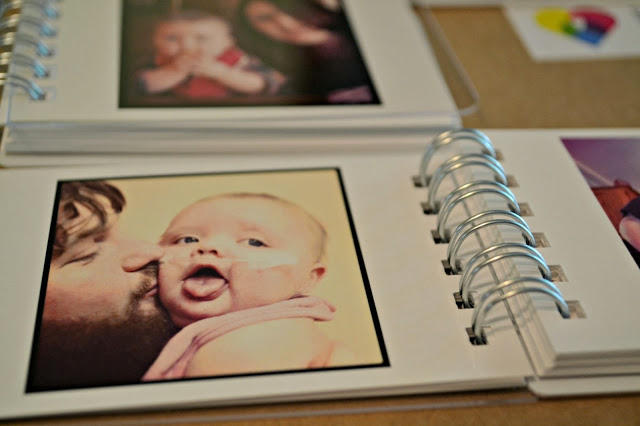 I also decided to make an extra set with photos of our family and close friends. Which is why you see my husband and our friend flexing while drinking beer in one photo (They were drinking out of 2-liter sized glass boots, this photo had to happen.)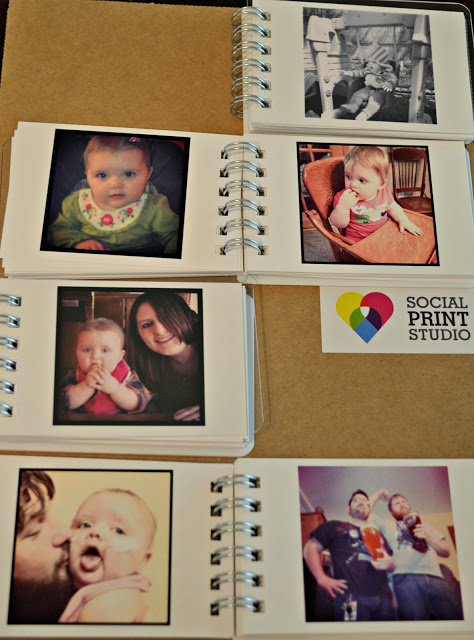 I had the intentions of giving these as gifts, but now that I've received them, I know that I will be hoarding them for myself. Mine. All mine.
The mini books come in sets of 2 with 50 photos each, you can choose to have two identical books or two books with different photos. They only cost $12 for two! Not a bad deal at all. I love the quality of these little books. 
You can also choose to have your photos printed as stickers. I'm so thrilled about this. I can't wait to use these on stationery. Using faces as expression on hand written notes will be priceless. Just imagine, writing a note about having a bad day and punctuating it with a photo of your husband pouting while wearing your sunglasses. Priceless.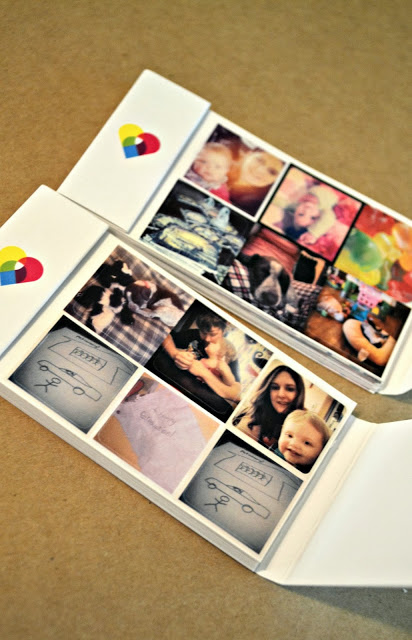 You get 252 stickers for $10! That's a whole lot of entertainment!
I might have printed some of photos that are complete inside jokes. I can't wait to put these in funny hiding spots for my friends to find.
Visit
Printstagram
to print your own Instagram photos! They have so many printing options to choose from.
One lucky winner will win a $29 credit to print off their own photos, this will get you a set of mini books, a set of stickers and domestic shipping! So start Instagraming like you mean it!