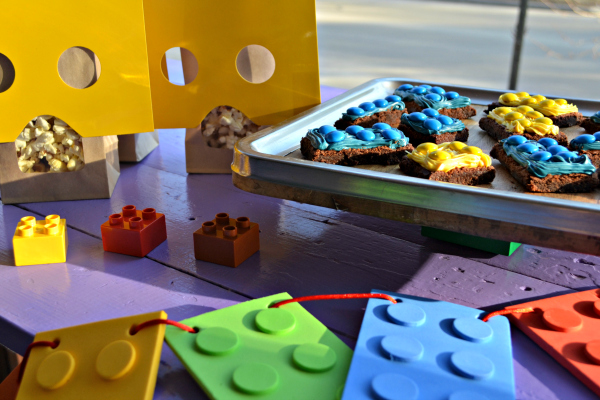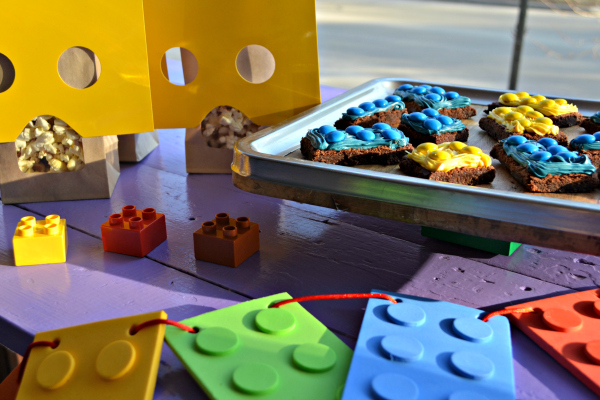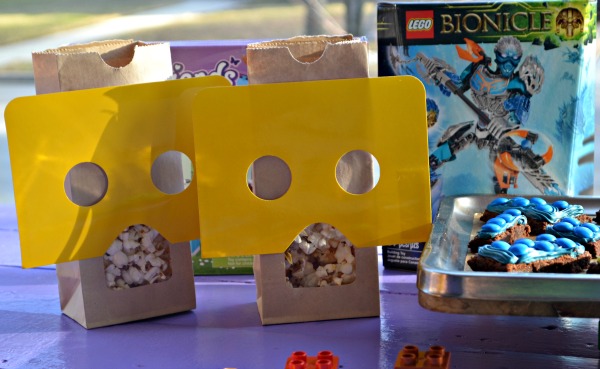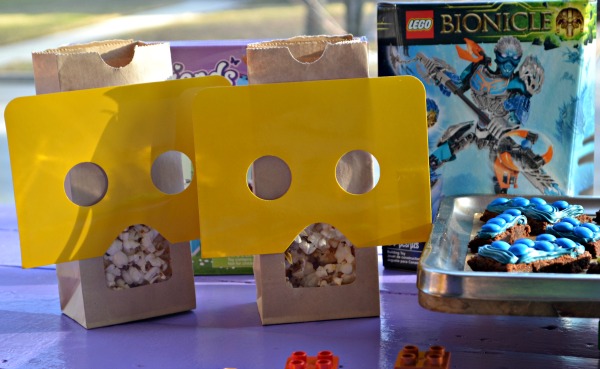 Aliceana is such a Netflix kid. She loves everything from Fuller House (I had no idea that an almost 4 year old would enjoy Fuller House so much! I can quote every episode thanks to her binge watching the episodes over and over again) she also loves shows like Dinotrux and of course the new LEGO shows.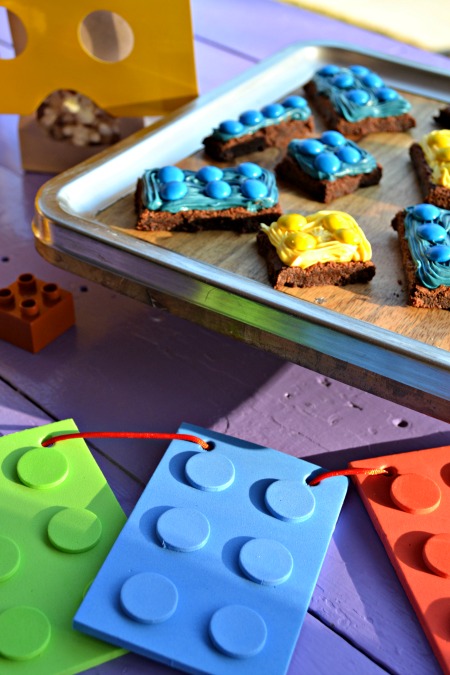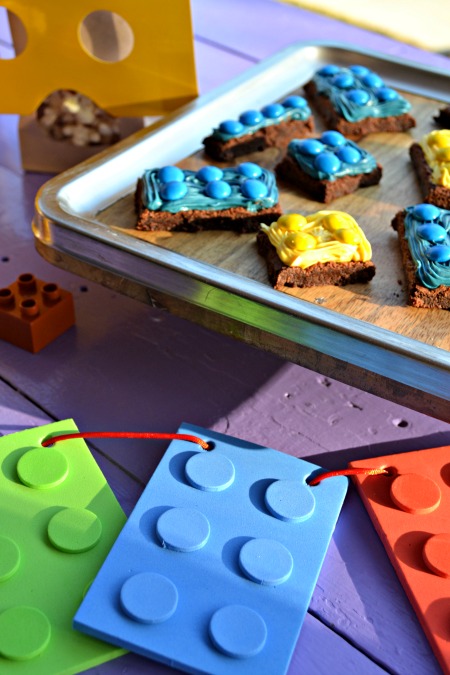 She loves the LEGO shows, because well..LEGOs are the best, seriously. If you can walk into the Lego store and not want to come home with at least a few different sets then you're probably not human.
We're mostly at the Duplo stage ourselves (because I really don't want to step on the small ones yet.) I'm really excited to play with our LEGO Friends set though, it's an adorable birthday party set, but I'm waiting until we have a couple hours to work on it together as a family this weekend.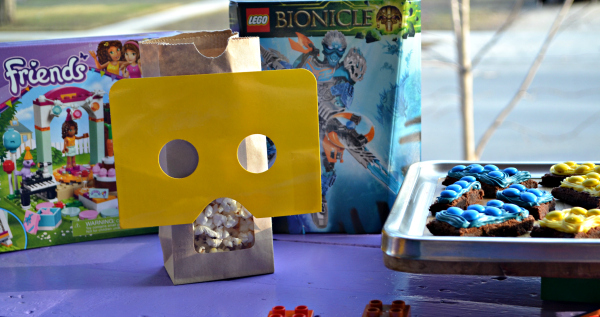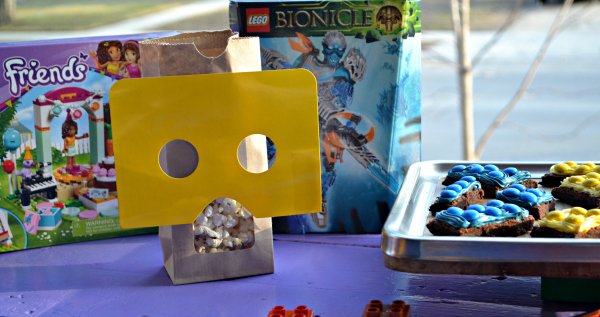 For our LEGO party I started with some cute LEGO figure popcorn bags. I glued some party masks from Target to some simple paper bags and filled them with popcorn, the one essential snack for every binge watch session.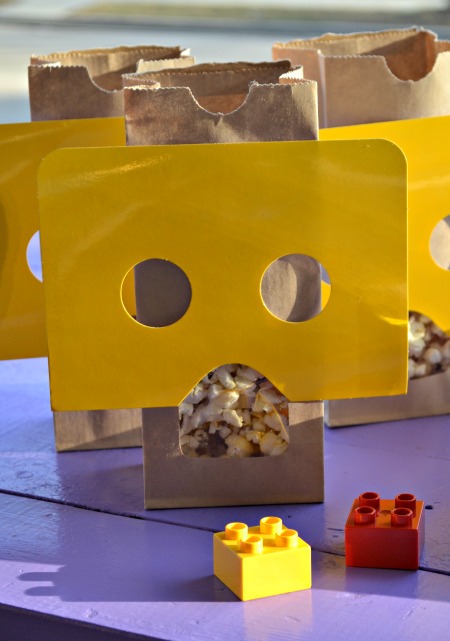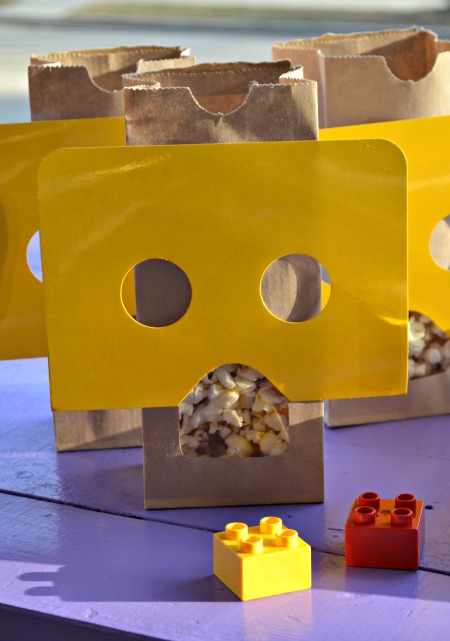 Next I made LEGO brownies. How cute are these?  I colored cream cheese frosting, piped it on and added M&M's. I made sure to make rectangles, squares, and even those fun long skinny bricks.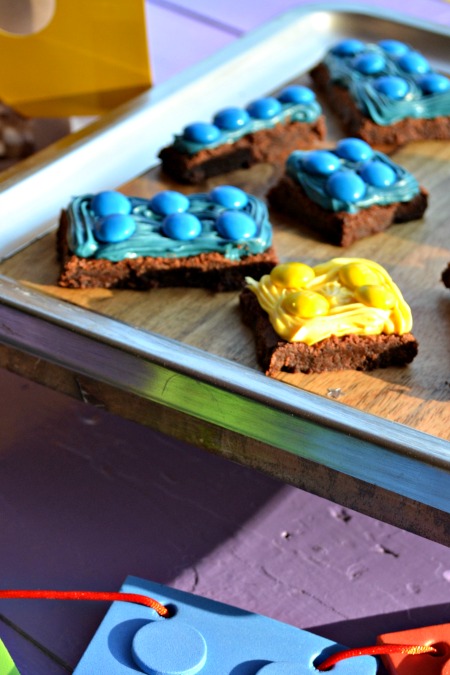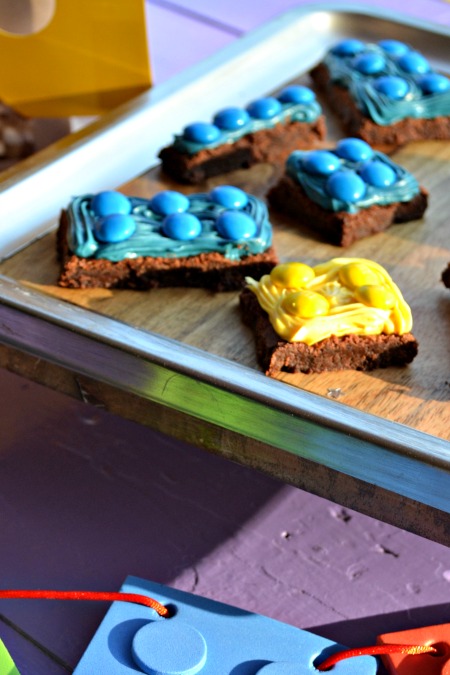 It was a delicious LEGO night, and so much fun! I'm obsessed with how many kid friendly shows Netflix has to offer, tonight we're going to sit down as a family watch season 2 of Dinotrux and we seriously can not wait.
Written by, Brittany, the geek behind the blog. I share lots of recipes, my thoughts on the latest tech gadgets, my favorite geeky games, and snippets of life as a Work-at-home mom.