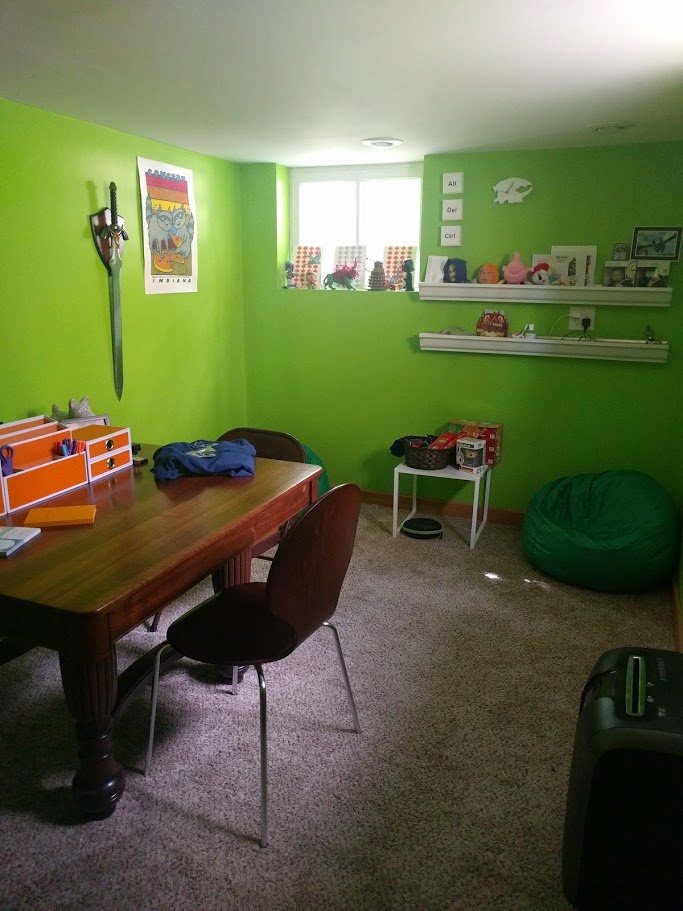 My 26th birthday is next week, and I was out of town for a few days this week on the set of Fuller House. Yesterday I came home all jet lagged, and it was getting late so we decided we would grab dinner, but before we left AJ handed me a house key to my new present. I was pretty confused, but down to my insane mess of an office (that I didn't even use anymore, it became more of a makeshift storage room) we went.
I used the key.
I unlocked the door.
…and discovered the demogorgon.
Ha, no I actually discovered the perfectly geeky college study room.
I'm going back to school very part time this semester to work towards a degree in Sociology, and I'm a bit nervous about balancing everything. So opening the door and seeing a pair of bean bag chairs, desk organizers, pictures frames filled with my favorite pictures, an adorable new notebook (yes!), snacks that every college kid requires (Pringles and chocolate, yes!) and the walls even had posters hung up from Gen Con last year, and my Zelda sword was displayed nicely on the wall, because you know it's dangerous to go alone.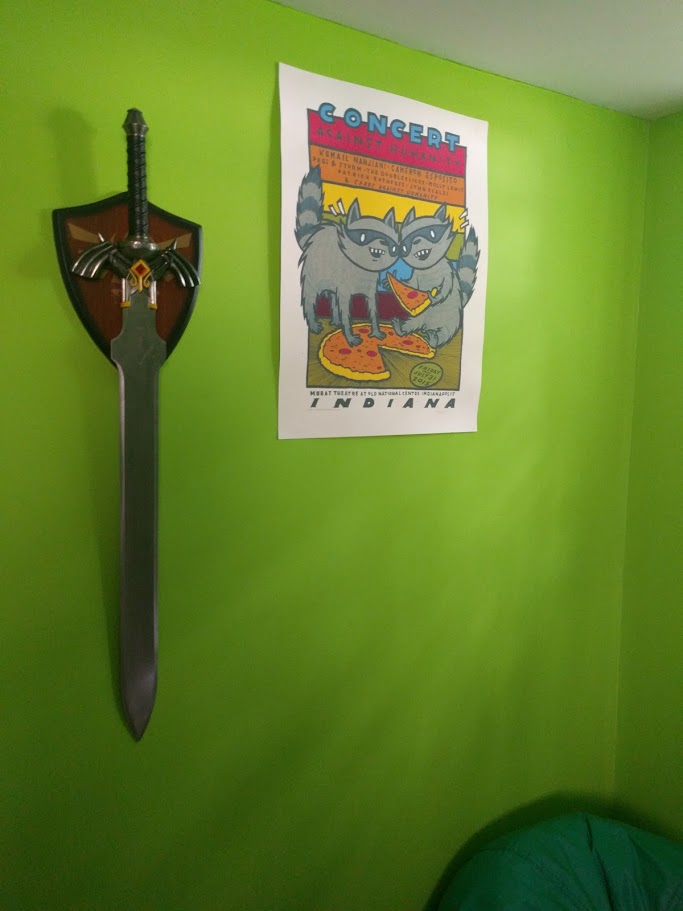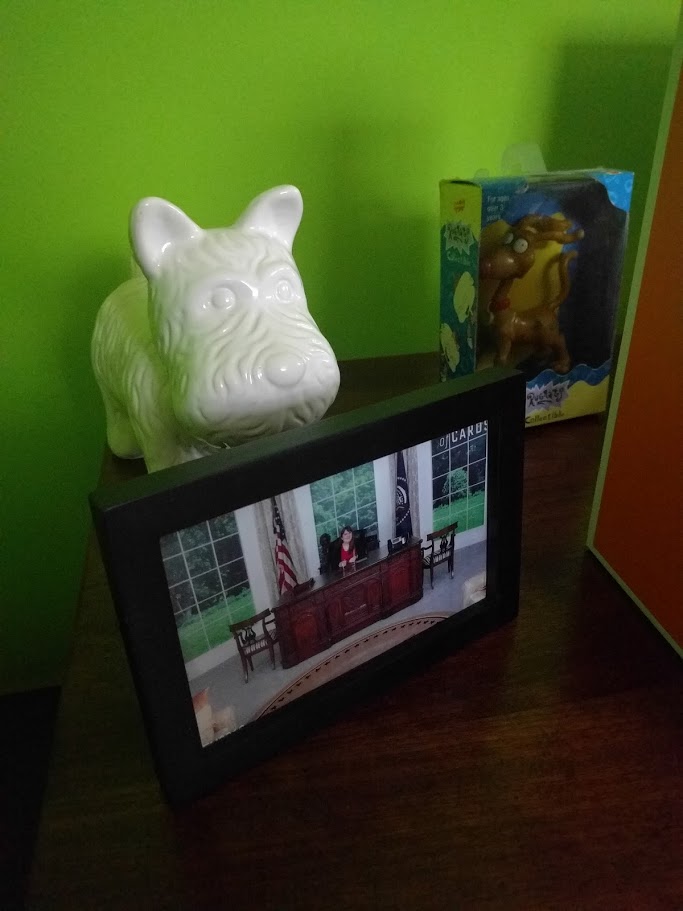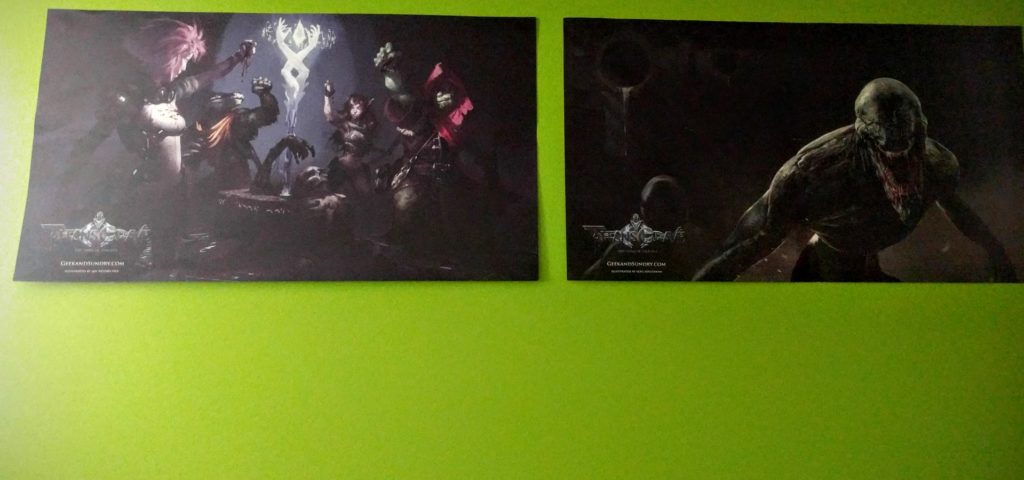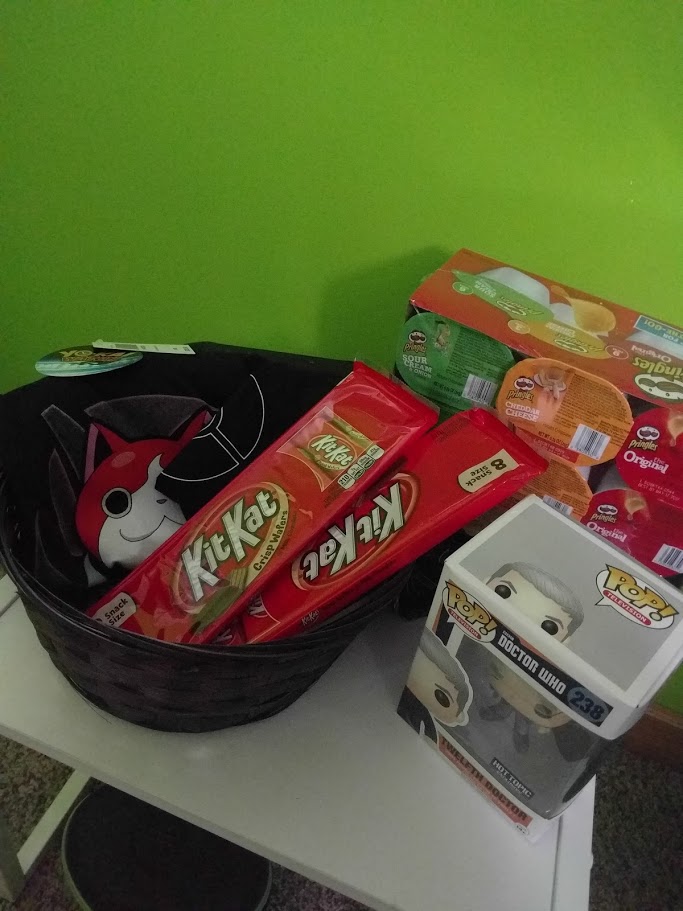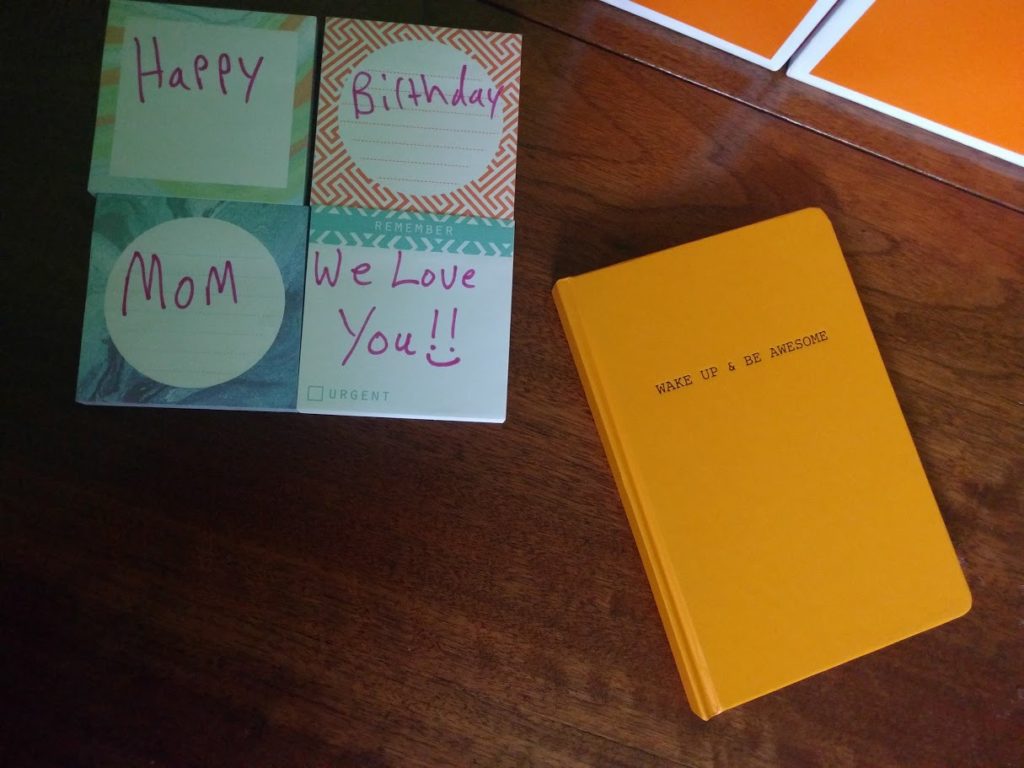 Really, all that was missing was a kegger.
Most of my geeky toys can be found around the room, and there were a few more birthday surprises including; a Ravenclaw cardigan and matching jewelry. Plus a Yokai Watch shirt and a Pokemon Eevee evolution shirt, and our twelfth Doctor's Funko Pop.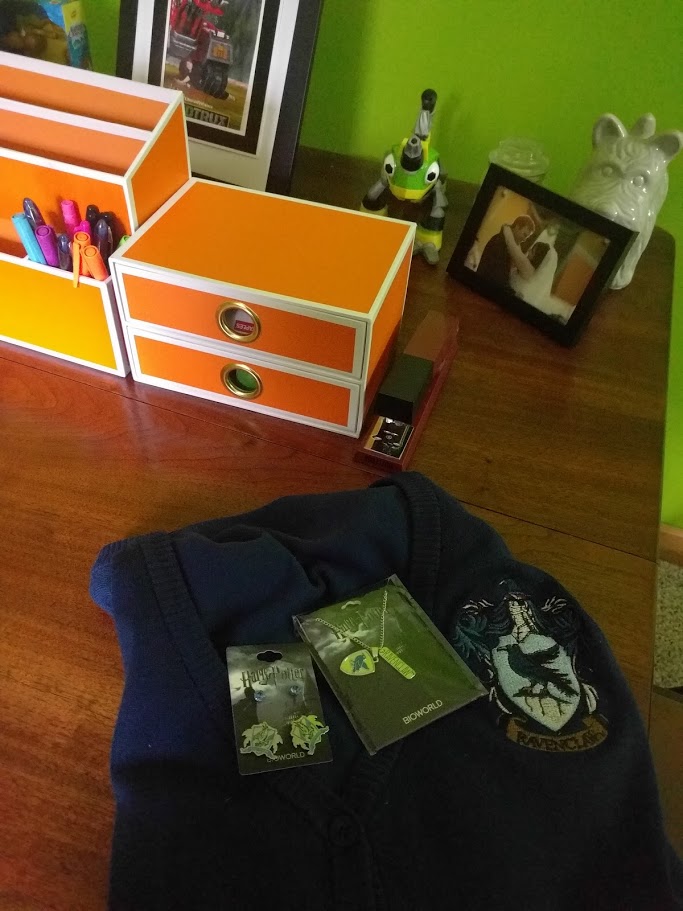 It was just a little bit different than the mess I left it, you know, it was the kind of mess that made us look like hoarders when I left it, so yeah, it's just a bit different. What an awesome early birthday present! To think I only bought AJ products for his beard, I feel like he's probably not going to read this post since he's been hard at work on giving our blog a redesign, so it's safe to put that here. 😉
Written by, Brittany, the geek behind the blog. I share lots of recipes, my thoughts on the latest tech gadgets, my favorite geeky games, and snippets of life as a Work-at-home mom.