Yesterday I posted DIY personalized coffee mugs, today is all about a tasty little treat to enjoy with a nice cup of hot cocoa. This post contains affiliate links, so you can shop conveniently from wherever you're reading this and I'll get a teeny commision.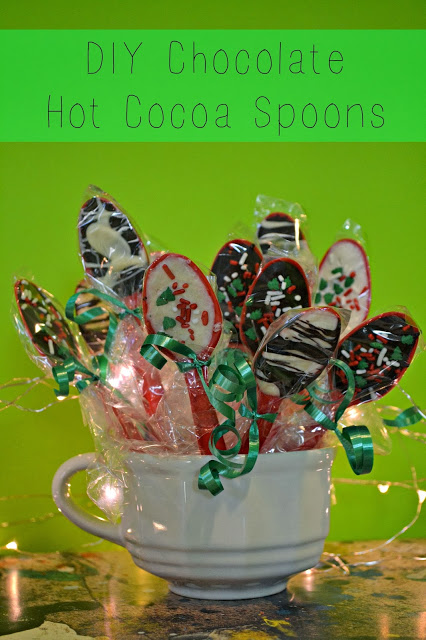 These Chocolate Hot Cocoa Spoons were way too easy to make. I thought they would be messy or hard to work with, but they were just so simple and they turned out so cute! You'll never look at cutlery the same way again.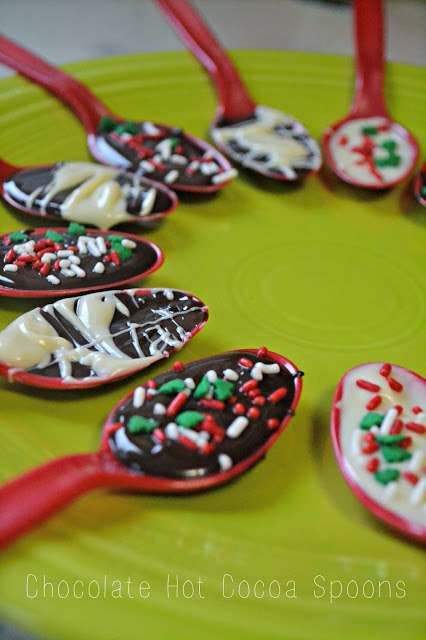 You only need three items to make these;
Simply place chocolate in a microwave safe bowl and melt chocolate in the microwave according to package instructions (I melted in one ounce batches, 16 spoons used a total of 4 ounces.)
I used a small silicone spatula to pour a small amount of chocolate into the center of each spoon, then use the end of a small silicone spatula to spread out the chocolate to the ends of the spoon.
Add sprinkles or a different colored chocolate on top. These would be fun to add food coloring to for an extra festive look.
Let cool and wrap individually in cellophane
once hardened.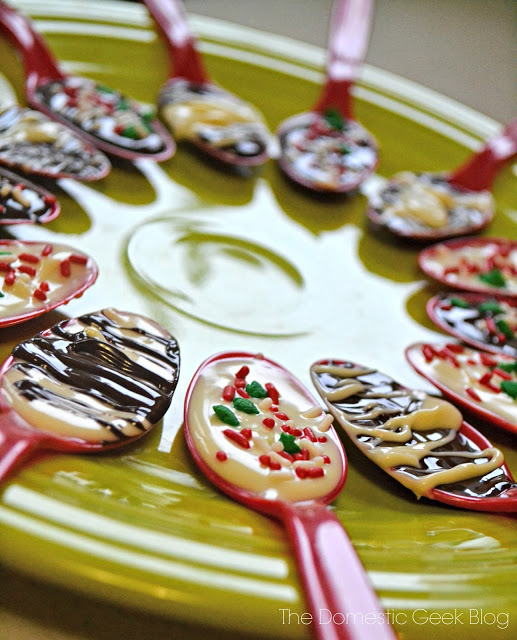 Are you going to make these Chocolate Hot Cocoa Spoons? Will you be giving these as gifts or placing these at an event? Let me know in the comments!
This makes me want to throw a party with a hot cocoa bar!
Updated to add…and then I did. I threw a hot cocoa party! It's a super budget friendly way to host a cozy winter party!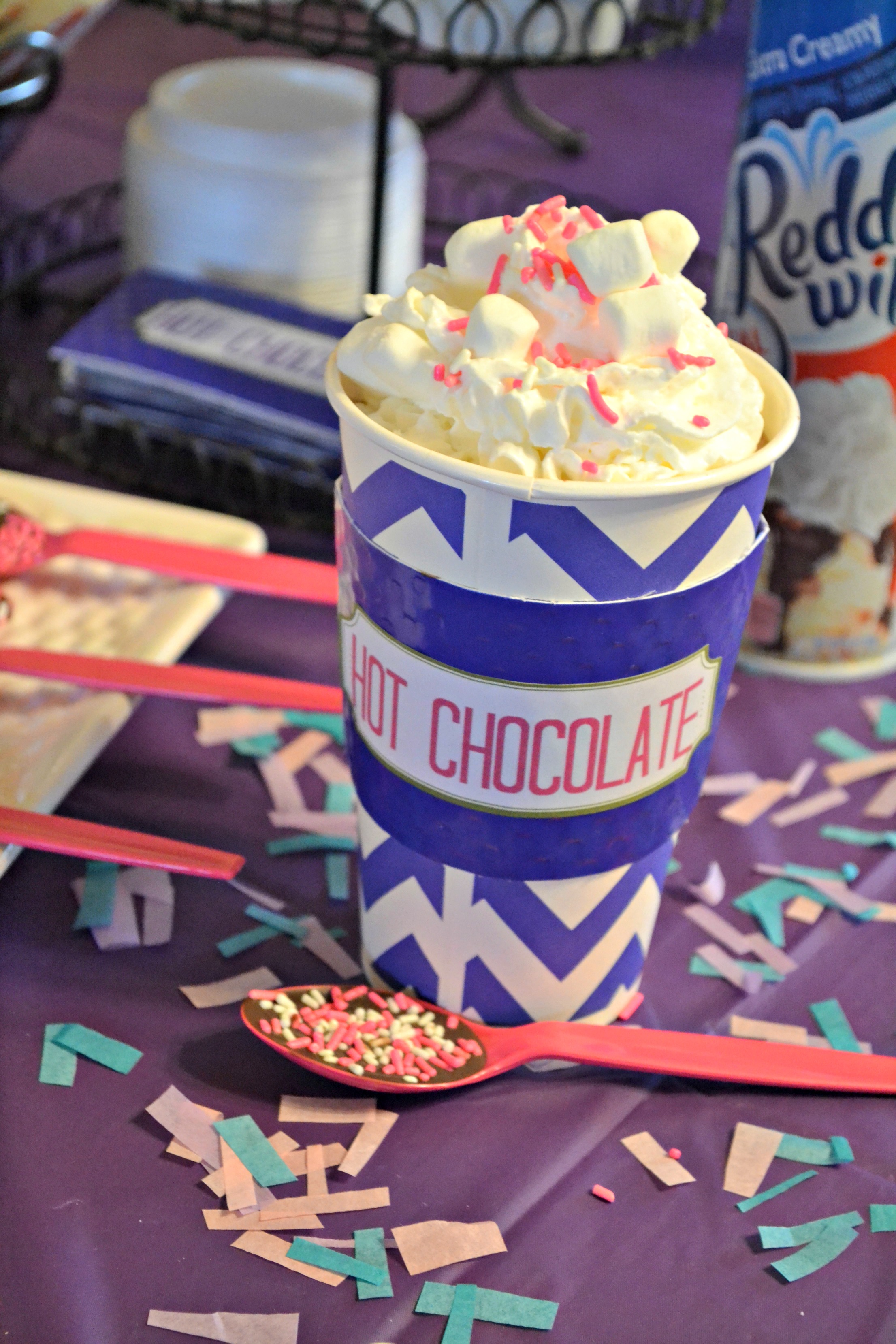 Written by, Brittany, the geek behind the blog. I share lots of recipes, my thoughts on the latest tech gadgets, my favorite geeky games, and snippets of life as a Work-at-home mom.