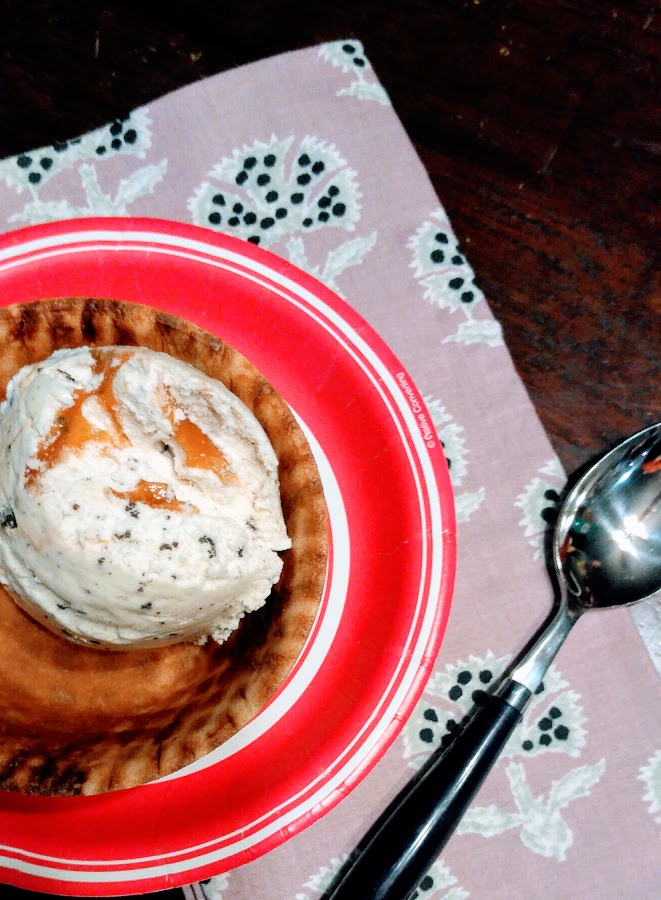 This shop has been compensated by Collective Bias, Inc. and its advertiser. All opinions are mine alone. #KempsLocallyCrafted #CollectiveBias
After what feels like an eternity of winter, the warmer weather is finally making it's way and that means that we almost always have ice cream on hand. Is there any better way to spend the end of a Summer day than enjoying ice cream on the porch with your family? Of course right now, it's too cold and rainy to do that, but we're close and sometimes you just need a good ice cream. While our family can almost never agree on an ice cream flavor, we can almost always find something from Kemps that we can all agree on. It starts out with a good base ice cream, then there's a yummy swirl of flavor that goes well with the mix ins. Psst, my favorite mix ins are always the filled chocolate cows they taste so decadent and they're very Midwest.
We had a particularly long weekend, and so naturally we ended it with ice cream. We had Double Fudge Moose Tracks and Double Caramel Cookie Crunch. Aliceana was thrilled, crazy hair and all.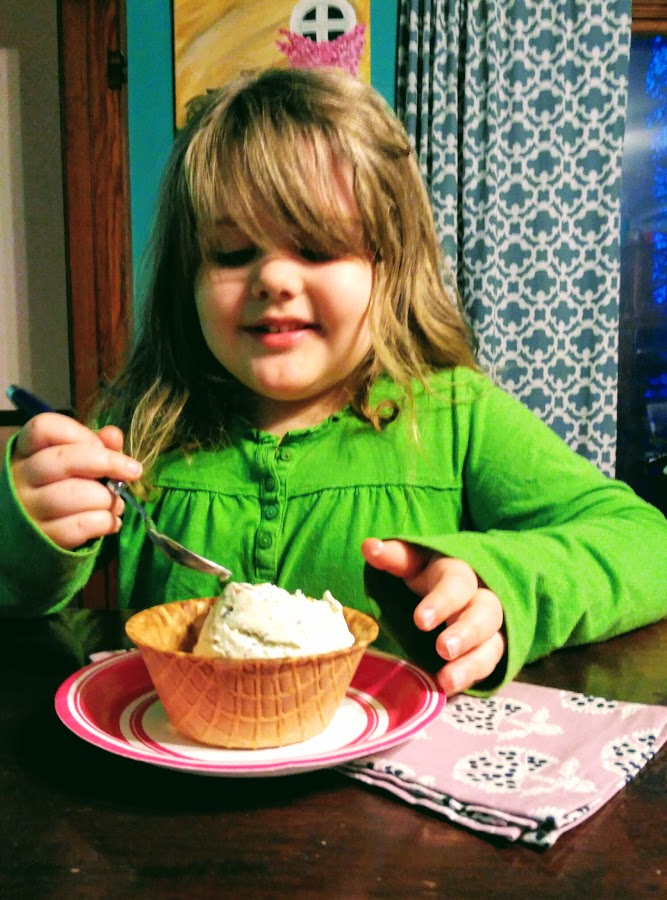 Kemps is looking for new flavor ideas and they want your help. If I could come up with a new flavor it would probably be a good salted caramel macchiato, and that's probably bias because I'm drinking coffee right now. I would use cold brew coffee ice cream with a swirl of salted caramel, then I would mix in Caramel Filled Chocolate Cows and Dark Espresso Nibs. Sounds amazing, right? I think if my husband had to come up with a flavor it would be as full of chocolate as possible, and Aliceana? Oh, she would probably come up with something really colorful (and tasty of course, you can never go wrong with Kemps ice cream.)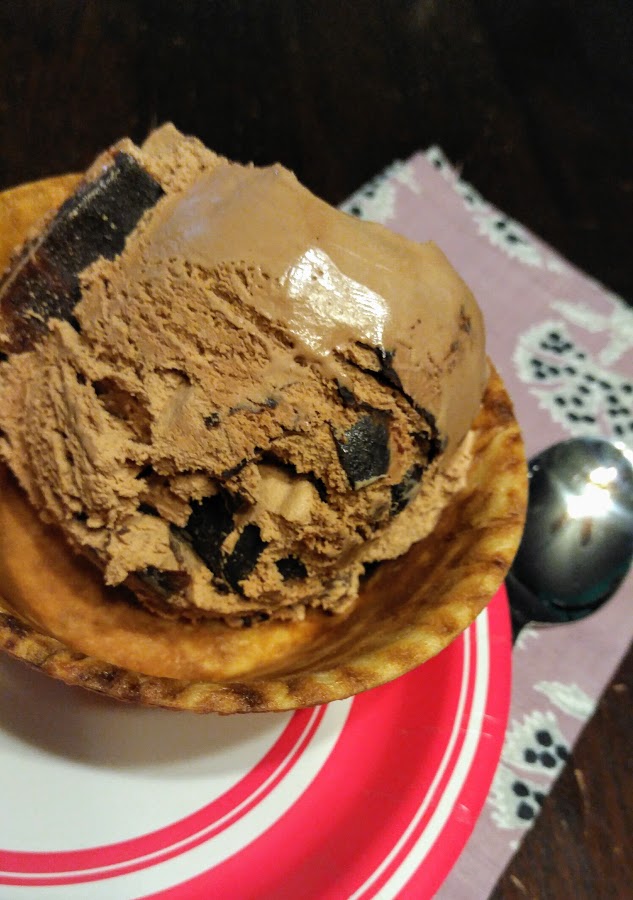 Submit your ice cream flavor ideas to enter for a chance to win a year's supply of Kemps ice cream. Kemps will select the best flavors from the Kemps Locally Crafted Sweepstakes and produce for purchase later this year. Plus, if you enter the Kemps Locally Crafted Sweepstakes you'll get a coupon for Kemps ice cream, which is a good thing, because after coming up with a new flavor you'll have ice cream on the brain. It's ok if I have ice cream for breakfast right now, right?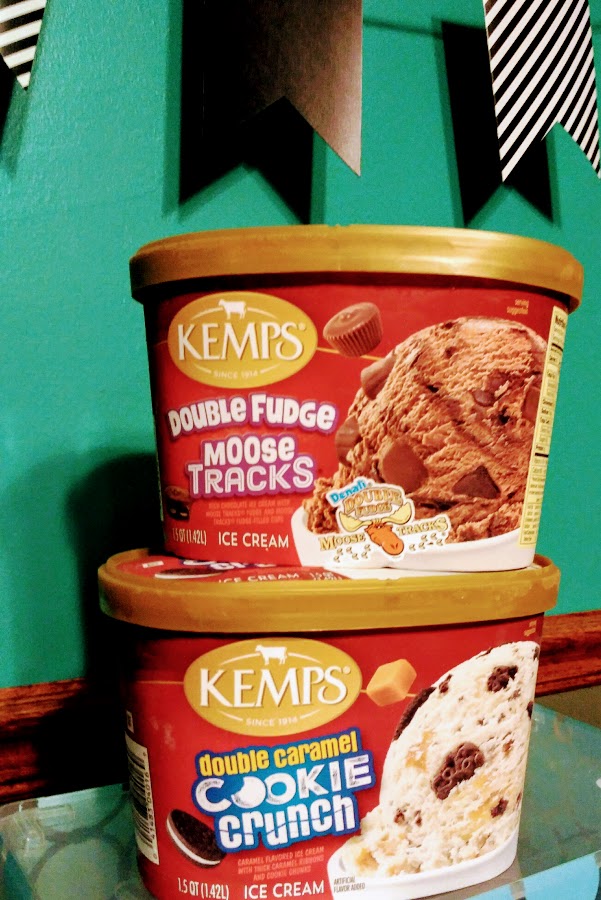 You'll also be entered to win the prize! One entry will be randomly selected to win 1 year supply of Kemps ice cream. Lucky! Get to entering, if you can't come up with a flavor use mine, because it sounds really good.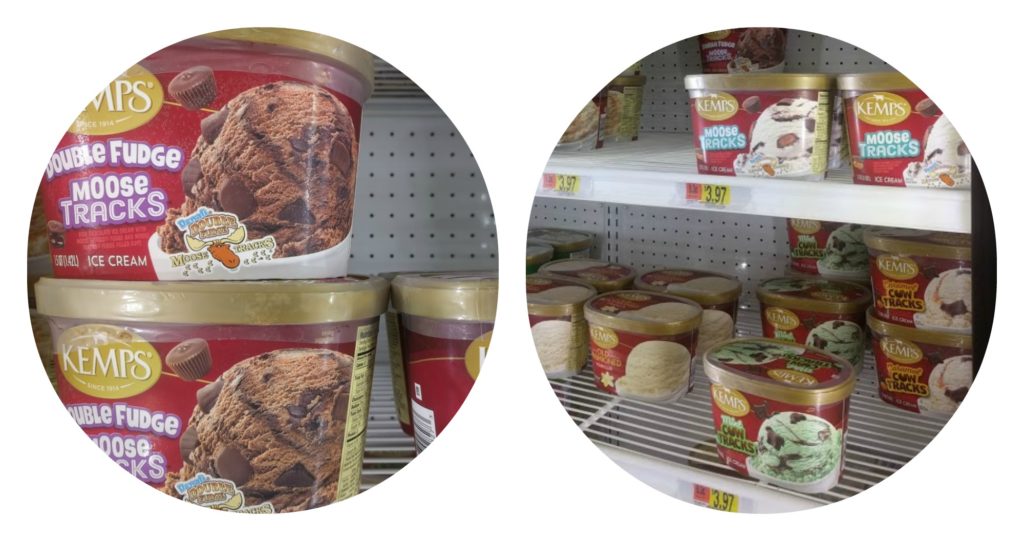 We bought our Kemps ice cream from Walmart, because we were already there for craft supplies, you can find Kemps in most big box retailers and grocery stores in Wisconsin and Minnesota. Make sure to check out the Kemps website and enter below!
#KempsLocallyCrafted #Sweepstakes (5/1 to 5/31)
Written by, Brittany, the geek behind the blog. I share lots of recipes, my thoughts on the latest tech gadgets, my favorite geeky games, and snippets of life as a Work-at-home mom.