Disclosure: This shop has been compensated by Collective Bias, Inc. and its advertiser. All opinions are mine alone. #NutrishFureverHome #CollectiveBias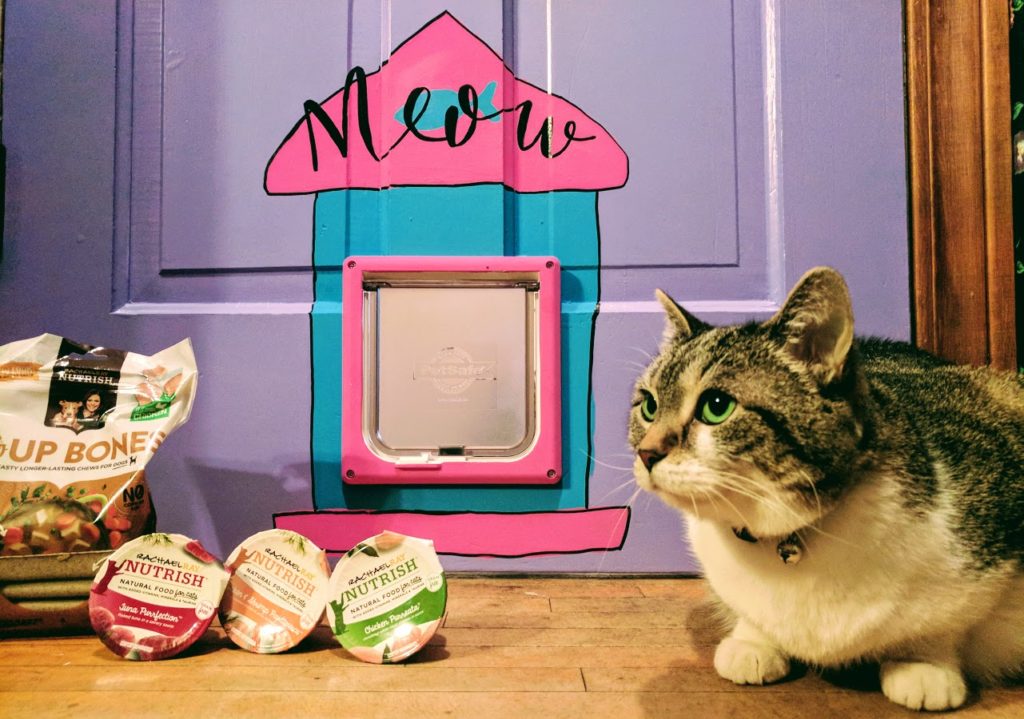 Lucy our little kitten found our way into our hearts this past Easter. Aliceana asked for a cat for Easter, and we said, "No, absolutely not. You already have a dog and a cat." Then Lucy showed up in our driveway the Thursday before Easter and now Aliceana has a playful companion at her side 24 hours a day, even when she's sleeping. Princess was rescued too, she was going to go back to the Humane Society and instead we took her in and couldn't imagine our mornings without her constant sassiness. Princess is the one modeling in the above picture, and yes she can get through the cat door no problem, she looks huge, but it's mostly lots and lots of fluffy fur.
Rachael Ray Nutrish is donating $250,000 during the month of October to help shelter pets in need. Rachael Ray™ Nutrish® Furever Home™: Helping Shelter Pets Find The Home They Deserve.
Enter the sweepstakes for a chance to win $25,000 and other prizes! Simply register your purchase at www.nutrishfureverhome.com.
The cash donation will be made in equal amounts to 3 organizations:
1) Big Dog Ranch Rescue, the largest no-kill dog rescue in the Southeastern United States
2) ASPCA (American Society for the Prevention of Cruelty to Animals®) A national leader in the areas of rescue, adoption, and welfare and has worked tirelessly for over 150 years to put an end to animal abuse and neglect.
3) North Shore Animal League, North Shore Animal League is the world's largest no-kill animal rescue and adoption organization.
We love Rachael Ray's Nutrish dog treats and wet cat food, we had to give Trio some treats too. Afterall the cat door is mostly to keep him out of the cats' areas. I love that whether intended for dogs or cats, Nutrish recipes are made with simple, wholesome ingredients like real meat or fish, and do not contain poultry by-product meal or fillers.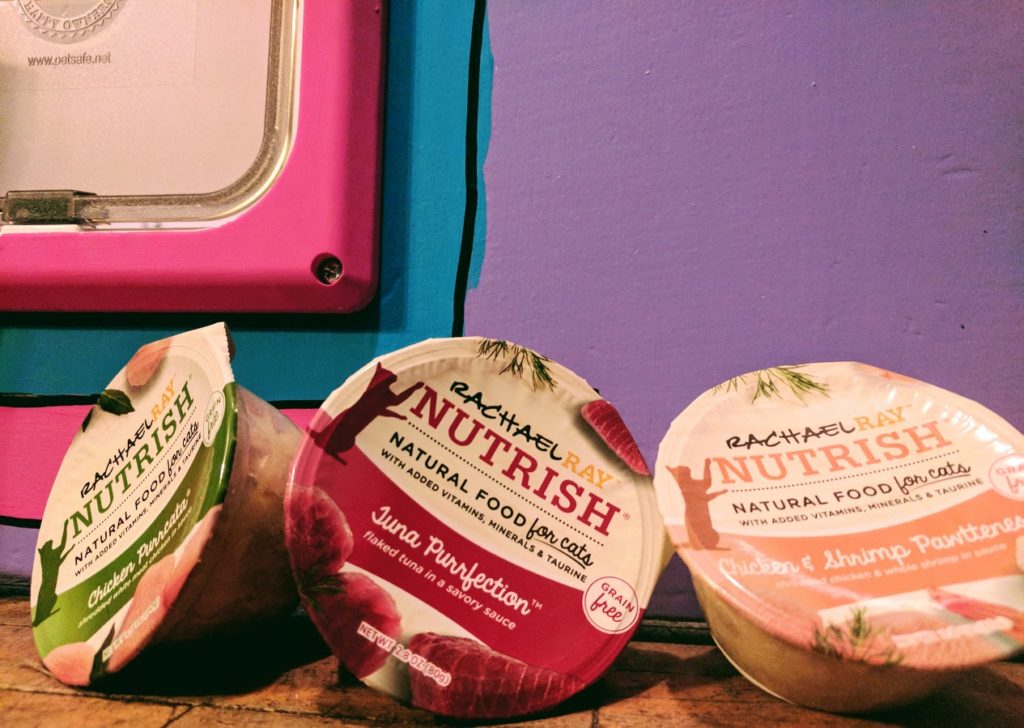 You can buy Nutrish products at most retailers, I found mine at Target.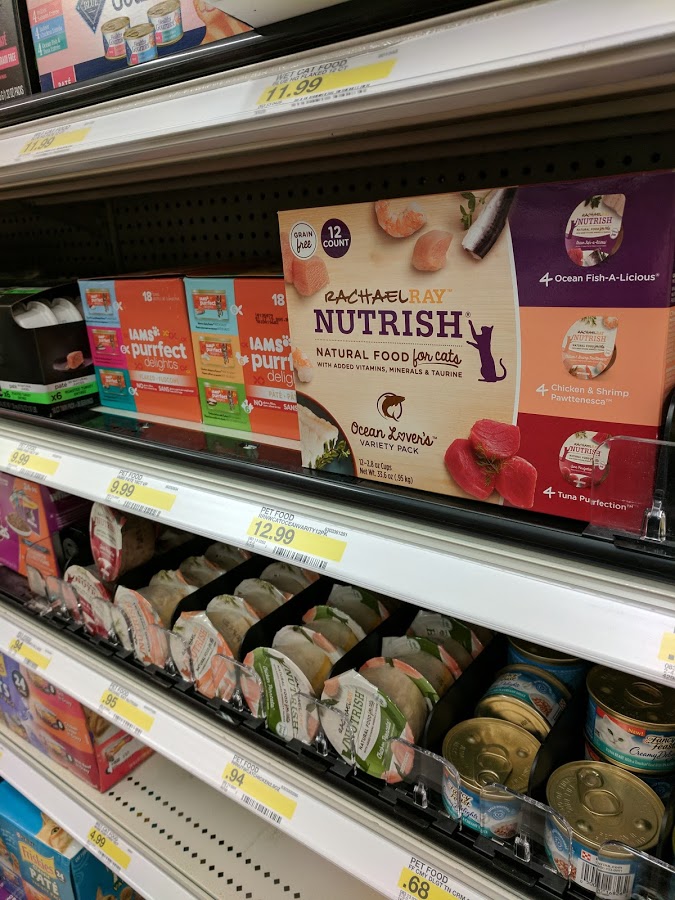 This week we got to work on a project just for our rescued cats. We wanted to move their spaces for food and litter boxes to the basement but didn't want to accidentally lock them in or out, so we decided a cat door would be our best route.
After researching cat doors and sizing out our cats we chose a simple door, all you really have to do is use a jigsaw to cut out the template and screw in the pieces, but I took it a few steps further to make it a lot cuter.
First off, we cut out the hole for the cat door then sanded, primed and painted our door a nice purple color.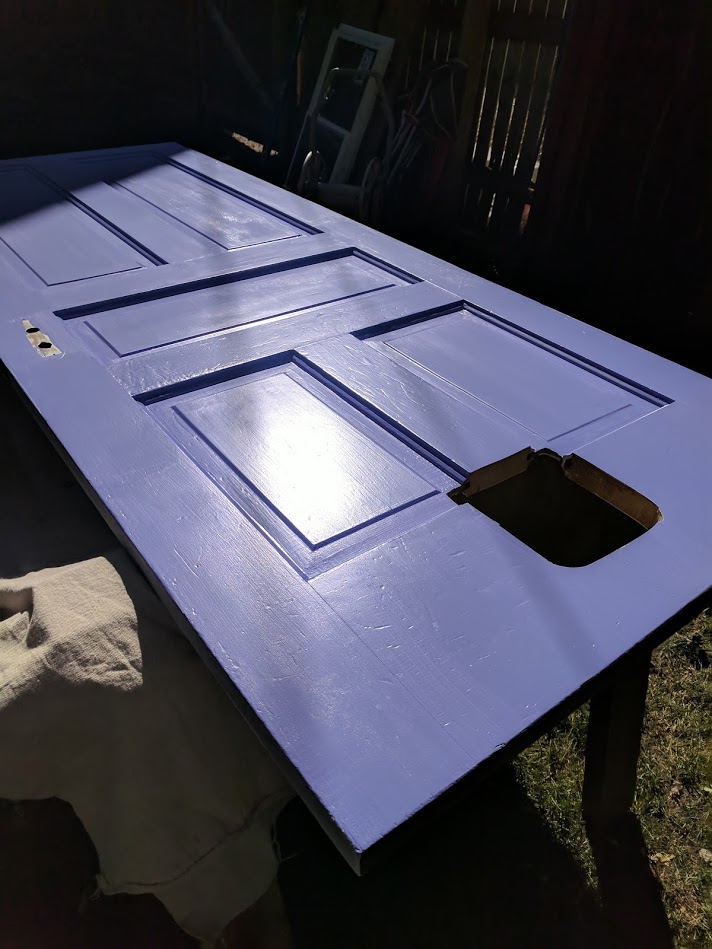 Then I painted a colorful house design on the door using some simple acrylic paints. I made a rectangle shape for a house shape, another pink rectangle, and a pink triangle. Then I painted a fish on the triangle "roof" of the house. I outlined the whole design with an acrylic paint marker and lettered the word "meow" on top. I decided going in that it would look better more cartoony, so I wouldn't stress over straight lines over the molding, and I like the effect.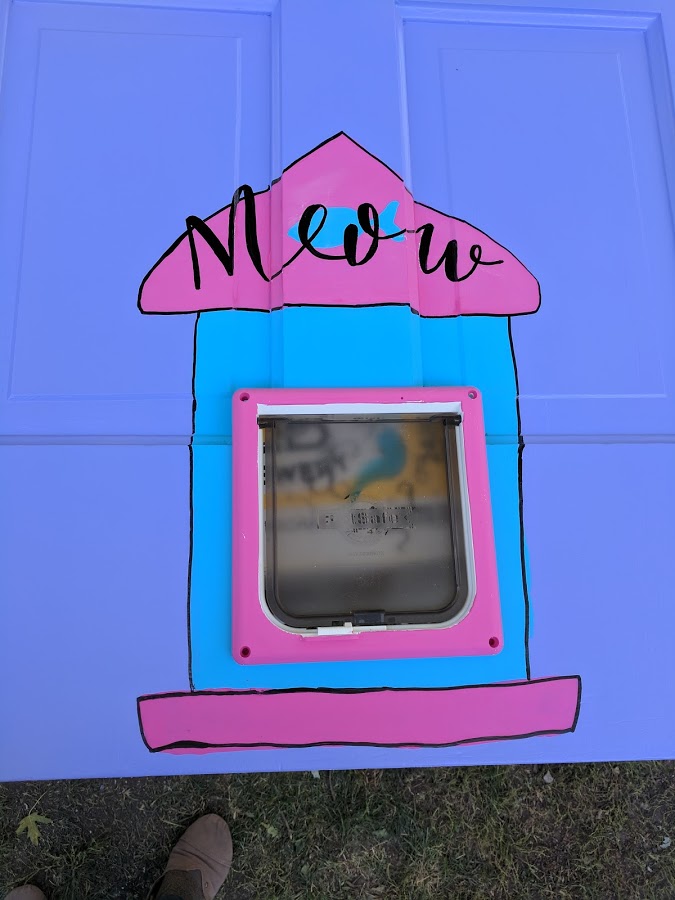 It was just a couple extra steps and it makes it look so much more inviting than your standard white cat door.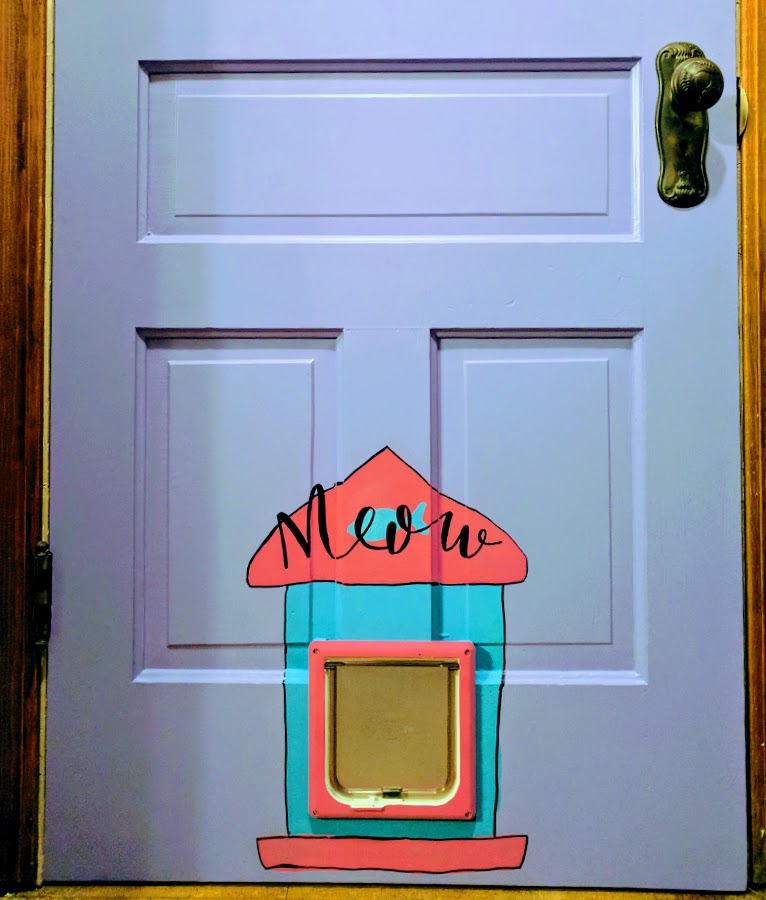 The cats loved it. I sat on the other side of the door coaxing them to come through for the first time, it took daring Lucy 2 minutes before she was through, Princess took 6 full minutes of convincing. Now they go in and out like it's a fun house, they love being able to explore all three levels of our house now. Lucy likes to zoom in and out, and she doesn't model for pictures as nicely.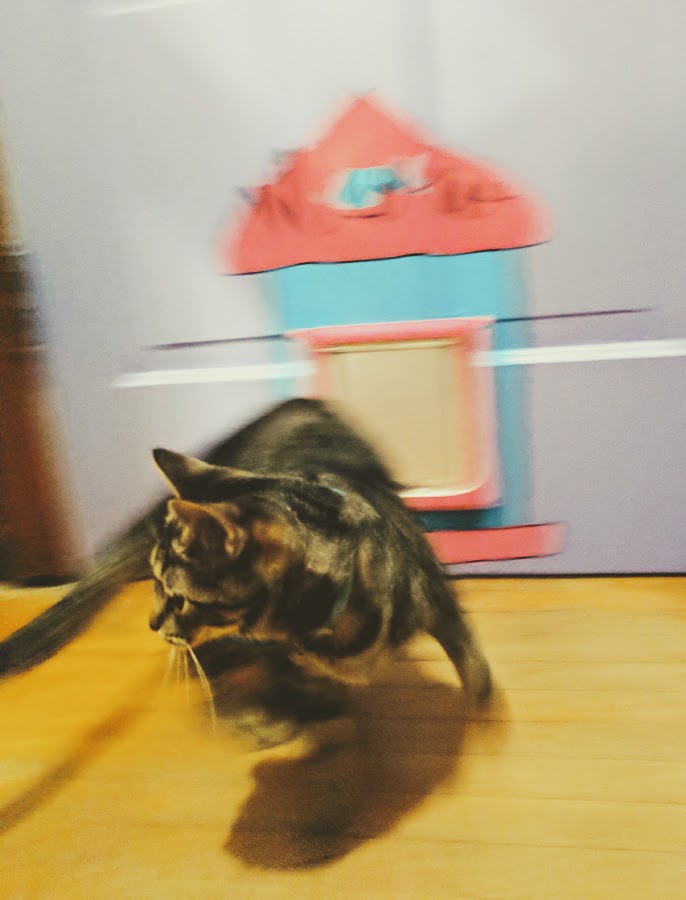 Interested in the sweepstakes? Here are the Details:
Sweepstakes begins on October 1, 2017 at 12:00:00 a.m. Eastern Time ("ET") and ends on October 31, 2017 at 11:59:59 p.m. ET (the "Sweepstakes Period").
To Enter Online: Purchase any Nutrish®-only product during the Sweepstakes Period, then visit www.nutrishfureverhome.com and follow the on-screen instructions to complete the registration form with your contact information, including email address. Then upload a digital photo of your original purchase receipt the Nutrish product circled to receive one entry into the Sweepstakes.
To Enter without Purchase. Open to legal residents of 50 U.S/D.C.,18+ (19+ in AL&NE). Ends 10/31/17 at 11:59:59 p.m. ET. To enter without purchase by mail and for Official Rules: www.nutrishfureverhome.com
Grand Prize: $25,000 and a one-year supply of Nutrish® dry dog food or one year worth of Nutrish® dry cat.
THREE (3) First Prizes: $5,000 and a one-year supply of Nutrish® dry dog food or one year worth of Nutrish® dry cat.
Are any of your pets rescues? Tell me about them in the comments below!
Written by, Brittany, the geek behind the blog. I share lots of recipes, my thoughts on the latest tech gadgets, my favorite geeky games, and snippets of life as a Work-at-home mom.