Board games have evolved, a lot, since the days of Monopoly and LIFE. We have cooperative games that encourage working together, games that require a bit of math, and so many games that require logic and decision making.
They come in all shapes and sizes, they have some of the best themes too. Whatever you're interested in, there's a board game with that theme, I almost guarantee it.
Even if you're obsessed with quilting.
I thought I would put together a list of board games that we absolutely love playing with our grade school aged family members.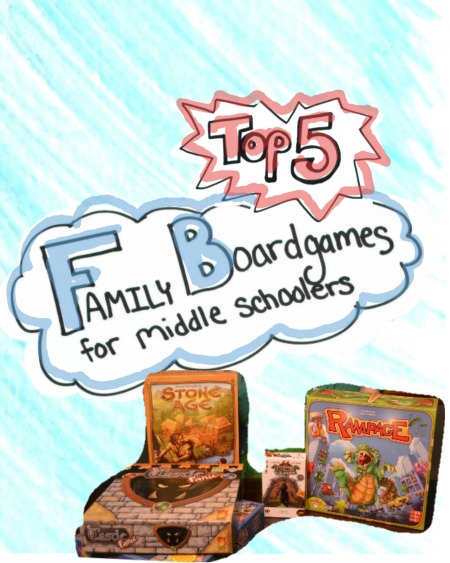 Here's a quick video where I recap these, you know…if you don't feel like reading.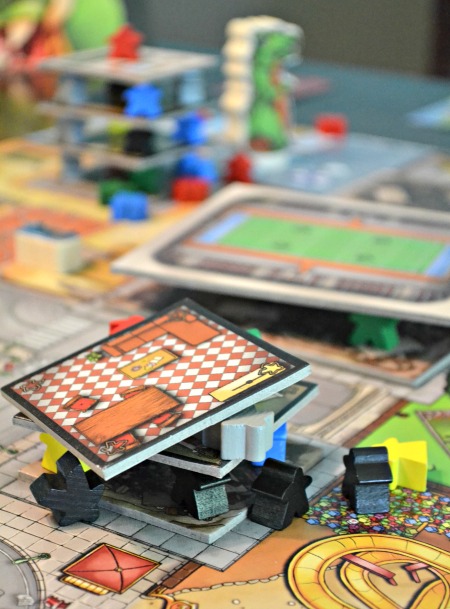 We'll start with a nice light game with a fun theme. Set the board up with little meeples (wooden people.) These meeples support the buildings (board game logic.) You're playing as a Godzilla-like creature with one goal. Destroy the city and all the meeples.
Take turns blowing, flicking pieces, and dropping your creature to create chaos and collect meeples. This is a great game to get family game night going.
Buy Rampage
(or Terror in Meeple City
, same game different name)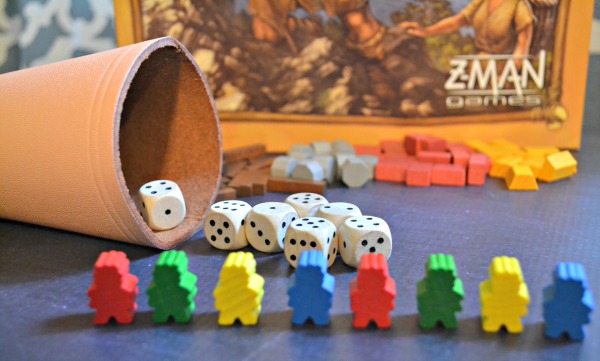 Stone Age is a worker placement game, that's scary gamer speak for a game where you have little worker meeples that you place in sections of the board to perform actions for you. In Stone Age you're working to gather components like wood, stone, and even gold to build huts. All the while you have to make sure your family is well fed.
We love playing this game with the younger crowd because it teaches decision making and even some simple division.
Buy Stone Age
here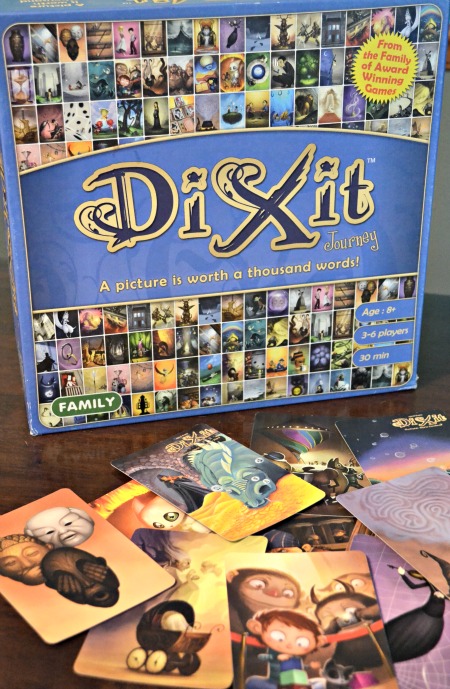 If you want your kids to use their imagination, get Dixit. In Dixit you look at your hand, find a card you find interesting and tell your fellow players a word, phrase, or sound that you think describes the picture and place it face down. Each player places a card from their hand that might also fit the way you described your card. Mix the cards up and reveal them. Now it's the other players job to figure out which card was yours and points are divvied up accordingly.
It's a fantastic game for the creative type, and the artwork is beautifully whimsical.
Buy Dixit
Here
This game, is actually a lot like playing a geeky version of chicken. During your turn you look at a monster card and decide to put it in the dungeon, or take a piece of equipment away from the character that will go through the dungeon. The twist, you could potentially be the one that goes through the dungeon, so tread carefully.
Buy Welcome to the Dungeon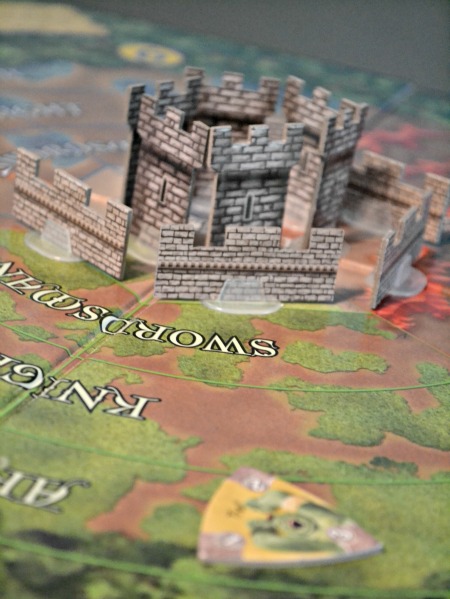 If you're not in the mood to play against each other, how about you work together to defeat the creatures trying to take over the board and destroy the castle? That's Castle Panic, the game where you take turns working together to defeat evil monsters by slaying them with cards that have knights, archers, and other helpful allies on them.
Buy Castle Panic
These are just a few of the games that I think are absolutely great to play with those tweens in grade school.
Make sure you follow along on our YouTube channel to see more games that you can add to your family game night!