Better Than Take Out Sesame Chicken
Chinese take out is a weakness for our entire family, it's the best. It gets so pricey though, we spend a small fortune every time we order take out. It could be because we can't resist ordering extra egg rolls, then there's the days you want crab rangoon, and the major splurge days when you need fried donuts. We're foodies and it's costly.
I normally avoid making Asian style dishes for fear that I won't do them justice, but I went out of my comfort zone and whipped up an Asian style sesame chicken sauce.
Of course you need something amazing to soak up the sauce so I took some skin-on chicken breast cut into bite sized chunks, coated them in a simple and savory batter, and fried them in olive oil. Keeping the skin on the chicken was definitely the best move, it was so flavorful.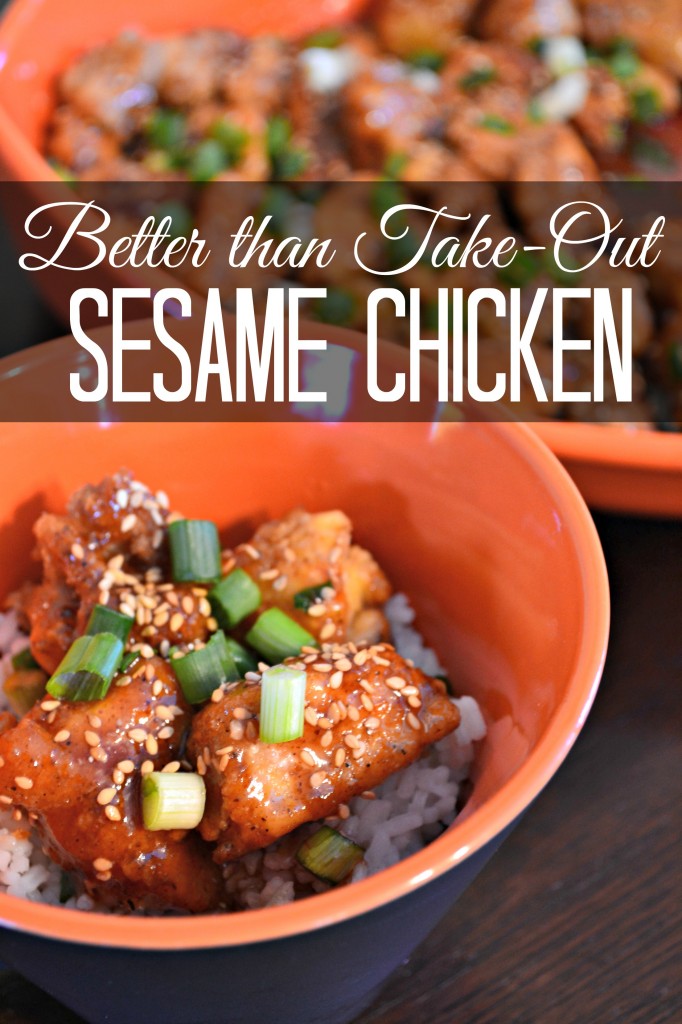 When you add the sauce you have pure bliss, I even (very accurately) described this dish as a "foodgasm" on Instagram. I can't even describe just how delicious this meal was. I think I could eat this everyday and be happy. We might even end up deleting the local Chinese take out's phone number out of our phones (told you, we're foodies.)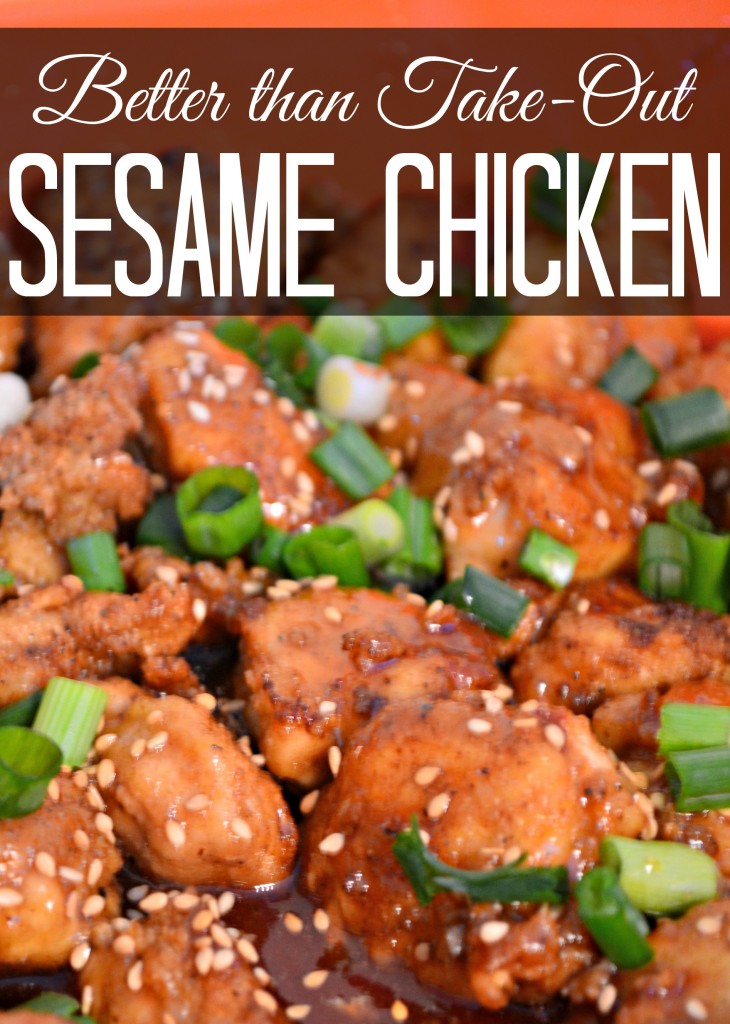 I loved that this was an Asian style dish that I was comfortable feeding Aliceana, normally the sauces are too spicy for her. This sauce has just enough spice to add flavor while still being kid-friendly.
You can substitute soy sauce instead of using raw coconut aminos, but you might want to use a little less. Personally, I wouldn't change this recipe and it's way healthier with the raw coconut aminos which you can find at your local health food store or here's an Amazon affiliate link:
Raw Coconut Aminos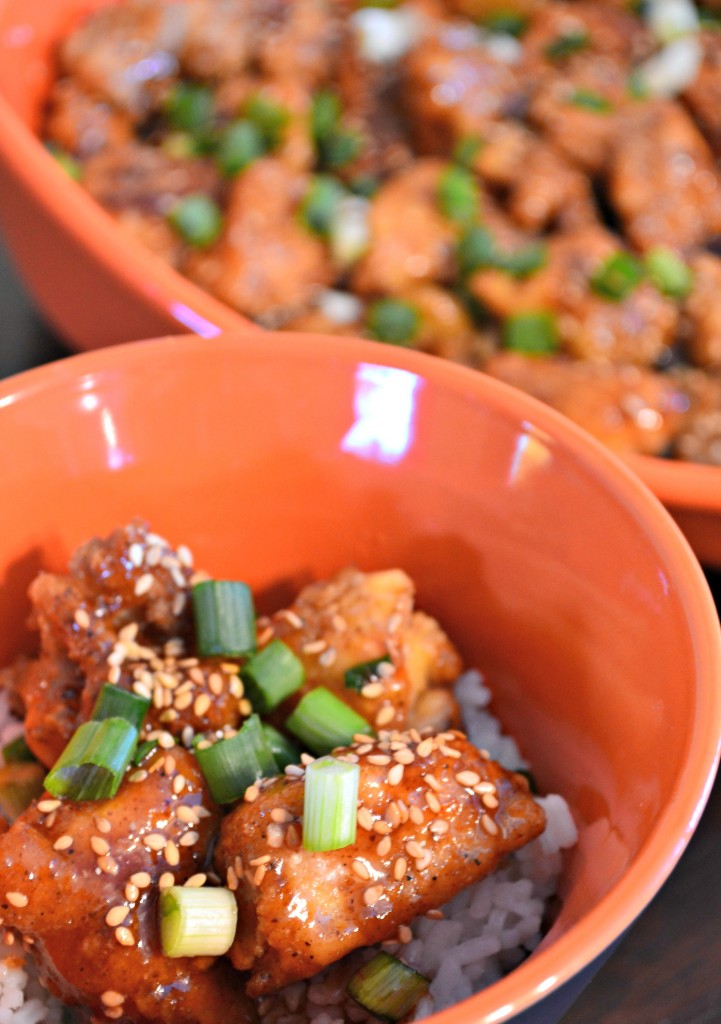 Here's the recipe, you'll thank me later. I promise!
[kitchenbug-your-recipe-appears-here-17815]
What do you order when you get Chinese take out?