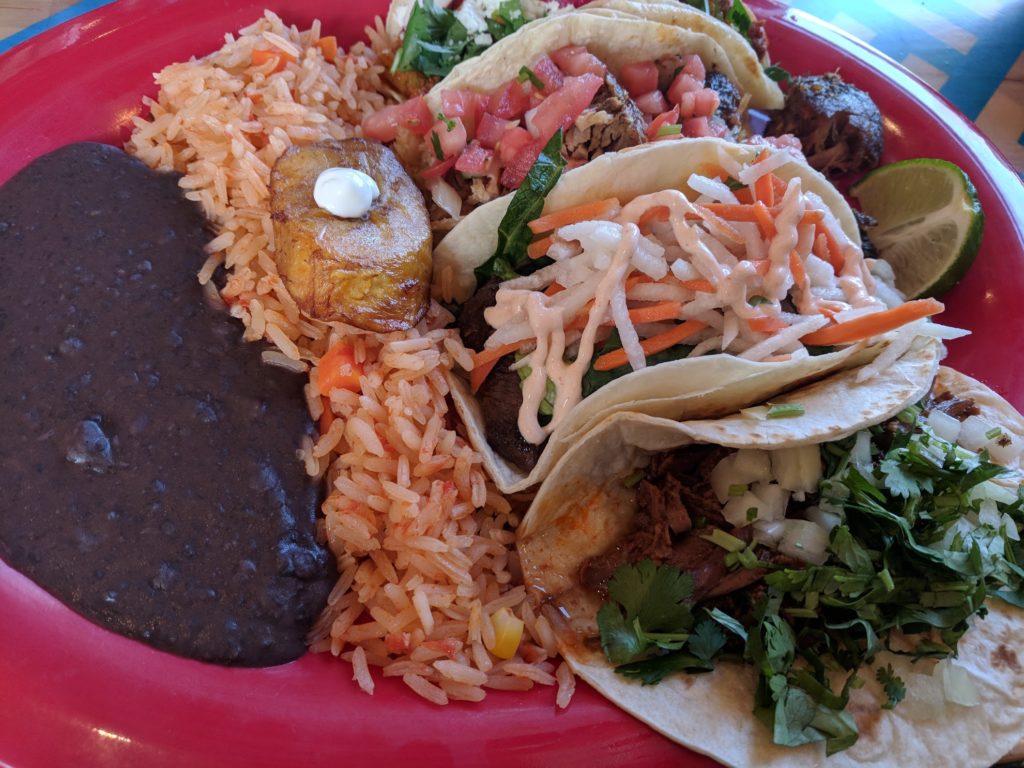 The other day we were in Milwaukee and wanted to try something new. So we headed to the original location of BelAir Cantina for an extremely satisfying lunch. It's such a fun location, it almost feels like you're in sunny California, there's a lot of bright decor and mismatched art and the building itself looks like a surf shack, you can't miss it on Water Street. BelAir Cantina has some traditional Mexican dishes, but they also have a lot of fun fusions to try. When you get there and the menus are caked full of guac and salsa, you know you're in the right place. Speaking of salsa, when you get there you'll be served chips and 3 different types of salsa.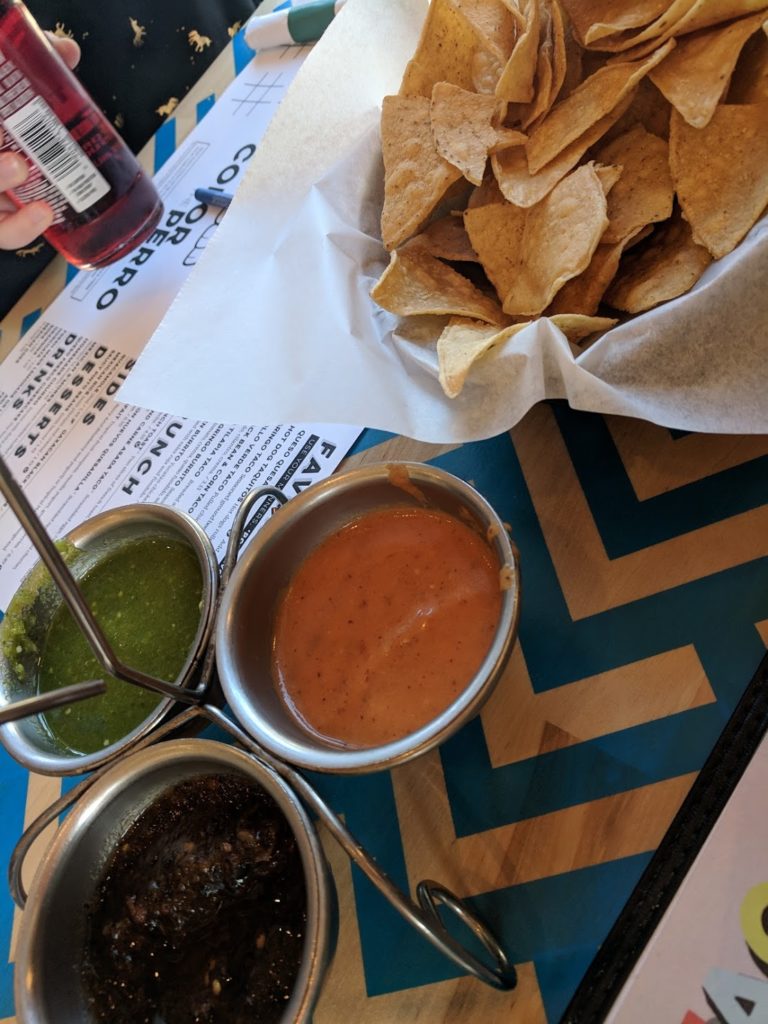 Our food was amazing, I went for the tacos (pictured at the top of this article) so I could try a little bit of everything. I tried Korean beef, housemade chorizo, barbacoa, and I ordered the carnitas for Aliceana because she wanted to try a taco too. My favorite was actually the barbacoa it's made with Modelo, orange soda and Coca-Cola, raw onion, and cilantro. It was just as good, if not better than it sounds.

Now that's a burrito. AJ had the Korean beef burrito and loved it. The burrito features; Spicy-sweet marinated beef, rice, black or pinto beans, lettuce, Sriracha crema, lime vinaigrette slaw, grilled jicama slaw, salsa roja, and fundido.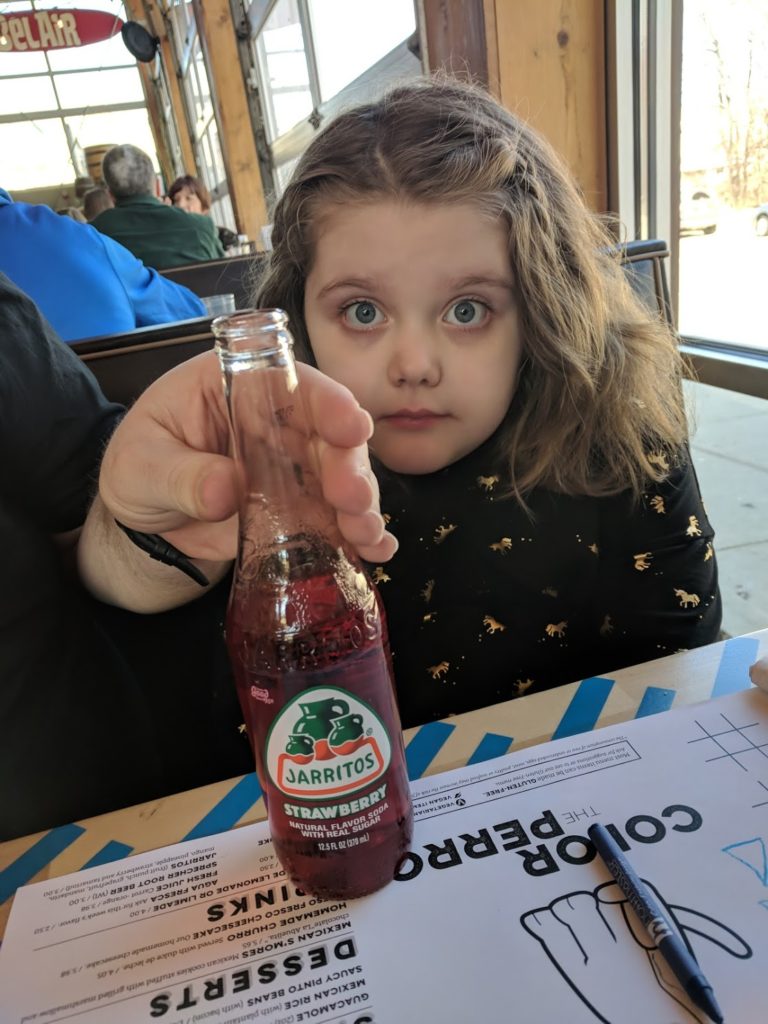 Aliceana was super impressed with her strawberry soda. But more impressed with her hot dog taquitos, yep, hot dog taquitos are a thing at BelAir Cantina. She loved these so much that she basically forgot about the taco she had me order, her crispy pork carnitas was so good. I kept picking at it and think I might have to order it myself next time.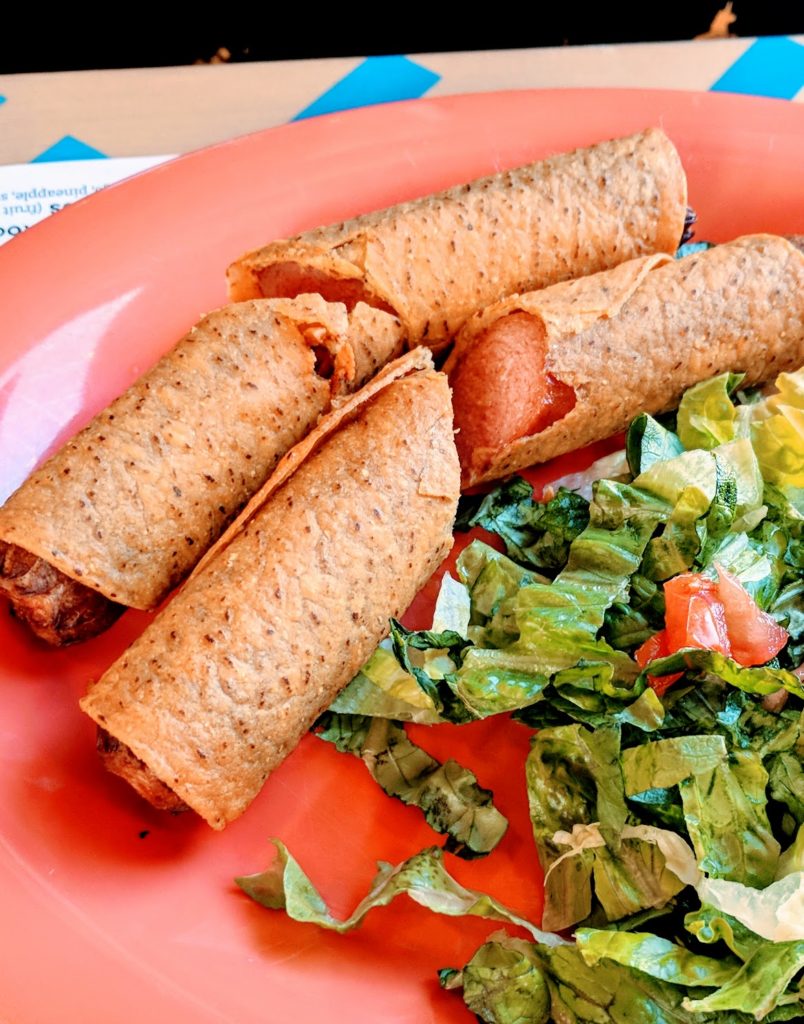 We had such a good time and awesome food. I definitely think we'll be stopping in here again, there's a lot more tacos to try. I think next time I'll go for the lobster and shrimp mac and cheese tacos.  Make sure to check out BelAir Cantina next time you're in Milwaukee.
Written by, Brittany, the geek behind the blog. I share lots of recipes, my thoughts on the latest tech gadgets, my favorite geeky games, and snippets of life as a Work-at-home mom.