We're visiting the twin cities this week, we're staying at the Hyatt Place in Downtown Saint Paul, and it's amazing, we booked the room for a steal on Expedia. and our very first stop was the Bell Museum of Natural History in Minneapolis, Minnesota. First of all, this museum is right in the middle of the University of Michigan campus, actually it's a part of the campus, as in, if you go there on a weekday when classes are in session you'll see students on the museum steps, next to the exhibits, and in the hallways all working on homework (or probably Facebooking) between classes or waiting for their next class in one of the classrooms in the museum. It's really quite odd, and we felt a little out of place at first.
Then we got further into the exhibits, and we realized that, this museum was basically just a place to see all kinds of taxidermied animals that you would find in Minnesota. Which is pretty boring for a 4 year old, and it brings up the old, "What's the deal with these animals?" "Are they statues?" questions.
Then you explain that they were animals, then they died, and now they're stuffed animals. It's all a little awkward.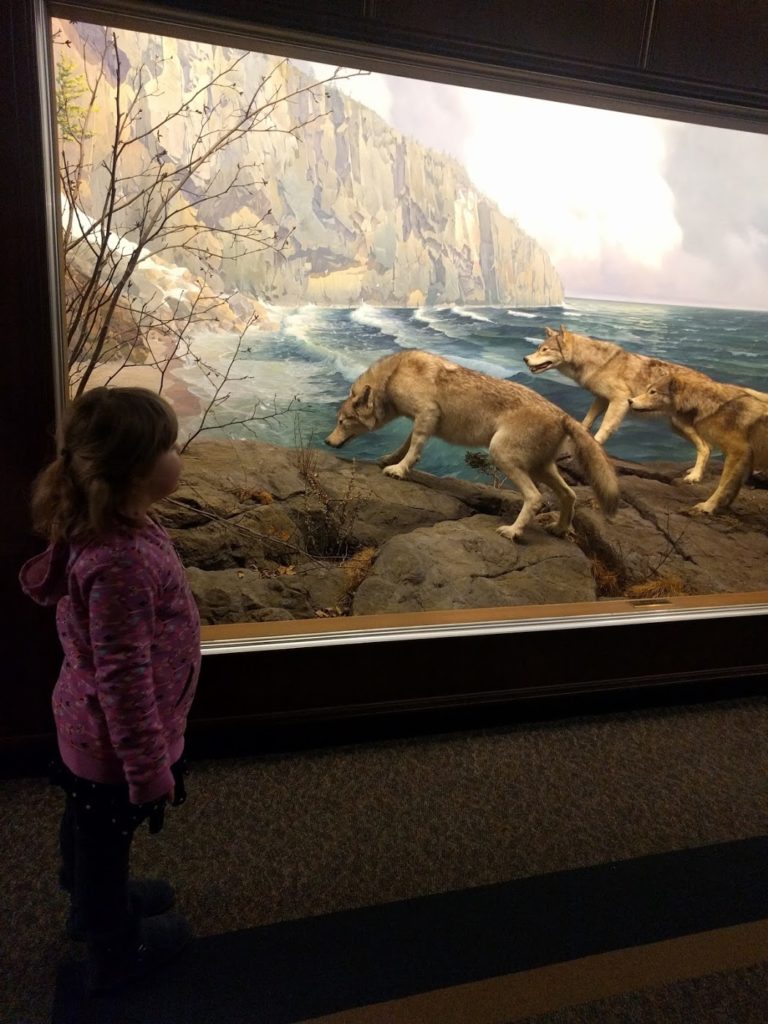 This was literally a wall of taxidermied animals, it was one of many.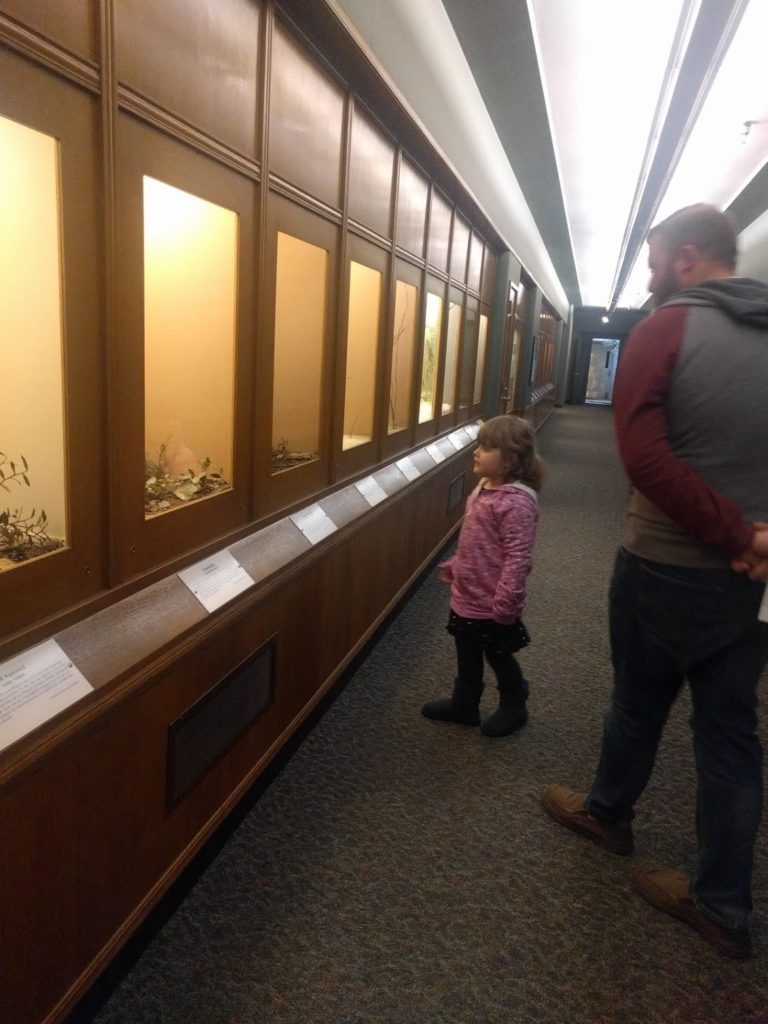 After we got to the 2nd floor we lost her, I mean, now physically, just mentally. She couldn't handle looking at another taxidermied animal. So we went to the "Touch and See" room, and the Bell Museum of Natural History totally redeemed itself.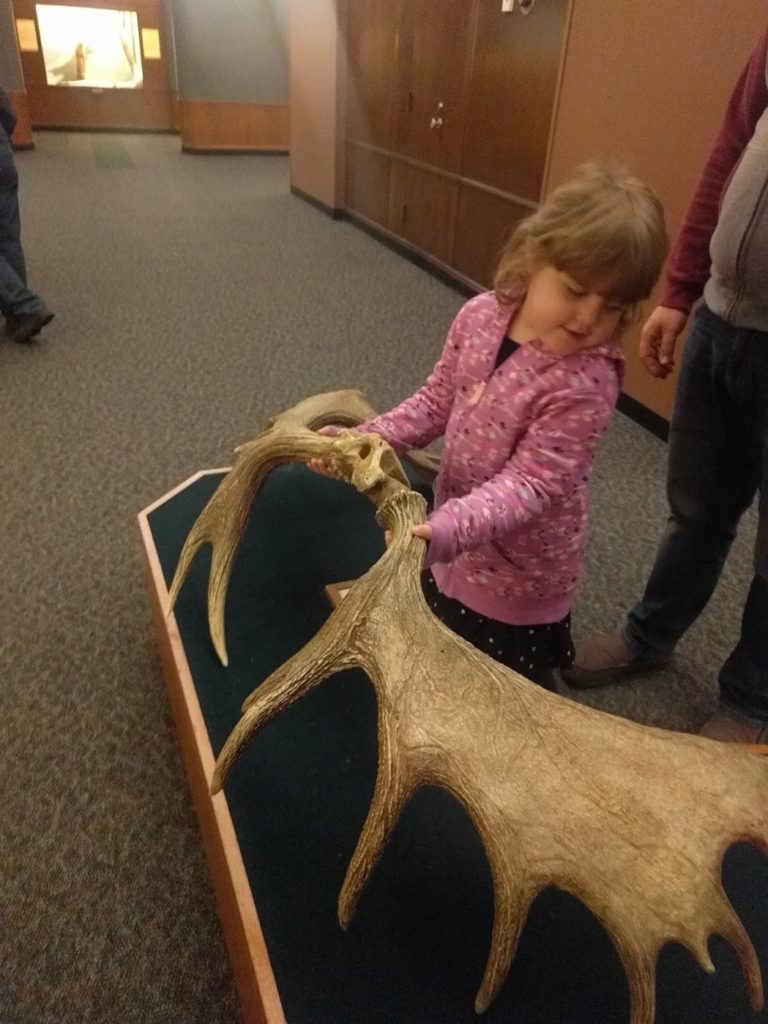 They had fun living reptiles to observe, and if you ask nicely, they'll take them out of the cage so you can touch them. Aliceana touched a real live snake, then she screamed a high pitch girly scream.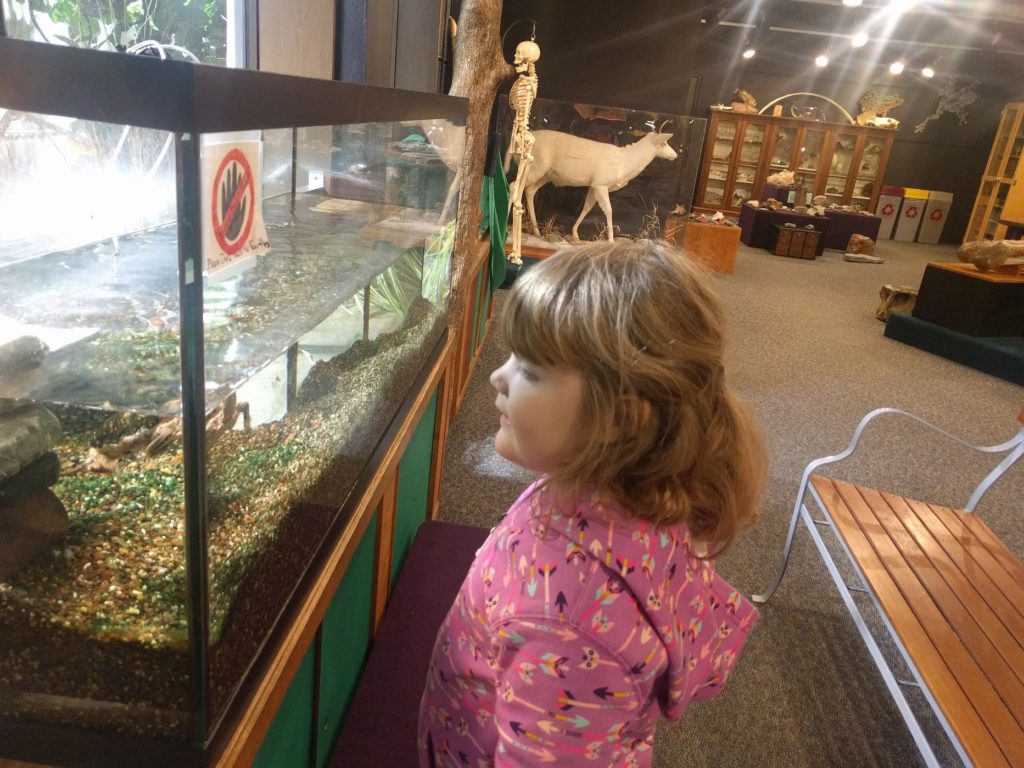 All of the animals up there were curious and roaming around. You had extremely active turtles, geckos, and fast moving snakes to watch.
They have all kinds of pelts and furs and stuff like that to touch, it's really quite cool and interactive. The room was huge too, there were so many things to explore and staff to help explain things.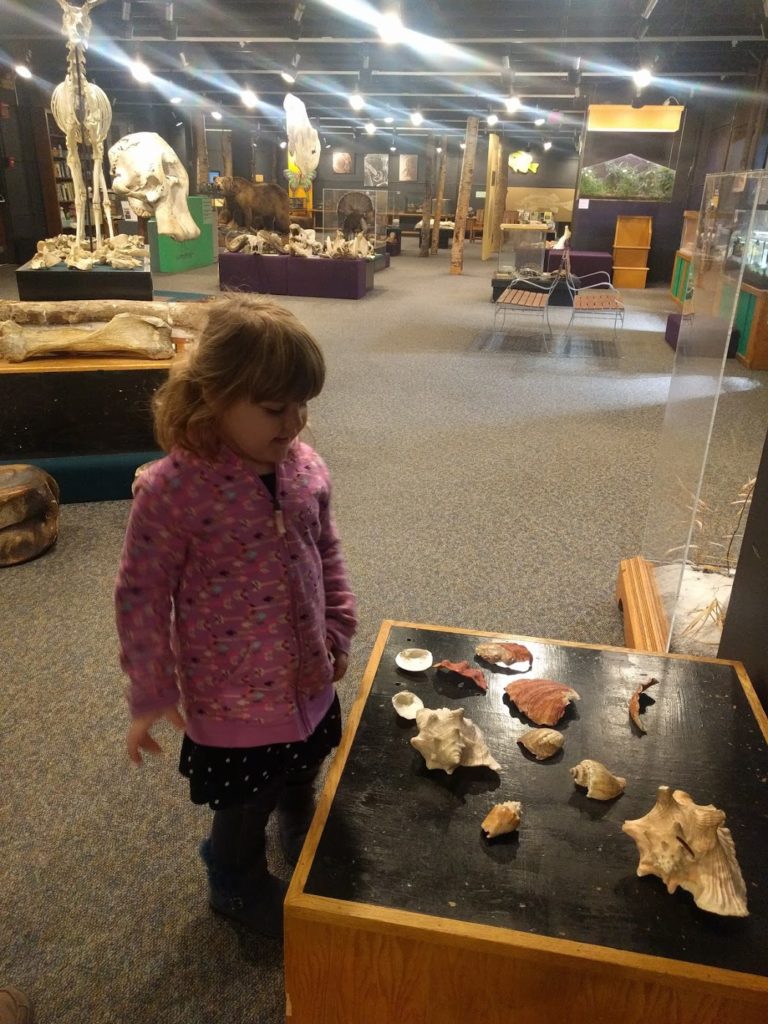 Maybe I was a bit harsh about it being full of taxidermied everything, it is a very historical museum. One exhibit dated all the way back to 1925! Also, the museum is getting a huge update and will be moving in 2018 to a new modern building in Saint Paul, so if taxidermy is your thing hurry up and visit before the big move, I'm sure the exhibits might get an upgrade along the way and you won't be able to see this gem in it's full original glory.
Heading on a trip? I personally recommend using Expedia, it's almost always the cheapest option and it's so simple, I even love using the app. If you use our link to book, we'll be able to afford to go on more trips to see even more dead animals, or maybe even something cooler.
Written by, Brittany, the geek behind the blog. I share lots of recipes, my thoughts on the latest tech gadgets, my favorite geeky games, and snippets of life as a Work-at-home mom.