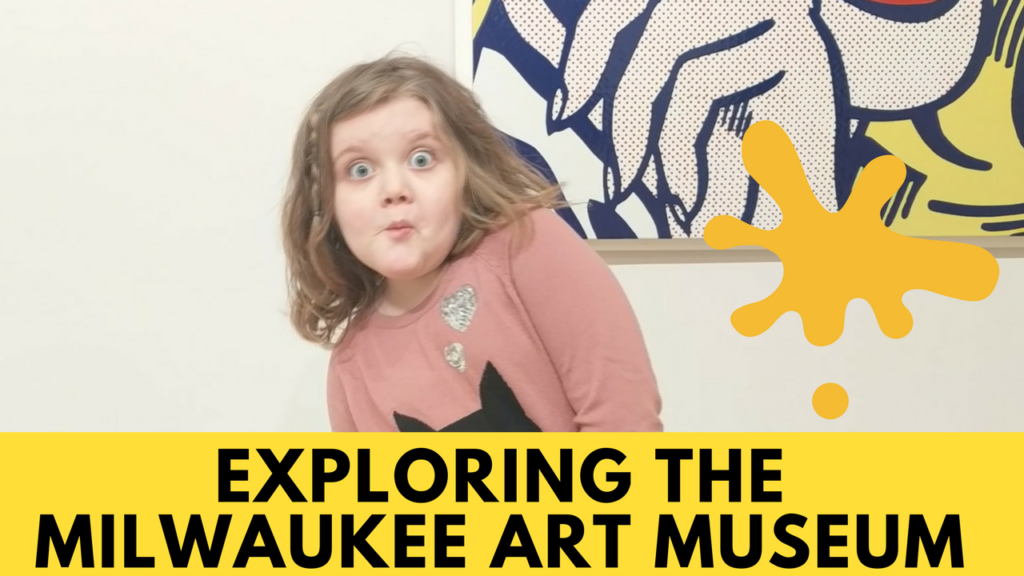 One of our favorite places to visit is the Milwaukee Art Museum. They have such a great collection and we always find something new to enjoy, and we always have to stop at our favorite pieces.
If you're looking for something new and interesting find a security guard, they're incredibly helpful and they make our trips so much more fun. We've found several hidden places that we wouldn't have known about without the friendly staff. We're always there with Aliceana and they always make sure we've seen the coolest nearby pieces or secrets.
In fact, last time we were there she was looking at the famous janitor statue and the security guard told Aliceana to lean against the wall in the same pose.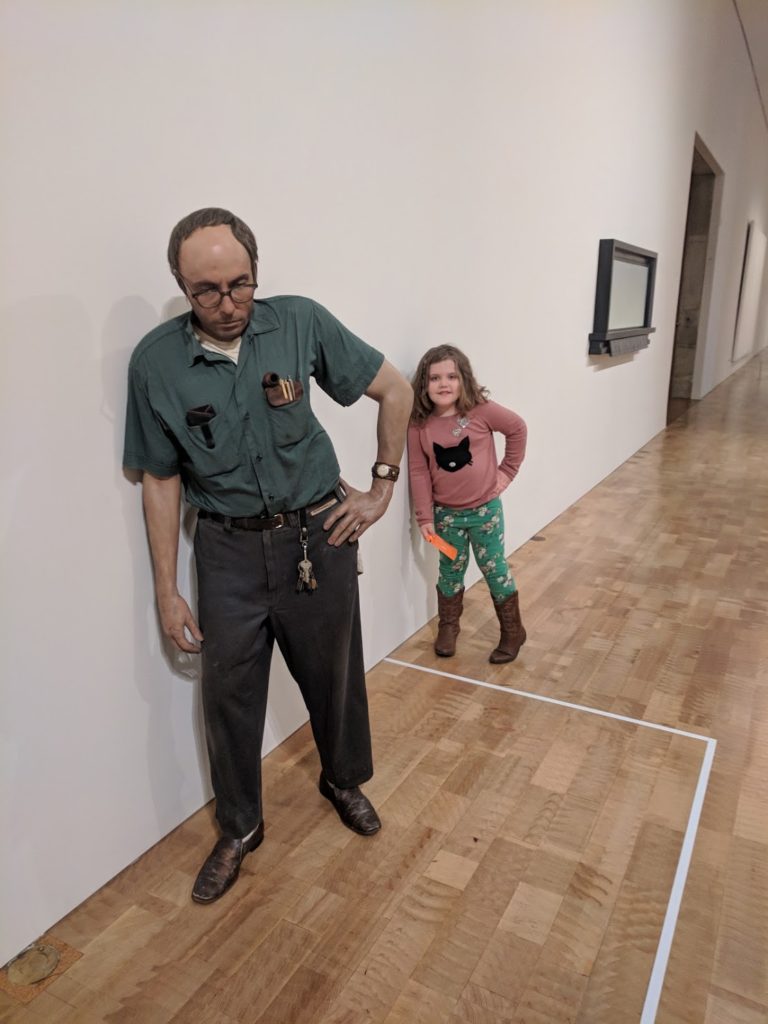 Here's a video of Aliceana exploring the art museum, she stopped by Crying Girl, played on an art installation (it was a playground piece) and did a little dance on another piece of art. She's a better dancer than I'll ever be. Enjoy and don't forget to subscribe to Gator School on YouTube.
Written by, Brittany, the geek behind the blog. I share lots of recipes, my thoughts on the latest tech gadgets, my favorite geeky games, and snippets of life as a Work-at-home mom.