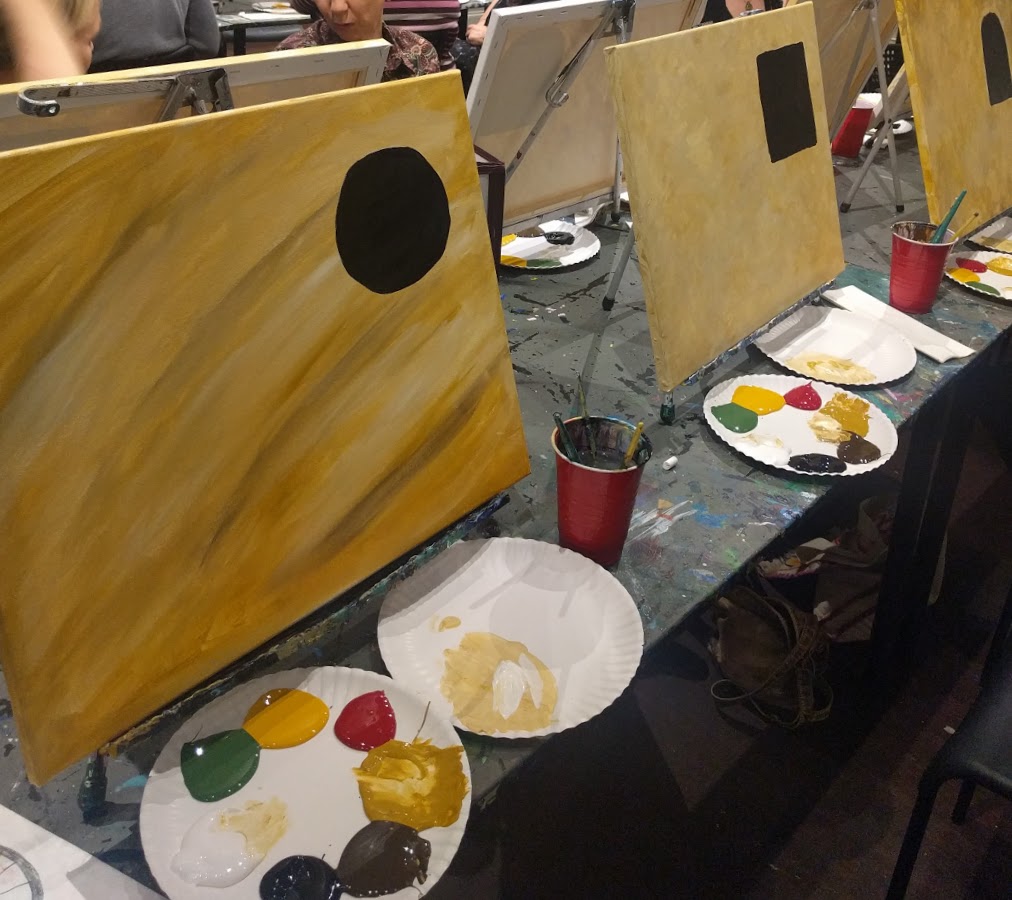 Last night we had a bit of a girls night out at Arte Wine & Painting Studio tucked into an adorable area of Wauwatosa, which is basically Milwaukee.
It was so much fun, I was extremely nervous, because the picture we were painting included an intricate bike, and I'm terrible at those step-by-step drawing books that I always tried back in the day, so I wasn't too confident in being able to paint a bike. After seeing the example painting when we got there I was even more nervous and said so out loud, but the instructor heard me and said, "You'll do great, especially after a glass of wine or two." It's true alcohol definitely does help your painting confidence.
First you start off with a background. I chose some fun wispy strokes while others did more of a smaller pattern that gave it a bit of a sponge paint kind of effect. We jammed out to some crazy fun hits from the 90's and 2000's while painting and letting our paintings dry, drying time is drinking time!
Oh, did I mention they had wine, craft beer, ciders, sangrias, and signature cocktails? We were sold on the pumpkin spice margaritas, which were a bit more like a martini, but still so good. Any drink topped with whipped cream is a winner.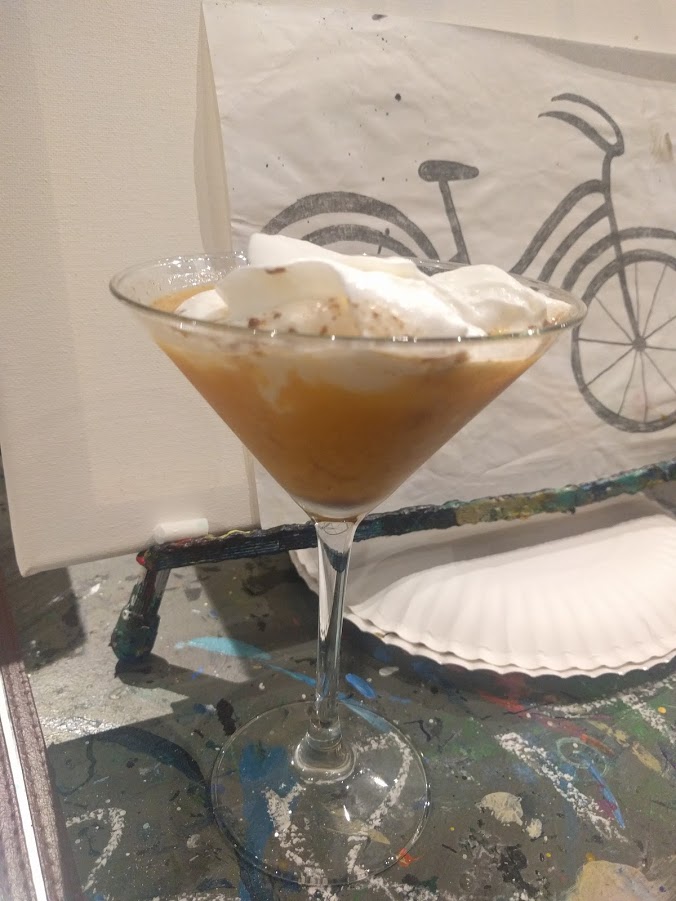 The step by step process really helped, even when we got to the bike. We had pictures of the bike to use for reference and the instructor let us know where to put each stroke. Oh, and we started drawing the bike with very forgiving white chalk, so that helped, a lot.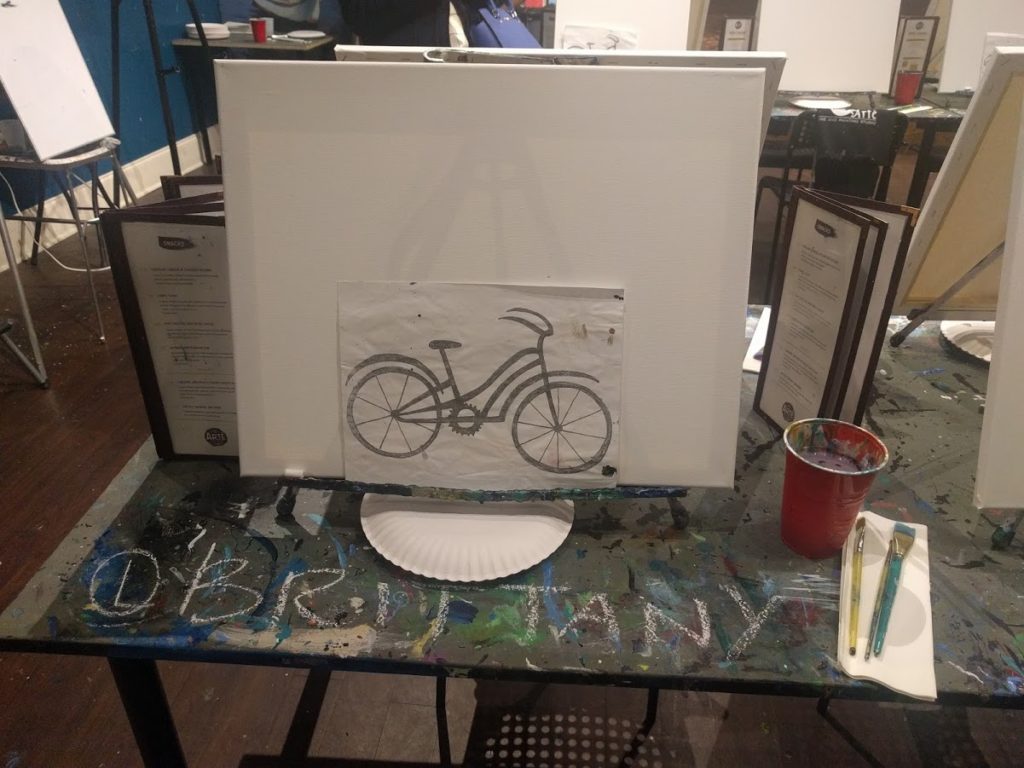 At the end we learned some fun brush strokes to create grass and how to blend colors to create a pretty floral arrangement coming out of our Tuscan windows.
I think my favorite part was the fact that we could decide to paint however we wanted. I made a circular window, while my friends made a rectangle and arched window, and they all looked fantastic. My art was a little more abstract and bold, partially because that's the style I like and partially because I'm the type of person that just goes for it instead of paying attention to every single detail.
Overall, it was a pretty awesome operation. There was 1 instructor, 1 server, and 1 bartender and they made quite an awesome team, everyone that works at Arte is some sort of artist and they all have at least 4 year art degrees, so they definitely know their stuff.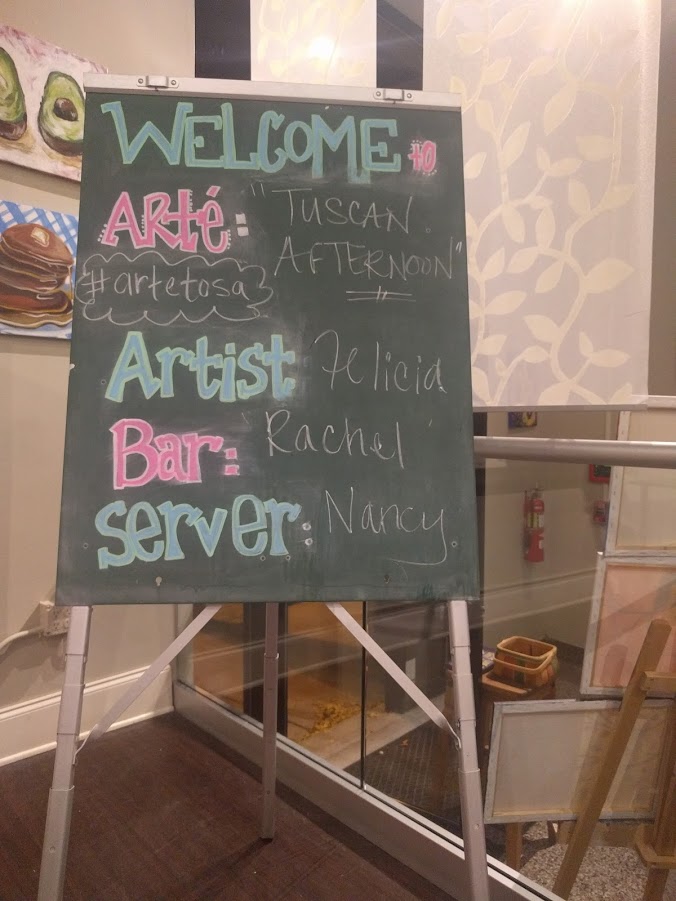 So that was it, it was super fun and I definitely plan on going back, I think it would be hilarious to see how well AJ would be at a painting like this. He has an incredibly steady hand, but he's a terrible listener and doesn't pay attention to instructions. Maybe that's where Aliceana gets it from.
AJ liked my painting so much that he hung it up…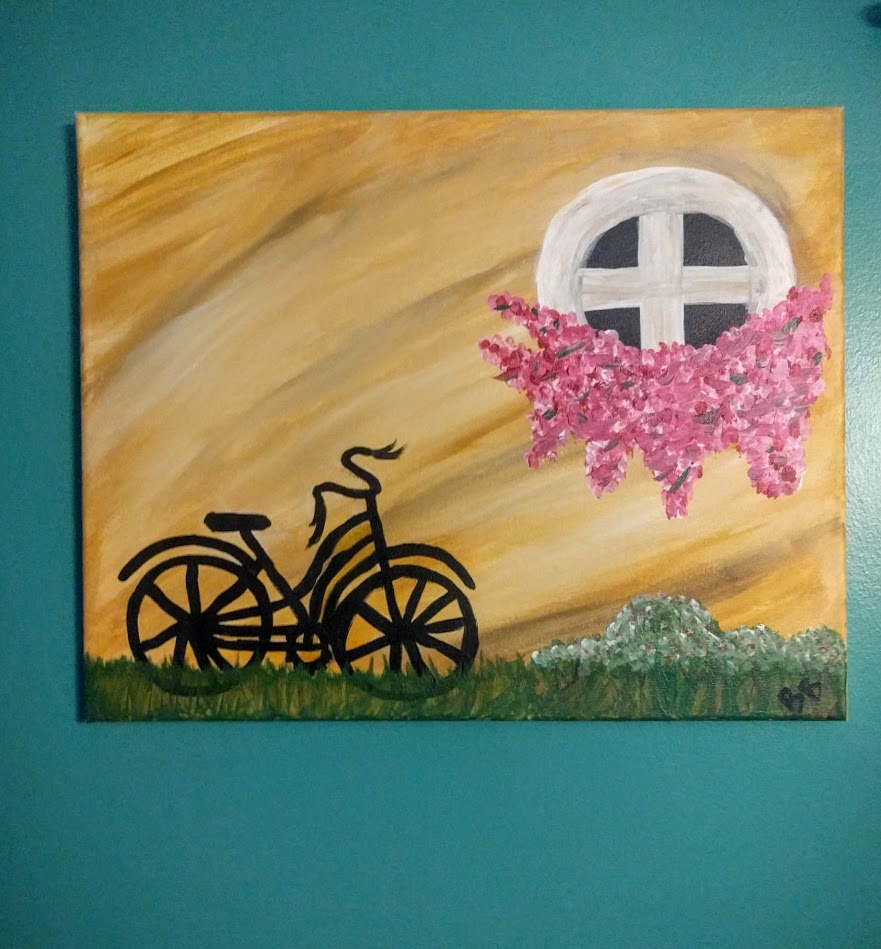 Written by, Brittany, the geek behind the blog. I share lots of recipes, my thoughts on the latest tech gadgets, my favorite geeky games, and snippets of life as a Work-at-home mom.