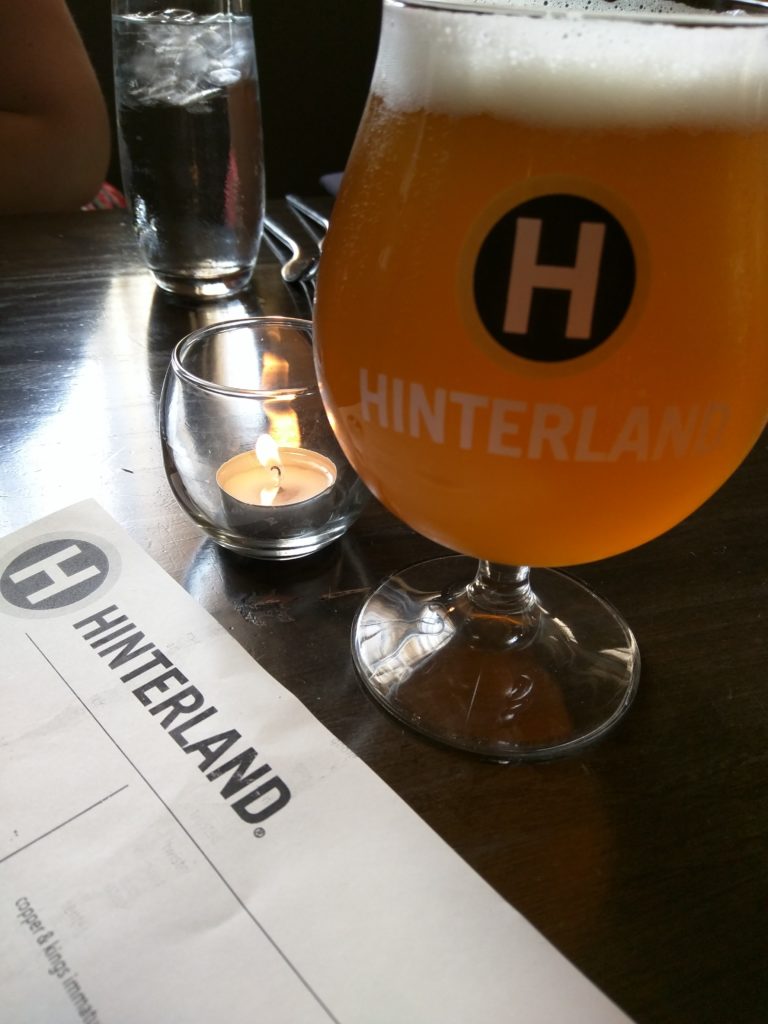 We stopped in at the Hinterland Erie Street Gastropub down in Milwaukee's 3rd ward which is such a great area. I was really excited to try some beer from Hinterland brewing and I was not disappointed by any of the beers that I sampled. Let the sampling begin! Sample we did, and oh there were some really tough choices.
First I tried their nitro IPA which was a really solid beer but for me was beaten out by their Saison Farmhouse Ale. This saison had a beautiful citrus flavor that cut through the maltiness just the right amount and left you with an almost peppery finish just like the slight burn after a sip of ginger beer.
Such a good drinking beer and of course we can't forget about the cherry wheat with it's awesome sour cherry flavor. We also tried their Bourbon Barrel Aged Grand Cru, a Belgian strong ale that was (cough cough) definitely strong, with a 10.1% ABV it was more like a sipping whiskey, a really smooth and delicious sipping whiskey!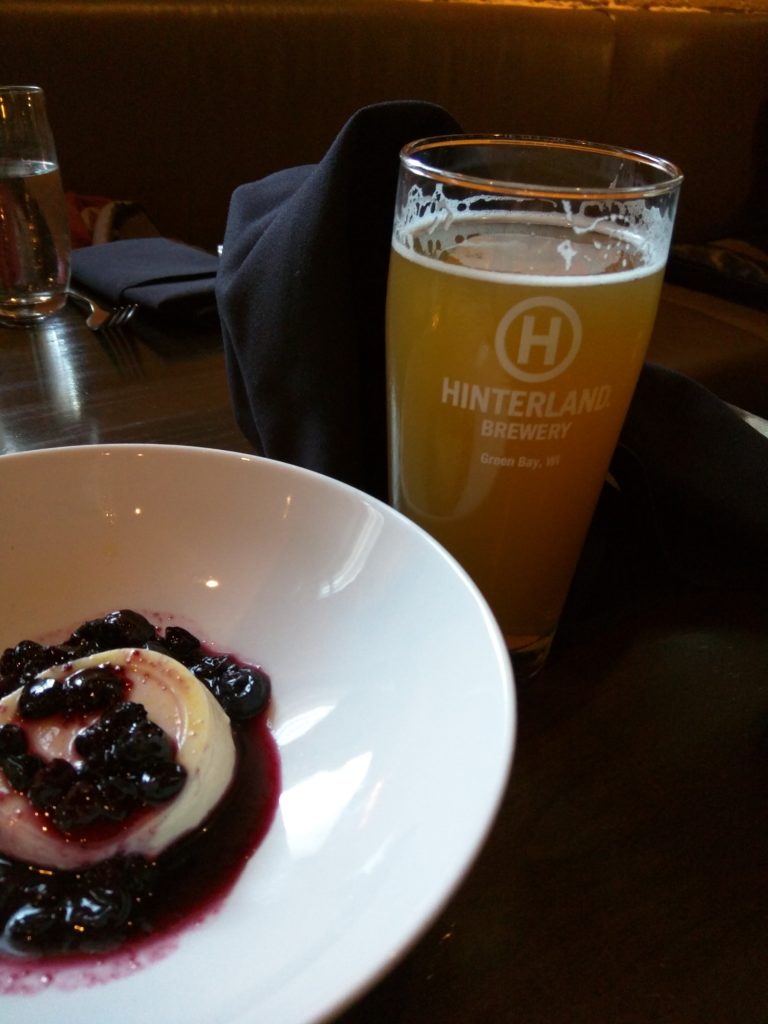 The winner of my second choice though was their Evergreen Session IPA. This beer was such a different experience from the usual IPA, it had a thick creamy head which you never expect from an IPA. It had an unusual aroma from all of the simcoe hops, the only way I could describe it was buttery popcorn, yes buttery popcorn. It was smooth and delicious with a creamy kind of hoppiness that still gave it that IPA character, I am getting thirsty just thinking about it!
So if you are in the Milwaukee or Green Bay areas of Wisconsin check out this great Wisconsin brewery and find out just what the Hinterland is all about.
I am the husband of the Geek and the beard behind the blog! I really enjoy writing about my family and all of my interests. I will be sharing everything from great grilling recipes to the perfect beer for the season.