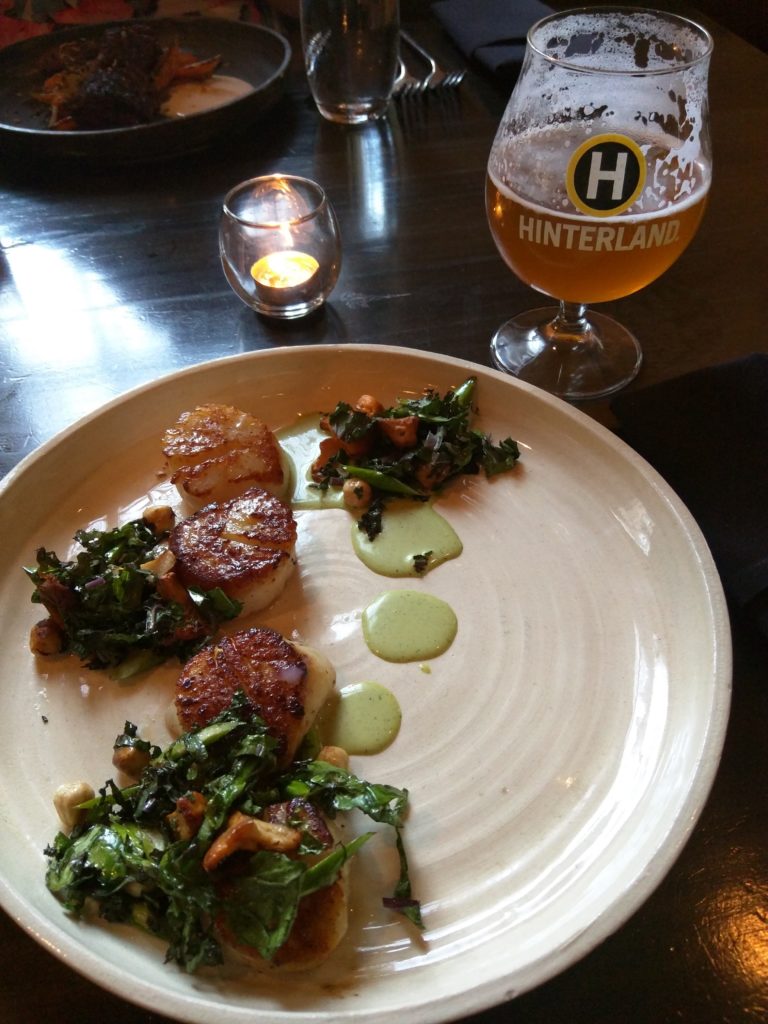 Recently we headed to Milwaukee for Summerfest and before hand we decided to explore the 3rd ward. This up and coming area of the city is an awesome place to spend a few hours. There is the Milwaukee Public Market which you could easily get lost in for an hour along with tons of other shops, pubs, and restaurants. The area was an industrial graveyard that has since been restored, repurposed, and beautified. It has also had a lot of modern additions mixed in with the restorations, one of these amazing mixtures of old and new is the Hinterland Erie Street Gastropub.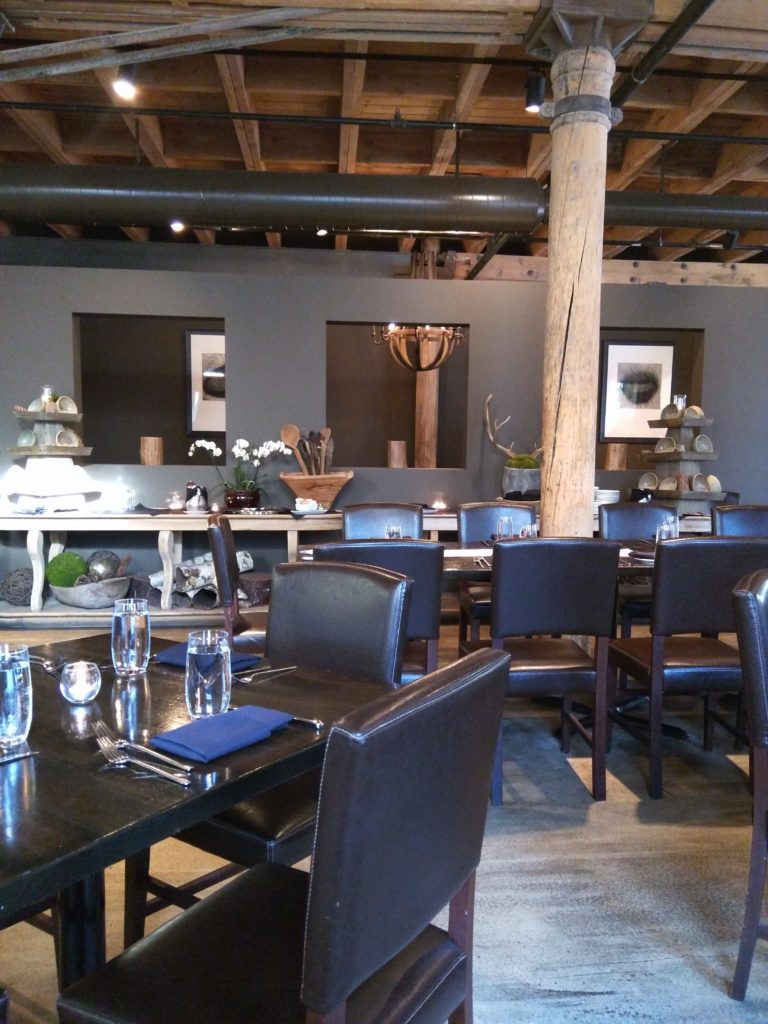 We wandered into an old warehouse with exposed wooden beams and concrete floors that was beautifully modernized. Sleek straight lines and solid colors mixed with the wooden structure and rusty iron, it is very unique and we really enjoyed this atmosphere.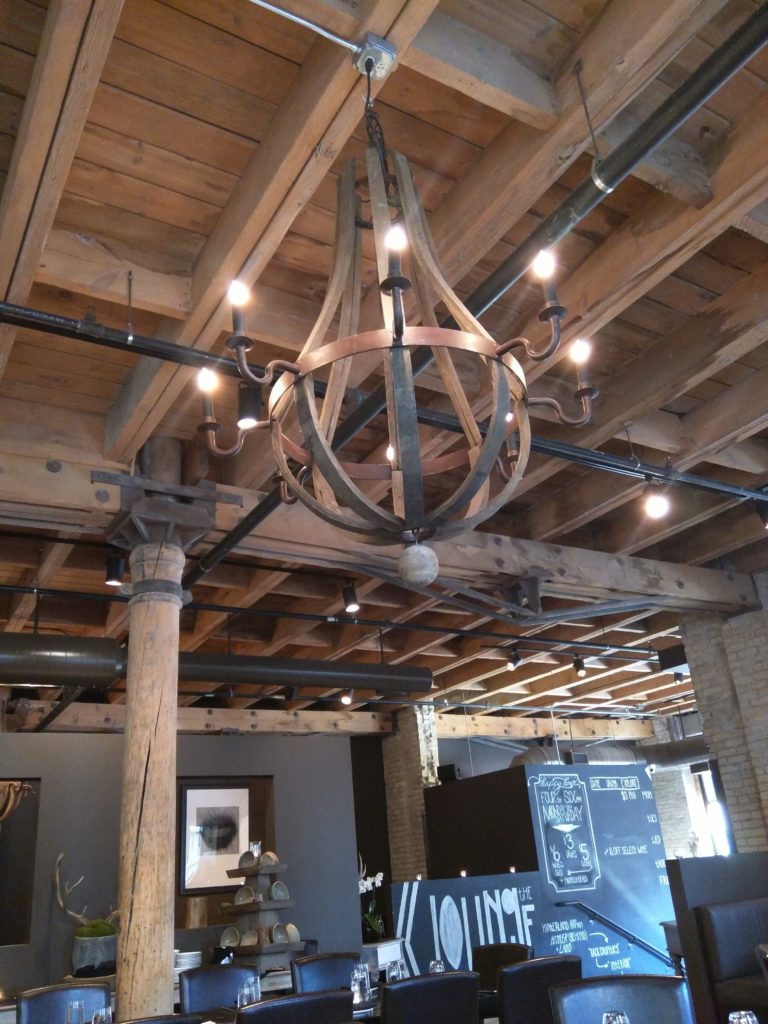 As we were seated we exchanged looks of awe and confusion because we did not know what we had walked into, this place was awesome. We looked around the whole dining area and it made us feel excited about what was about to happen. We had just stumbled into one of those unforgettable dining experiences.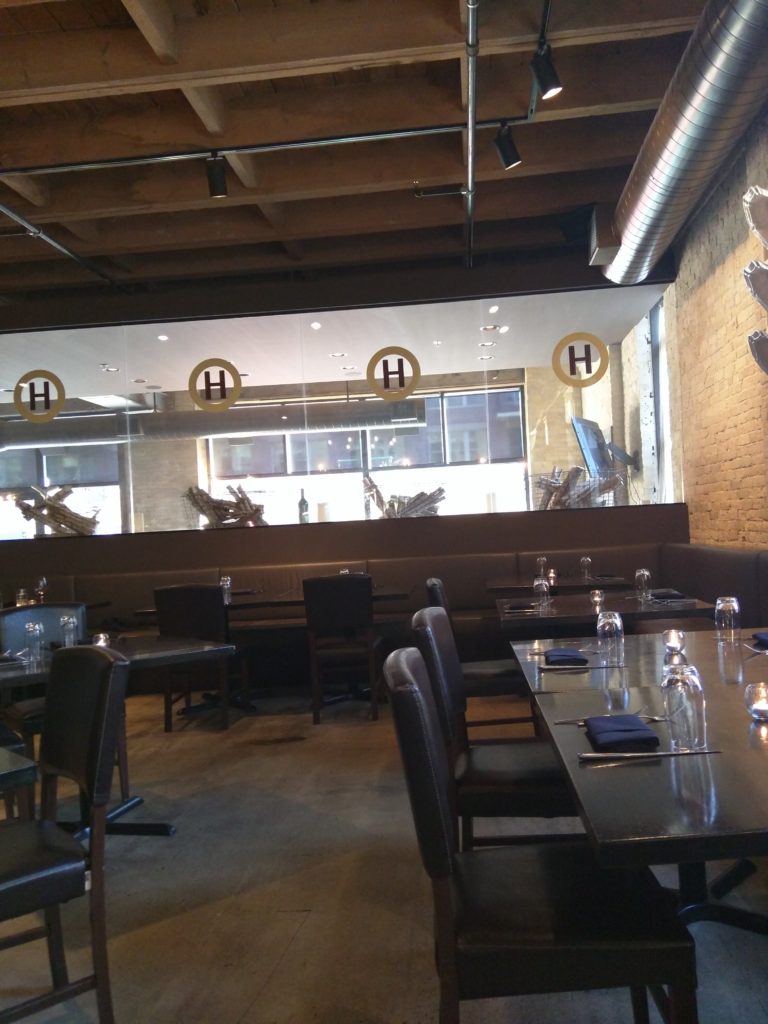 A glance at the very simple menu was enough to tell us we were in for a real treat! We were seriously comparing things to Top Chef because it sounded that fancy and that good. With appetizers like crudite, wood-fire grilled spanish octopus, and wood-fire grilled quail we definitely were pushed a little out of our comfort zone by the menu but we were super excited about that fact. We enjoyed their pan seared scallops and their wood-fire grilled hanger steak for our entrees. Their dessert selection was also amazing and delicious. We the chocolate pot cake with hazelnuts and it was really good!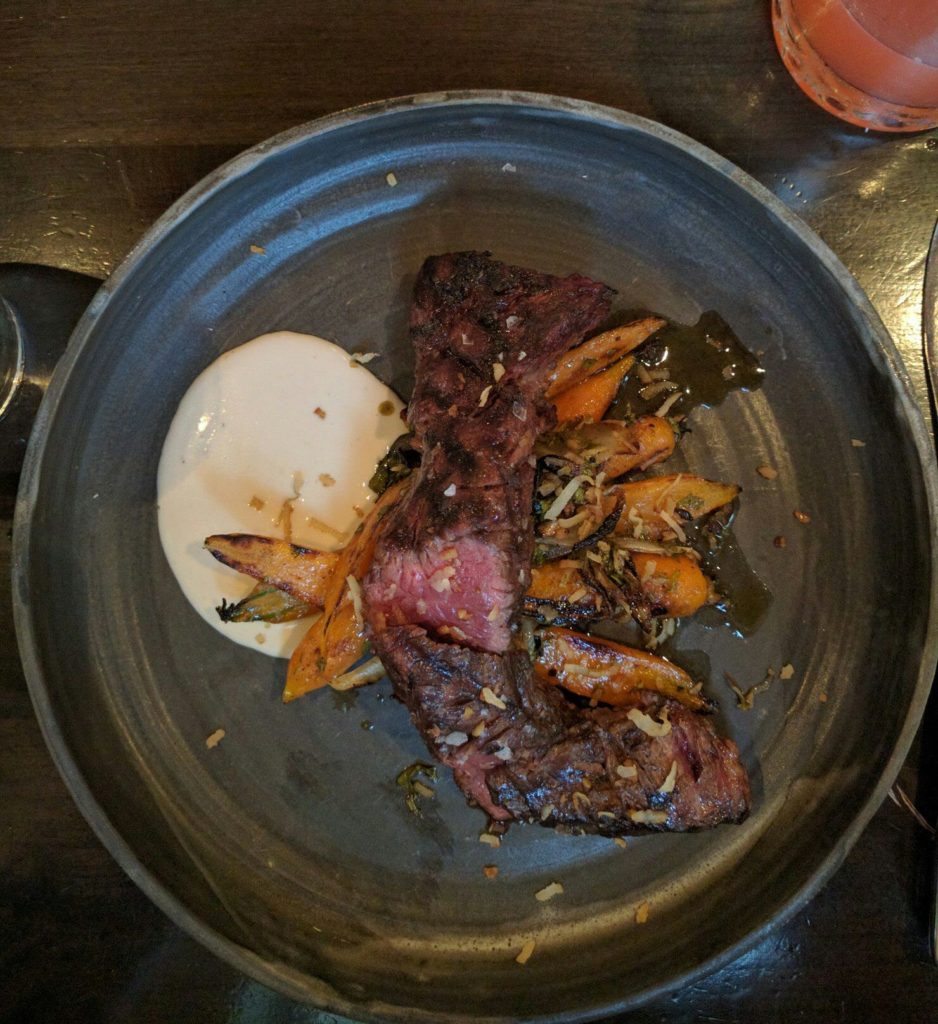 Having an amazing restaurant like this only an hour away from home is an awesome thing as well. We will definitely be exploring the 3rd ward some more in the near future for any other awesome and delicious finds like the HInterland Erie Street Gastropub.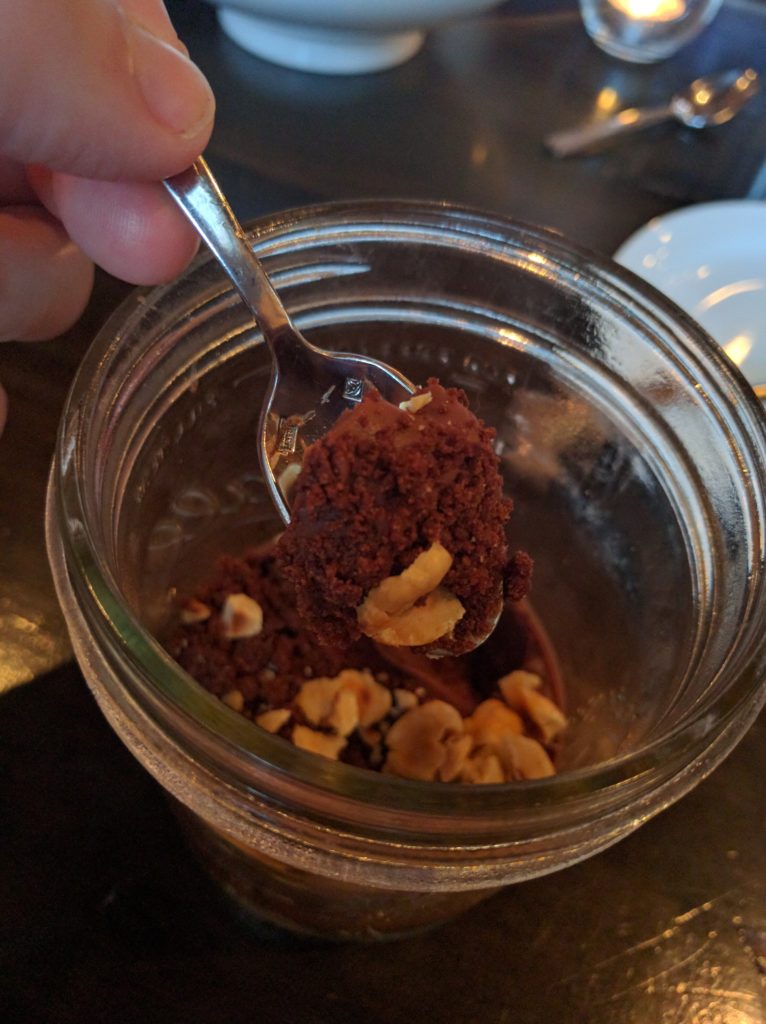 I am the husband of the Geek and the beard behind the blog! I really enjoy writing about my family and all of my interests. I will be sharing everything from great grilling recipes to the perfect beer for the season.