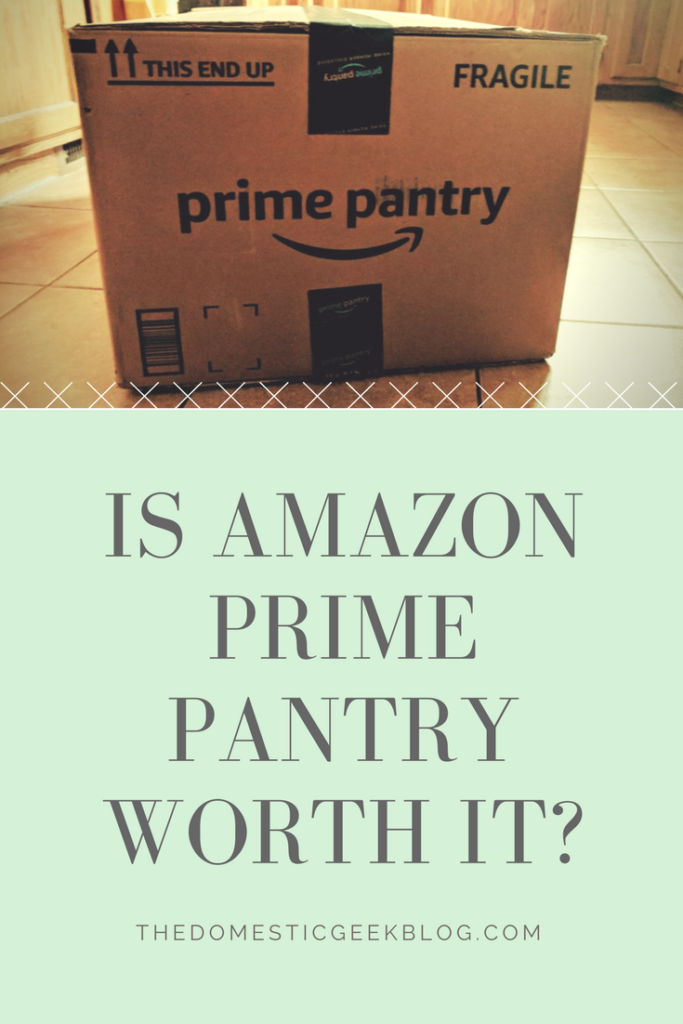 This post contains affiliate links, and I receive a small commission if you purchase from these links. This helps keep this website running. 
I've been a member of Amazon Prime for, well, I don't even know how many years. It's been quite awhile and I couldn't live without it. I'm always needing something last minute and relying on 2-day shipping, and I like some of their shows (The Marvelous Mrs. Maisel
was super marvelous.) One question I've always had was, is Amazon Prime Pantry
worth it?
I've always avoided Prime Pantry though, that is until a few weeks ago. Now I'm kicking myself for not using it sooner.
Try Amazon Prime 30-Day Free Trial
You load up your Prime Pantry box with all of your essentials, the stuff I would normally grab at Target or Costco. You wait until your box is full enough to justify the $5.99 flat rate shipping and you purchase all of your essentials, and of course some non-essentials because it's easy to impulse purchase carbonated juices and a new kind of tea when you can get them for a steal.
I've found that most of my everyday essentials are cheaper on Amazon
than in stores, and some of these items even have virtual coupons for even more of a discount once they reach your cart. $6 for a pack of
Viva Paper Towels
certainly beats Target's sales.
Sorry Target, I'll still visit you for home goods and sundresses that I don't actually need. 
The shipping takes a day or so longer than Amazon Prime shipping so plan accordingly. When it does arrive, it ends up on your porch in one giant box. Instead of a million trips back and forth to and from the car, which isn't a whole lot of fun in snow and ice. I just drag it (it's heavy) to my kitchen and unload all of my goodies, it's a little bit like Christmas, but you know with essentials instead of things I want to spend my money on.
Here's an example of a box after I took the packing materials out. Of course this particular box, the box I share with you, is full of feminine products, what can I say? It was time to stock up. Oh, and Trio got a package of his favorite dog treats. He was thrilled, Rachael Ray dog treats
are apparently the best thing since peanut butter according to Trio.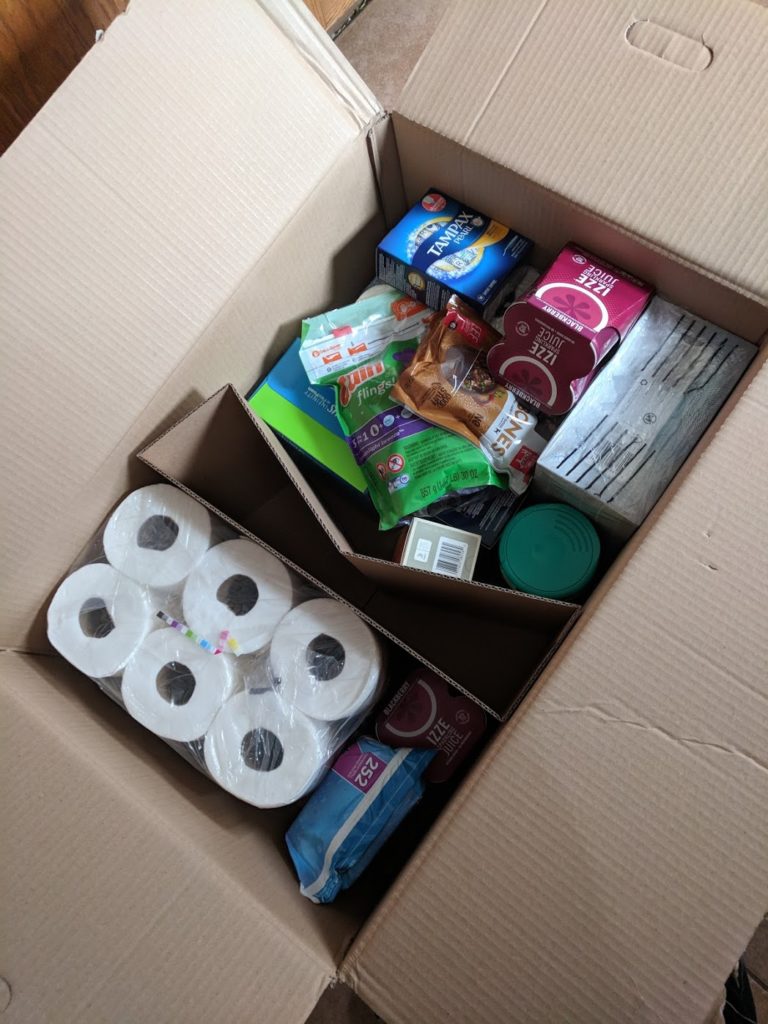 Here's the bottom line, it saves me money, it saves me a trip to the store, and it's a perk that's already included in the Amazon Prime subscription I pay for each year.  I just love cutting down on the number of errands I have. Don't have an Amazon Prime subscription yet? Try Amazon Prime 30-Day Free Trial
.
Have you tried Amazon Prime Pantry? Is there something else I should be adding to my order that I don't know about yet?
Written by, Brittany, the geek behind the blog. I share lots of recipes, my thoughts on the latest tech gadgets, my favorite geeky games, and snippets of life as a Work-at-home mom.