Disclosure: This shop has been compensated by Collective Bias, Inc. and its advertiser. All opinions are mine alone. #PilotYourHoliday #CollectiveBias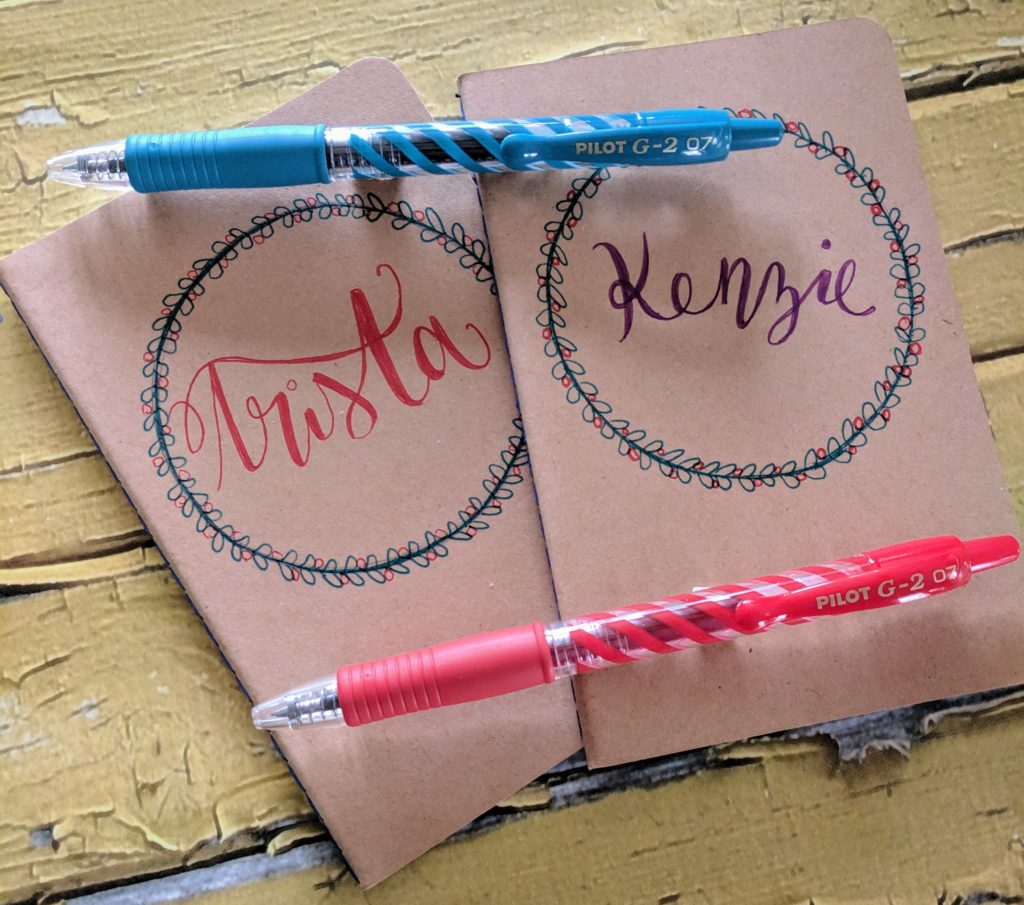 The holidays are the best time of year to spread a little cheer. Personally, I absolutely love making handmade gifts for the holidays, it's a little extra special and so easy to personalize. So I decided that the teens in my family could use cute little notebooks small enough to fit in any purse or pocket, personalized with their name. Plus, it makes the perfect vessel to sneak a gift card into, we all know gift cards are the gift every teen actually wants for Christmas.
The only materials needed are kraft paper notebooks and G2® Pens by Pilot Pen. I absolutely love these gel pens I love the smooth writing ink it's perfect for the fauxligraphy project, you can purchase these by clicking the picture below.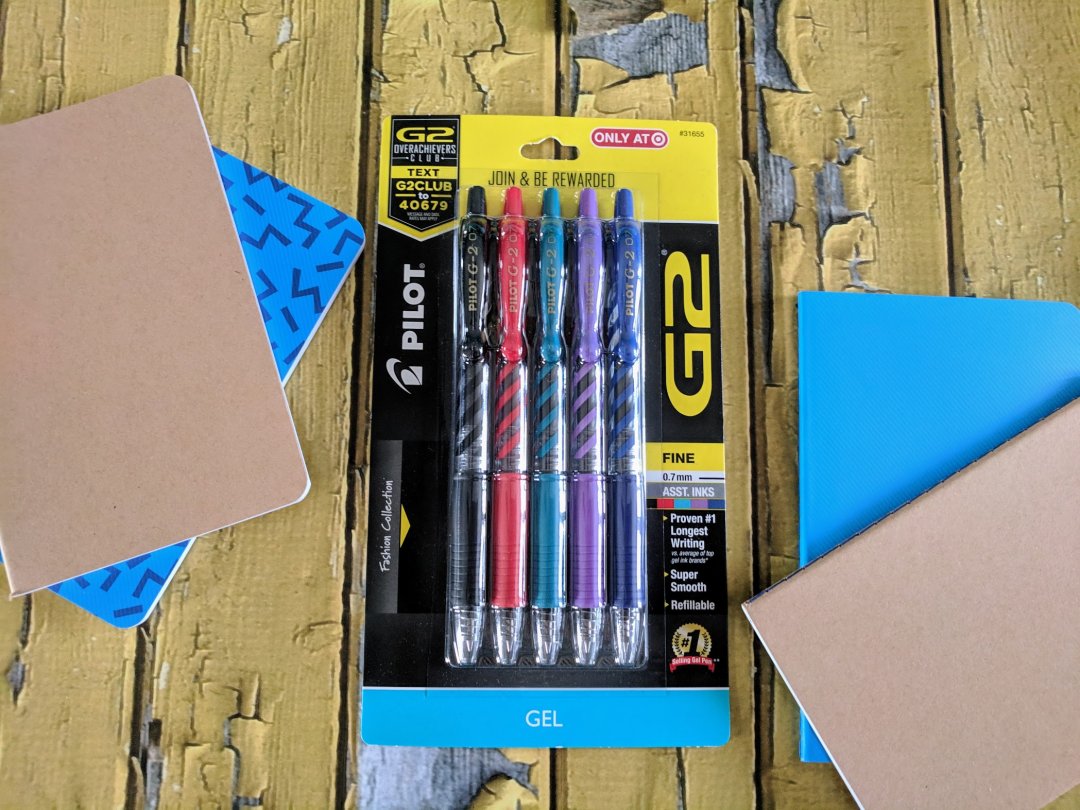 G2® is the #1 selling gel ink brand in America and you can buy these pens on your next Target run, Target is where I purchased my pens! You can purchase your own G2® Pens by Pilot Pen at Target, plus you can save 15% off any G2 Gel Ink Pen with this Pilot G2® Pen Cartwheel Offer through December 31st.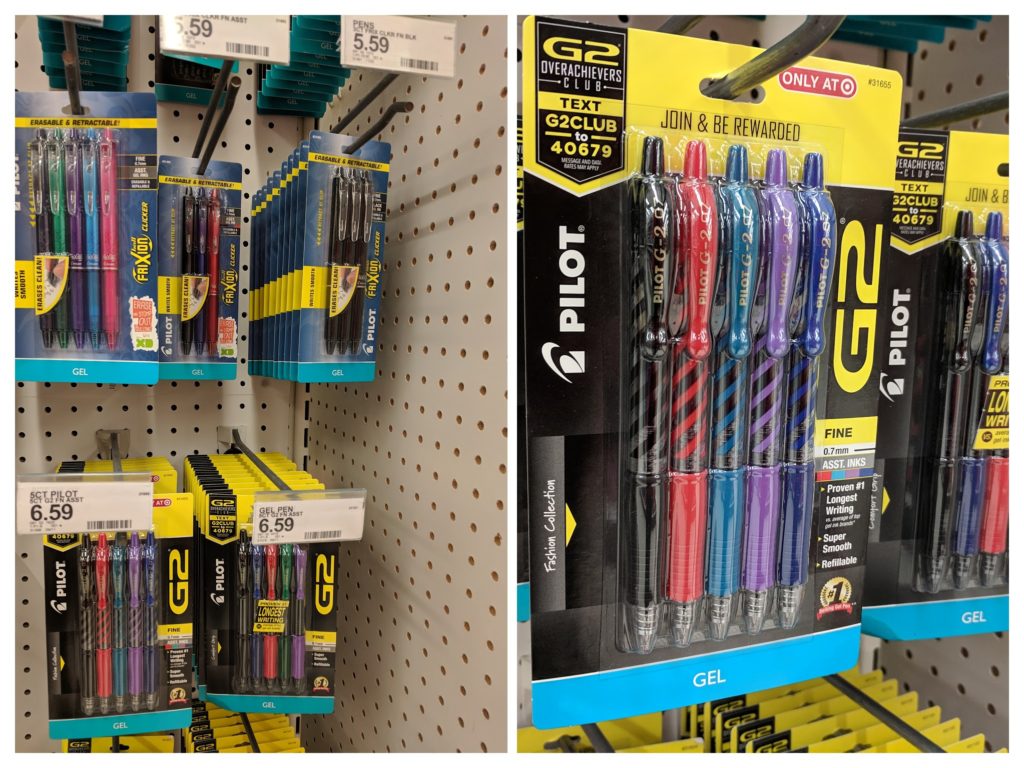 This project was simple, I started with a kraft notebook and one of the G2® Pens by Pilot Pen. I chose purple, and I love how vibrant the color is even over the kraft paper. These pens are keepers. To start out I just wrote a name in cursive, make sure your letters are further apart than you would usually make them to add some whimsy and look more like calligraphy when we're done. At this point it doesn't look like anything special.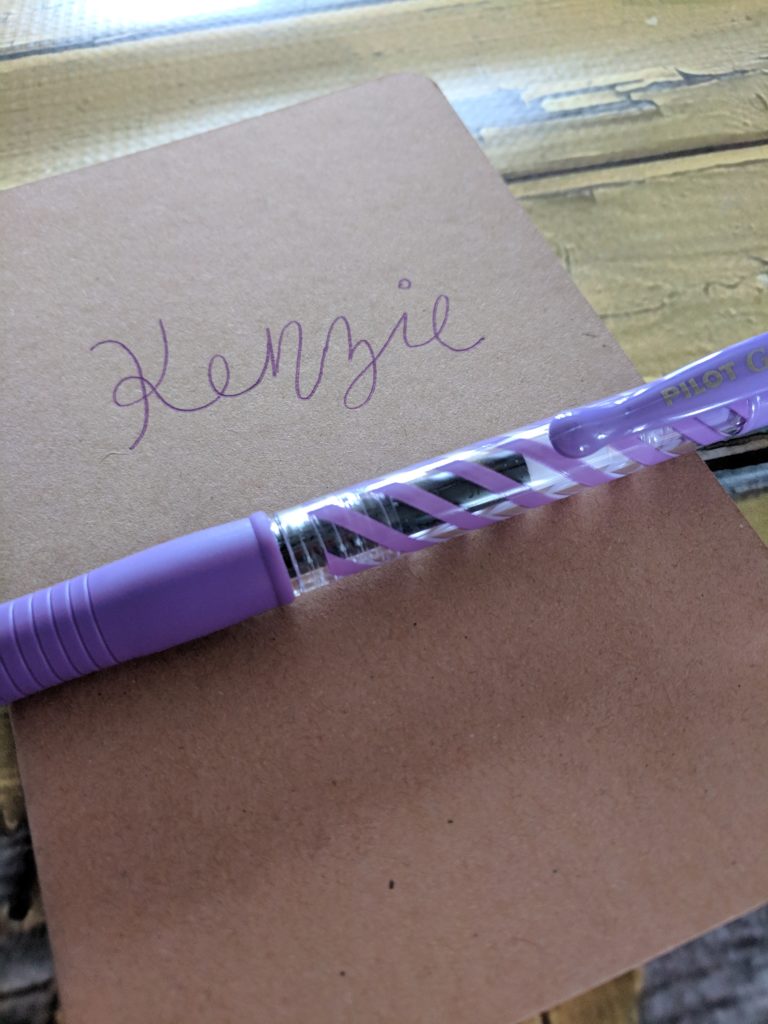 Next I go over the downstrokes, basically anywhere the pen would naturally swipe down when you're writing the word. I filled in those lines making them a lot thicker. It gives the illusion of calligraphy with any pen. That looks better, doesn't it?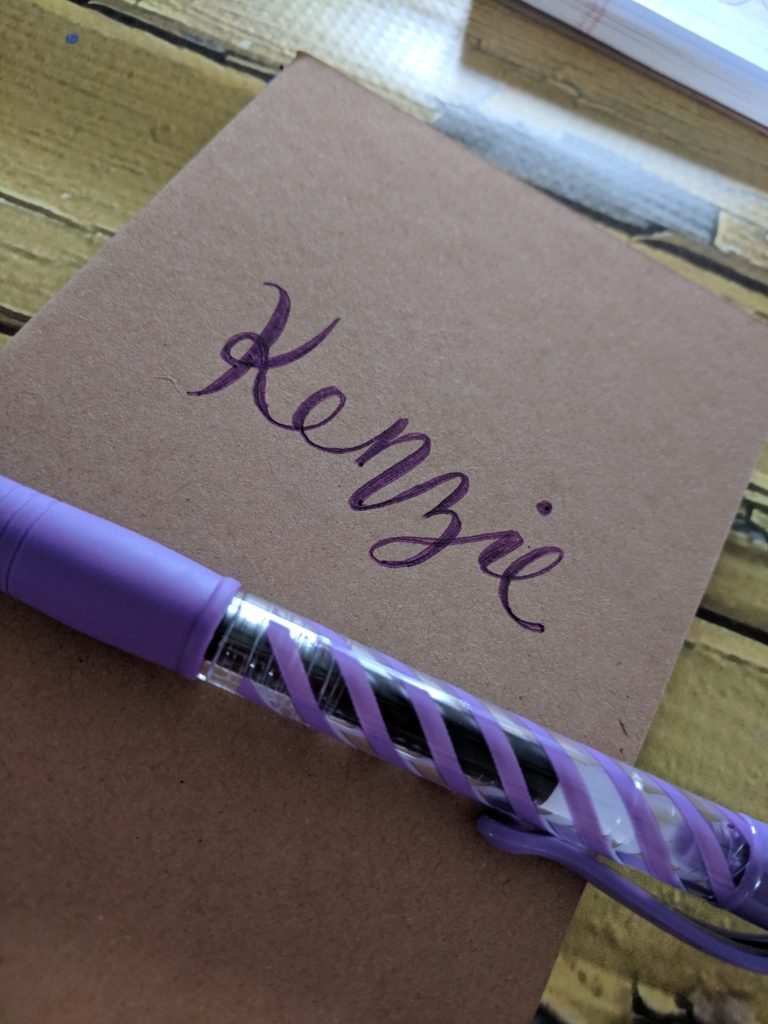 I could stop there. That would be far too plain though, let's add a wreath. Start with a circle, I used a roll of masking tape to help me trace a perfect circle with pencil, you can use any round household object.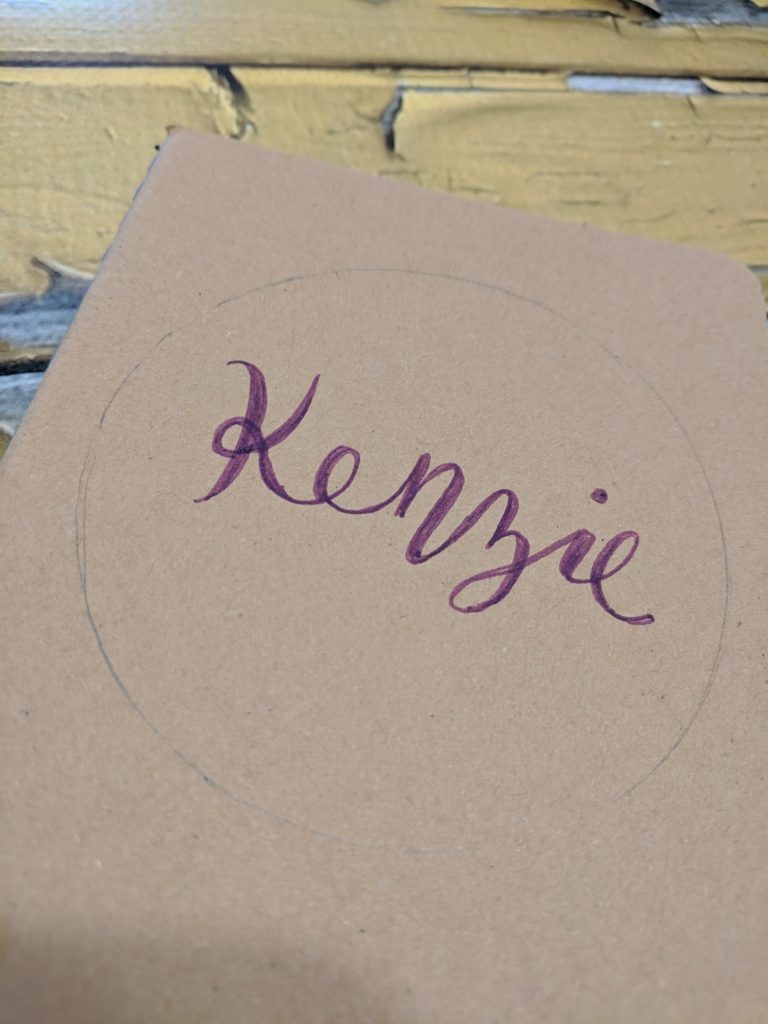 Next I used the green G2® Pen by Pilot Pen and went over my pencil marks.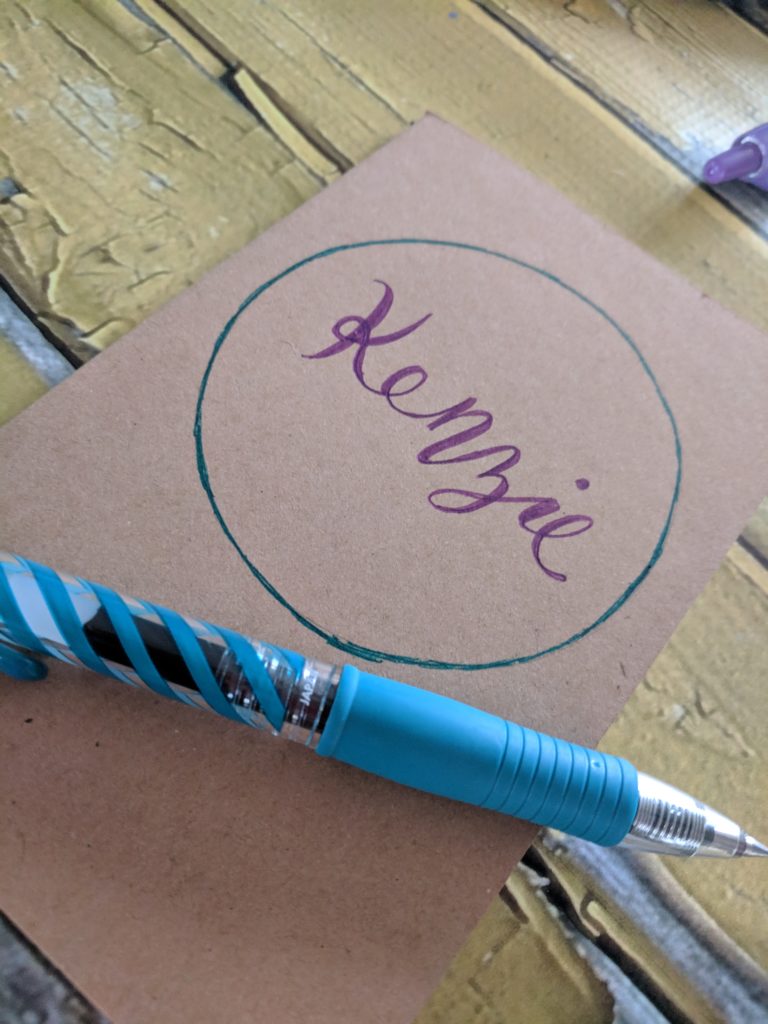 Then I used the same pen to add little pairs of "leaves" they kind of look like hearts, and they're mismatched and not perfect which gives the piece more character and you more room for error.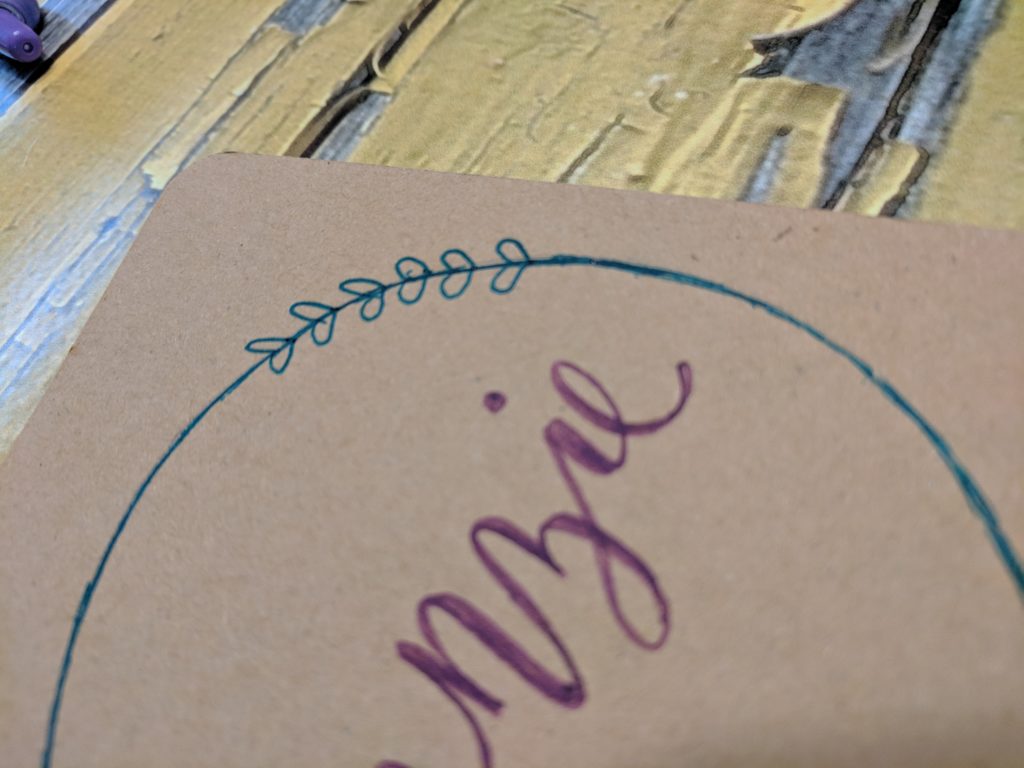 Tada! You have a wreath! I wasn't done quite yet though.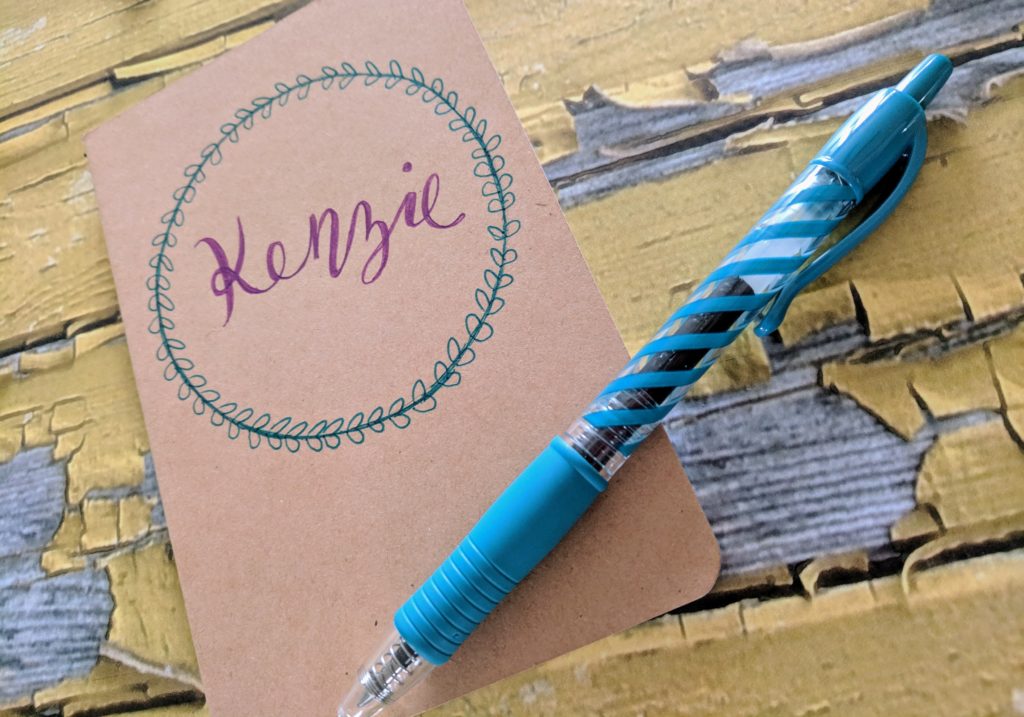 I added in some holly berries, I alternated the side of the wreath each was on and it added a lot more dimension. Between all of the leaves and berries, I was thankful that these pens come with comfortable pen grips. Look at all I could do with 3 G2® Pens by Pilot Pen and a cheap kraft paper notebook!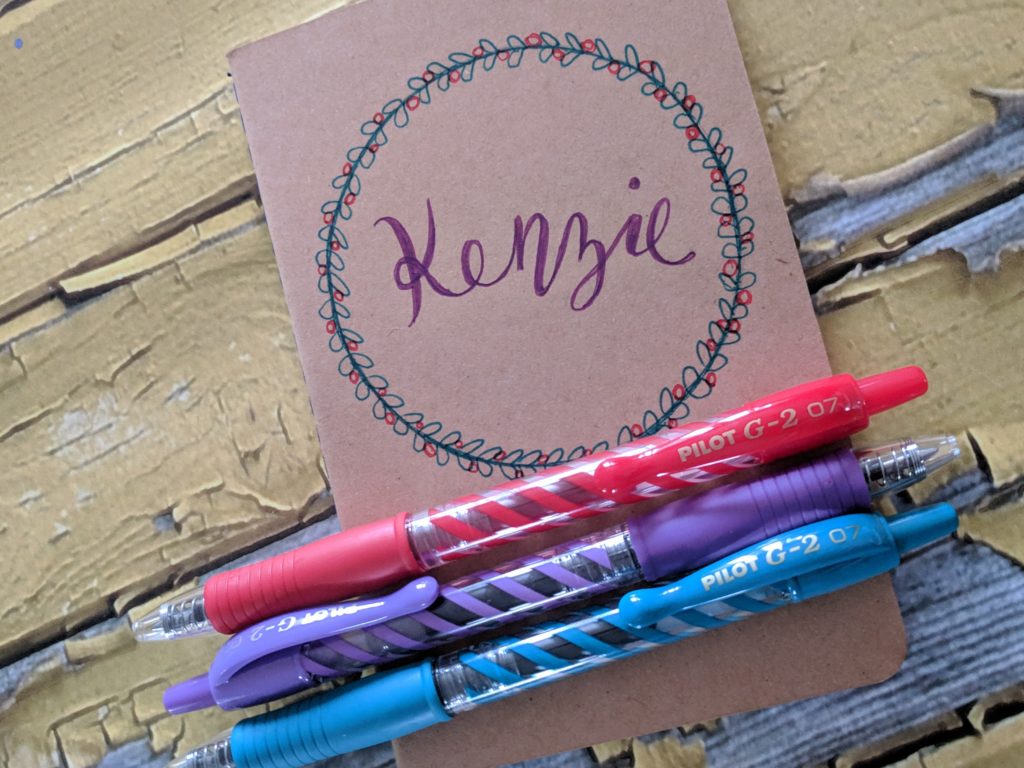 I made another with just the red and green pens too. How festive!? I still have to make a few more to finish all the teens on the list, but I'm really happy with how they turned out.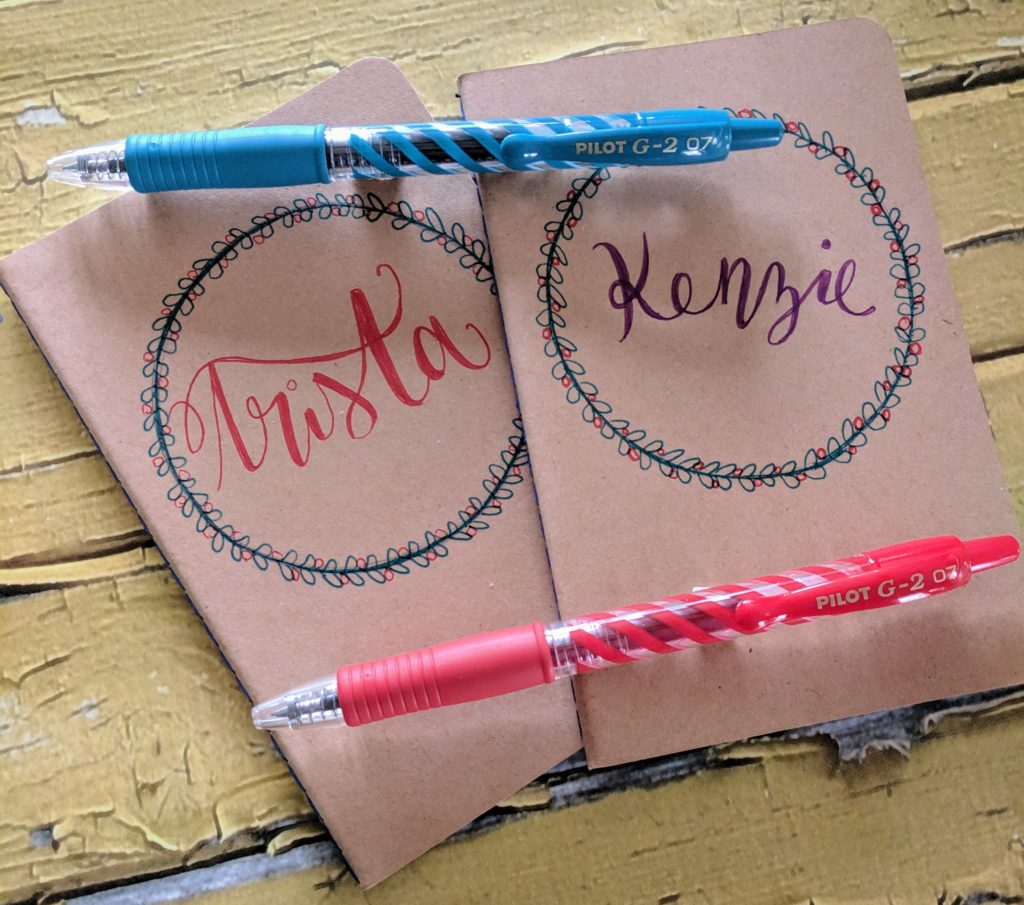 Do you love making handmade gifts for the holidays? Let me know what you're making in the comments below.
Written by, Brittany, the geek behind the blog. I share lots of recipes, my thoughts on the latest tech gadgets, my favorite geeky games, and snippets of life as a Work-at-home mom.