One of our favorite foods in our house was the good ol' taco ring. You know, the main course at that Pampered Chef party you went to in the 90's. Yep, we made that on a weekly basis. Taco meat and cheese stuffed into crescent rolls was all the rage.
I needed to find a healthier solution to that meal. Pronto.
While laying in bed trying to get to sleep, I was thinking up alternatives. Then it hit me, so I hit my fast asleep husband and asked if making tacos in mini pie crust would work. He agreed that it would probably be good and then I could fall asleep easier knowing that I found an alternative to eating half a package of crescent rolls in a sitting while devouring  taco ring.
A few days later I tried making my mini pie crust taco idea and they turned out great. Using whole wheat flour to make the crust meant that we were full after only eating 1 or 2 of the mini pies. This is definitely going into our meal plan rotation! Goodbye taco ring, hello mini taco pies!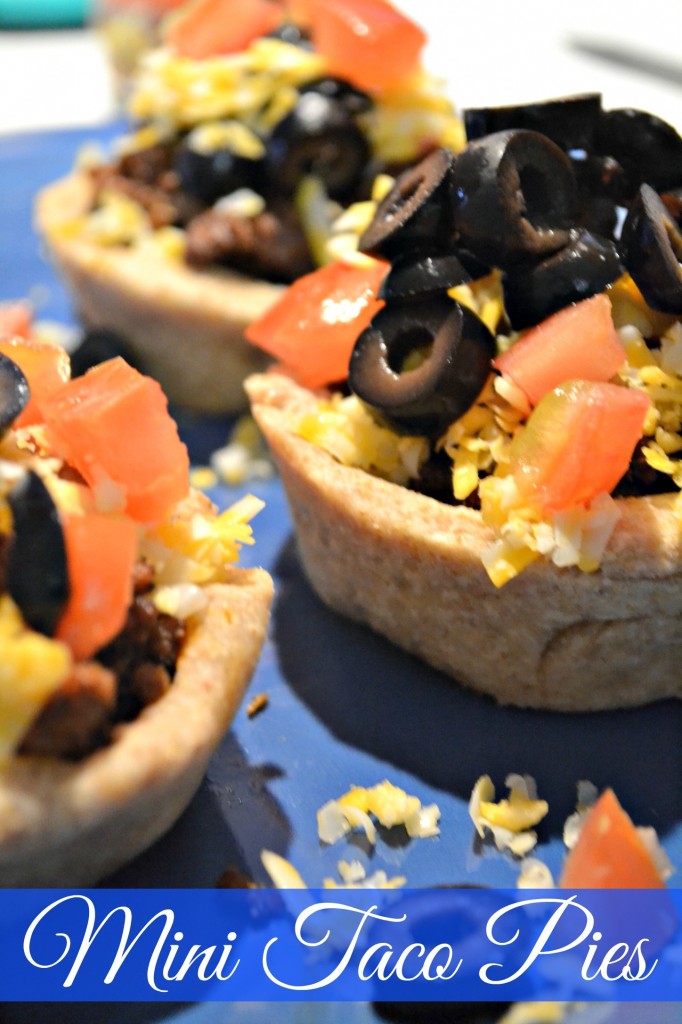 I made my favorite four-ingredient pie crust recipe using whole wheat flour, and divided it into 6 parts. I then molded each piece of pie crust into a buttered muffin pan. Bake at 425* for 16-18 minutes.
Meanwhile, I used my homemade taco seasoning to season a pound of ground beef and prepared all of our favorite taco toppings.
It was delicious and easy. I bet these would be so much fun for a party, and kids are sure to love filling their pie shells with their favorite ingredients!
What's your favorite taco topping? Mine is definitely black olives, yum! 
Written by, Brittany, the geek behind the blog. I share lots of recipes, my thoughts on the latest tech gadgets, my favorite geeky games, and snippets of life as a Work-at-home mom.