Falling down the rabbit hole is definitely a good description for what it feels like to walk through the doors of The Rabbit Hole restaurant. It is a bit dark but still friendly and there is a wonderful aroma from the Gyopo Korean cuisine. The servers station has an archway made of books above it and there is definitely an Alice in Wonderland feel to some of the aspects in this place.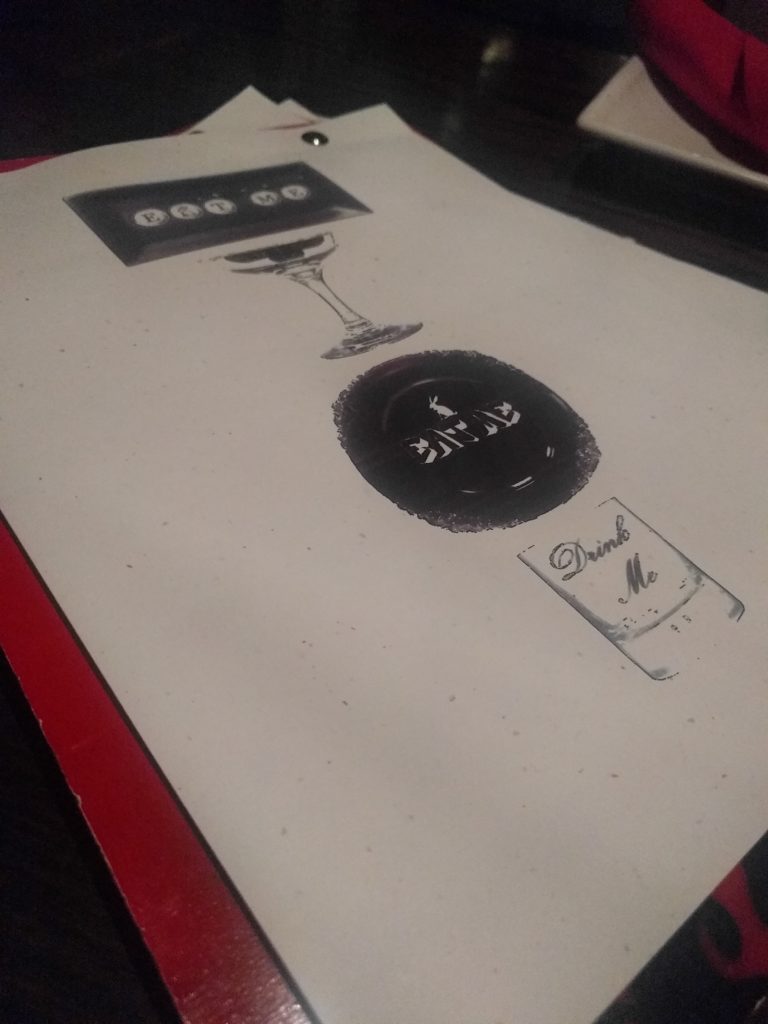 We sat down in a corner booth which consisted of a bench seat on one side with a side wall and a table with stools around the other side. It was like our own little rabbit hole, nice and cozy for us to enjoy some good food and good conversation.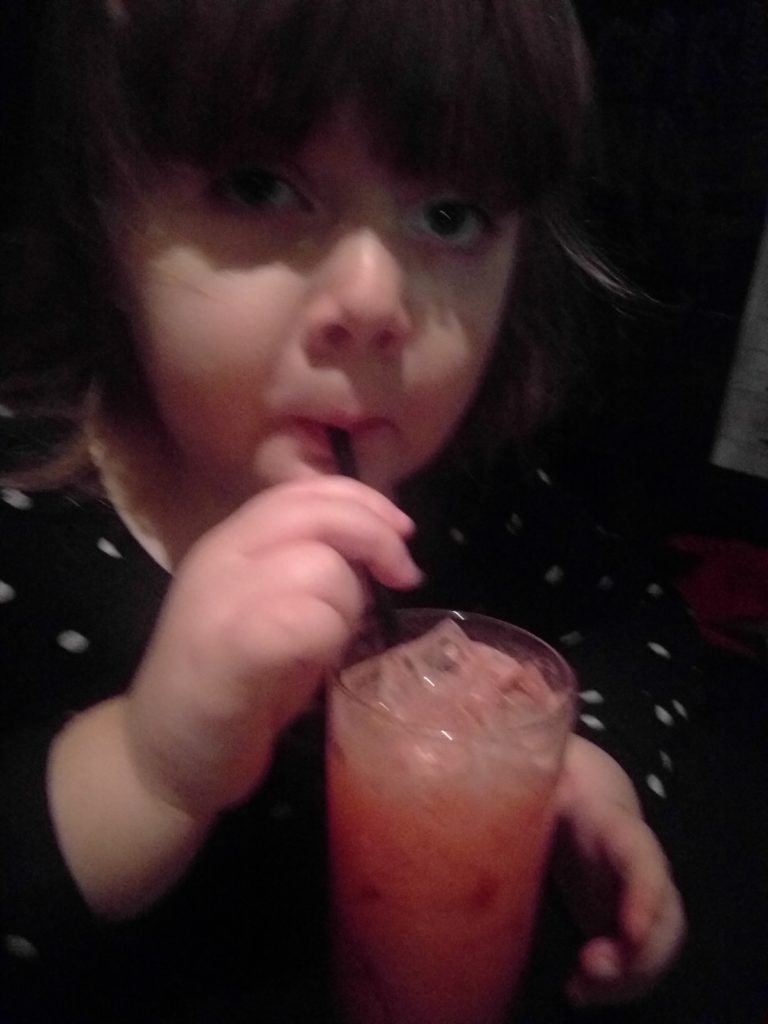 They have a great menu with some really unique dishes on it as well as a really good tap list with a lot of local Minnesota beers on it. They also have a very unique selection of cocktails as well as some non alcoholic mixed drinks that are really fun. Aliceana had the Alice which was coconut, orange, and pineapple with cream on ice and she loved it. Brittany had the Ginger & Marianne which was Bulliet bourbon with ginger and lime.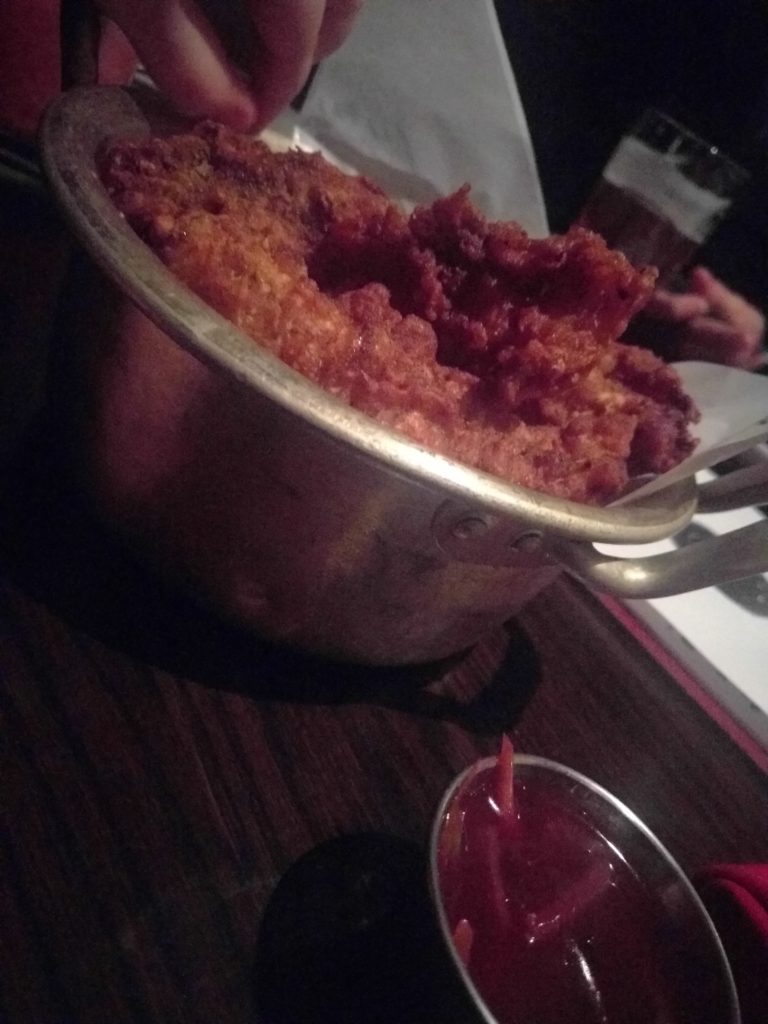 There is no kids menu but they have buttermilk battered chicken strips that are amazing and Aliceana loved them just like we knew she would. We are pretty lucky that she is not a picky eater and we know she will try things just scope out the menu ahead of time online to see what your kids might eat.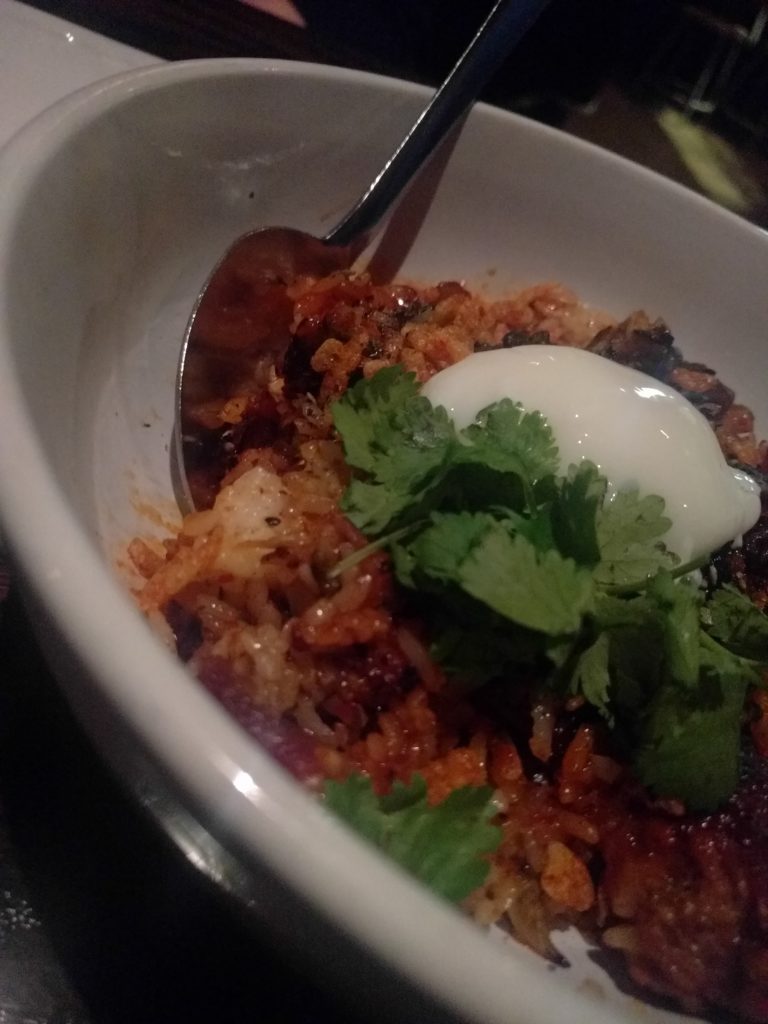 They have noodle and rice bowls that are really big so make sure you bring your appetite. I enjoyed their rice rice baby bowl which was beef brisket rice kimchi and crispy rice with pickled jalapenos and furikake seasoning. This dish was really delicious with a really good spice definitely made for a fan of spicy foods like me. We had a really great time here and definitely recommend getting some great food here when visiting the twin cities.
I am the husband of the Geek and the beard behind the blog! I really enjoy writing about my family and all of my interests. I will be sharing everything from great grilling recipes to the perfect beer for the season.