We are such foodies that when we go on vacation our whole trip usually revolves around where we are going to eat. Yes we map out and plan every meal so we can enjoy the best foods an area has to offer. It is not very often that we just wing it for meals but this time we are definitely glad that we did. We happened to see Big River Pizza as we were driving by on the way back to the hotel and the location looked really cool so we searched it up.
Big River Pizza is a wood fire pizza place that also has a great selection of local craft beer. The location is absolutely beautiful and very clean. As you look around there is a lot of woodwork in the restaurant and yes there are actual stacks of wood for making the pizza as well. At Big River Pizza you can order by the slice as well as get a whole pizza so it is a great option for a quick lunch but I don't think you will be able to stop at just one piece!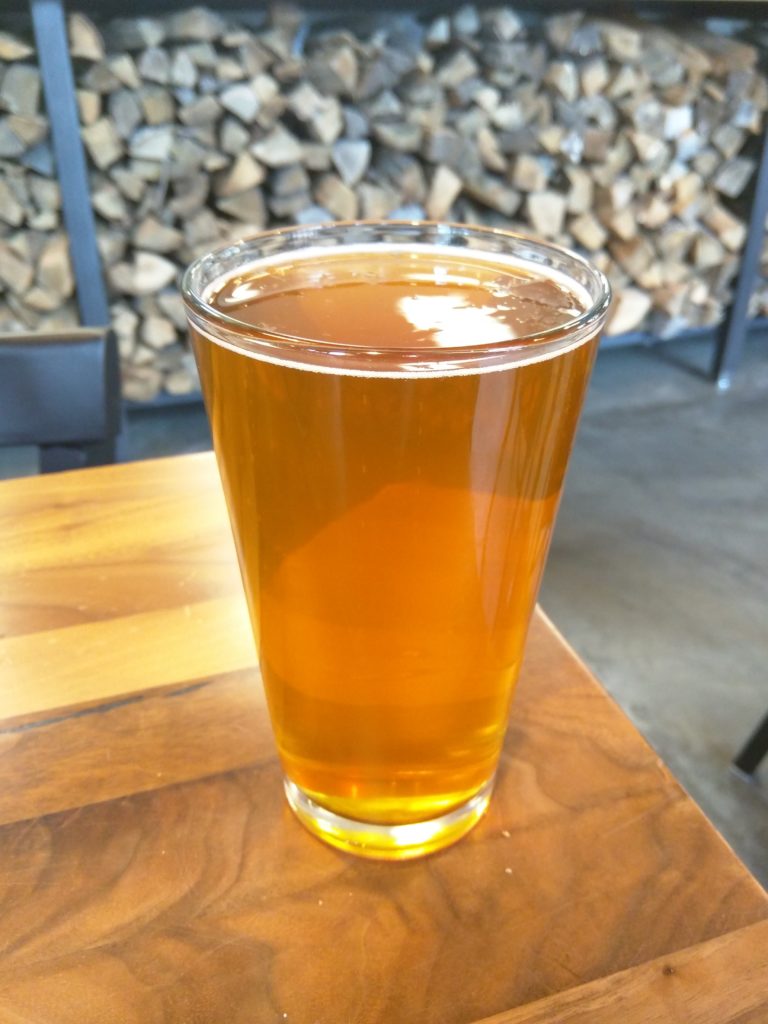 This is definitely not just any ordinary wood fire pizza place though their ingredients make them really stand out above the rest. Big River Pizza only has one pizza on their entire menu that even uses pizza sauce which they call zesty red sauce. They really push the pizza envelope here by using oils as a base instead of sauce for some of their pizzas. The rest just use organic crushed tomatoes, beautiful, juicy, sweet, delicious, tomatoes and nothing more.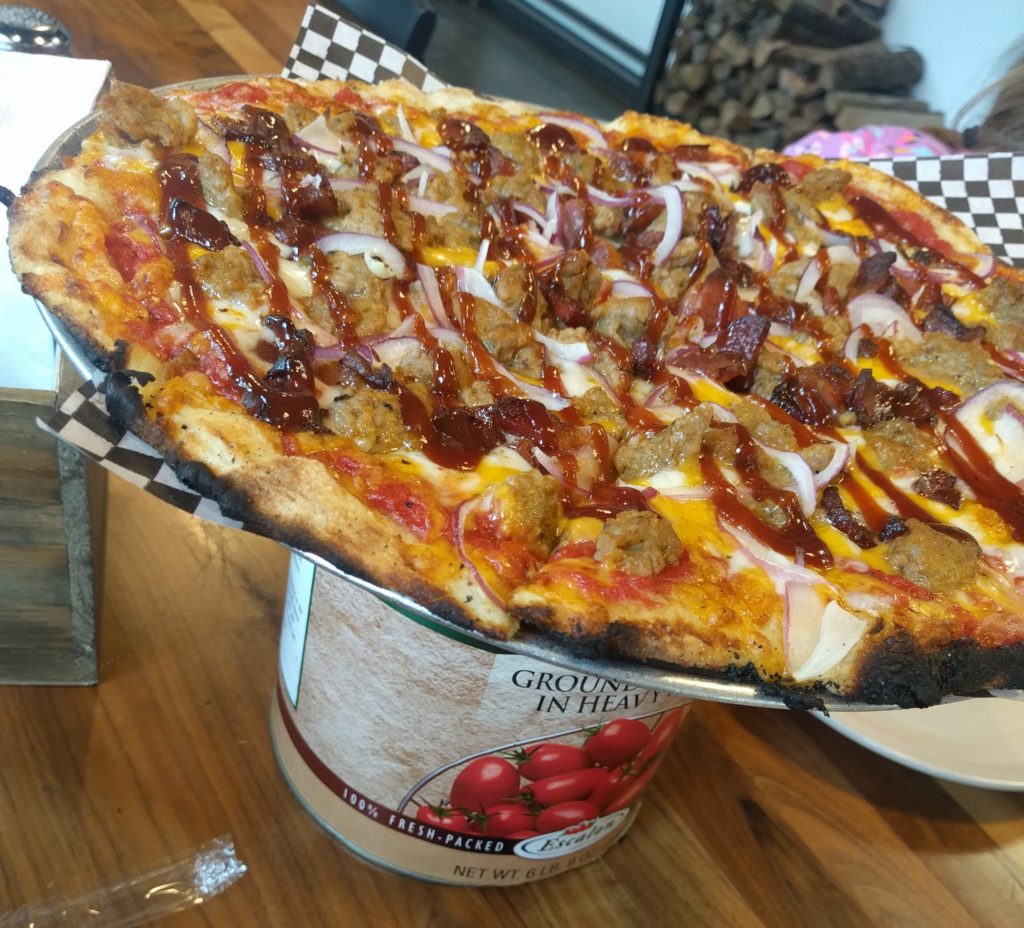 We ordered the Sob which is; organic crushed tomatoes, shredded mozzarella, sausage, red onion, bacon, and cheddar with a BBQ sauce drizzle over the top. After my first bite I could not get over the sauce and I said "this sauce is amazing!" my wife looked at me and said "dude it's not sauce it's just crushed tomatoes." It was the most delicious pizza I have ever had!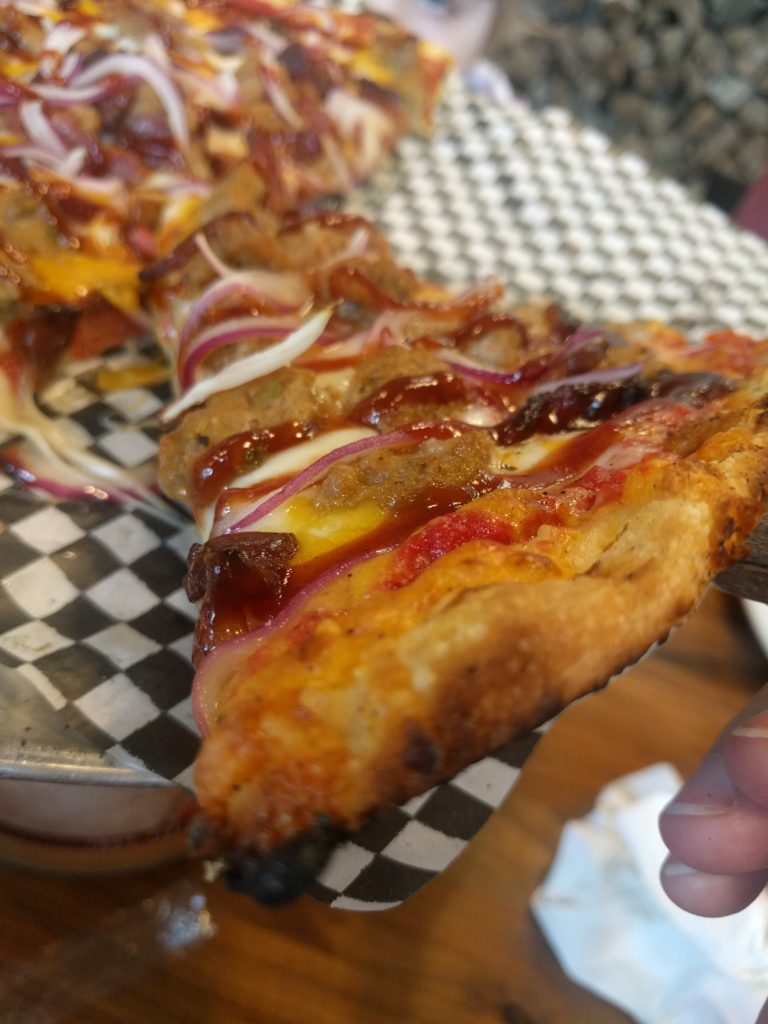 We talked about other wood fire pizza places that serve dainty thin crust pizzas that have fancy toppings but not many toppings. We agreed that those pizzas are tasty but if you actually want pizza that will fill you up then Big River Pizza is where its at. They make their pizzas with actual toppings on them not just 3 sausage pieces, this was a great meal for the whole family.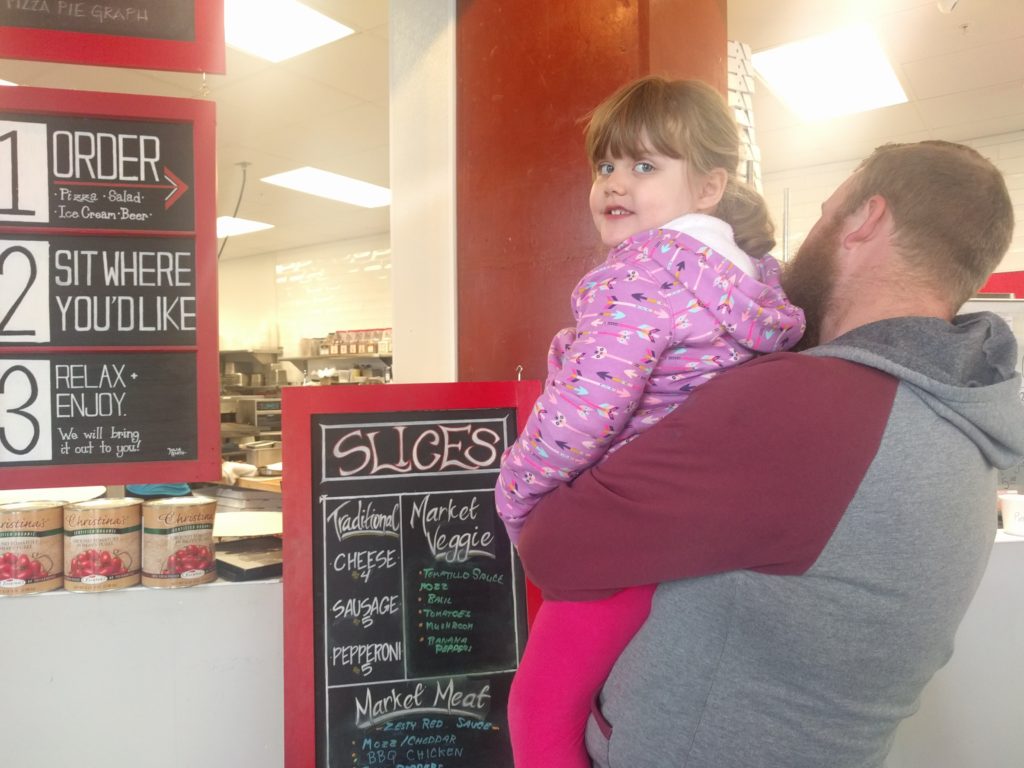 Their beer selection is also pretty good I was impressed to see that they have beers on tap even. Their beers and wines are local and they partner with brewers and vintners that use sustainable practices and local ingredients.
If you are in St. Paul Big River Pizza is definitely a must on our list so make sure you stop in and have a slice or a whole pizza I guarantee you will enjoy it!
I am the husband of the Geek and the beard behind the blog! I really enjoy writing about my family and all of my interests. I will be sharing everything from great grilling recipes to the perfect beer for the season.