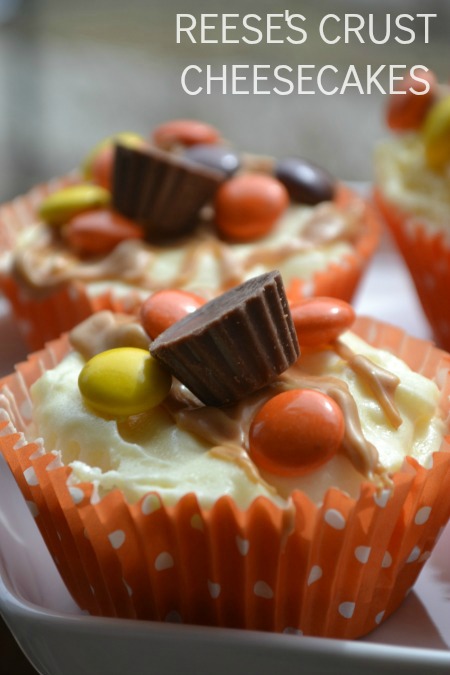 I normally make cheesecake from scratch, and I don't think I've ever actually made a no-bake cheesecake. I can however make an exception if said cheesecake will have a Reese's peanut butter cup crust, a peanut butter drizzle and Reese's Pieces on top.
What occasion has me making a decadent Reese's cheesecake? Well, it's that awesome time of the year where we're all starting to make brackets for college basketball. If you follow me on social media like Instagram, you'll know that I went to my first college basketball game ever last month in Madison, Wisconsin. We had seats so close that I joke that we could hear the basket swish.
Being that close to the action that night had me really involved in the game. Of course now I'm completely obsessed with college basketball. I'm constantly checking the scores if I can't watch the game. Yesterday we watched the Badgers game and they went into OT during the championship game and won. Go team!
Alright, back to the recipe that I know you're ready to try in your own kitchen for your own hungry basketball fans.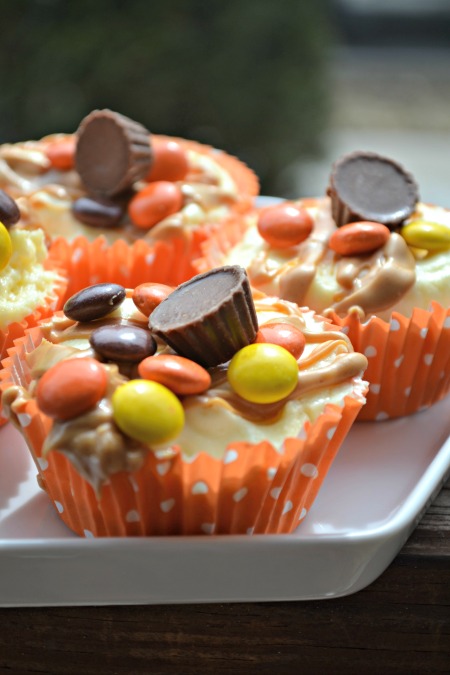 To make these you'll first want to place a Reese's Peanut Butter Cup on the bottom of each paper cupcake wrapper. As you can see, they almost fit perfectly! Mine had started to melt because I was working in the sunny part of the kitchen, so they're not exactly perfect circles anymore, but pretty close!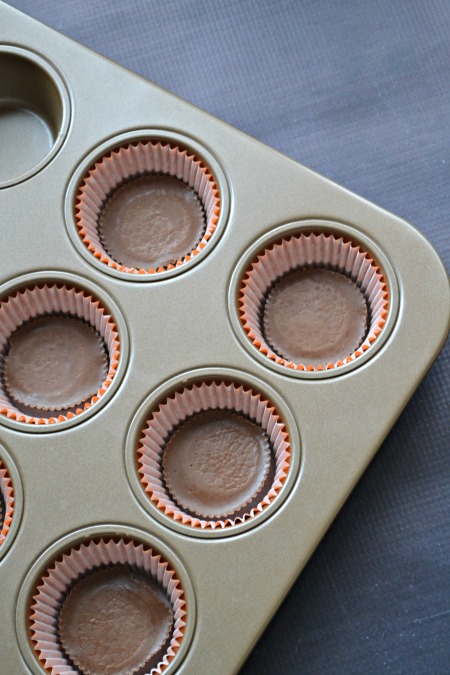 Next you whip up some no-bake cheesecake and smooth it over the top of the Reese's Peanut Butter Cups. Let them set up in the refrigerator for at least an hour.
Then it's time to melt your peanut butter and Reese's peanut butter chips in the microwave until just melted. Make sure this mixture isn't too hot, you don't want to melt the cheesecake. Drizzle this (I like to call it ganache, but I guess it's not technically ganache since it does not contain cream) onto the cheesecakes. Then add Reese's Pieces to the tops. I also added a Reese's Minis on top of each, because I had some on hand already. See, we love Reese's we had some hiding in our cupboard already, I'm just shocked that they lasted longer than a few days!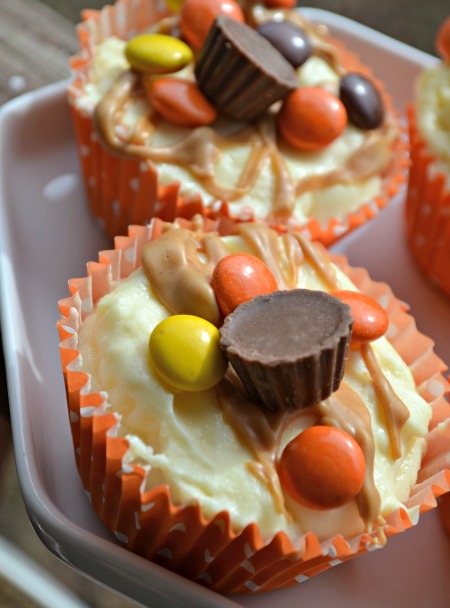 They turned out looking pretty great, and really, really delicious!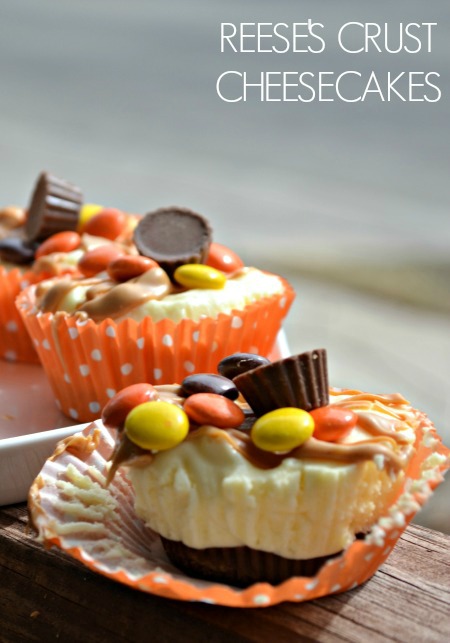 | | | |
| --- | --- | --- |
| Reese's peanut butter cup crust mini cheesecake recipe | | Print |
Ingredients
No-Bake cheesecake mix
1-1/3 cup milk
12 Reese's peanut butter cups
Reese's pieces
(optional) Reese's minis
⅓ cup Reese's peanut butter chips
3 Tablespoons peanut butter
Instructions
Line cupcake pan with paper liners, put an unwrapped Reese's peanut butter cup in each liner.
Mix milk with cheesecake mix according to directions. Spread cheesecake on top of each peanut butter cup.
Refrigerate for one hour or until set.
Melt Reese's peanut butter chips and peanut butter together in microwave, at about 15 second increments. Stirring in between.
Drizzle peanut butter mixture over the top of each cheesecake.
Garnish with Reese's pieces and Reese's minis.
Written by, Brittany, the geek behind the blog. I share lots of recipes, my thoughts on the latest tech gadgets, my favorite geeky games, and snippets of life as a Work-at-home mom.