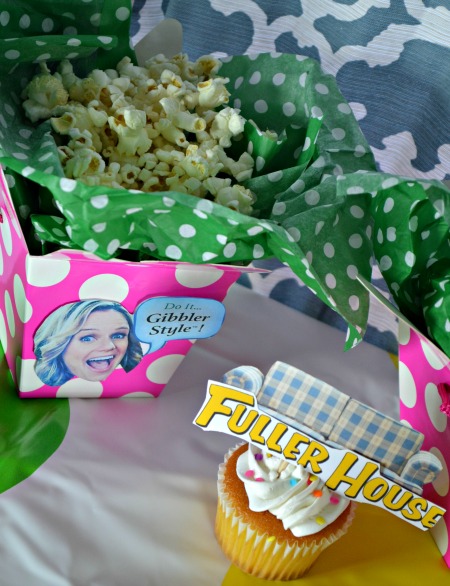 I'm a member of the Netflix #StreamTeam which gives me a great excuse to celebrate our family's favorite TV shows.
When Fuller House first came out, I was thrilled, I'm a 90's kid and so of course I grew up loving Full House. What I didn't expect was for Aliceana our three year old daughter to watch the episodes of Fuller House over and over and over again.
She picks watching Fuller House over cartoons.
She's obsessed with all of the characters, from Kimmy to Tommy.
She knows the theme song by heart.
She's #TeamMatt. (That's probably just her rebelling against me, I'm #TeamSteve)
…and I think she has a crush on Max AND Jackson. Depending on the day.
She's also been begging to play Twister and Jenga, which is how I came up with this super fun, super simple Fuller House Game Night party.
First off, we had Fuller House cupcakes. I made the iconic couch into cupcake toppers.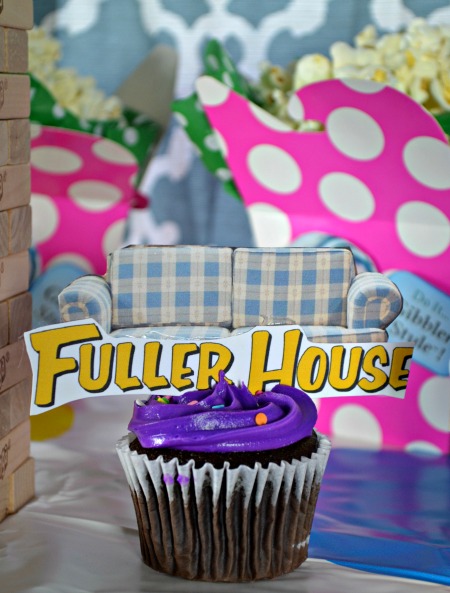 …because all parties require cupcakes.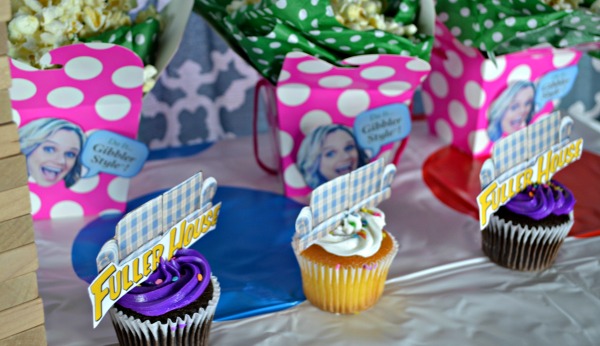 Jenga with a 3 year old isn't as bad as we thought, she only actually lost once!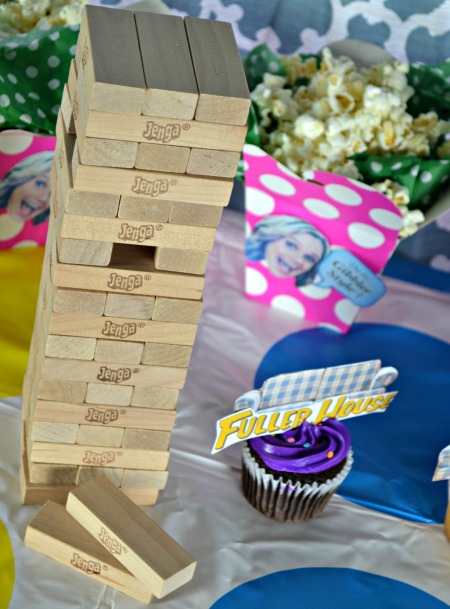 Of course, it's not a Fuller House party with Gibbler Style fatheads! Kimmy is super serious about free PR. 😉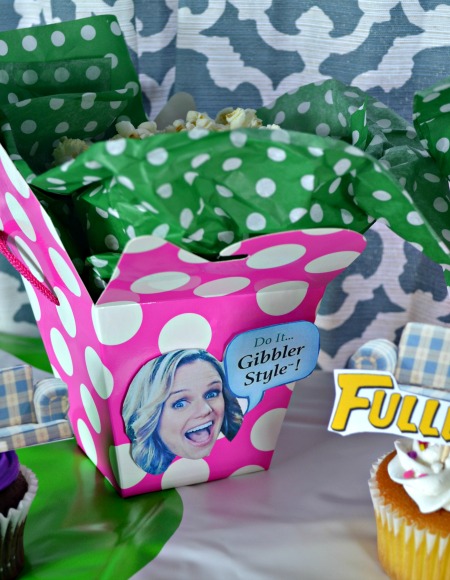 We actually used a new Twister mat as a tablecloth, this way D.J. wins.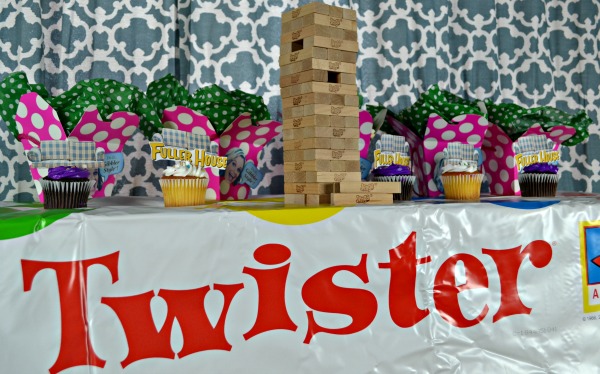 Holy Chalupas! This was a really fun way to spend a Sunday! If you haven't watched Fuller House yet, make sure to catch it, only on Netflix!
Written by, Brittany, the geek behind the blog. I share lots of recipes, my thoughts on the latest tech gadgets, my favorite geeky games, and snippets of life as a Work-at-home mom.