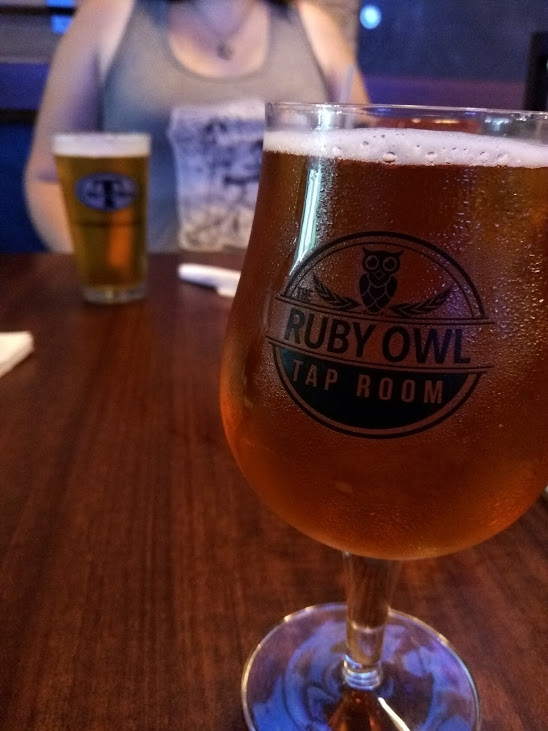 With the trend of craft beer came countless brewpubs in every major city, these catered to my love for giant burgers that are almost impossible to pick up let alone eat, and AJ's love of craft beer on tap. Brew pubs are still everywhere, but now we have a whole new trend, the taproom.
Taprooms are normally large locations, where socializing is very encouraged. They can have tons of interactive games, like foosball or maybe even Skeeball. The first taproom I ever visited was The Golden Gate tap room in San Francisco, and boy did I feel like I was cheating on AJ by going there, they had the biggest tap list I've ever seen (I enjoyed a  ginger lemon radler from Boulevard Brewing Company) and it was a great space. Typically taprooms have a smaller selection of food, or they might not serve food at all and it could even be encouraged to bring your own lunch or dinner along to the taproom. A quick search before heading out might be a good idea.
The other day we were at a Pokemon Go scavenger hunt in downtown Oshkosh, Wisconsin and stumbled upon The Ruby Owl Taproom. Following the taproom trend, they had a really simple menu of appetizers, salads, and burgers. They did have a plethora of large TV screens paired with loud music, which gave it more of a sports bar feel than a place that was looking for people to socialize over beer.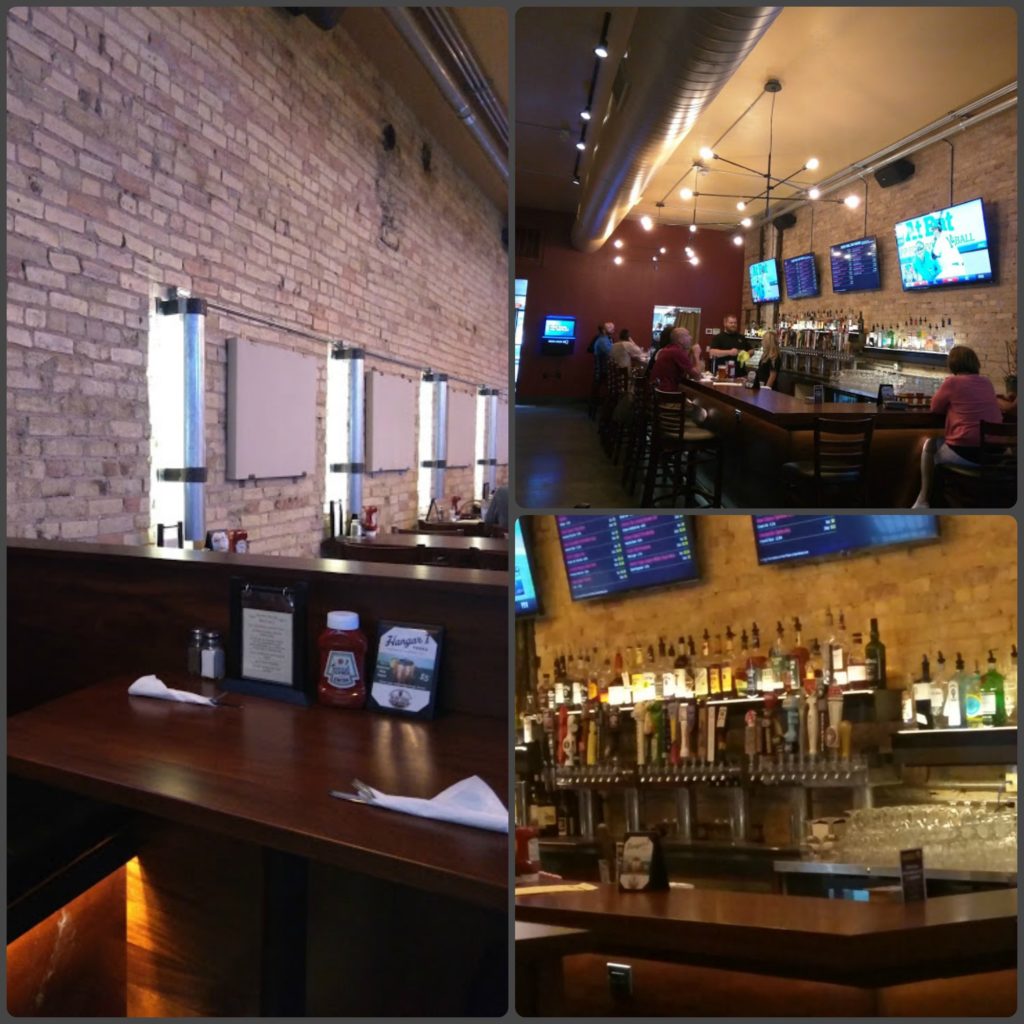 The taproom boasted 30 taps, and they had a really great variety to choose from. The tap list was ordered by beer type, and I went straight for the fruit based beer and sours. I had the Lagunitas Aunt Sally, a dry-hopped sour ale. I'm not much of a beer drinker and I really enjoyed it, the cherry taste really came through on the finish.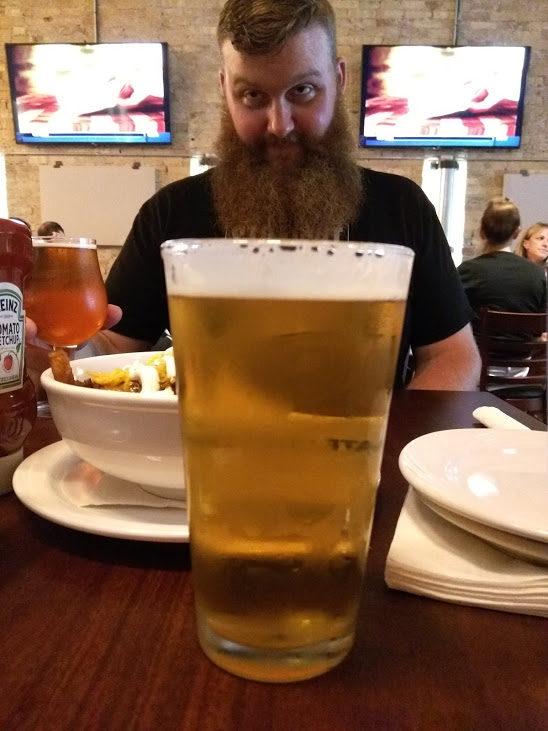 AJ has been on a Stone Brewing kick, so he had the Ruination Double IPA which I actually thought was really good. AJ says, "It had a huge hop flavor that is loaded with citrus tones, making it very bright, crisp, and delicious." Which probably means he gave it 4 stars on Untappd.
Actually, weird fun fact: if you took a drink of Aunt Sally then took a drink of Ruination, you got a weird, but refreshing root beer finish.
We weren't very hungry so we decided to split an order of chili cheese fries with our pints. It was one of those dishes that instantly delivered some serious food envy throughout the room and had the table next to us asking what we ordered. Seriously great fries, that almost had a bit of a delicious charred taste, paired with smoky southwest style chili, cheese, sour cream, and cilantro.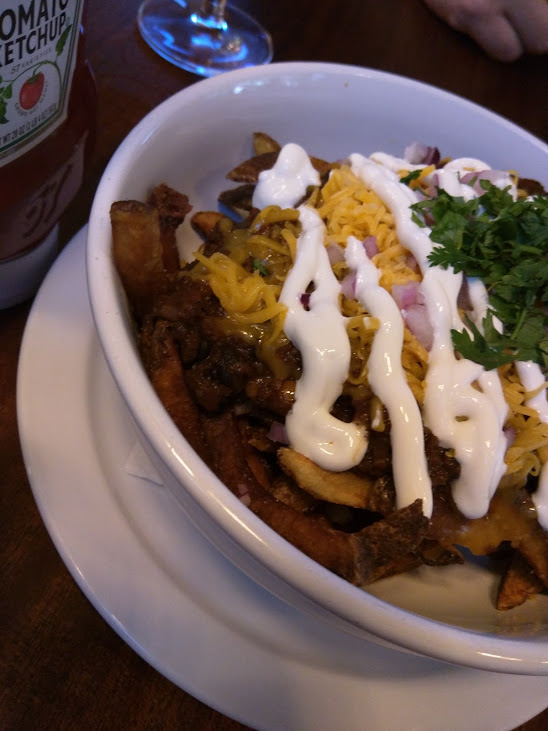 Overall, I loved it and can't wait to go back to the Ruby Owl Tap Room for a date night. I think we'll do some more taproom exploring in the very near future, and we'll be sure to add those adventures on here.
Written by, Brittany, the geek behind the blog. I share lots of recipes, my thoughts on the latest tech gadgets, my favorite geeky games, and snippets of life as a Work-at-home mom.