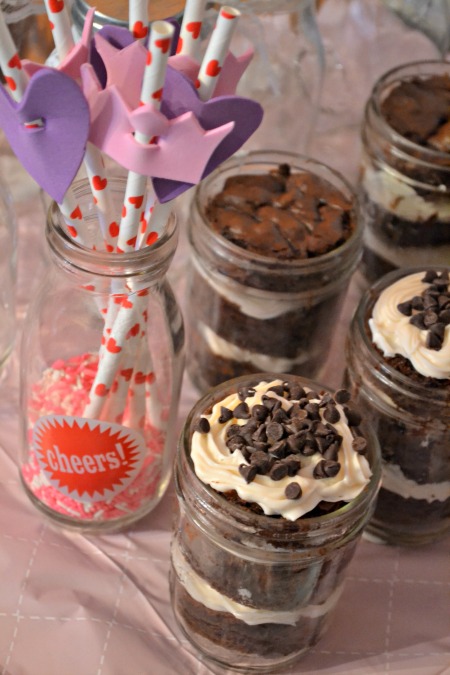 I created a fun little Sophia the First inspired party to celebrate Valentine's Day. We had some delicious desserts. I made triple chocolate brownies and served them with cream cheese frosting in small 8 ounce mason jars, with mini chocolate chips of course!
I also dressed up some cute little paper straws by making foam tiaras and hearts.  I completely missed taking a picture of the vintage style milk bottles that I adorned with lace, you can see a peek of them here.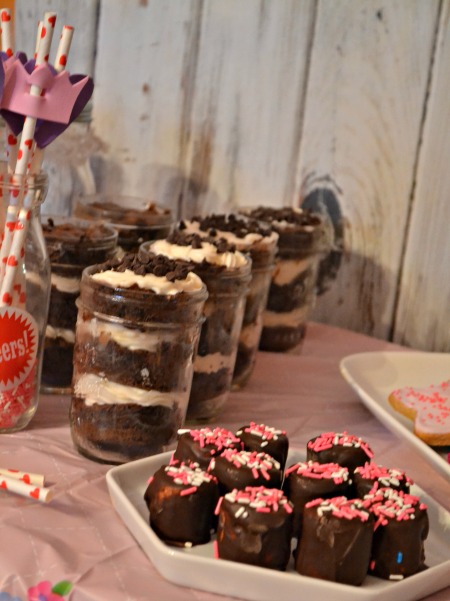 We also made chocolate covered marshmallows, I used Ghirardelli melting chocolate and oh, these were to die for! I had to restock them a few times.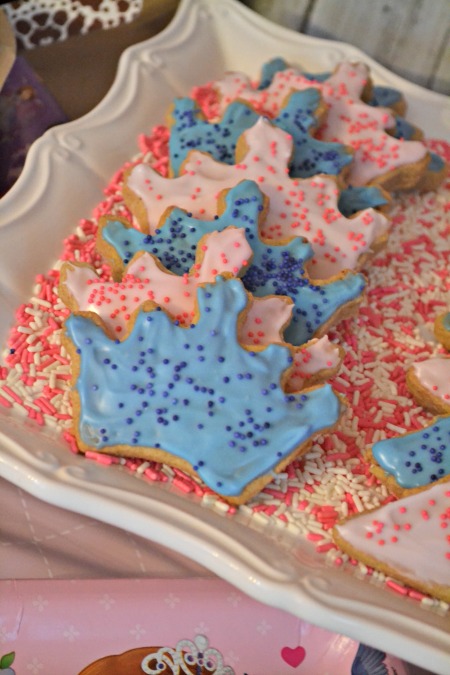 The real dessert attraction were definitely the cookies. I made these cute little tiaras, in the official princess colors of pink and purple.
These tiara cookie cutters were surprisingly easy to use, I'm normally not a fan of making cookies with thinner more detailed sections, but these turned out great!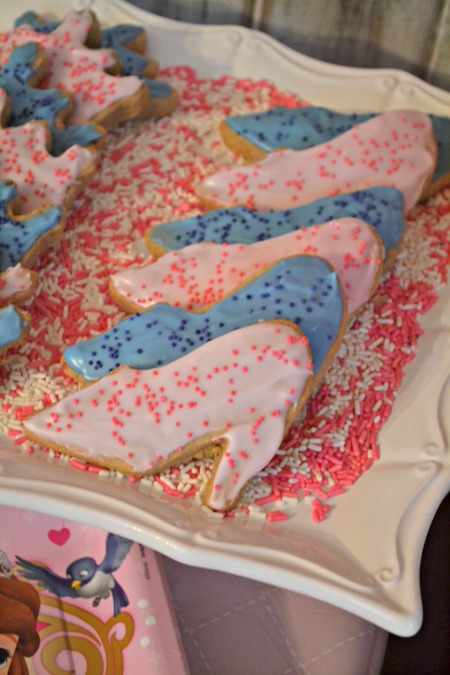 …and of course a princess can't be a princess without her heels. (I'm so thankful that I am not a princess..) These high heel cookie cutters remind me of Cinderella's glass slippers!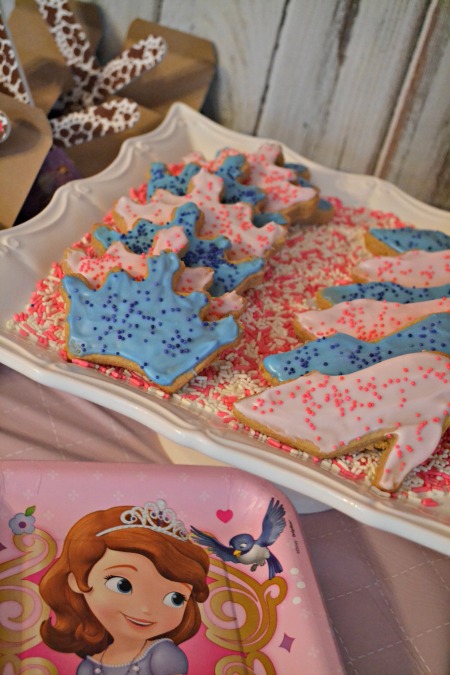 I served them on a pretty white cake stand on a bed of pink and white sprinkles to make it look a little bit more festive.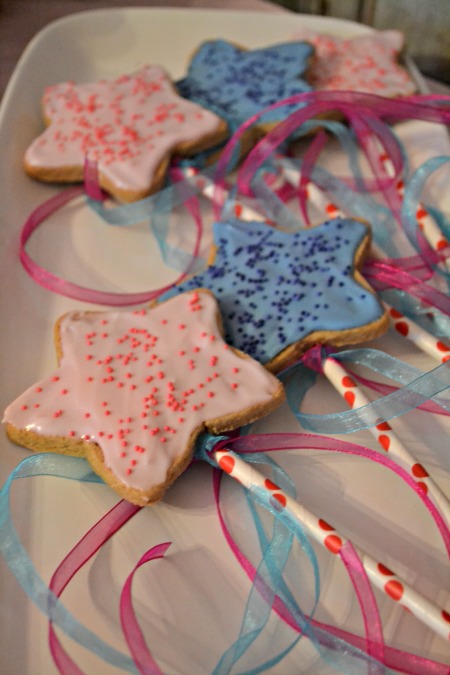 Then we had princess wands, because wands are even more important than shoes, you know? These were pretty easy to make. I just cut out cookies like normal then set a paper straw in the middle and back of the cookie, then I used a pinch of extra dough to secure before I baked them. Then I decorated them and added ribbon.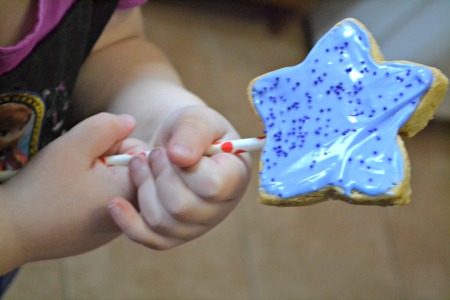 This cookie, it didn't last to the ribbon step. I have the cutest ever cookie thief on my hands.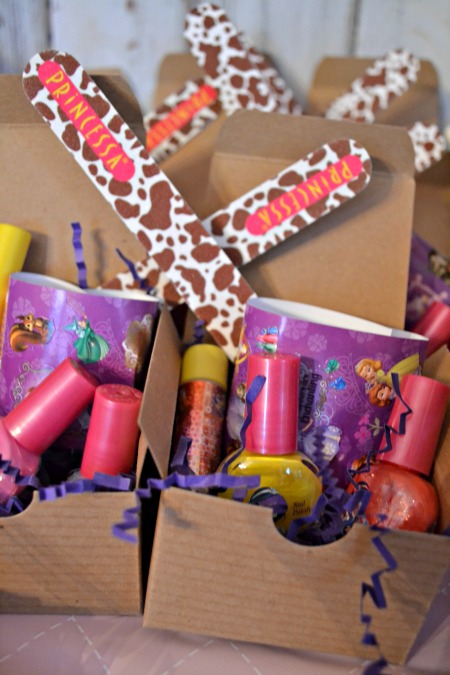 We also had some cute favors! We gave the girls Sophia stickers, Sophia lip balm or lip gloss and an emery board, and Disney nail polish (non-toxic and it peels right off, so I even gave Aliceana her first ever mani-pedi!) 
We had such a fun day with this really simple princess inspired Valentine's Day party! 
Written by, Brittany, the geek behind the blog. I share lots of recipes, my thoughts on the latest tech gadgets, my favorite geeky games, and snippets of life as a Work-at-home mom.