Since originally writing this post, this blueberry pie bars recipe is now my go-to for bake sales and gatherings. It's always a hit and so easy to make! I use the Pampered Chef stoneware large bar pan and the Mix 'N Chop for this recipe.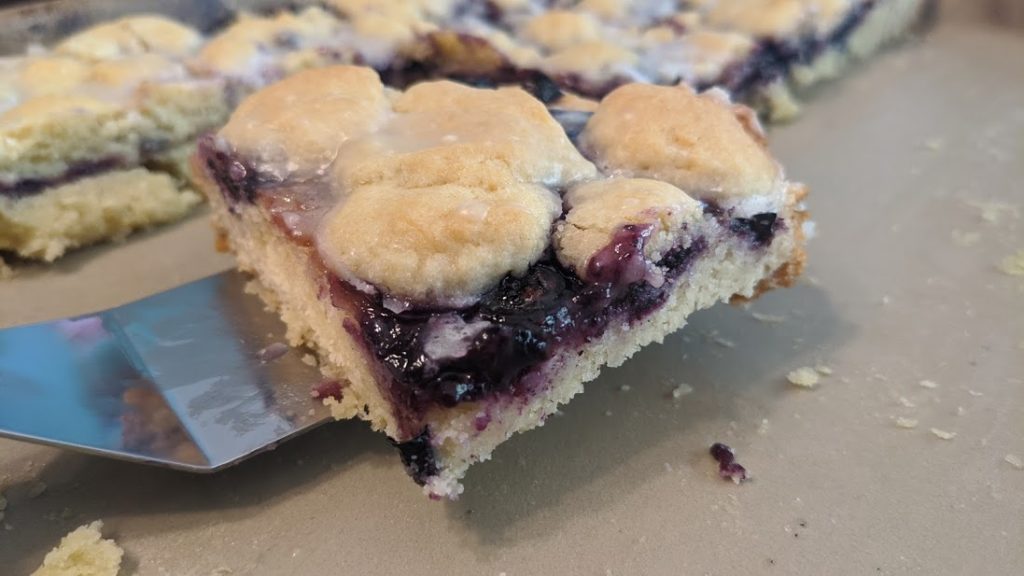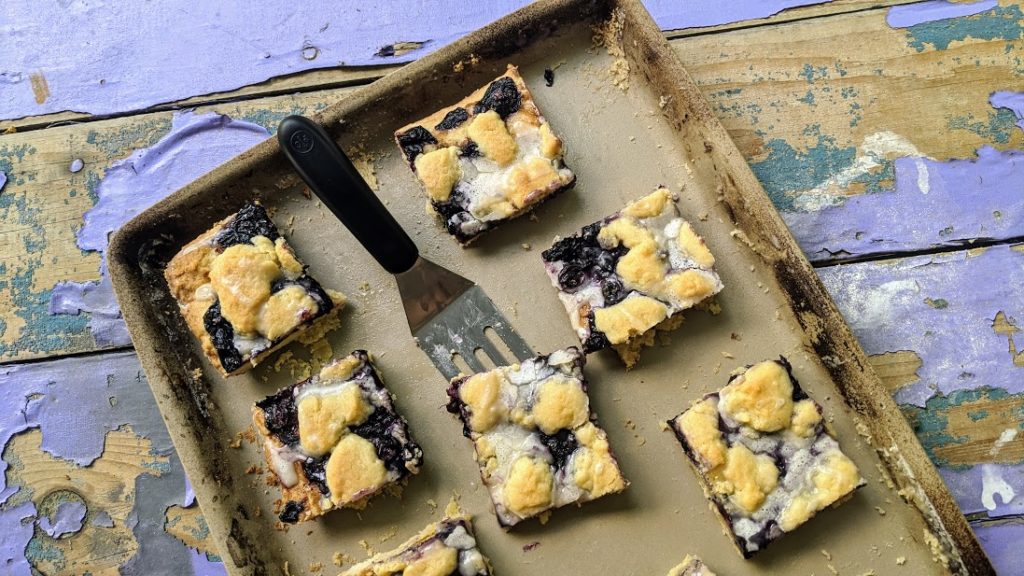 I'm always grabbing fresh fruit without any real intentions, it just looks good so I grab it out of impulse and go from there. Probably not the worst thing in the world to buy at the grocery store, right? Last week it was blueberries. I don't like blueberries just for eating, and I've had enough blueberry muffins and blueberry scones lately, so it was time to change it up. Better than Blueberry Pie Bars are what I came up with.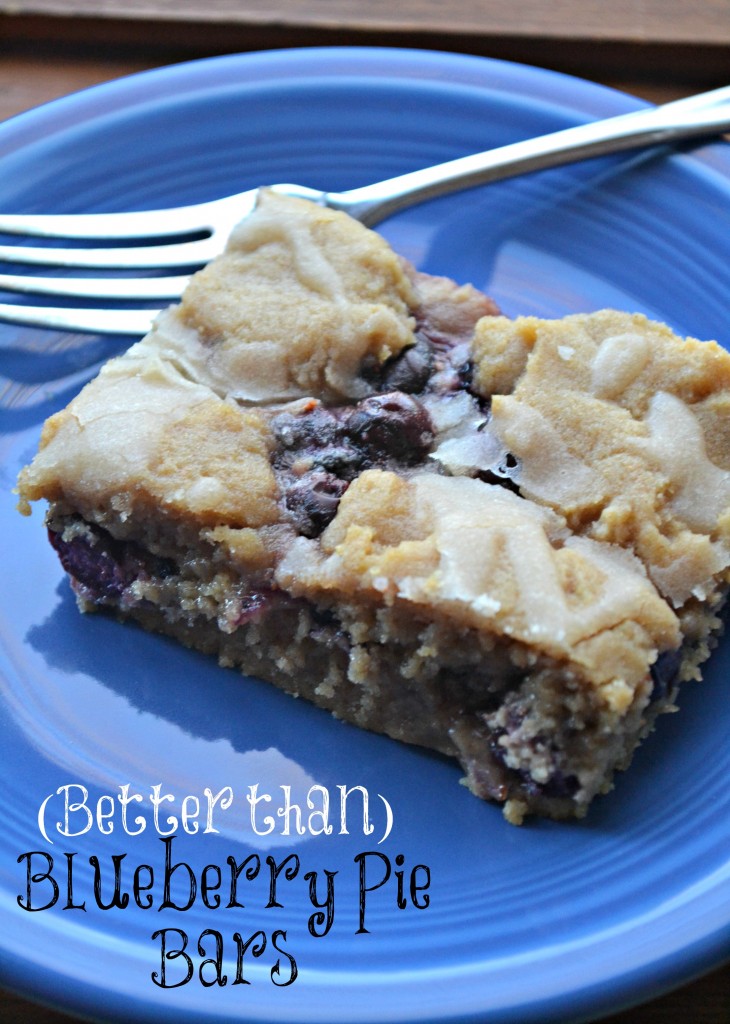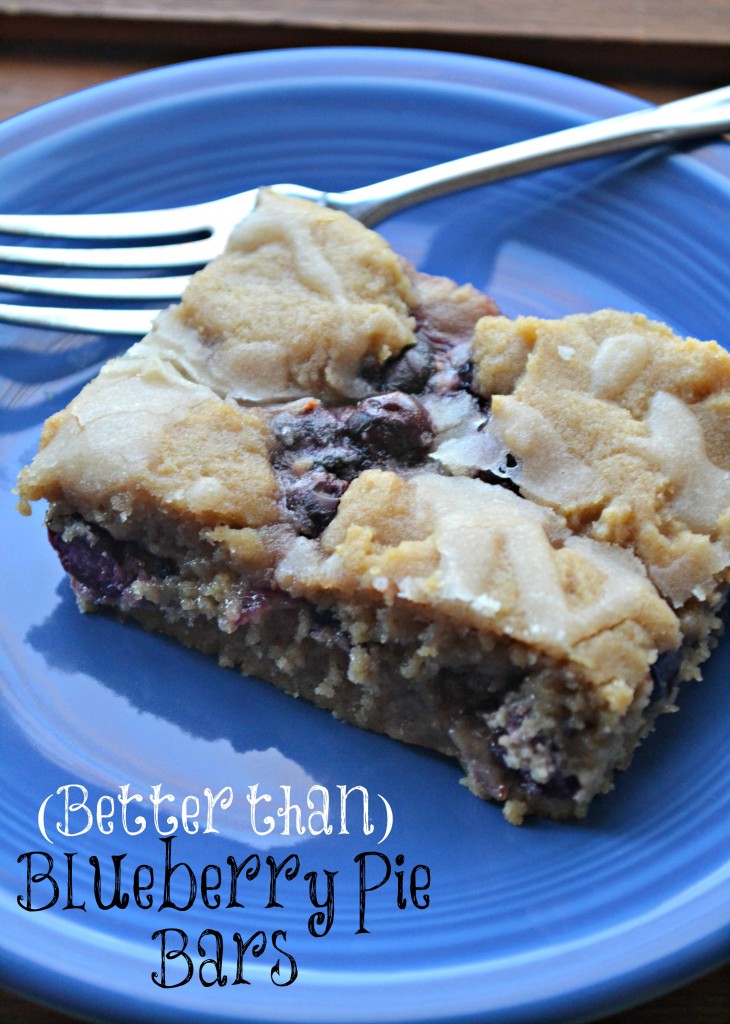 This recipe starts out with a really simple to make layer of crust, then a layer of sweetened blueberries,  layer on more crust, and of course this is better than blueberry pie, so we have to put the icing on the bars!
All of the ingredients are already in your kitchen cupboards, so pick up some blueberries and get to work!
These bars are such a refreshing change of pace. The dough reminds me of a perfectly sweet sugar cookie, it really helps so the blueberry flavor isn't completely overwhelming like it would be in a pie.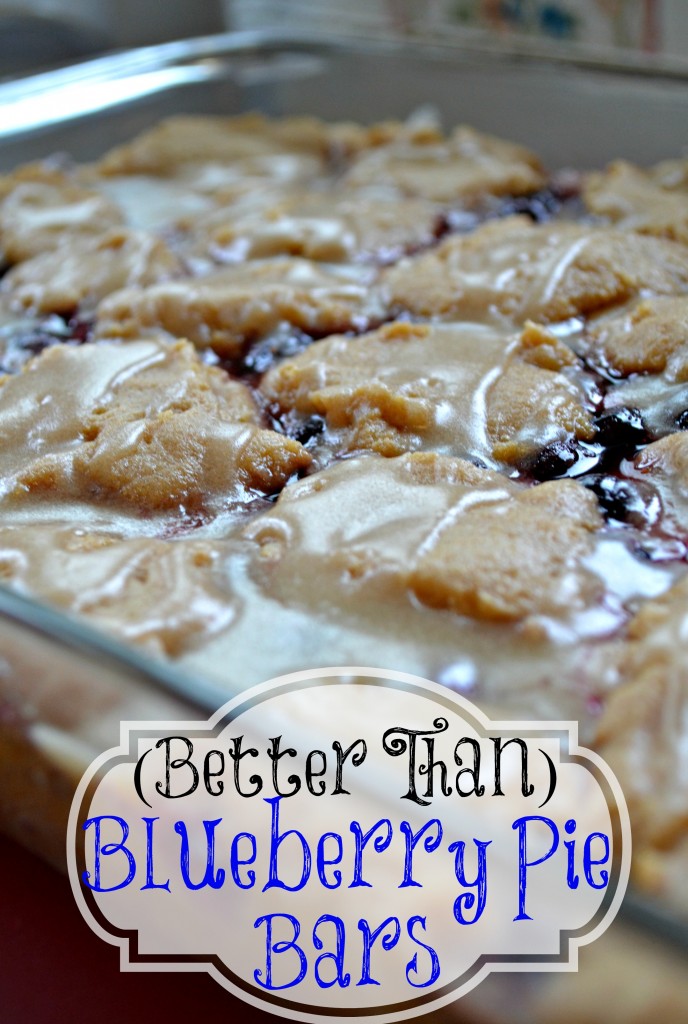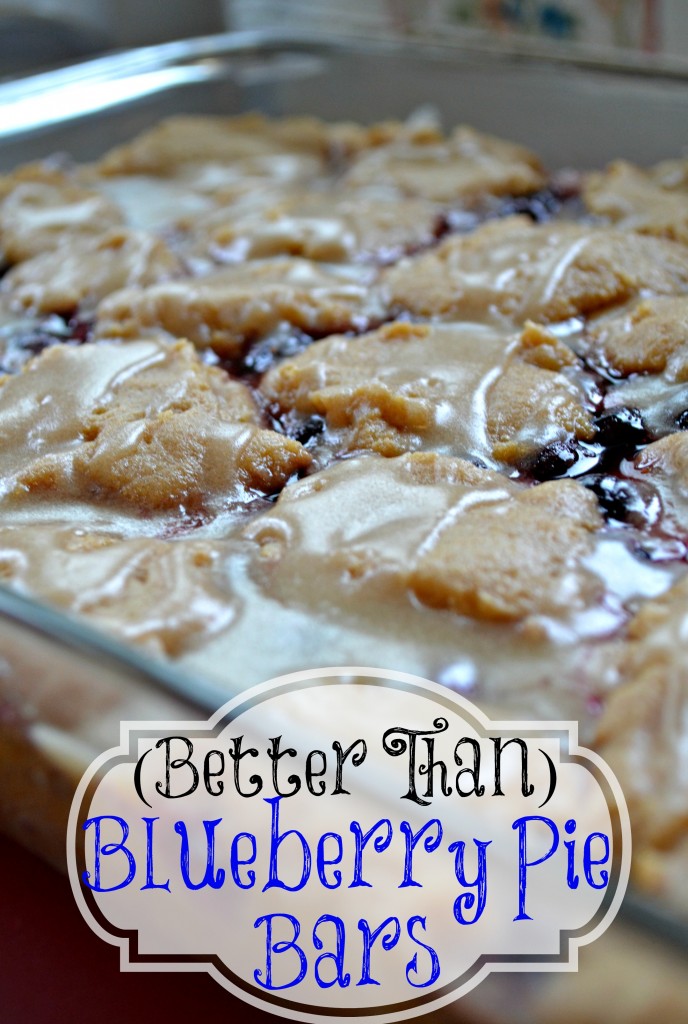 Making the blueberry filling is as easy as pie too! I just sprinkled sugar over the blueberries and smashed them with a pestle,  just enough to get some juice out of the berries without completely crushing them. It'll look like this.
I can't wait to make these for friends and family, this will definitely be my dessert choice for the next family gathering. Let's face it, that first pan didn't stand a chance at leaving our kitchen, it was devoured in a couple days, and would have been gone faster if I didn't have double chocolate peanut butter muffins sitting directly next to them.  I was definitely in a baking mood,  and "Muffin or bars?" has been one of the hardest decisions that we've had to make this week. (We're pretty crazy about baked goods.)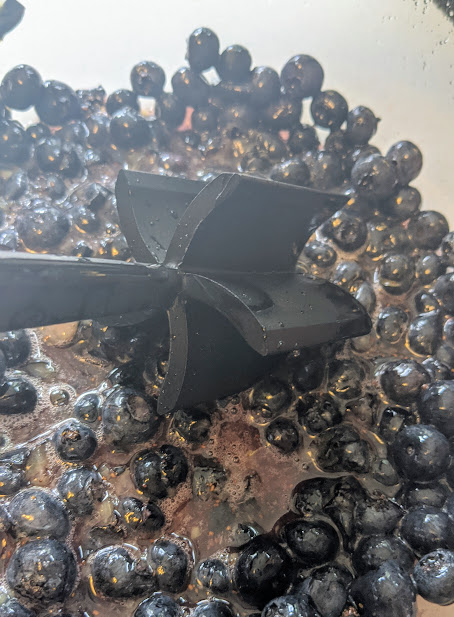 I'm thinking about making these with fresh strawberries later this week, I'll let you know how that is!
| | | |
| --- | --- | --- |
| Better Than Blueberry Pie Bars | | Print |
Ingredients
1 cup butter, softened
1¾ cups + 3 Tablespoons sugar
1½ teaspoons baking powder
½ tsp salt
3 eggs
1 teaspoon vanilla
3 cups flour
2 cups blueberries

Icing
1½ cups powdered sugar
¼ teaspoon vanilla
3 teaspoons milk
Instructions
Preheat oven to 350* prepare a cake pan by greasing with butter.
Beat butter until smooth, add 1¾ cups sugar, baking powder, and salt. Continue beating.
Add eggs and vanilla, once incorporated add flour. Beat well, scraping at sides of the bowl when needed until all flour has blended in.
Set aside 1½ cups of dough, spread remaining dough evenly in prepared cake pan. Bake for 15 minutes.
Meanwhile, in a medium bowl sprinkle sugar on top blueberries. Mash blueberries to create a pie filling consistency.
Spread over pre-baked crust, spoon mounds of remaining filling on top of blueberry layer.
Bake for an additional 20-25 minutes, or until crust is golden brown.
Cool in pan 10 minutes, meanwhile add all icing ingredients into a bowl and mix, add additional milk 1 teaspoon at a time until you have a icing consistency. Drizzle on top of the cooled bars.
Slice into squares and enjoy.
Who would you share your Better Than Blueberry Pie Bars with?
Written by, Brittany, the geek behind the blog. I share lots of recipes, my thoughts on the latest tech gadgets, my favorite geeky games, and snippets of life as a Work-at-home mom.