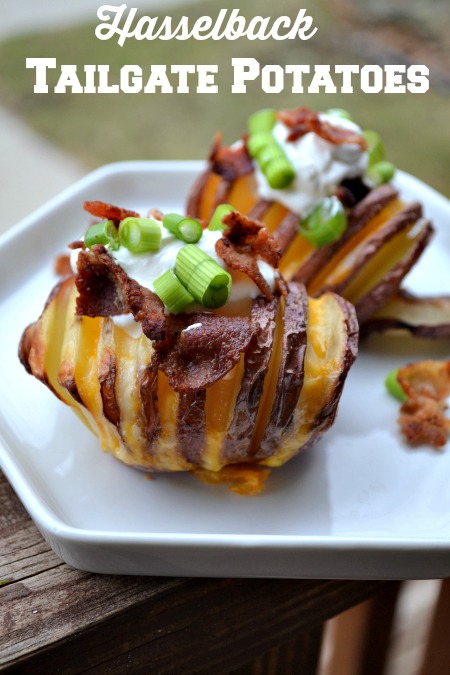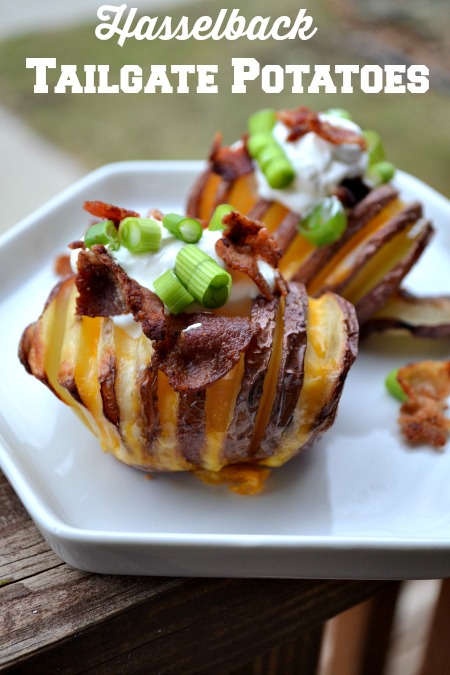 So this recipe was supposed to be about how to make some delicious ribs on the grill for game day. Then I made these hasselback tailgate potatoes and they stole the show! They are a great way to combine your favorite types of potato. They are basically a baked potato that has been pre sliced to simplify the "loading" process of loaded baked potatoes.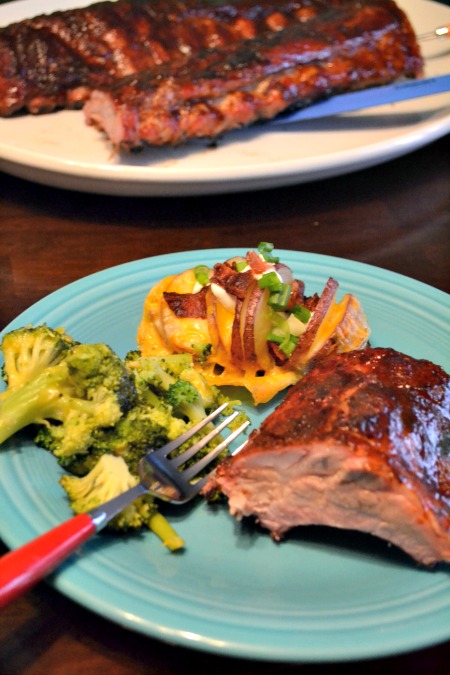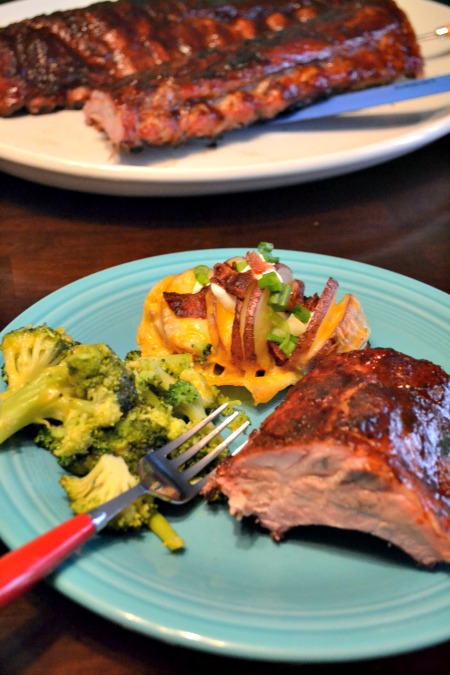 Thinly sliced about half way through so that the potato keeps its shape and is still whole and easy to transport. These were fun to make as well, the slicing was a little tedious but once they have baked you get to stuff cheese slices in between the slices of potato! They turned out delicious and I enjoyed them more than the standard baked potato.
We used red potatoes to make these and maybe that is why they were more delicious to me than a regular baked potato. There was a nice hint of sweetness to them which was delicious. Once they are sliced all I did was mist them with some olive oil, if you don't have an oil mister just drizzle them and make sure they get covered to avoid burning in the oven. Then add some sea salt before baking.
These little potatoes were definitely the star of the meal and they are easy and convenient.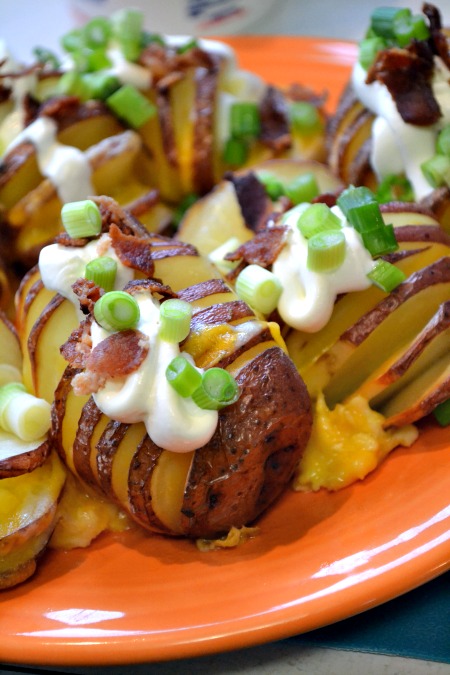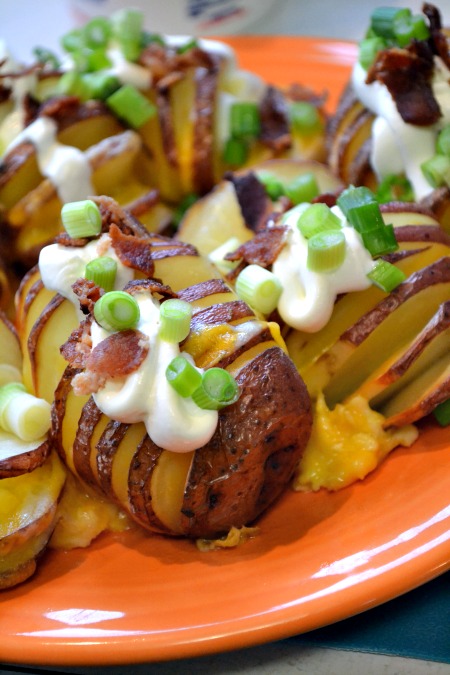 | | | |
| --- | --- | --- |
| Hasselback Tailgate Potatoes | | Print |
Prep time:
Cook time:
Total time:
Ingredients
10 Red potatoes
Olive oil
Sea salt
Sour cream
Green onion
Crispy fried bacon
Cheese slices
Instructions
Preheat oven to 400
Wash and remove any blemishes from the potatoes
Thinly slice them about half way through (the slices will separate more after baking)
Place on a foil lined baking sheet that has been sprayed with non stick spray or olive oil
Mist or drizzle with olive oil until lightly coated
Season with sea salt
Bake at 400 for 30 min remove, stick cheese slices into potatoes and return to the oven until cheese is melted completely
Remove from oven and top with sour cream, bacon, and green onions. Enjoy!
I am the husband of the Geek and the beard behind the blog! I really enjoy writing about my family and all of my interests. I will be sharing everything from great grilling recipes to the perfect beer for the season.