Messaging below is intended for ages 21+ and is intended to be enjoyed responsibly, in moderation. This shop has been compensated by Collective Bias, Inc. and its advertiser. All opinions are mine alone. #RefreshinglyIndependent #CollectiveBias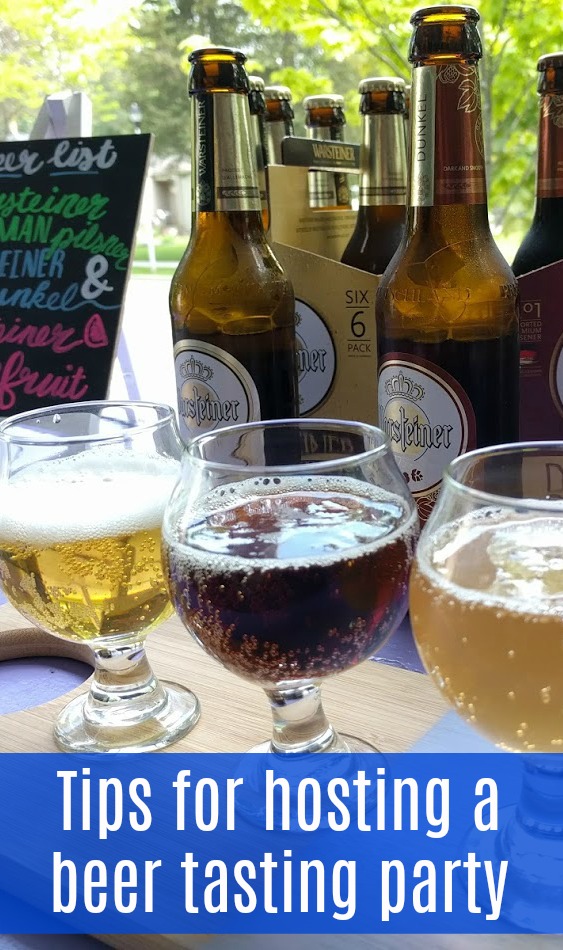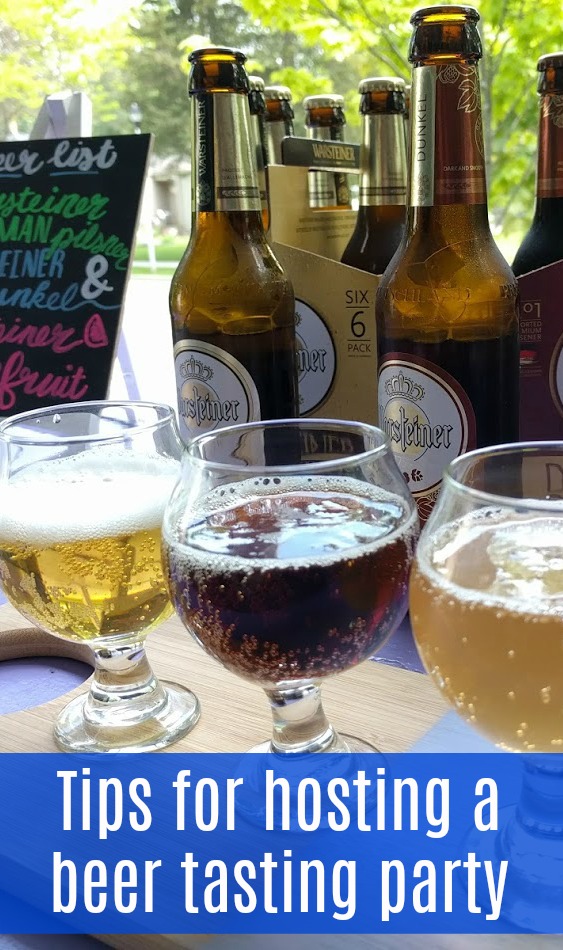 Beer tasting parties are becoming so popular, they can be really extravagant or really simple either way it'll be really fun. Here are some of the basic tips for hosting a beer tasting party.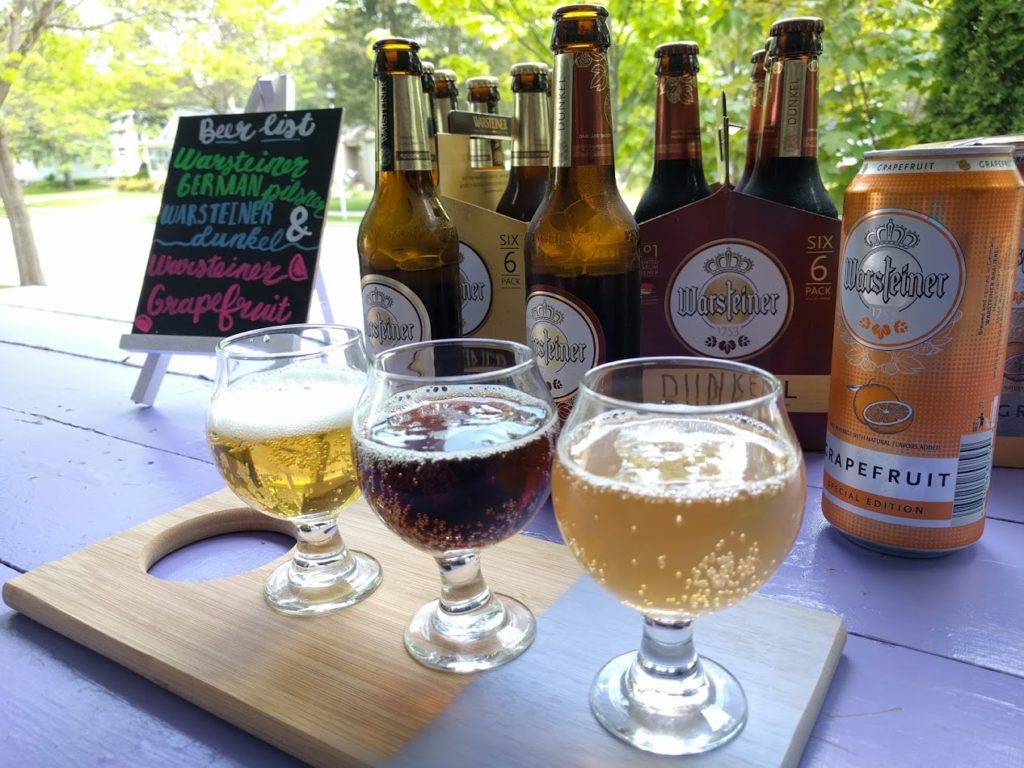 Pick 3 to 5 beers
First you'll want pick about three to five different beers. These beers could have a certain theme or they could all be from the same brewery. In this case we tried 3 different beers from Warsteiner; Warsteiner German Pilsener, Warsteiner Dunkel, and Warsteiner Grapefruit.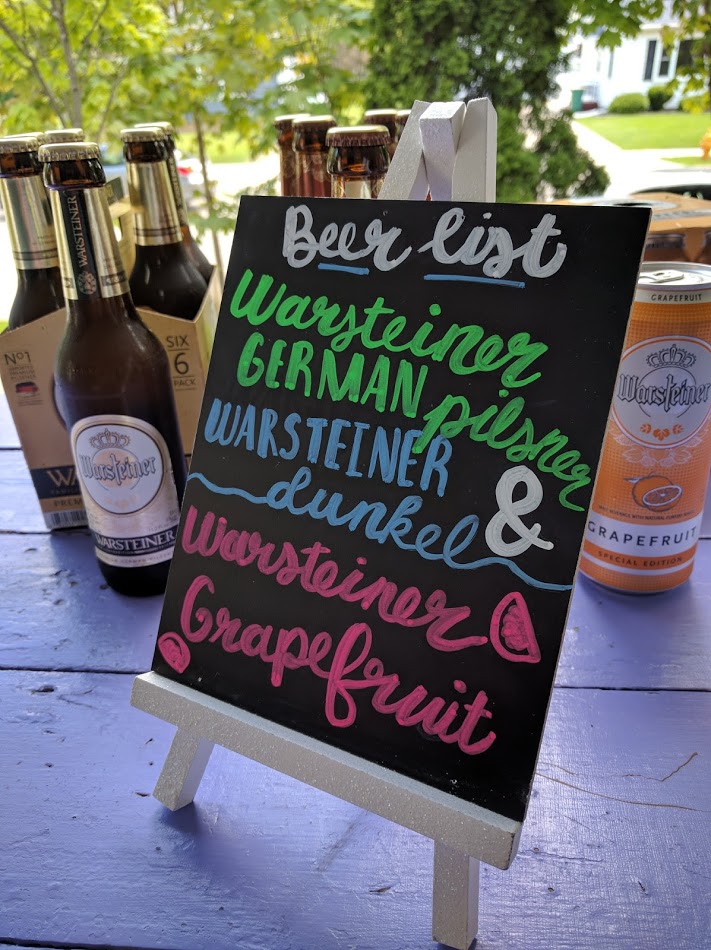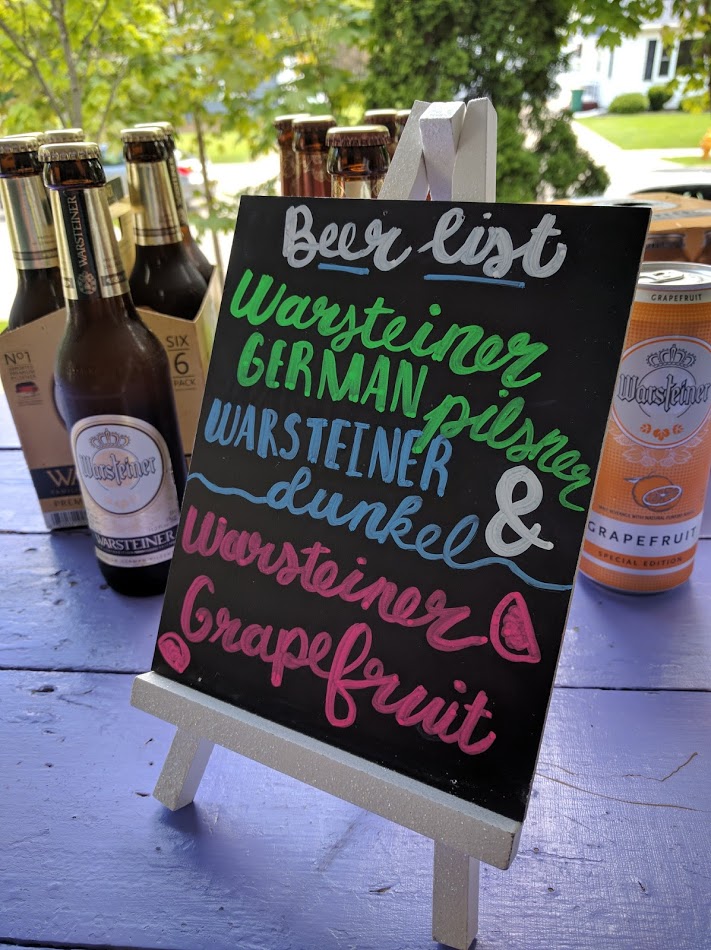 Create a beer menu
Before your guests arrive decide the order in which your beers are going to be served.  You might order beers by style or by courses to go with your meal. Make an order that makes sense and taste beers as a group. I like to make actual menus of the beer we're tasting. The inside of our cupboard is a chalkboard with a running list of the beers we have in the house, but I like to have a list on the table too. That way if anyone is sharing their experience on social media they have the correct name, and it looks nice.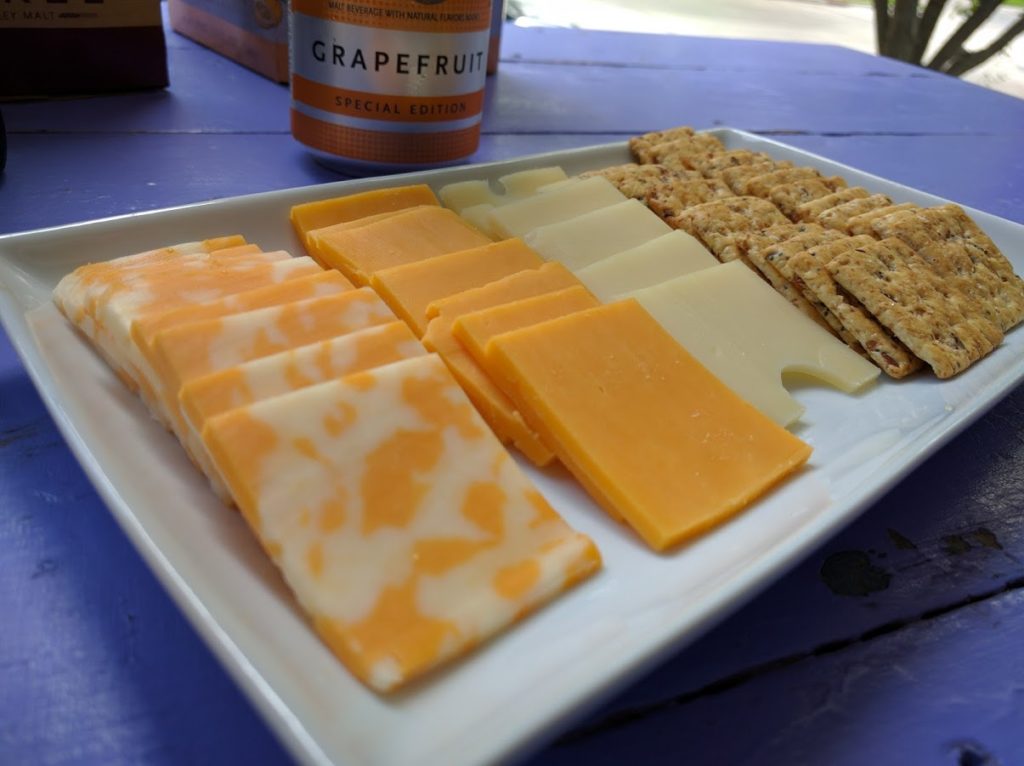 Serve some food
You might find yourself serving a 5 course dinner or maybe you're simply serving snacks. Either way, you'll want something to cleanse your palate in between tastes. Make sure you have crackers and water available. 
Remember it's a beer tasting
Serve your beer in small tasting glasses. When tasting beer it's best to serve in small pours. If you start out serving pints, your judgement might start getting cloudy. Beer tasting is about experiencing the beer and drinking responsibly. Definitely remember to serve craft beer in glasses, it's the way it's meant to be enjoyed. If you're a total newbie you might even want to look at some videos with instructions on how to pour different styles of beer to get the perfect amount of head. We like to use five ounce Belgian tasting glasses.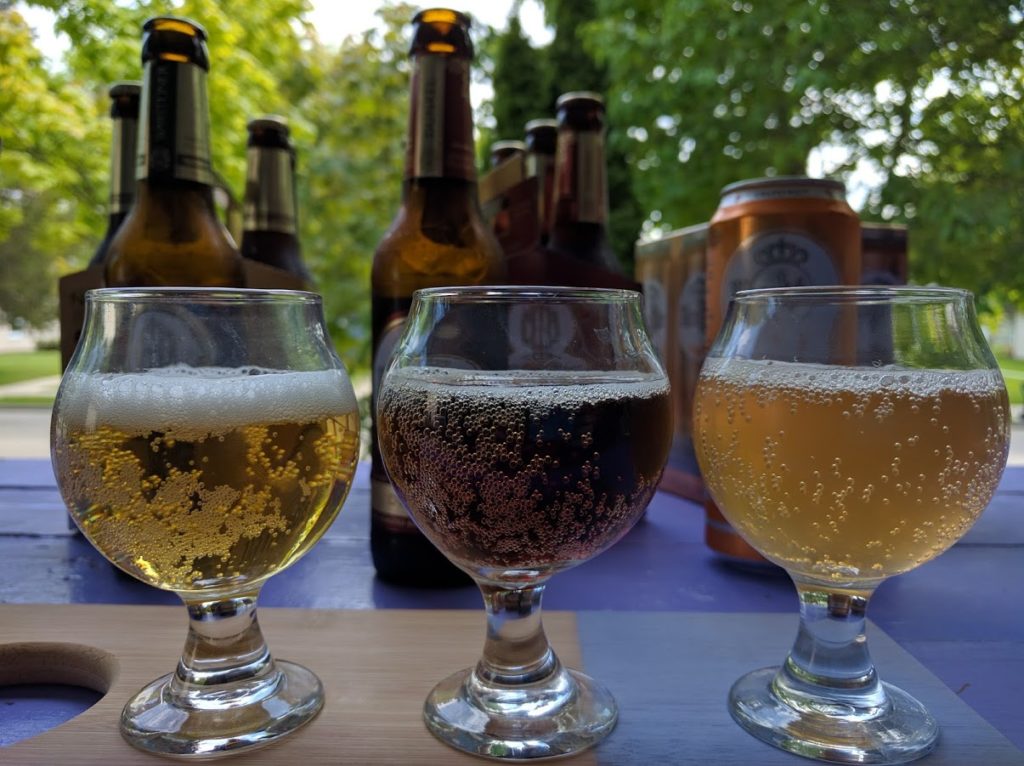 Warsteiner
Warsteiner beer has been brewed by the same German family since 1753, focusing on continuous improvement and innovation in ingredient sourcing, brewing technique, packaging and consumer delight. Warsteiner is enjoyed amongst friends and family around the world. In over 70 countries, you can find a Warsteiner.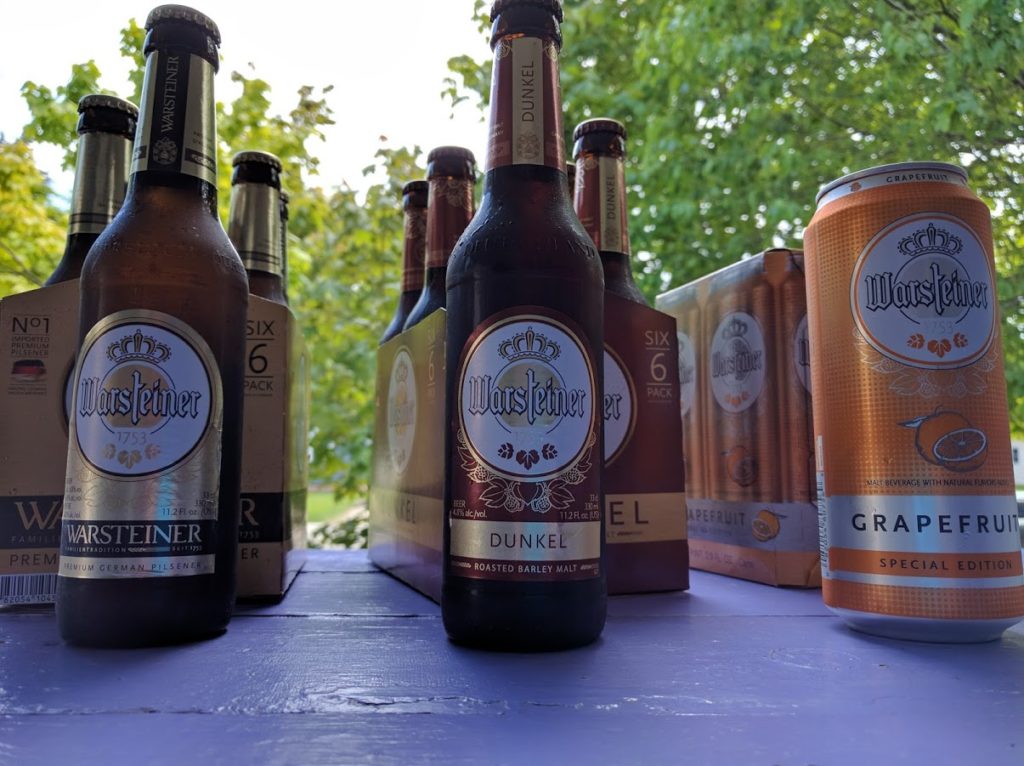 If you're wondering how we liked the Warsteiner beer, here's our general thoughts that we had at the tasting party.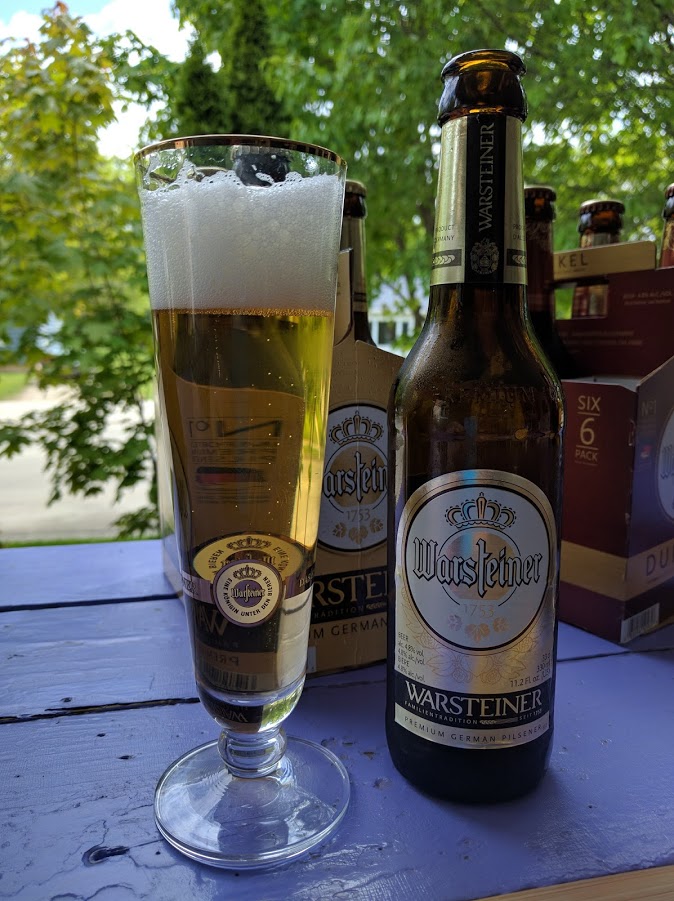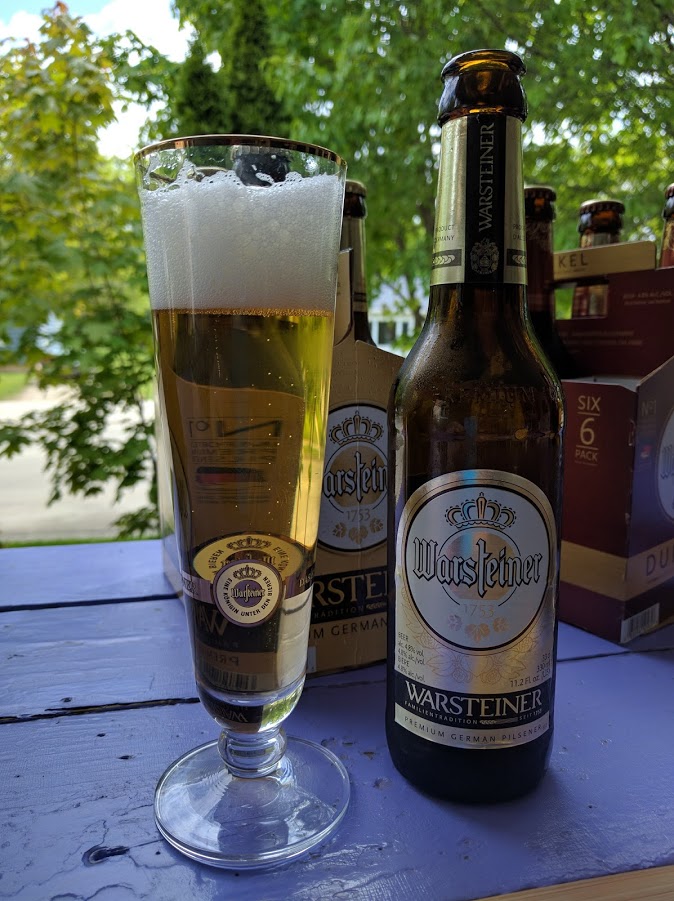 Warsteiner German Pilsener:
This is a really refreshing pilsener, it's crisp and it looks and tastes great out of a tulip glass.
Warsteiner Dunkel:
This is a dark lager, so don't confuse it for a heavy stout or porter. The roasted barley malt really complements the taste, and this beer was our favorite. I just had one before I wrote this post and think we'll keep some on hand this summer.
Warsteiner Grapefruit:
This is a radler, it consists of 50% Warsteiner German Pilsener and 50% grapefruit flavor. It's very low on the alcohol content and very sweet on the taste. Perfect for someone that's not a huge fan of beer.
If any of these beers sound like something that you want to try, click here for coupons: $1 Off 6-Pack or $2 Off 12-Pack. Want to try it first? There will be Total Wine Sampling Events wihere you will be able to try Warsteiner German Pilsener, Warsteiner Dunkel, and Warsteiner Grapefruit. Events run from May 1st- July 1st, with 450 live events 3 times at 150 different locations, and customers will receive free glassware.
Don't forget to check out your local Total Wine for a tasting event near you too! Enjoy responsibly!
Written by, Brittany, the geek behind the blog. I share lots of recipes, my thoughts on the latest tech gadgets, my favorite geeky games, and snippets of life as a Work-at-home mom.