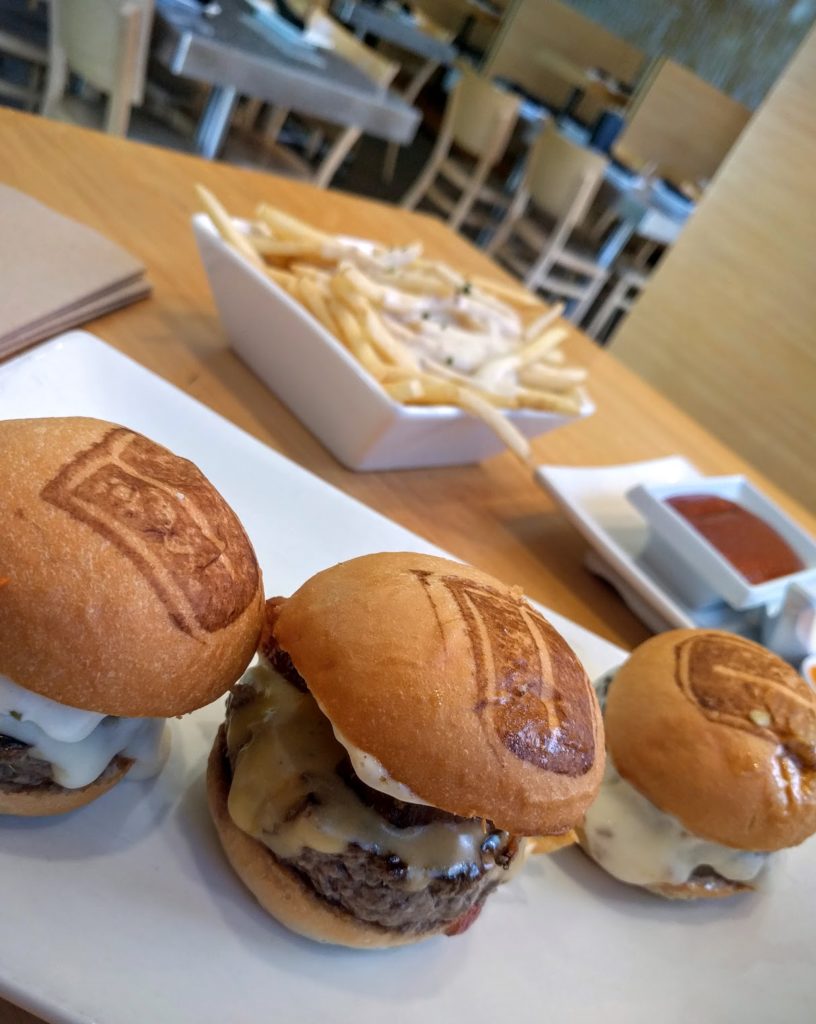 Umami, a Japanese word for "a pleasant savory taste." That's exactly what you'll get at Umami Burger, a whole lot of pleasant savory tastes. The burgers are all made with the best cuts of beef, and they're made savory, very Umami.
We watch a whole lot of food shows, and I can't for the life of me remember which show that we watch that featured Umami Burger. I'm happy I remembered it though, it's a great little spot to grab lunch. It's located right next to The Grove, so it's a great location.
I decided to get a trio of sliders so I could get more variety, the sliders include the truffle (truffled aioli, house truffle cheese, truffle glaze,) the manly (house beer-cheddar cheese, bacon lardons, smoked-salt onion strings, Umami ketchup, mustard spread,) and the hatch (Roasted hatch chilies, house Cali cheese, roasted garlic aioli.) I loved all three, but my favorite was hands down the manly burger, smothered with beer cheese and a generous portion of bacon. The burgers definitely had a really unique taste, and I love that they were basically overloading with cheese and sauces, it was messy, but awesome.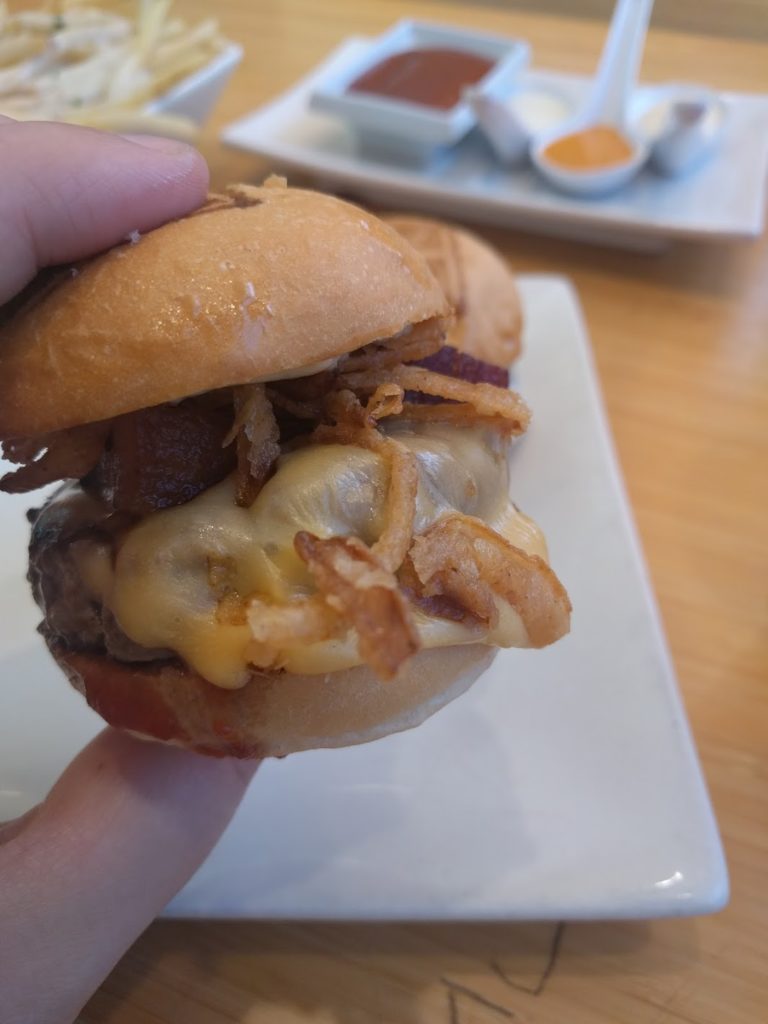 I also had to go with the truffle thin fries, because truffle is the best. There was something so magical about fries that are cut that skinny. They were the best crunchy, but not too crunchy texture, perfect for housing toppings.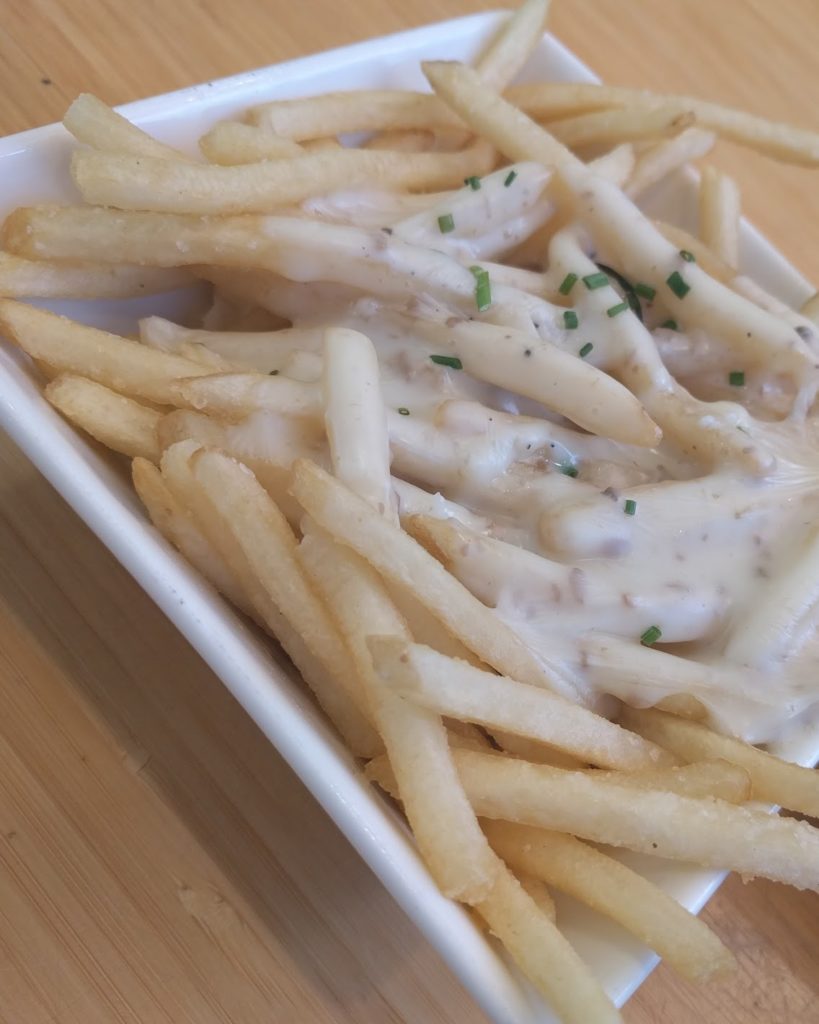 They bring out 4 sauces for the table to try including the Umami ketchup. I'm a terrible person and forgot to try these. To be fair, I didn't think anything I ordered need extra sauce.
They had a handful of craft beers on tap, I tried the rotating handle's Watermelon Dorando from Ballast Point. It went really well with all of the truffle and savory flavors.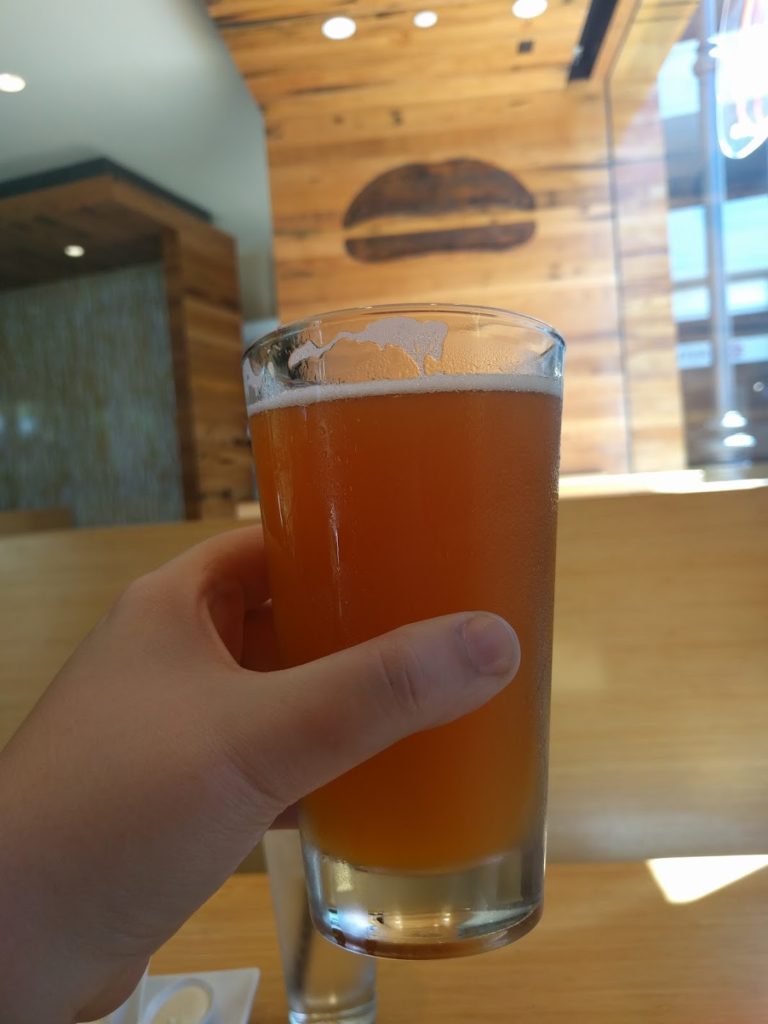 Overall it was excellent, and they now have two locations in Chicago, and I know that we'll be heading there when were staying in the city for ChiTAG this Fall. Check out Umami Burger if you get the chance!