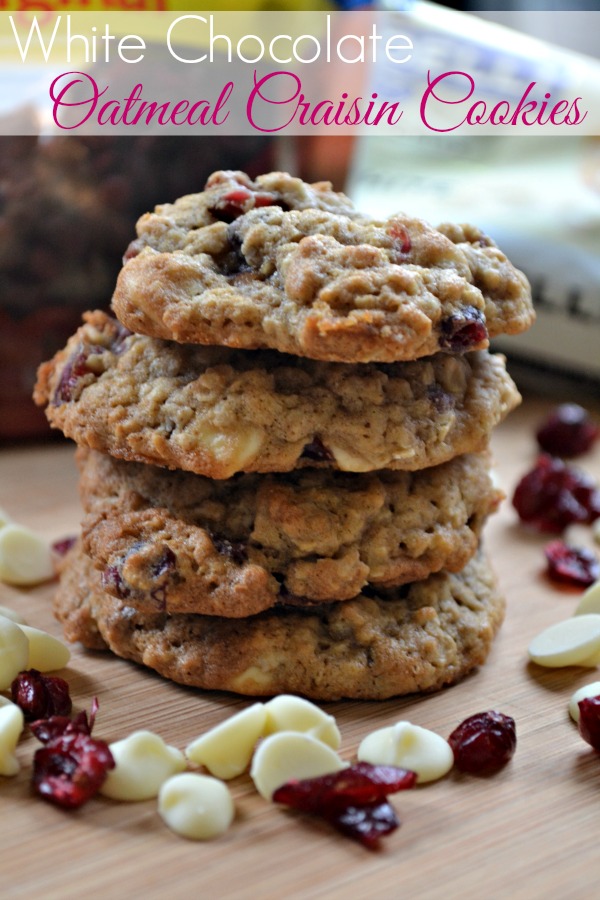 My grandma is basically the reason why I know how to do more in the kitchen than heat up hot pockets. Lately, she's been absolutely obsessed with The Pioneer Woman's recipe books. We've been her guinea pigs, taste testing every new meal she comes up with. That's not what I'm here to talk about though, I'm here to talk about her amazing oatmeal raisin cookies.
One of my favorite recipes that Grandma makes are oatmeal raisin cookies. They're the best cookies you'll eat, ever. She always makes a double batch, and they're all gone within a day, two if you're lucky. You can't eat these cookies one at a time, they're definitely cookies that you have to enjoy by the handful. Her (not-so-secret) secret is simple, she simmers the raisins in water to make them nice and plump.
Sometimes I take her recipes and change them a little, it'll be our little secret that my first attempt at potato dumplings were so much better than the ones she makes (and everyone loves Grandma's dumplings!) So I thought I would do the unthinkable, I was going to make Grandma's cookies, with a twist. I would substitute raisins for craisins and add white chocolate chips. I ended up with these delicious white Chocolate Oatmeal Craisin Cookies.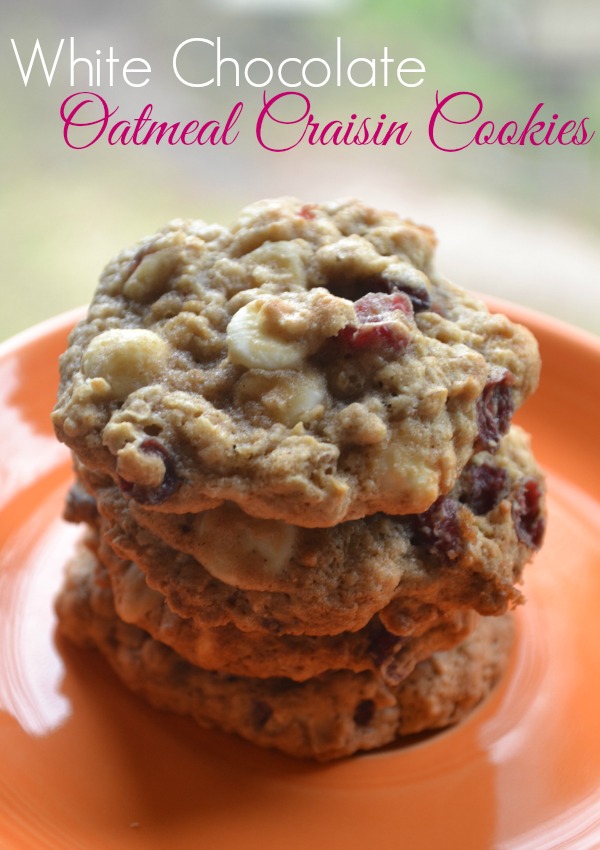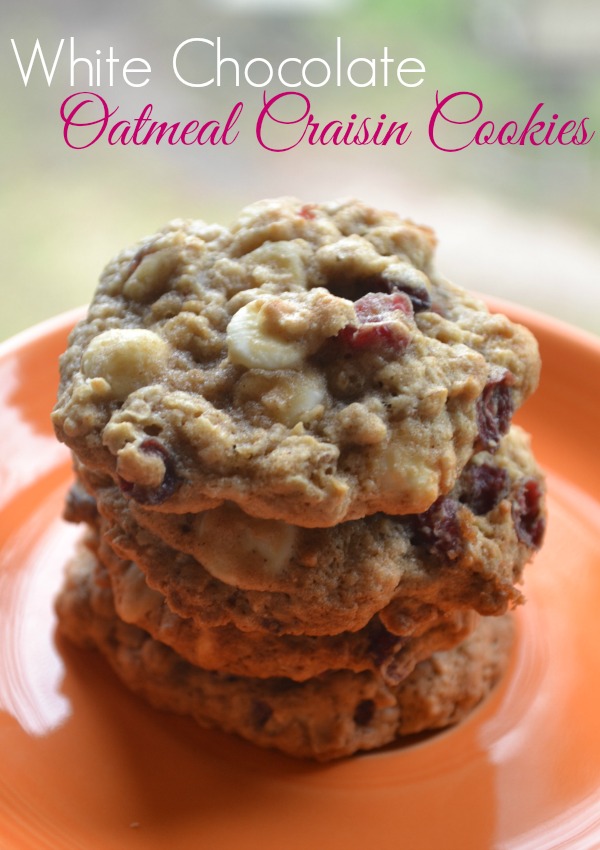 When I called my Grandma to get the specifics of the recipe down I told her what I was doing and that I wasn't sure if it would turn out. She told me that the addition of craisins and raisins could be really good, and that this recipe might just make me famous.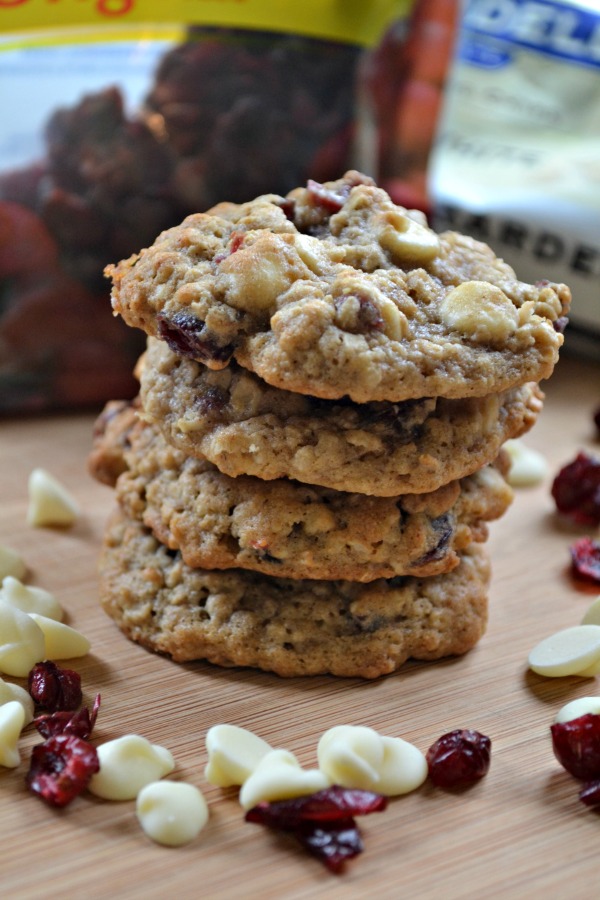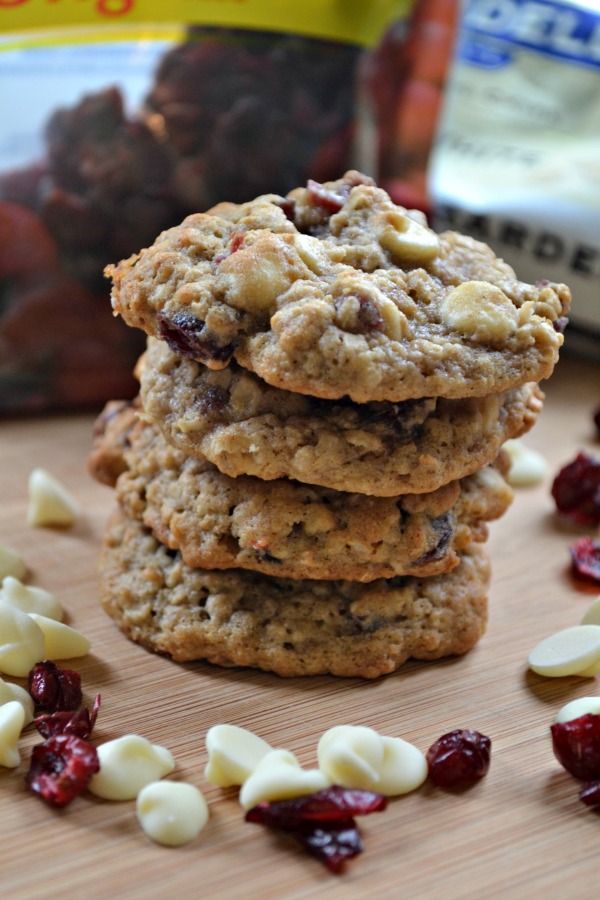 If you could taste the end result. I'm sure you would agree that I should be famous for coming up with this White Chocolate Oatmeal Craisin Cookies recipe. The combination of cinnamon, craisins, and white chocolate is delicious. The oatmeal really adds a great texture to these chewy cookies.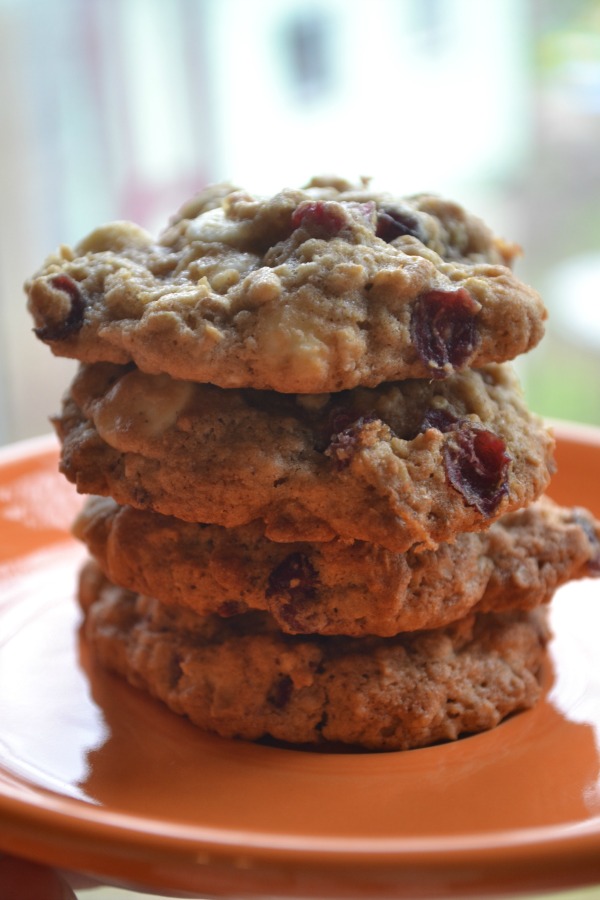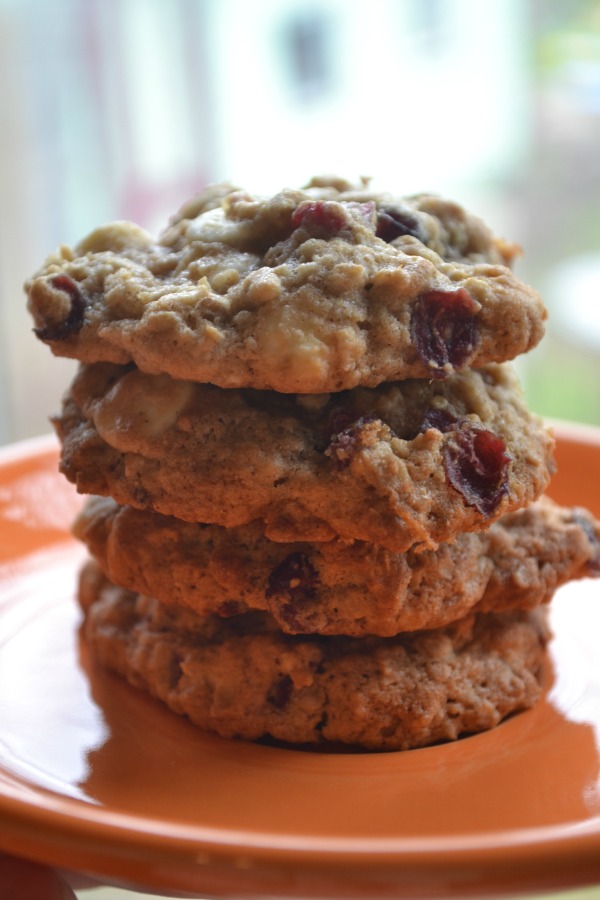 These are the perfect cookies to enjoy for Mother's Day! You should definitely make a batch for your own mother.
| | | |
| --- | --- | --- |
| White Chocolate Oatmeal Craisin Cookies - Pick 'n Save Recipes | | Print |
Ingredients
¾ cup butter, softened
¾ cup sugar
¾ cup brown sugar
2 eggs
1 teaspoon vanilla
1 ½ cups flour
1 teaspoon baking soda
½ teaspoon baking powder
1 teaspoon cinnamon
½ teaspoon salt
2 ¾ cups rolled oats
¾ cups craisins
¾ cups white chocolate chips
Instructions
Preheat oven to 350*
In a saucepan place craisins and add water until craisins are covered, simmer on the stovetop, stirring occasionally until craisins are plump.
Cream together; butter, sugar, and brown sugar.
Beat in eggs and vanilla until fluffy.
In a separate bowl stir together flour, baking soda, baking powder, salt, and cinnamon.
Gradually mix the dry ingredients with the butter mixture until combined.
Stir in oats, craisins, and white chocolate chips.
Drop tablespoons of dough onto ungreased cookie sheet, about 1 inch apart.
Bake for 7-9 minutes, until browned. They will feel quite soft straight out of the oven.
Allow to cool on the pan before removing and enjoying!
Which family recipes remind you of Mother's Day?
Written by, Brittany, the geek behind the blog. I share lots of recipes, my thoughts on the latest tech gadgets, my favorite geeky games, and snippets of life as a Work-at-home mom.